Cloud gaming adoption increased amid pandemic, could be future of the online gaming industry, says ATechnos' Apurv Modi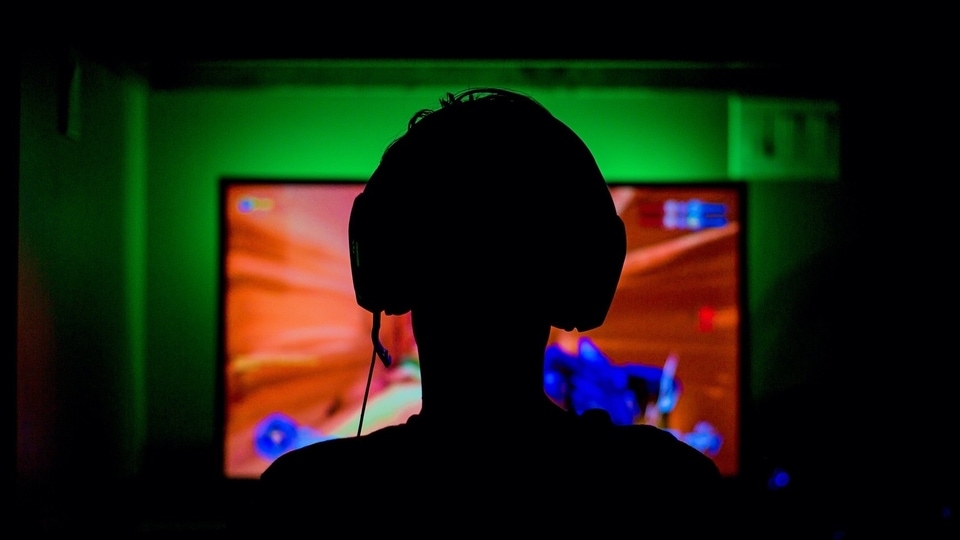 Unlike other sectors that saw a decline during the pandemic, gaming continued to grow as people were forced to stay indoors. We interacted with ATechnos' Apruv Modi to understand the rise of gaming in the country and the future of cloud gaming and Gaming as a Service (GaaS) in the country.
Gaming at home has evolved over the years, from the 1970s and 1980s when personal computers became more popular and gaming consoles and arcade gaming began to grow in popularity. The early 2000s saw computer games grow in size and the arrival of internet gaming and thanks to broadband and fibre internet over the past decade, the world has seen millions of new gamers come online as more computers and consoles are sold and purchased.
However, one big challenge faced by gamers is the constantly evolving hardware requirements for games. A powerful PC configuration feels mediocre after a couple of years as the recommended specifications for video memory and processing power get more intensive every year. Hardware components aren't cheap, which puts the latest games out of the hands of a lot of players, simply because they can't run the latest hardware. This is where cloud gaming or game streaming services in.
Thanks to platforms like GeForce Now, Xbox Cloud, PlayStation Now, Google Stadia, and Amazon Luna, gamers can play their favourite games from less-than-capable devices, while 'streaming' the game from a central server. With the interest in cloud gaming increasing to a great extent during the pandemic, this sector could well be one of the most popular choices for gamers in the future.
In order to better understand upcoming trends in the cloud gaming industry in the country, we interacted with Apurv Modi, MD and co-founder at ATechnos. The company is behind the GoGames.Run cloud Gaming as a Service (GaaS) platform, which is currently working with partners like MX Player, Mobiquik, Freecharge, Vodafone Idea, Hungama and several others. Here are some of the edited excerpts from the interaction.
1. How does cloud-based gaming affect cross-platform play?
Cloud gaming is a way to run high configurational games on your mobile, laptop, tablets – without possessing high configuration hardware. It works on a streaming model: the server streams audio and video to the gamer and the user plays the game from his device. Cloud gamers do not need to spend money on expensive computer upgrades to meet the latest requirements of the gaming industry. This capability of cloud gaming has become the reason for the growth of cloud gaming rapidly. It wouldn't be incorrect to say that cloud gaming is the future of the online gaming industry.
With cloud gaming, the execution of the games is moved from the user's console to the cloud. Players can stream games just like they stream videos on Amazon or Netflix. For example, when a user presses a button for the character to run, input is sent to a remote cloud server which informs the game what the user has done. It then sends a new frame of the character running. This happens very quickly – in milliseconds! But it looks just the same for the user, as if they used to play games when they downloaded it on their device to play.
This way, cloud gaming brings an amazing gaming experience to a larger audience that currently experiences device limitations. It allows gamers with device or hardware limitations to enjoy the same titles through a cloud environment with low latency.
2. How has the pandemic affected India in terms of gaming and related media consumption?
The pandemic has adversely affected almost every industry. Gaming, on the contrary, has witnessed growth during the pandemic. We saw user engagement growing considerably during this period. Multiplayer games, Real Money games have reported 20-30 times more user engagement and higher traffic during this period.
The industry observed around 35 percent higher usage in multi-player modes in comparison with single-user modes. Gaming was previously more popular among kids and adults up to the age of 30. During the pandemic, we saw the adoption of gaming across all age groups up to the age of 45. We also saw a considerable increase in female gamers during this period.
3. Has there been a notable increase in interest in cloud-based gaming as opposed to device-based gaming? Which platforms have seen the highest interest?
As the content is accessible through stream service on demand without the need to be downloaded and installed locally. This means games are accessible from any device and any location. There are no download and installation required, making cloud-based games a smoother plug and play experience.
There has been a notable increase in interest in cloud-based gaming as this allows users to access a premium gaming experience without the need to own expensive consoles & devices. There is still a segment of hardcore gamers who still want the console/physical gaming experience as they value things like latency and the overall gaming experience. But for casual users who are willing to ignore minor gameplay lag, cloud gaming is an attractive option because of all the benefits it has to offer.
For game providers, marketing will be enhanced since they will be able to target more people, resulting in higher revenues.
Mobile Gaming has also shown a greater rise in the market due to the penetration of high-end smartphones in the market.
4. Have cloud-based gaming and GaaS helped to cut down on piracy in India? What has the impact been so far?
Cloud gaming on secured servers helps to rein in game piracy. As the game provider maintains game content on the highly secured servers and this prevents the game from being manipulated. Publishers now have more reasons to adopt this gaming technology which have the potential to guarantee more income by making it difficult to pirate video games.
GaaS along with cloud-based gaming has started showing results as the adoption and consumption of gaming is increasing month-on-month and new users mostly from low-income groups and having limited access to high-end gaming consoles/devices have started playing more and more games.
5. What has the growth journey for GoGames.run been like so far and what can gamers expect from the GaaS segment in India in the future?
It has been a great experience so far as the online gaming industry is rapidly growing. GaaS games get streamed directly from the cloud to a player's device that allows them to be accessed from anywhere and on any device. It also allows for better cross-platform functionality, a crucial part of staying competitive in the gaming industry. Publishers can update the games of campaigns weekly, monthly, or sometimes even daily to keep users engaged.
In the coming days, gamers will see more exciting tournaments and contests and dynamic in-game elements which would keep them engaged for hours. Users will be able to participate in various campaigns and also earn in the process.
As far as GoGames.Run is concerned, it is a unique gaming platform because of the freemium and premium model. To play games, users do not require any subscription, they can also access games in freemium mode. The service also has a couple of unique features that allow users to participate in contests and win rewards. They can also enter tournaments and GoGames.Run could be one of the marketplaces for all games studios to place and generate revenue. GoGames.Run Gamification Programme also enables brands, OTTs, media companies, portals, telecom companies to quickly run various exciting campaigns around gaming which can result in increased user engagement and loyalty.