Fortnite Chapter 2 Season 8 release time and how to watch Operation Sky Fire live event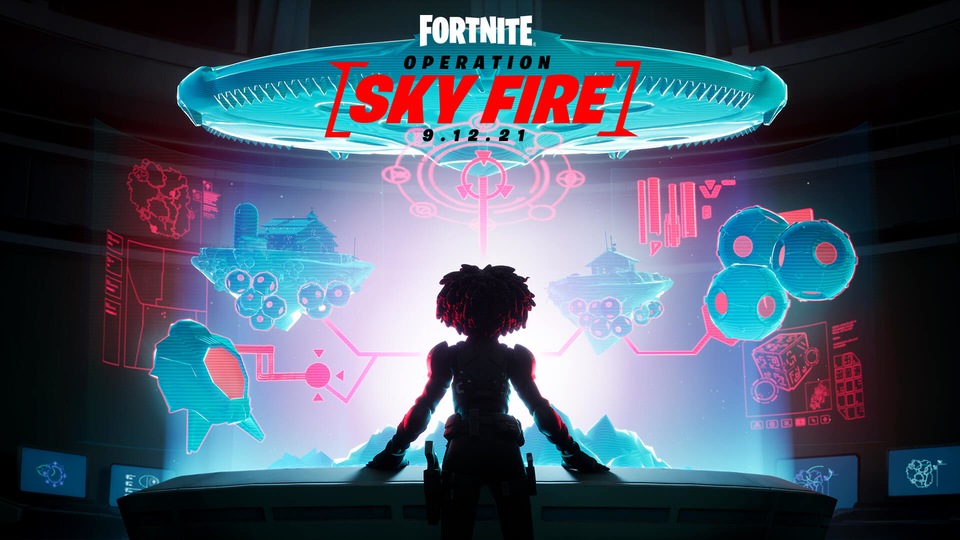 Fortnite Chapter 2 Season 8 is almost here and gamers are all set to watch what Epic Games has in store for the next season after Operation Sky Fire live event. Here's when you can try the new season on the popular battle royale game.
Fortnite Chapter 2 Season 8 release time: Operation Sky Fire is nearly around the corner and Season 7 of chapter 2 is about to wrap up on Monday after the live event. The popular battle royale game is about to begin a brand new season, with an event that developer Epic Games has teased called Operation Sky Fire which will introduce the new season to gamers.
Earlier this week, Epic teased users with news of an upcoming event, where Doctor Sloan appears to be planning an important move against the alien invaders (along with UFOs and spaceships) that have taken up most of the storyline in the current season. Fortnite now has to bring up the content and storyline for the next season, which means it probably has a thrilling season finale event in store for users.
Also read: Looking for a smartphone? Check Mobile Finder here.
The Operation Sky Fire event is scheduled to take place at 1:30 AM IST on Monday, and players should be ready in the game an hour in advance as the event playlist is expected to begin half an hour before the event begins -- and these events have proven difficult to attend in the past. Once the event begins, gamers can expect to watch the live event that is based on infiltrating the Last Reality and end the alien occupation over the island forever bringing in Chapter 2 Season 8.
The game will then go into scheduled maintenance mode, which means that the update will be installing on Epic Game's servers and users will be able to try out the new season once it is completed. While the process can take hours, players in India should be able to access the game at around 1:30 PM IST, if the update process completes successfully. They should then have access to Fortnite Chapter 2 Season 8 of the game.
While Fortnite and Epic Games have been tight-lipped about what is coming after the massive Operation Sky Fire live event, gamers can expect to see some radical changes to come to the map or the story, as can be expected from every new season. While the theme of Chapter 2 Season 8 remains a secret, gamers can continue to expect interesting new content to arrive alongside the new season, as well as special store characters and styles. Readers can also stay tuned to learn more about the new season once it arrives tomorrow.