GTA V leak hints at big new feature; here's what it could do for gamers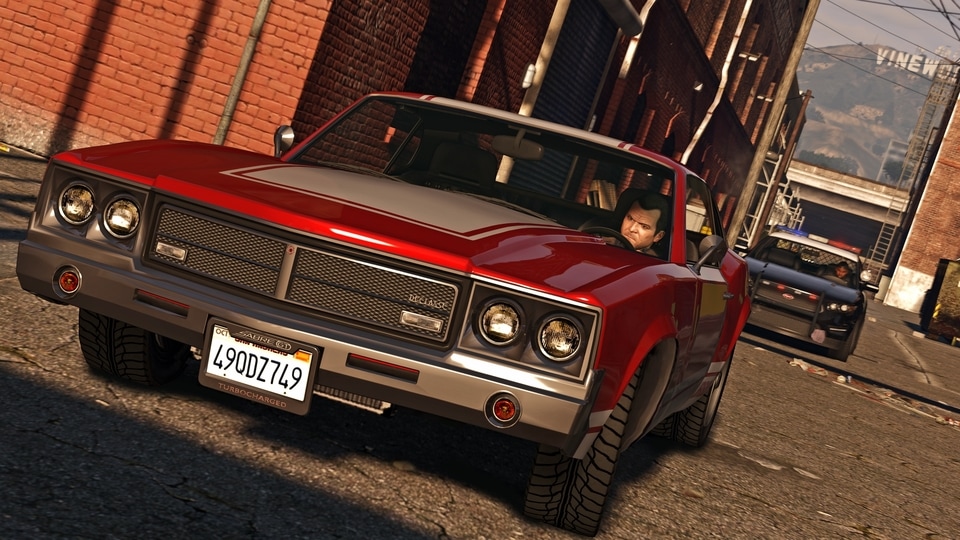 Grand Theft Auto (GTA) V new version release countdown is on and now, there has been a big leak about a new feature.
Grand Theft Auto (GTA) V is one of the most popular games on Sony PlayStation consoles alongside Spider-Man, God of War, Red Dead Redemption 2 and The Witcher 3. Despite being launched in 2013, the game has retained a massive dedicated user base till date. Rockstar Games is now working on releasing the next generation of GTA V for the newest gaming consoles, like the PlayStation 5 and the Xbox Series X. Now, a new leak has suggested the company could be adding an important feature to the standalone version of GTA V game.
According to a report by Comicbook, the leak points toward the possibility of developer Rockstar Games adding a new feature that would let players who have already played part of the GTA V game that was released in 2013 to "import" their characters on the expanded and "enhanced" version of the game. The feature was previously expected to arrive for GTA Online, but this is the first suggestion that players could be able to do the same for the standalone, "offline" version of the game.
Also read: Looking for a smartphone? Check Mobile Finder here.
Update on this and more findings from @alloc8or.
New services tied with Character Transfer have been added for preparation as we approach GTAV E&E release.
This time Rockstar is featuring the ability to transfer SP saves.#GTAOnline https://t.co/ON44Oic1RF

— Tez2 (@TezFunz2) July 25, 2021
The leaker, a GTA V dataminer, took to Twitter to post the leak which claims to have found "new services tied with character transfer" for the enhanced and expanded version of GTA V game. "This time Rockstar is featuring the ability to transfer SP saves," the leaker claims in the tweet. However, as is the case with all leaks on the internet, there is no evidence that this feature will make it to the final version of the standalone version of the game that is expected to arrive in November, but nevertheless, it is an attention-grabbing leak and one that gamers would welcome if it came true. However, Rockstar has not yet issued a comment on the GTA V leaks, but we should know more as the game's launch date approaches.
Rockstar Games had announced last year that the expanded and enhanced versions of Michael, Franklin and Trevor will make up the core of the GTA 5 enhanced version created for modern consoles and players can look forward to enhanced graphics, visual improvements and performance enhancements. These will take full advantage of the latest hardware on these consoles and should make the game even more visually appealing, responsive and faster.