Here's a sneak peek at the new Among Us map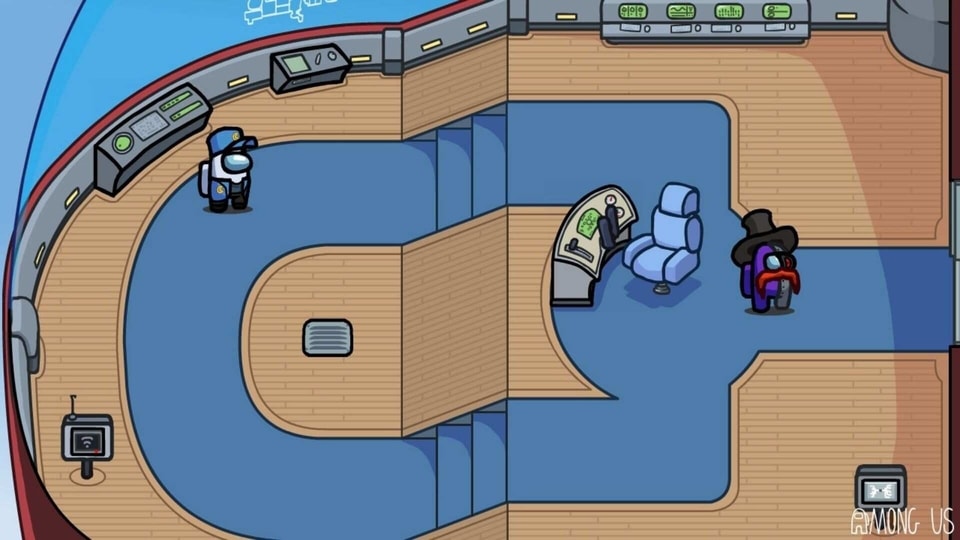 Among Us will be getting a new map soon which will be bigger than Polus.
The super-popular multiplayer mobile game, Among Us, is getting a new map soon. Innersloth announced the arrival of the new map with a sneak peek at what it will look like. It also shared a new outfit that will most likely launch with the new map.
The announcement was made on Twitter through the new Among Us Twitter account. The new map in Among Us is going to be bigger than Polus which is currently the biggest one in the game. The new map is based on the Toppat Clan Airship from the Henry Stickin series, the last game created by Innersloth. There's also a new outfit featuring a mix of purple and grey colours with a long red mustache. This will be the fourth map added to Among Us joining The Skeld, Mira HQ and Polus.
🚀 Welcome to the official Among Us Twitter 🚀

Get all the news, peeks, and fun shenanigans here and become a part of the crew.

Here's a special look at the NEW Among Us map! (For your eyes only!!) (Don't show the impostors!!) pic.twitter.com/FrCkK7ZcnI

— Among Us (@AmongUsGame) November 18, 2020
In a reply to the same tweet, Among Us teased about the upcoming Game Awards taking place on December 10. It will announce more details about the upcoming map at the event. Among Us has been nominated for Best Multiplayer Game and Best Mobile Game. More details and updates on the game will be announced on its Twitter account.
ALSO READ: PUBG Mobile India's first teaser video shows players instead of gameplay, features
Among Us actually launched in 2018 but it gained popularity this year as one of the Covid winners. It has a mafia-like gameplay where impostors have to kill all crewmates without getting caught. Crewmates can win by correctly identifying the impostor and voting them out, and also finish all the designated tasks. Innersloth was working on Among Us 2 but it recently decided to cancel it. The Indie developer is now focusing on anti-cheat and hackers which has been a major issue in the game.