Cricket 22 review: Fun to play but a disappointing upgrade
Cricket 22 is a minor touch-up to the fan-favourite Cricket 19. It's fun to play but is it worth buying over Cricket 19?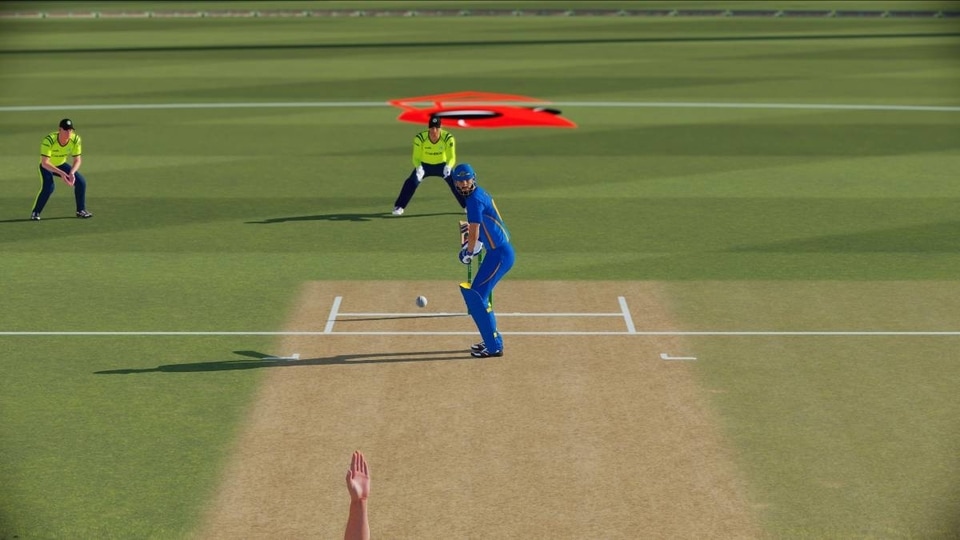 Brand Name
Big Ants Studio
Pros
Realistic and fun gameplay
Good performance
Accessible for all ages
Cons
Sub-par graphics
Lackluster Career mode
Pricey
Specifications
Platforms

PC, PlayStation, Xbox

Internet Connectivity

Required
Do you remember Cricket 2007? Yes, the cricket game that was (and still is) easily available across the Internet and can run on any PC? 14 years have passed and I still believe it is the benchmark for a cricket game. It had the best graphics for its time, had an entertaining gameplay experience, and was easy to master. 12 years later, it was Cricket 19 from Big Ants Studio that kept the dream alive for the fans of the sport. Hence, when I got my hands on a copy of the Cricket 22, my expectations were at an all-time high.
You may have already sensed the disappointment in my tone. Because after waiting for two years, it is normal to expect a game that makes the older one look, well, old! But sadly, I still find myself devoting more time to Cricket 19 than the new one. On paper, there are lots of things that Big Ants Studio has done right and for cricket fans, that's enough to borrow at least an hour of their life every day on the PC or console.
But is that enough? Join me in my account of wearing the pads and heading for the pitch, because this inning matters.
Cricket 22 Plot
In sports titles, having a self-centered career mode is normal – be it FIFA, PES, NFL, or even the Formula 1 game, they all have a career mode that revolves around you. Cricket 19 had one too and it was fun enough. In Cricket 22, Big Ants Studio has tried to get the FIFA-levels of immersion in the career mode. You start off with an agent, train at the nets, play club cricket, look after your physicality, and make your way up to the bigger teams – from the IPL equivalent of a tournament in Australia to their national team.
Given the small scale of production, Cricket 22's career mode seldom engages and after spending 5-6 hours, I could not bear anymore. The cut scenes feel robotic and there's no sense of action, or life in the career mode.
Outside the career mode, this is a great sports game to enjoy. You take over as teams in either a premier league level tournament, or play other countries. The Ashes cricket is back with fully licensed teams and players, and so is the woman's cricket team. As an Indian, I was disappointed once again to see the lack of any Indian licensed players or teams in any of the game modes. It brings back the nostalgic era of Cricket 07's D.Dhenier dominating our PC screens; only this time there's no relativity to the current player lineup. Even the mock jerseys are disappointing; they look like Disney cartoon characters.
There is an option to download community created skins and teams but at the moment, all I could find was original names and slightly tweaked faces. I wish the vast collection of real-world skins and jerseys make it to the Cricket 22 online store to download.
Cricket 22 Gameplay
A sports title may lack licensed players models or a well laid out career mode but what matters the most is its gameplay experience. Cricket 22 delivers highly on that front; in fact, to an extent that made me ditch my routine weekend sessions of F1 2021 and Forza Horizon 5. Big Ants Studio has tweaked the gameplay dynamics enough to make it seem believable, and real.
Hence, if you have an idea of getting the same mindless six-hitting hack gameplay from Cricket 07, you are mistaken. Whether it is a five-overs match or a 50-50, Cricket 22 ensures that you play it like an actual game of cricket. That means reading the ball deliveries, or waiting patiently at the stumps to drive the bowl through the field. You hurry up and your scorecard goes lively in the wickets section.
Adding to this experience is the control mechanism. Cricket 22 lets you have an assisted mode and a pro mode; the latter letting you control the bowler's run and jump as well as positioning the batsman's and getting the timing right. I found the assisted mode more enjoyable, since there's a lesser learning curve here. You have several camera views to play with as well but the default view zooms away from the wickets.
However, it is the AI that may bother some players even at the easiest settings. AI players tend to drop catches frequently and deliver poor throws in the easy mode, whereas the Pro level makes getting a single run on the board one hefty challenge. I had a hard time dealing with the spin bowlers, who for some reason managed to get the wickets easily. And fast bowlers get away with wide and leg-bys for most of the over. A recent update fixed some of the issues but players may often witness the AI being too overly capable.
The Simulate mode returns for the moments you don't want to bowl an entire innings of 20 overs or more. Sadly, the simulate mode ends up putting more runs on the board than you can achieve playing realistically.
Rest of the features return from Cricket 19. You still get to appeal to the umpire about your decision, still get detailed views of close saves, and some fantastic replays of your boundaries.
Sadly, the budget limitations are visible elsewhere. You still get to toss with an oddly shaped "Big Ants" coin with no sense of heads or tails, and its still levitates on the pitch. There's no dialogue audible between the captains or players during the cutscenes, and the ambient field cheering or directions from the players seem repetitive. Most annoying though is the commentary that seems to have no relation with what's happening on the field, and can be best described as discouraging.
For example, I once hit five boundaries in five balls leaving the last ball as a dot, and the commentary hailed the bowler for "bowling such a great over without giving away many runs." And then there's favour for the AI team always; even if you took 3 runs over a misfielding, the fielders get a praise for stopping the boundary. There is certainly room for improvement here.
Lastly, if you want to play against real cricket fans, there's an online mode available. However, I could only play a few matches, most of which saw the opponent bowing out in the middle. There's no split-screen multiplayer mode, which I think is a miss.
Cricket 22 Performance
For a sports title, Cricket 22 runs flawlessly smooth. I tested the game on a top-of-the-line Lenovo Legion 7 (Ryzen 9 5900H, RTX 3080) as well as another entry-level system with a GTX 1060 as well as a 10th Core i5 processor. In both the cases, the game ran well, albeit with adjustments made accordingly. Console players can get up to 4K resolution on the PS5 and Xbox Series X. And so far, I haven't noticed jarring glitches that spoil the gameplay experience.
That said, the reason this game runs well may have something to do with the sub-par graphics and inadequate animations. I am surprised to see that Cricket 22 looks worse than Cricket 19! Should not be the case, right? Cricket 19 itself wasn't a great looking game and Cricket 22 only makes it look worse. It seems that Big Ants Studio has simply enhanced the colour saturation across the pitches, players and stadiums, with no real update to the textures themselves. The player models look comparable to what we saw with FIFA 18/19; there's none of that sweat or jersey animations you see with the soccer games. The pitches look cartoonish and the stadium section as well as everything else behind looks from the EA Sports Cricket 07 era. The lighting system is nice as far as the sun is up but under floodlights, it all looks dreary.
And then there's the animations. With titles like FIFA and PES, we have to come to expect realistic and smooth player movements. Cricket 22's characters still move around like androids. I was not expecting to see players moon dancing over the bowl before picking it up, or waiting by the ball for a moment before turning around, and picking it up. The animations during the catches are disappointing too (somehow EA Sports cracked it better 14 years ago). There's none of that fluidity you see with modern sports titles involving humans.
Verdict
I am equally happy and sad to see Cricket 22 – happy for the fact that Big Ants Studio is solely catering to cricket fans around the world when the biggies have given up. But looking at the rest of the game, it pains to see Cricket 22 not being much of an upgrade over the previous version, which, by the way, seems a better option in 2021; more so since Big Ants is asking ₹3,999 for this one.
As a cricket fan, I was hopeful of Cricket 22 being the massive generational upgrade a cricket title has lacked for years, especially with regards to the graphical advances and the presentation. Instead, Cricket 22 feels like a minor patch for Cricket 19. I understand the budget restraints of a small development studio but the price tag on a new copy is no less than what you pay for something from EA Sports.
That's not to say that Cricket 22 is bad. Being the only cricket game on PC and consoles this year (and for the foreseeable future), this remains your only way to get the cricket frills without heading outdoors. The cricketing action is still good fun (and realistic) and those invested in the sport have a lot to explore here, or simulate their future in this virtual world of cricket.
Follow HT Tech for the latest tech news and reviews , also keep up with us on Twitter, Facebook, and Instagram. For our latest videos, subscribe to our YouTube channel.
First Published Date:
19 Dec, 07:00 AM IST
71639842492148
NEXT ARTICLE BEGINS