Optoma's latest 4K UHD home cinema projector brings you a 500-inch screen and comes with six lens options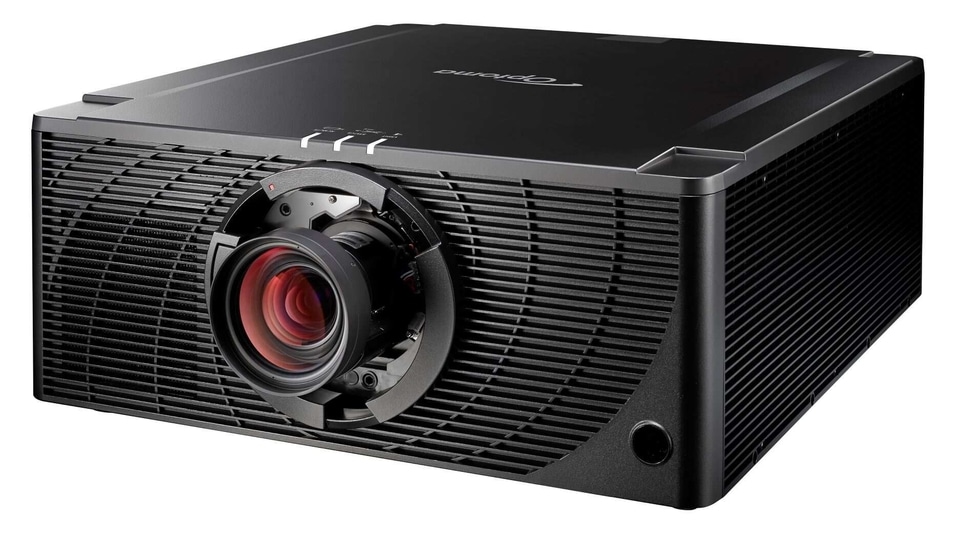 The Optoma ZK750 costs ₹24,99,999 but it's like having a movie theatre at home!
Optoma's latest 4K UHD high brightness home cinema projector, the Optoma ZK750, is all set to launch in India soon. The Optoma ZK750 comes with the MultiColor laser (MCL) tech and is a part of Optoma's DuraCore range that are powered by light sources with longer life spans.
Priced at ₹24,99,999 the Optoma ZK750 is designed for even the most complex home installation and offers six interchangeable lens options for ultimate flexibility.
The Optoma ZK750 comes with native 4K UHD resolution and 100% coverage of Rec. 709 colour gamut and also supports HDR 10 and PureMotion and UltraDetail technology. Thanks to the lens options, users can easily install it in any room and enjoy up to a 500-inch screen experience.
Also See: Optoma P2 4K: In pics
Optoma's DuraCore laser range offers a laser light source that delivers a minimum of 20,000 hours in full brightness mode. The ZK750 also promises superior colour rendition through MCL (MultiColour Laser) technology combining red and blue laser diodes to enhance colour performance while maintaining high brightness that can last for more than 20,000 hours.
Key features of the Optoma ZK750 include 4K UHD resolution, high brightness of 7500 lumen, DuraCore laser technology that promises to last 20,000 hours at full brightness, IP6X dust certification, PureMotion technology for smoother action scenes, HDR 10 support, MultiColor Laser (MCL) technology, six interchangeable lens options with 0.85:1 to 10.18:1 throw ratio, 3D sync IN and OUT, 100% REC 709 Colour Gamut Coverage and maximum screen size upto 500-inches.