Ganesh Chaturthi 2021: Lalbaugcha Raja to Khetwadi cha Raja, here is how to do online darshan - check links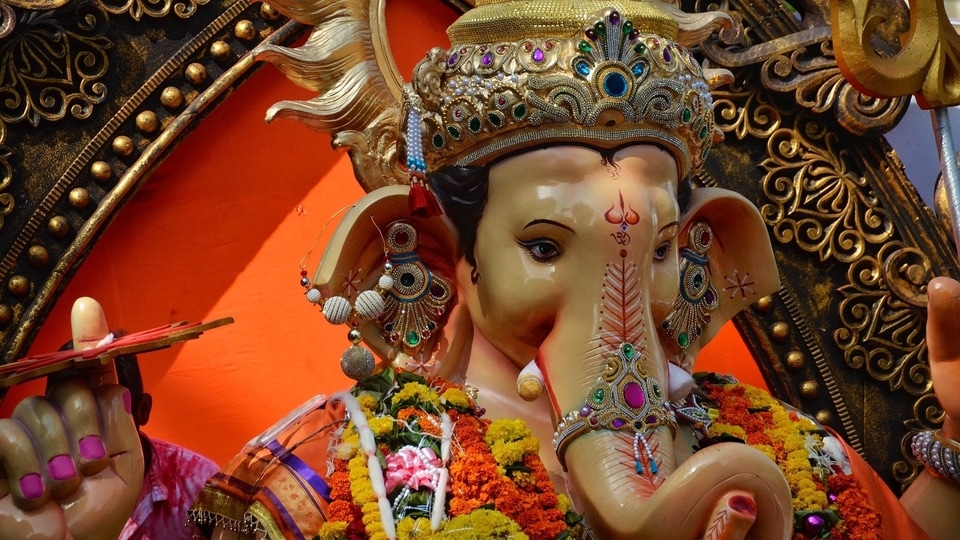 Ganesh Chaturthi 2021: Online Darshan can be done of Lalbaugcha Raja, Andhericha Raja, Khetwadi cha Raja, Guruji Talim Ganpati, Chinchpoklicha Chintamani and others as authorities have made the necessary preparations.
Ganesh Chaturthi 2021 Online Darshan: Yes, you can do Ganpati darshan online now. Authorities have requested devotees to stay away from temples and instead carry out darshan online as Covid-19 pandemic is still posing a grave threat to everyone. In fact, there are many famous mandals which have gone online and among them are the Guruji Talim Ganpati in Pune, Lalbaugcha Raja in Putlabai Chawl, Mumbai, the Andhericha Raja in Andheri West, Chinchpoklicha Chintamani in Parel, Khetwadi cha Raja, Mumbai and others too. Any public congregation will also violate social distancing norms that are in place to ensure the pandemic is curbed. Ganesh Chaturthi celebrations will likely start on September 10 and everyone can participate online as many mandals in Maharashtra have set up Ganesh Chaturthi online darshan facilities and devotees can do the Ganpati darshan from their home with the help of their gadgets.
The Brihanmumbai Municipal Corporation (BMC) has already issued its orders to prevent any mass-scale gathering of devotees, but to make sure that things go according to plan, the mandal authorities too have stepped in and have promised to do their utmost to put in place crowd-control protocols.
Also read: Looking for a smartphone? Check Mobile Finder here.
While this is being done, there will be no cutting back, as far as possible, on the celebrations. All rituals on Ganesh Chaturthi will be performed with great pomp and splendour just like every year and devotees need not miss any parts of it as they can simply watch the same in exhaustive detail on their gadgets.
Guruji Talim Ganpati in Pune
The Guruji Talim Ganpati is one of the oldest Ganpati mandals in the state, as well as in Pune and is believed to have been set up in 1887. Pune, located in Maharashtra is believed to be one of the original places where the 'sarvajanik' (public) celebrations of Ganeshotsav were celebrated under British rule. Devotees who usually travel from different parts of the country for darshan can check details of this year's schedule and watch the proceedings live on the official Facebook page.
Lalbaugcha Raja in Mumbai
The Lalbaugcha Raja Sarvajanik Ganeshotsav Mandal is celebrating it's 88th year and devotees can join in the celebrations from 10th September to 19th September. Located in Lalbaug in Mumbai, Lalbaugcha Raja (King of Lalbaug) is one of the most popular Ganpati mandals in the city. This year, lakhs of devotees will be able to join in across the country, thanks to the online darshan, which can be accessed by visiting the official website.
Andhericha Raja in Andheri West
Back in 1966, the workers of the employees of Golden Tobacco Company, Tata Special Steel and Excel Industries moved from Lalbaug to Andheri West in Mumbai. They decided to set up their own Ganpati mandal in the area, which became known as Andhericha Raja (King of Andheri) and 54 years later, devotees can join in the celebrations online and watch the 'Swarg' (Heaven) themed abode this year by visiting the official website for Andhericha Raja.
Chinchpoklicha Chintamani
Located in South Bombay, the Chinchpoklicha Chintamani is another important location for devotees to worship during this auspicious time. While celebrations will be toned down this year, the Ganpati mandal that celebrates the occasion is over a century old, and devotees will not miss out on any of the festivities as they should be able to access a live stream of the proceedings if they visit the official Facebook page or the Chinchpoklicha Chintamani official website.
Khetwadi cha Raja, Mumbai
Established in 1959, the Khetwadi cha Raja (or King of Khetwadi) is over 60 years old and was known to create one of the tallest Ganpati idols in the year 1984, by collecting ₹1 from the local residents – in the year 2000, the Parshuram avatar idol was 40 feet high. Devotees can tune in to this year's celebrations from the comfort of their homes using the official website, where a live stream has been set up by the organisers.