How to find and eliminate Cube Monsters in Fortnite Season 8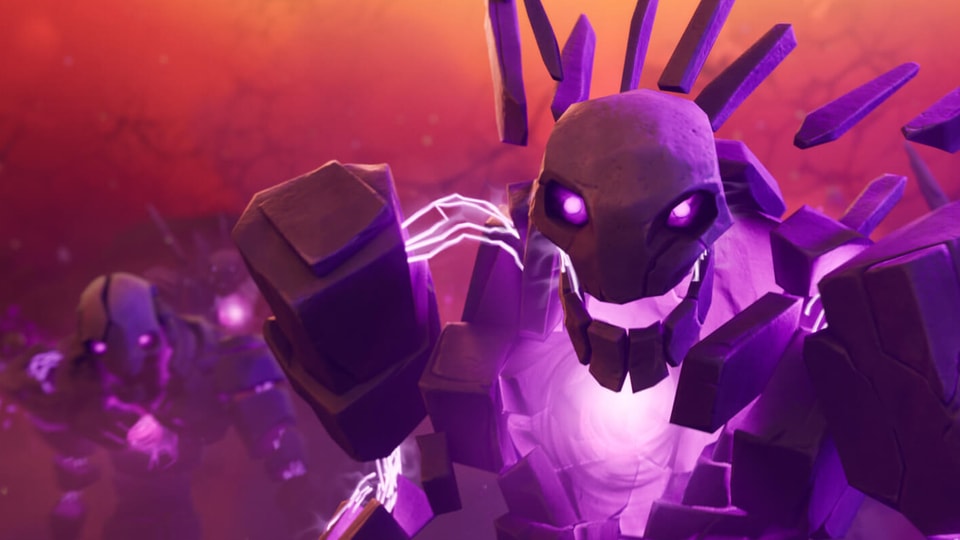 Fortnite Season 8 is underway and gamers and Cube Monsters are all over the map. Now gamers can eliminate them with melee weapons to gain even more XP and unlock more battle pass rewards as part of a new quest.
Fortnite Season 8 brought important new changes to the map and story, and the Cubed season has brought new ways to gain experience in the popular battle royale game. With the arrival of the Fortnite 18.20 update, yesterday came new additions to the Save the World mode, improvements to the Impostors mode, more XP to be gained from Shared Quests and a new Stay With Squad mode. Now, it has been revealed that gamers can also gain additional XP by eliminating Cube Monsters with a melee weapon on Fortnite.
With the arrival of Dire, the latest NPC on the map, Fortnite gamers have now got a new questline to gain even more XP this season. Users who have bought the battle pass can unlock even more rewards with these quests and it is highly recommended for those stuck and unable to unlock new levels.
Also read: Looking for a smartphone? Check Mobile Finder here.
How to eliminate Cube Monsters with melee weapons in Fortnite
First, gamers need to find Dire on the map (he is located at Camp Cod) and then talk to him to start completing the challenges. They are not very difficult and involve using emotes, harvesting wildlife and destroying a dumpster. Once the player reaches the fourth stage, they can go ahead and attempt to eliminate a cube monster with a melee weapon (your harvesting tool) while in the Sideways.
Finding the big Sideways spot in a match isn't difficult, because it is clearly marked on the map. However, the big one will have a lot of players and can be dangerous. Instead, gamers should try to locate the smaller Sideways locations on the map that 'portal' them to the other dimension. Once there, they must hack down five Sideways monsters to complete the quest. Once this task is completed, users can complete the last quest and gain a total of 1,50,000 XP, a massive number to be gained in the game.