How to send voice DMs on Twitter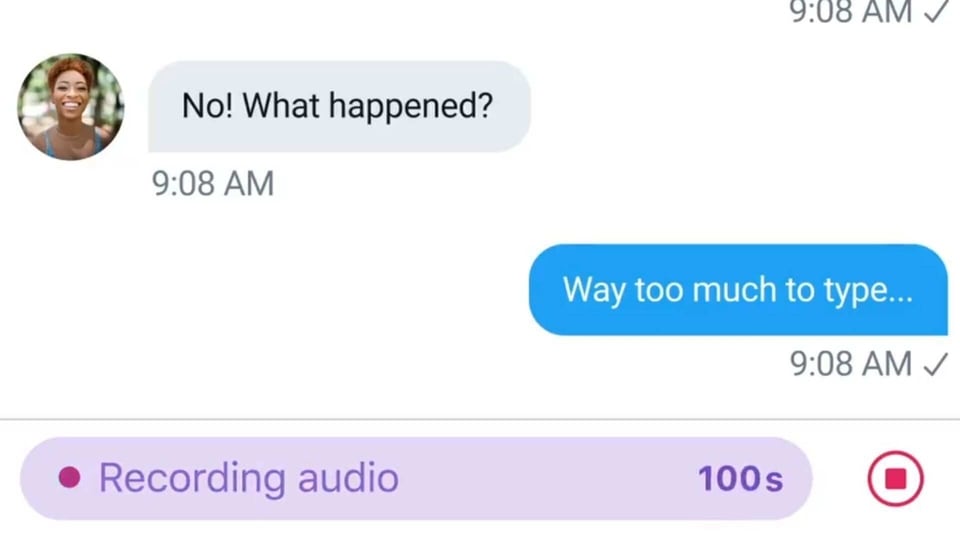 Twitter has started testing voice DMs in India. Here's how you can send one.
Twitter earlier this week announced it will start testing voice messages in DMs. This feature is being tested out in three countries globally including India, Brazil and Japan. India is the third country where Twitter has decided to test this feature.
The feature is simple as it basically means sending voice messages in DMs on Twitter. It still seems major for the platform that is mostly focused on the feed. This feature is still at an experimental stage, and Twitter will roll it out in phases to users in India. In case you're interested, here's how you can send voice messages in Twitter DMs.
Open the Twitter app on iOS or Android.
Tap on the envelope icon below to open DMs.
Select the icon next to the text bar to record your voice message.
Once you're done just hit the send button.
You can also play and listen to your audio before sending it.
Twitter lets you send up to 140 second-long audio messages on Twitter. Voice messages in DMs can be sent only via Twitter's Android or iOS app but it can be listened to from any device.
Twitter started testing voice messages in DMs last year in Brazil first. There's no word on when Twitter will make this feature available to all users globally. It is one of the company's attempts at trying out audio features. Twitter launched voice tweets last year, and it is currently testing Clubhouse-like Spaces. Both features are also limited to select users, and on select devices.