Intel Evo: Helping creators stand out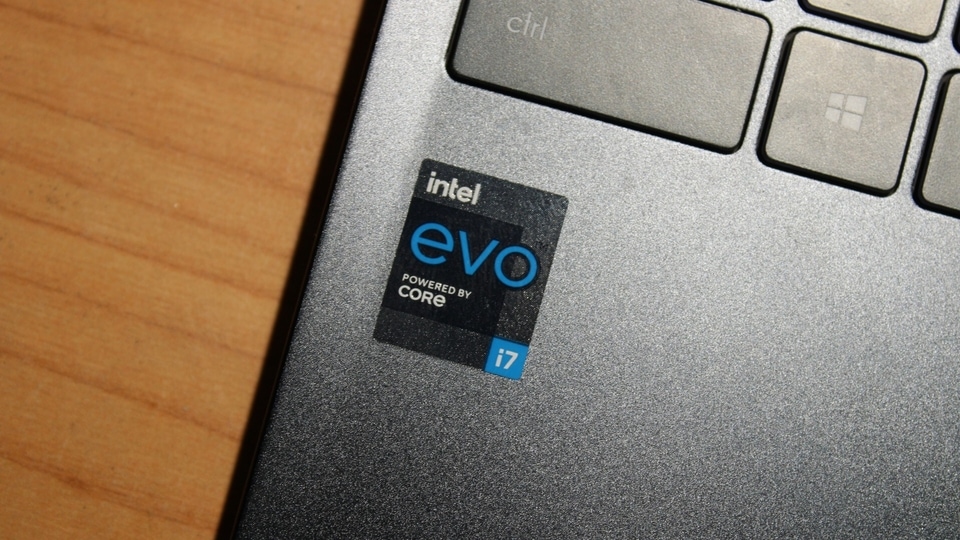 I'm a writer and content creator -- for people like us, Intel is pushing the boundaries of what a portable machine can do with its Intel Evo platform. Intel Evo is changing lives and here's how it is doing it.
I belong to a generation where we used to sit in front of our desktops, switch it on, and wait a couple of minutes till it booted and was ready to use. In fact, I had a PC that took so much time to get started that you could make yourself a cup of coffee between the time it switched on and was finally ready to be used. Fast forward to 2015, when I started blogging, I had a laptop that came with a number of ports but they had slow speeds for data transfer. On the connectivity front, I've waited five hours for a 500MB game to download on that laptop - thanks to the slow WiFi speeds. Moreover, my laptop didn't have any biometric authentication so it wasn't very secure either.
It's 2021, I now have an Intel Evo certified laptop - the MSI Prestige 14. I'm a writer and content creator -- for people like us, Intel is pushing the boundaries of what a portable machine can do with its Intel Evo platform. Intel Evo is changing lives and here's how it is doing it...
What is Intel Evo?
Before we get into how the Intel Evo platform is helping content creators in 2021, it is important for you to understand what it exactly is. Intel Evo is a platform that basically creates a blueprint for how premium laptops, the ones 'designed to keep up with today's fast-paced lifestyle', must be made. It lays down certain requirements for laptops to follow in order to earn that Intel Evo certification badge. And there is more on this list of requirements than a laptop just being lightweight. Intel Evo essentially focuses on enhancing the end user experience.
To be Intel Evo certified, a machine must meet certain criteria and requirements, including:
1. Waking up within a second.
2. At least nine hours of battery life, on a 1080p display.
3. 12-inch to 15-inch screen size.
4. Powered by the 11th Gen Intel Core processors and Intel Iris Xe graphics.
5. WiFi-6 and Thunderbolt 4 connectivity.
Moreover, Intel also provides its partners guidelines for physical designs and one of the criteria on this list is that bezels need to be thin so as to maximise screen real estate. Now, how exactly does this help?
Powerful Performance
Intel Evo certified laptops are powered by the 11th Gen Intel Core processors, which means they get new core and graphic architecture, AI-based performance boosts, and more. They bring enthusiast-level gaming performance to thin, ultraportable laptops, with up to 5GHz, 20 PCIe 4.0 lanes for the latest discrete graphics.
The MSI Prestige 14, which I've been using for the past few weeks, is powered by the Intel Core i7-1195G7 Processor. It offers a maximum turbo frequency of 5GHz and 12MB cache. My laptop packs a 512GB SSD and 16GB of LPDDR4x RAM. Numbers aside, the performance is exactly how it sounds - powerful.
My daily workload includes a lot of browsing with multiple windows of Chrome open with no less than seven tabs each. Aside from that, apps like WhatsApp and Spotify are always running in the background. The machine pulled off all of this without breaking a sweat. I never saw it slow down over the work I needed to do and then some. You can use creative software like Photoshop and Illustrator with ease as well. For content creators, performance is one of the primary factors when it comes to purchasing a machine. They want something that pulls off their daily tasks without hindering their creativity with lags and hiccups. Intel Evo-certified laptops provide all of that, and in a lightweight package.
Goes anywhere and lasts long
Like other Intel Evo-certified laptops, the MSI Prestige 14 is a lightweight machine that weighs just 1.29 kg. But portability is of no use if a laptop can't last an entire day while on the move. The Evo platform offers nine hours of battery life on a single charge. After using it for a couple of weeks, I'm now having a tough time going back to my Intel MacBook Air.
The MSI Prestige 14 lasted me an entire day, which includes extensive use of Chrome, a few videos and some apps running in the background. With performance set at Power Mode (mostly) I was able to get through the day with ease. When I was only on Chrome the entire day, I still had 30 percent battery left at the end of my work day, which I used to watch a documentary.
Content creators like me are always on the move. We work from home, Starbucks, in a metro, and sometimes from offices as well. It is essential for a laptop to deliver a good battery life for us, and here, the Intel Evo-certified MSI Prestige 14 doesn't disappoint. The 52 Whr cell provides excellent battery life for it to last an entire day and I can work from Starbucks without having to carry the charger with me
One word - Instantaneous
As I've mentioned before, Intel Evo-certified laptops have to wake up within a second to get this badge. I'm glad that what's on paper is translating to real-world usage here. I had to sign a document urgently and mail it while I was having coffee. Now, I'm someone who doesn't want to be disturbed when I'm filling my tummy. But it was urgent, so I opened the lid, Windows Hello goes off, and I'm ready to work within a second! Content creators are people who want to do things as fast as possible. And the Intel Evo platform lets us resume our work from exactly where we left off almost instantaneously.
Now, the fast-paced stuff isn't limited to just signing in. It also transcends to connectivity, thanks to Wi-Fi 6, Bluetooth v5.1 and Type-C Thunderbolt ports. Content creators click a ton of pictures on their DSLRs, and we want to push them to our laptops as quickly as we can while we fire up Lightroom. I'm glad to report that the Intel Evo platform offers super fast connectivity whether it is wireless or wired. The Thunderbolt 4 port provides 40Gb/s for data and video through a single-cable connection. It's convenient and quick to use.
If you are in the market for a lightweight laptop, make sure it is Intel Evo-certified. You will get a faster, more enriching experience along with a powerful performance.