First look at Redmi Note 11: Leak shows flat edges, green colours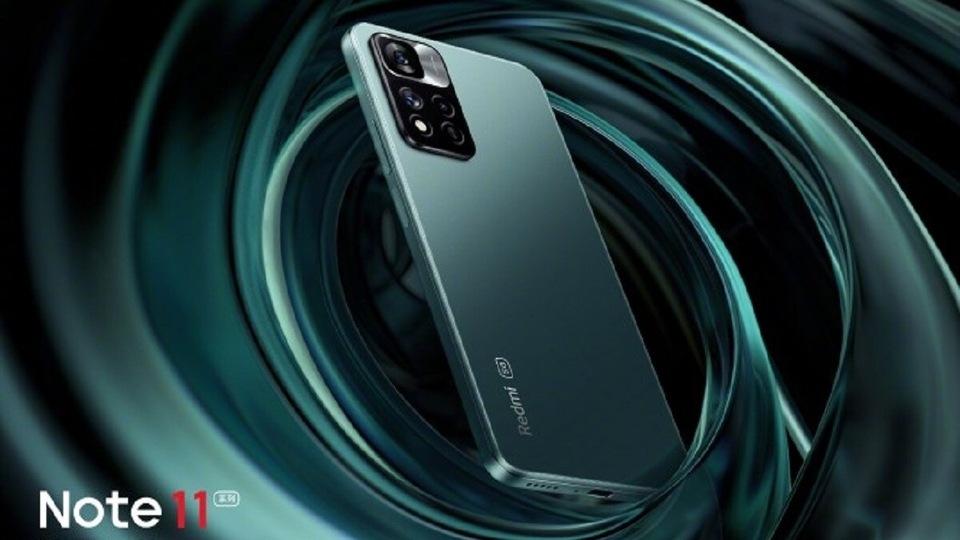 The Redmi Note 11 leak makes quite a few revelations. For starters, the phone borrows design elements from the iPhone 13.
The Redmi Note 11 is around the corner and Xiaomi can't help keep the details to itself. Ahead of the launch, the company has revealed how the next-gen Redmi Note series will look like. This time, the teaser image shows the entirety of the phone with all its details prominent. The Redmi Note 11 is a massive departure from the curvy design of the Redmi Note 10 series.
Likely to be the Redmi Note 11 Pro, the phone resembles the Redmi 10 Prime a lot from the rear, especially with the cameras. The phone continues to have a power-key mounted fingerprint scanner and retains the 3.5mm headphone jack. The stereo speaker setup now carries a JBL branding.
Redmi Note 11 design revealed
The phone also sports a 5G branding, which means the Redmi Note 11 series could adapt 5G chips as standard for all variants this time. Tumours suggest the presence of the latest MediaTek Dimensity 700 and 800 series chips instead of the Qualcomm Snapdragon chips. Also, there are only three cameras on this model instead of the usual four from the previous model.
Rumours have been suggestive of a 120Hz IPS LCD display and a 108MP camera on the Pro model, while the standard Redmi Note 11 is expected to have the 50MP camera from the Redmi 10 Prime.
In the run up to the launch, Xiaomi is more likely to reveal more details regarding the Redmi Note 11 series. What remains to be seen is whether the Redmi Note 11 makes it to India this year, that too in this exact spec. Last year, 5G variants of the Redmi Note 9 made it to India as Mi branded phones. There are chances that this Redmi Note 11 Pro could make it to India as the successor to last year's Mi 10i, if Xiaomi follows its last year's trend.
Currently, Xiaomi is selling the Redmi Note 10 Pro and Redmi Note 10 Pro Max at higher than usual prices, despite both of these having 4G chips. The Redmi Note 10 Pro starts at ₹17,999 for the base 6GB/128GB variant while the Redmi Note 10 Pro Max starts at ₹18,999 for the same configuration.