Samsung reveals new features, improvements coming with One UI 3.0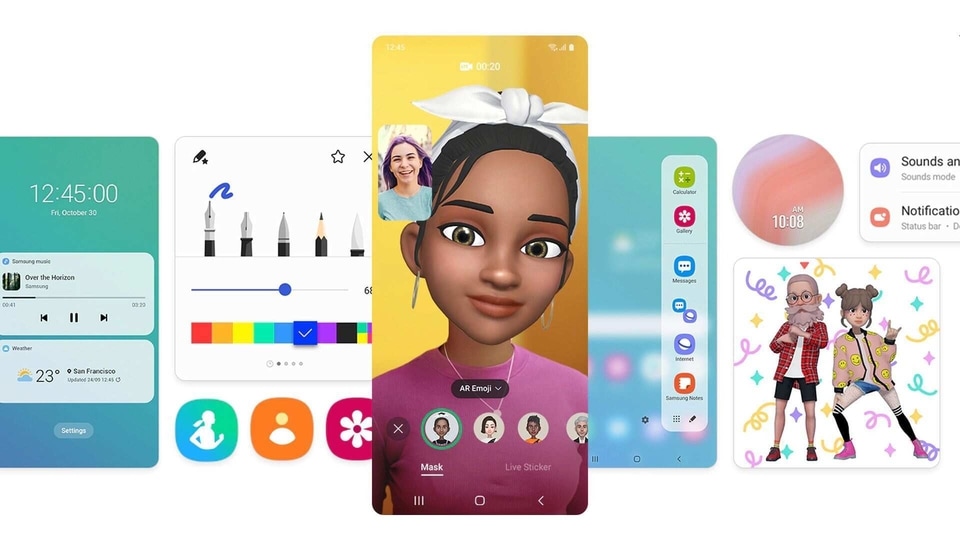 Android 11-based One UI 3.0 is expected to roll out later this month. Samsung's premium phones including Galaxy S and Note series are likely to be the first in line to receive the update.
Samsung is gearing up to roll out One UI 3.0. The company has already begun public testing of One UI 3.0 in select markets. Ahead of the official release, Samsung has revealed some of the new features and improvements coming to the custom OS.
Samsung reveals One UI 3.0 will come with a redesigned Quick Panel, which will make it easier for users to switch back and forth between music and videos. An improved notification panel will further help users access key features even when the phone is locked. It will also give a better view of messages from multiple applications.
Samsung has also improved the Dynamic Lock Screen wherein the lock screen image changes each time user unlocks the phone. The updated version will offer high-resolution images from 10 categories, according to GSMArena.
The new custom OS from Samsung also extensively focuses on foldable phones. For instance, the multi-active window is getting updated. The feature is currently available on Galaxy Z Fold, Fold 2, Galaxy Tab S7 and Tab S7 Plus. Similarly, Dual Preview and Rear Cam Selfie will be available on the Galaxy Fold when One UI 3.0 is released. It is already available on the second-generation Fold 2.
Samsung's One UI 3.0 will also introduce full-screen video calls. The feature will also complement the AR emoji masks, which are available from One UI 2.5.
Interestingly enough, Samsung on its website revealed One UI 3.0 would be available in November or later. According to reports, Samsung's flagship Galaxy S and Galaxy Note series phones will be first in line to receive the update. Samsung has not released the official launch date and list of compatible smartphones as yet.