Realme GT Neo 2 review: Great gaming phone, but why play safe, Realme?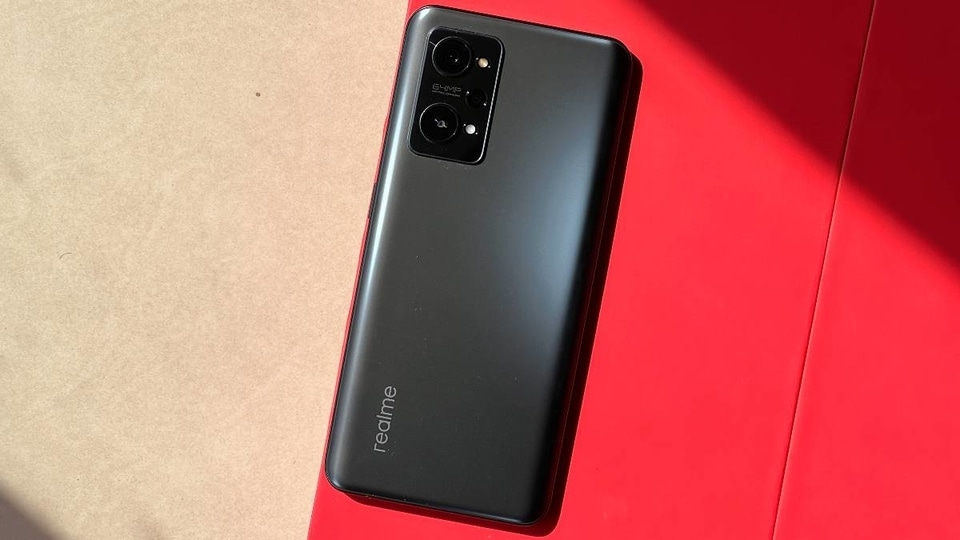 The Realme GT Neo 2 scores high in performance but it does little to justify your investment over an iQOO 7 and the rest of its competition. Should you buy it?
Realme and Xiaomi know, and shape, the Indian smartphone market like no other brand. High-end specs at an affordable price – this winning recipe shouldn't get old, right? As age detoriates humanly desires, so does this formula. Look at the Realme GT Neo 2, which launched a few days ago starting at INR 31,999. It is a great phone to use but Realme playing it too safe might have hurt the phone already.
You get the Realme GT Neo 2 with 8GB RAM for INR 31,999 while the 12GB RAM variant costs INR 35,999. Tempting prices given the overall package but is it worth investing in?
Realme GT Neo 2 Design
Unless folding phones are going cheap, the trusty old candybar shape can only evolve so much. Realme's designers use their bold approach to make the GT Neo 2 different from the others. There's a satin glass finish on the rear and the rectangular camera hump has lenses arranged in the form of an emoji – just like this "OoO". Cute.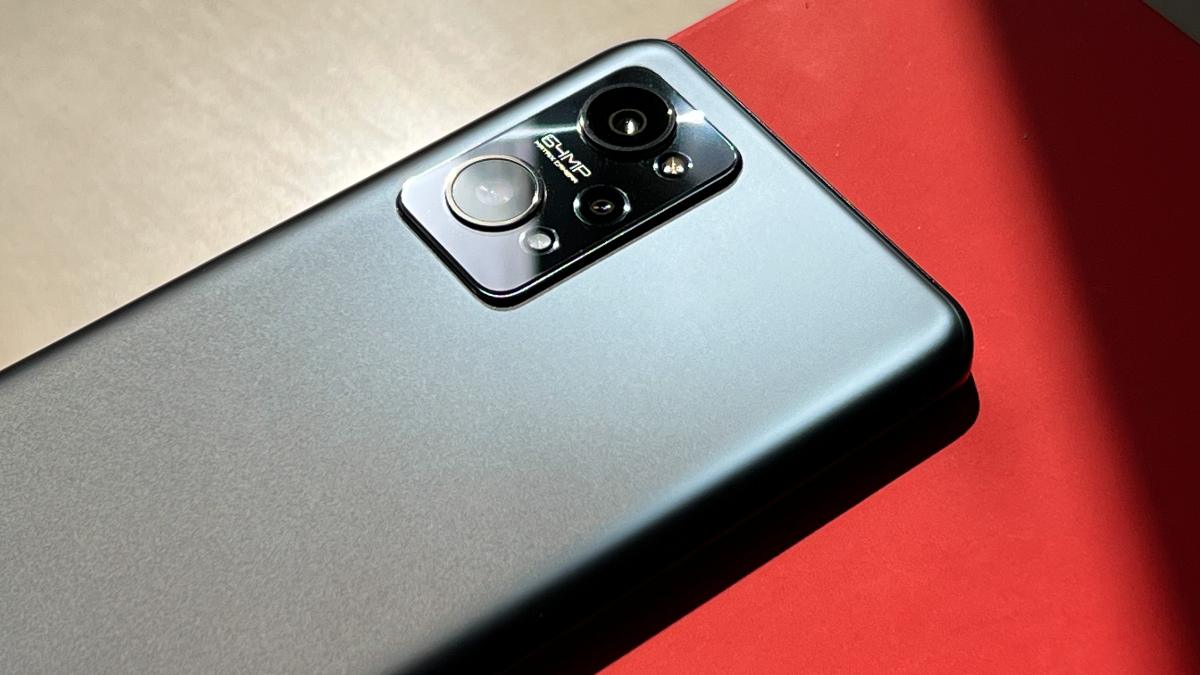 That's where the fun ends as the rest of the Realme GT Neo 2 looks no different from the countless phones Realme sells in India. Same old edge-to-edge display, a curved plastic frame, -- a familiar form. That said, it is very comfortable to hold and the extra weight makes it more satisfactory.
Shout out to Realme for including a case, pre-applied screen protector, and a 65W charger in the box.
Realme GT Neo 2 Display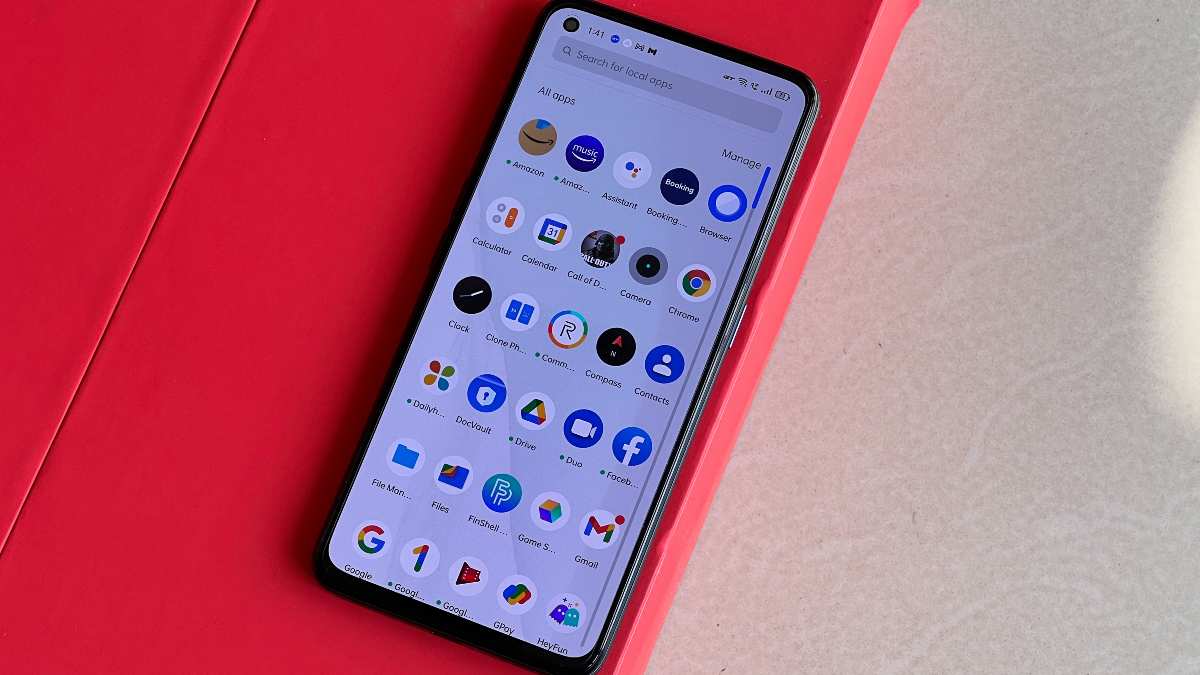 The 6.6-inch AMOLED display on the Realme GT Neo 2 is fun to live with. It renders pictures, videos, and even the basic phone interface in a lively saturated colours. Brightness levels go high enough to make the display visible even under the noon sun. And, the 120Hz of refresh rate makes animations and movements smoother. This isn't different from other high-end Realme phones but it still feels top-class.
Realme GT Neo 2 Performance
The Realme GT Neo 2 is the middle child of the GT series and hence, it gets the middle order chip from Qualcomm; the Snapdragon 870. Not as fast as the Snapdragon 888 but there is nothing on Android that this Snapdragon 870 cannot handle. Daily phone tasks are smooth and the Realme UI 2.0 interface is well optimised to make the most out of it. I haven't noticed any lags or app crashes on this phone so far.
Realme UI 2.0 is aesthetically pleasing and it makes use of the improved haptics (vibrations) to make the interactions feel natural. But it still comes preloaded with several third-party and Realme's first party apps, most of which seem redundant. You can uninstall the 3rd-party apps and I did not witness any system-level ads, except for annoying notifications from the Browser app.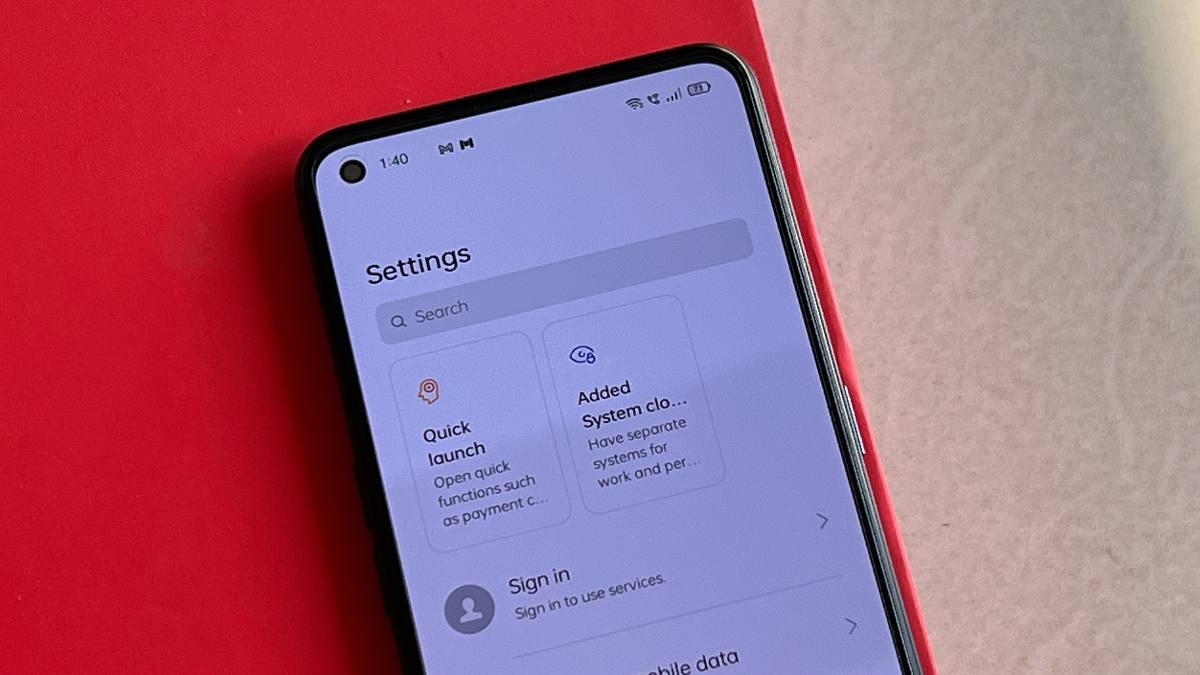 Gaming performance is, however, the reason you buy the Realme GT Neo 2. The Snapdragon 870 has been optimised here to run the high-end games at full graphics. I was able to play Call of Duty: Mobile at Very High graphics in Max frame rates without any noticeable frame drops. While the Game Space gives you more options to tinker with touch sensitivity, turning on the GT mode enhances the touch response rate to 600Hz, which makes for a blissful gaming experience.
I did not notice the phone warming up during the gaming sessions. Casual games like F1 Clash and Shadow Fight 4: Arena did not put the Realme GT Neo 2 under stress during my time with the phone. Helping in this case is also the stereo speakers, which don't go much loud but offer a nice audio experience.
Call quality via the earpiece was loud and on my Jio 4G network, the Realme GT Neo 2 did not drop connections. However, I wish the loudspeaker volume could be higher for speakerphone calls.
Realme GT Neo 2 cameras
Similar to most Realme GT phones, the GT Neo 2 isn't a camera centric phone and from the results, it certainly seems so. For regular people, the cameras on this phone are good enough but enthusiasts may prefer the iQOO 7 and Pixel 4a. In daylight, the main camera takes nice pictures with high contrasts and good noise suppression. However, the dynamic range is limited; hence the colour accuracy might not be on point.
Things don't get better in low light and night situations but you continue to get decent sharpness and averagely exposed photos. Turning on the Night Mode helps to a larger extent. The ultra-wide camera is fine to use but it lacks the quality of the main camera. I liked the results from the selfie camera, especially with subject cutout in portrait mode. The Street mode filters are fun to use; they make boring shots look highly dramatic.
Check out these sample shots above to have an idea of how the camera performs.
Realme GT Neo 2 Battery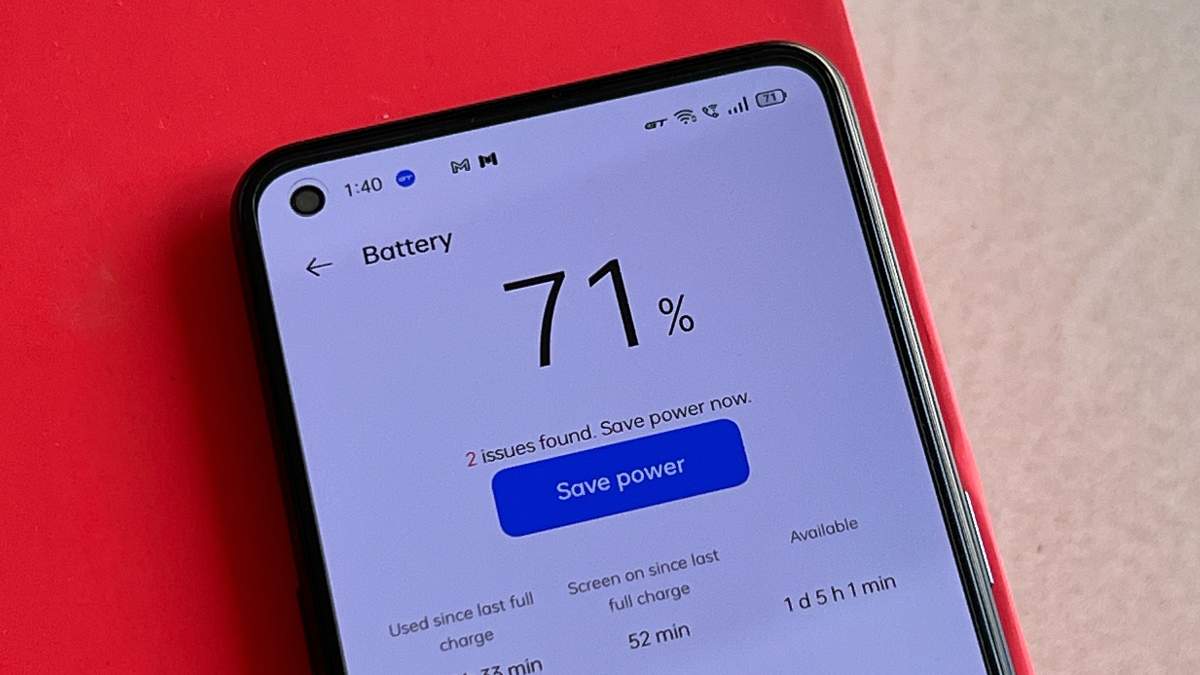 A 5000mAh capacity battery and 65W fast charging – what more can you ask from a phone worth ₹32,000? With moderate use patterns of a typical work day, the phone easily lasted a day with 45-50 percent charge remaining. With an hour of gaming added, you have to charge by the day's end. The 65W charging takes around 40 minutes for a full refill; this is such a convenience I miss after going back to my iPhones.
Verdict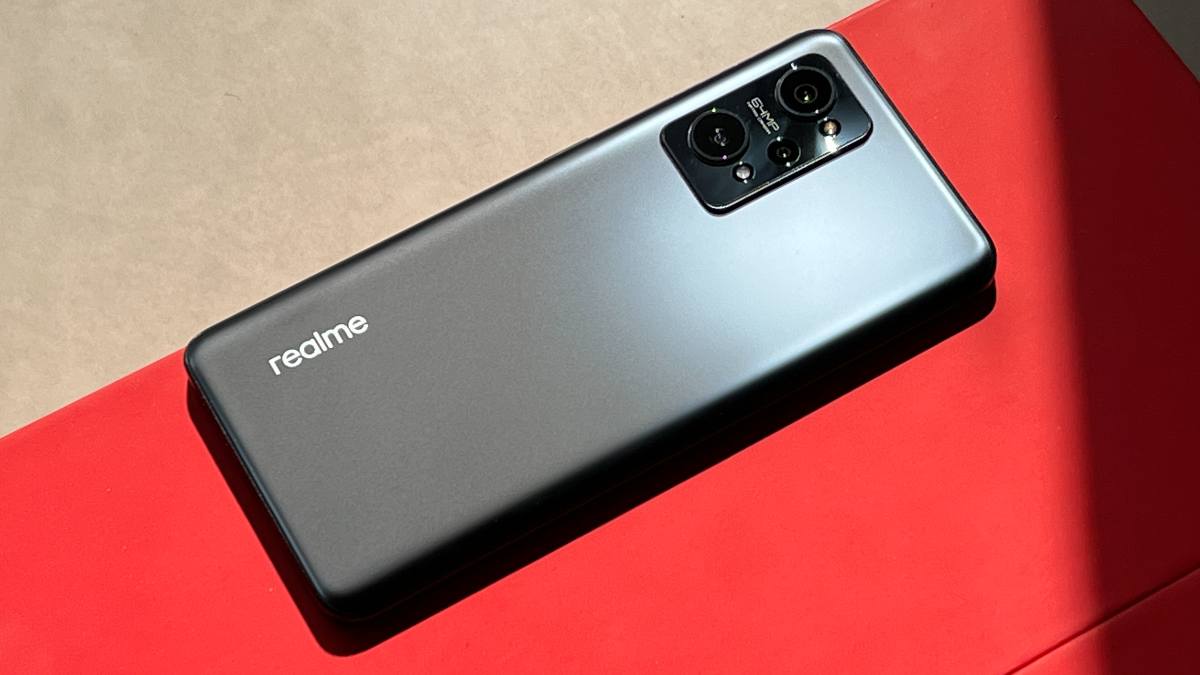 If you have made it this far, it is easy to conclude that this Realme GT Neo 2 is a very good smartphone, considering the price Realme asks for. It's got a very nice display, effortless performance, an easy to use OS, great battery life, fast charging, and decent cameras. Its built nicely too, although the non-green colours look slightly boring. For someone seeking a fast and fuss-free Android phone at ₹30,000, the Realme GT Neo 2 is very easy to recommend.
But the competition also has equally good phones to offer. The iQOO 7 is the current hit with young users while Xiaomi's Mi 11X and the OnePlus Nord 2 continue to be well-balanced alternatives. Oppo appeals to the camera crowd with its Reno 6 and so does Samsung with the Galaxy S20 FE and the recently launched Motorola Edge 20 Pro. The Realme GT Neo 2 joins in as just another option.
In a market where innovation drives growth, Realme sticking to its old formula for the GT Neo 2 barely appeals. There's no unique aspect about this phone; this was Realme's selling point once. The phone looks boring and unless it gets a mega discount, most of you (including me) may not remember this phone in the coming days. Where's the innovation, the differentiation; Realme? Bring us something special now, something exciting; enough with these safe options.
Pros
Strong performance
Great battery life
Nice display
Cons
Boring design
Nothing to differentiate
Specifications
Chipset

Snapdragon 870

Battery

5000mAh

Display

6.6-inch 120Hz FHD+ AMOLED

OS

Realme UI 2 based on Android 11

Main Cameras

64MP + 8MP + 2MP

Charging

65W wired fast charging