Xiaomi 11 Lite NE 5G review: One fine experience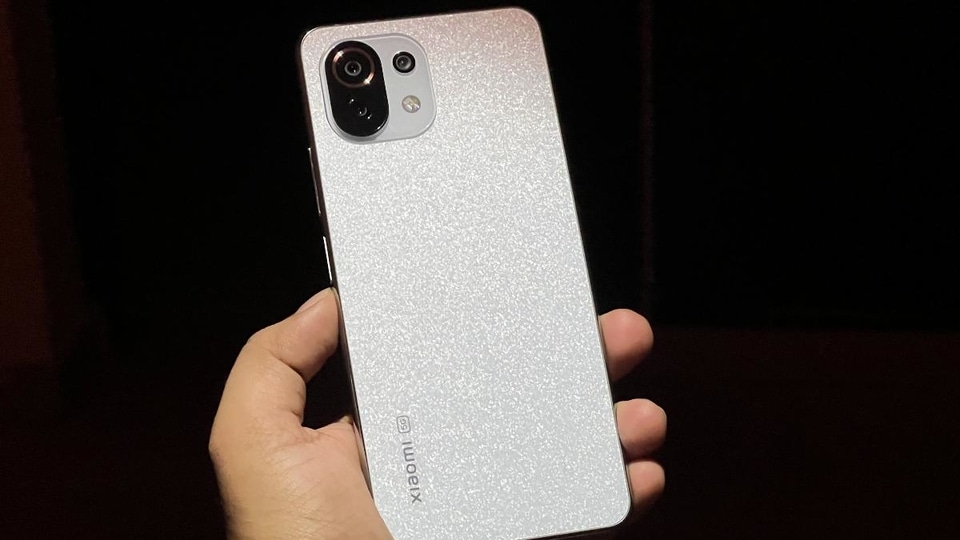 The Xiaomi 11 Lite NE 5G adds a 5G processor and a slightly updated display to make the Mi 11 Lite a much better proposition for mid-range phone buyers. Does it trump its competition of all-rounder mid-rangers?
Pros
Nice display
Effortless performance
Good cameras
Cons
Only 90Hz refresh rate display
Specifications
Battery

4250mAh

Chipset

Snapdragon 778G

OS

MIUI 12.5 on Android 11

Cameras

64MP main + 8MP ultra wide + 5MP macro

Display

6.5-inch FHD+ AMOLED 90Hz

Charging

33W wired
India is witnessing that moment where most mid-range phones are more about the overall experience than raw specs. Signs of a mature market, eh? Xiaomi knows our preferences and every once in a while, it likes to kickstart trends in the affordable segments. After the fairly likeable Mi 11 Lite 4G, the Xiaomi 11 Lite NE 5G seems determined to take the game up a notch without major compromises this time.
The addition of a 5G Qualcomm chip and a Dolby Vision supported display make the Xiaomi 11 Lite NE 5G tempting on paper. It does in person too, after you witness its lightweight and slim design. And, with prices starting at ₹26,999, it seems to be a refreshing change from the aggressive (and rather impractical) wannabe gaming phones.
With phones like the Samsung Galaxy M52, iQOO Z5, and Realme GT Master Edition around, does Xiaomi have enough to woo the demanding Indian consumer? I have the answers after living with a Diamond Dazzle Xiaomi 11 Lite NE 5G.
Xiaomi 11 Lite NE 5G Design review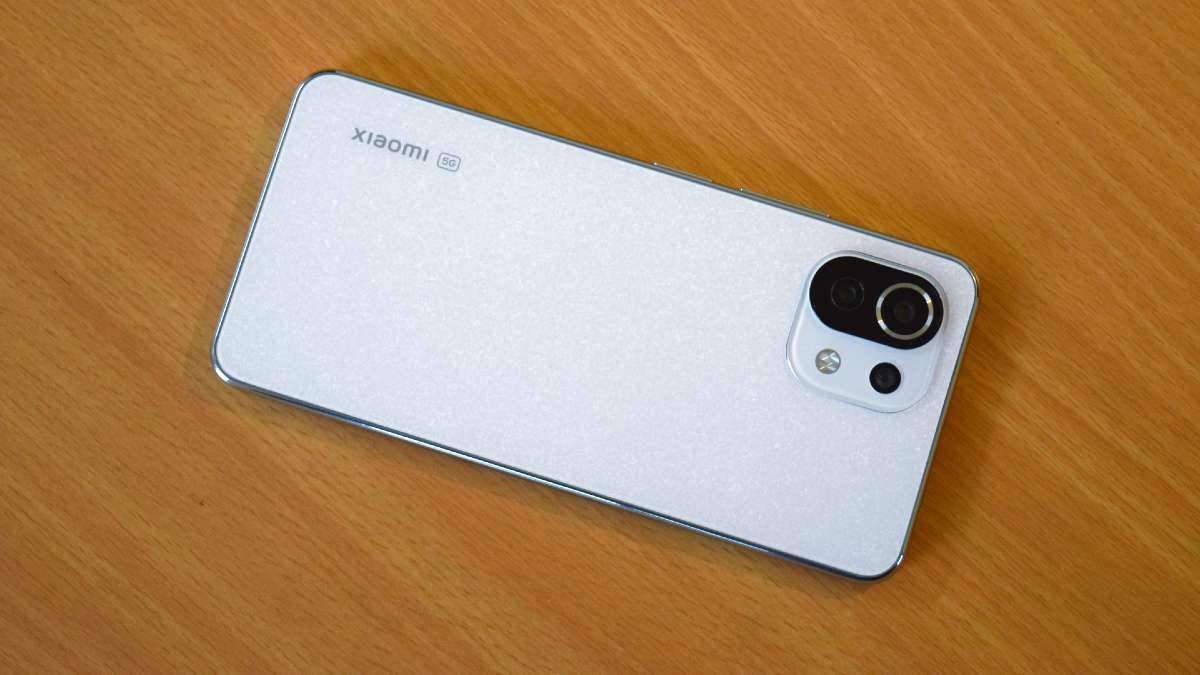 The Xiaomi 11 Lite NE does not change the core design that its 4G counterpart offers. Hence, except for the Diamond Dazzle colour and the small 5G logo, these two phones are indistinguishable. The 158 grams of weight puts it closer to the iPhone 13's weight category, thereby making it one of the lightest smartphones you can buy today.
Lightness does not compromise with the build quality. The rear is glass, not plastic, and the matte paint job helps in masking smudges. The Diamond Dazzle variant looks fancy with its sparkly rear but the pink variant compliments this design better. The cutesy round camera hump and the almost bezel-less display give the Xiaomi 11 Lite NE a distinct identity among its boring looking rivals.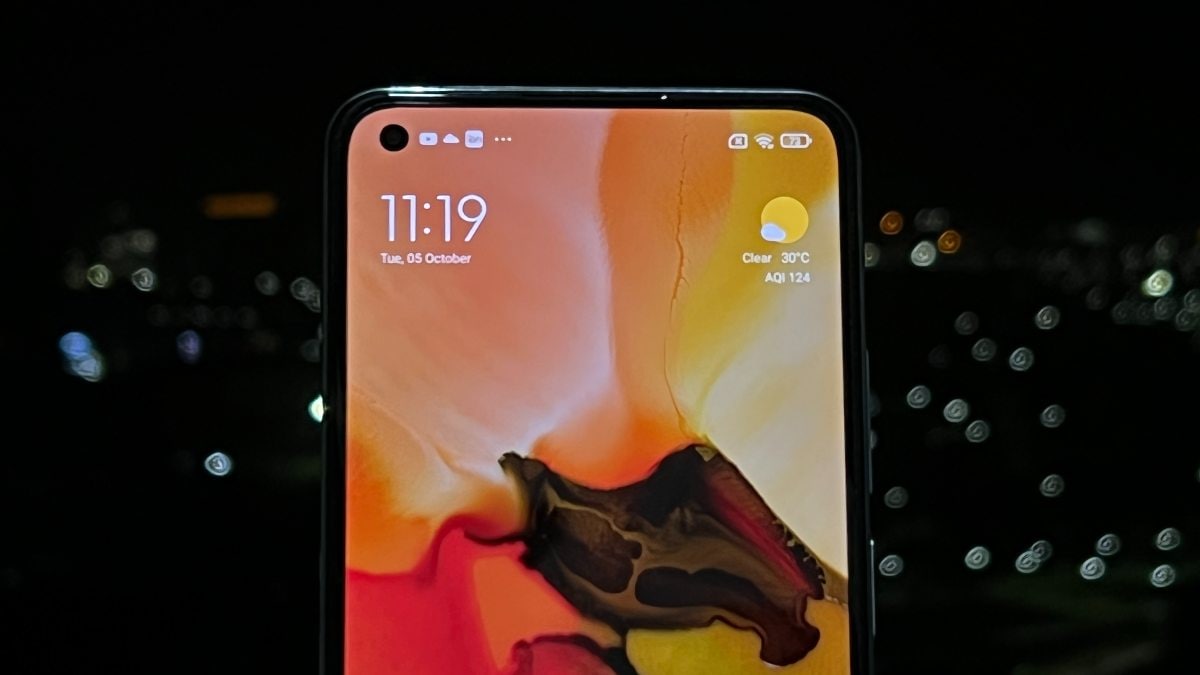 Despite the slim body, you get a stereo speaker setup and a USB-C port. There's no headphone jack but Xiaomi bundles a dongle in the box. A flexible plastic case and charger are also a part of the box.
Xiaomi 11 Lite NE 5G Display review
Xiaomi's bragging rights here comes from the support for Dolby Vision format for Netflix. Sadly, I couldn't get to witness that for the lack of a subscription, but the display quality in general is among the best in this class. You get that typical high contrast AMOLED look with eye-popping colours, and on the 6.5-inches of display, it makes for an enjoyable viewing. The slim bezels and the tiny camera cutout also help with the immersion.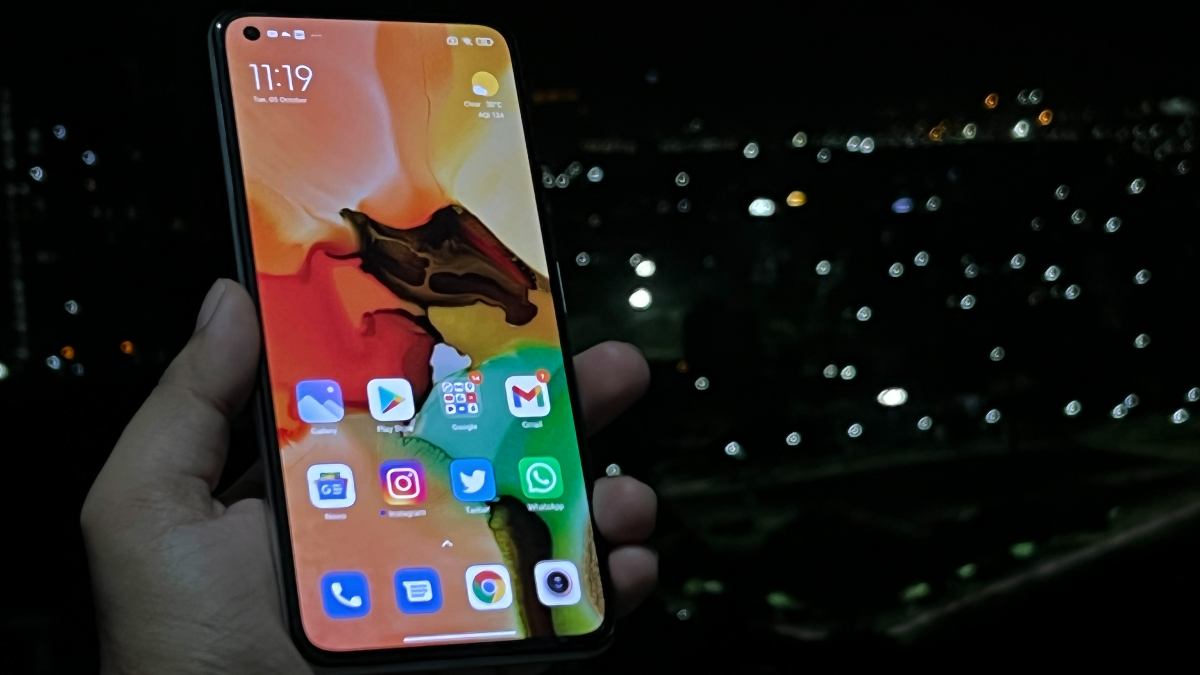 Similar to the 4G version, the Xiaomi 11 Lite NE 5G is restricted to a refresh rate of 90Hz. It looks fairly smooth but the competition offers a faster 120Hz display and that is perceivable. Despite the Gorilla Glass 5 protection, a plastic screen guard is pre-installed; a nice touch considering rival brands are reducing in-box stuff.
Xiaomi 11 Lite NE 5G Performance review
With the Snapdragon 778G chip at the helm, the Xiaomi 11 Lite NE is a fast phone by all means. Despite a highly skinned MIUI 12.5, the phone never ran out of breath even during the most demanding situations. Whether I browsed Instagram for hours or went through my emails while streaming music in the background, the phone was able to handle it all pleasantly. MIUI 12.5's performance boosts are noticeable in comparison to the older version; slick animations, eager app loads, holding apps fine in the memory – the optimisation is impressive.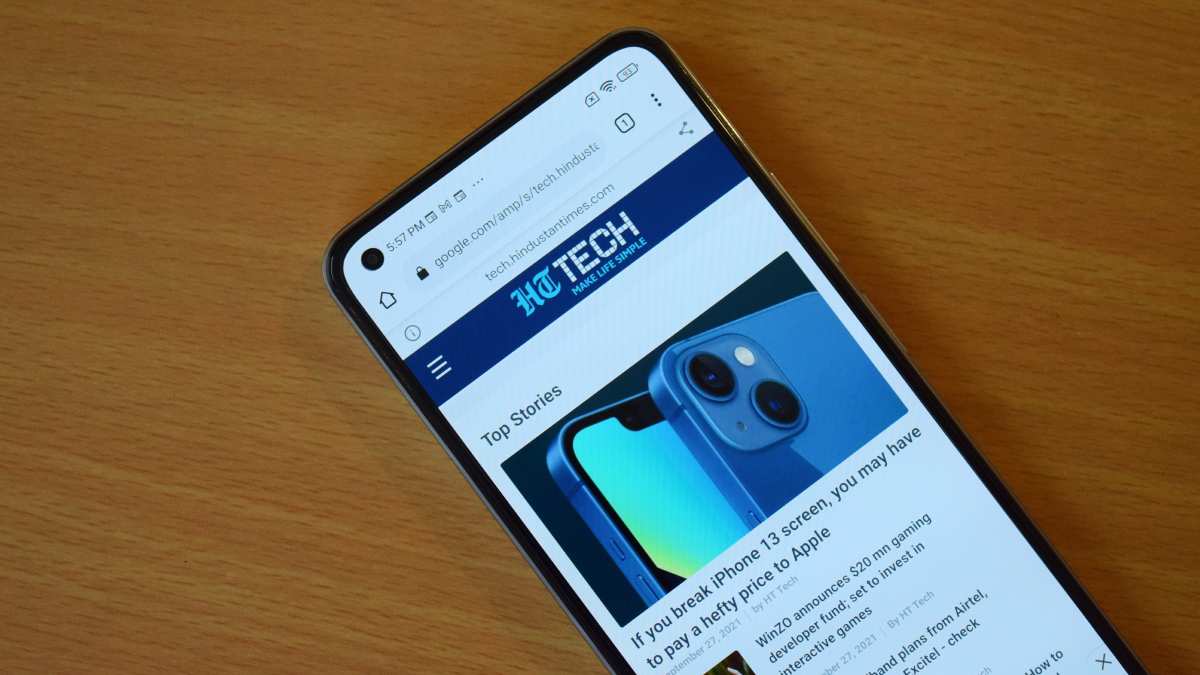 With none of those pesky third-party apps pre-installed that love to clog the notifications, MIUI on this phone delivers a premium experience. There are still hundreds of customisation options to play with, especially the tasteful fonts, themes, and icon packs. Having the GetApps store is a blessing for the times when Google's own Play store refuses to install or update apps. The Control Center makes accessing settings easier but I wish Xiaomi had simplified the notifications similar to the stock Android experience.
Xiaomi does not market this phone for gaming but even after logging a few hours of Call of Duty: Mobile on the weekend, the Xiaomi 11 Lite NE seems at home in High graphics with High frame rates. Unoptimised games like F1 Mobile Racing and Asphalt 9 Legends don't look great, but that's the issue with most Snapdragon 778G phones. The Mi 11X is unarguably a better phone for gaming but this Lite version is no slouch if you game casually.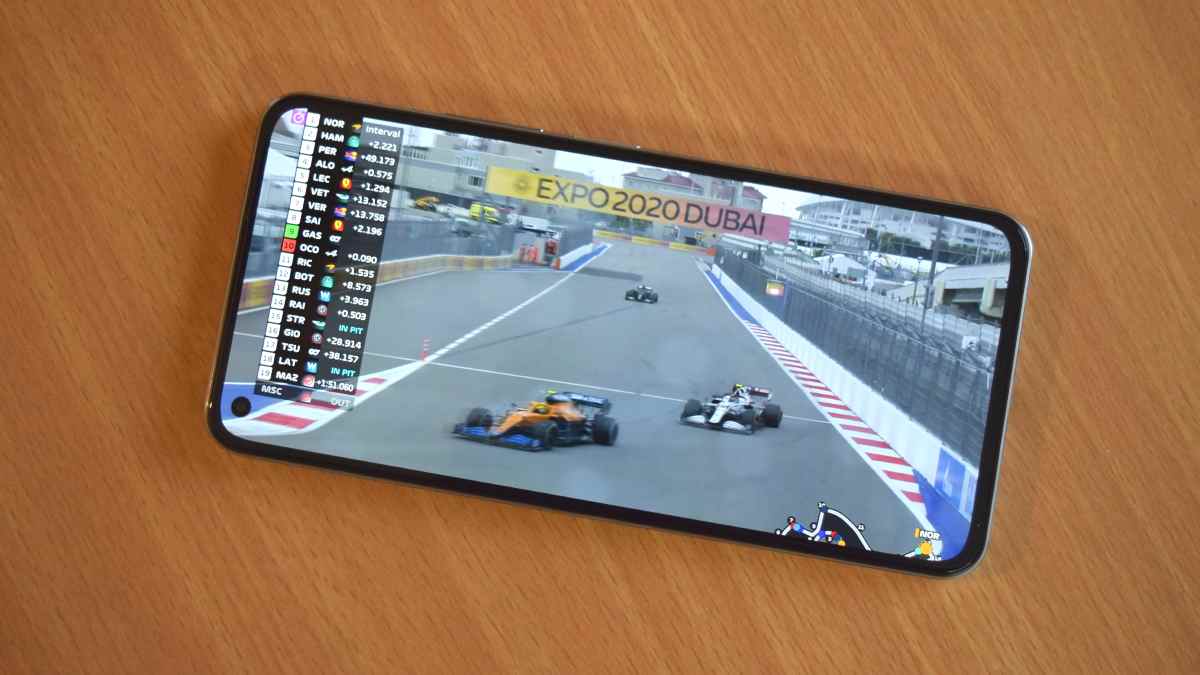 Also, with a promise of three Android OS upgrades and four years of security patches, the Xiaomi 11 Lite NE's appeal is only enhanced among long term users. No other phone in its class talks as confidently of such long support as Xiaomi is doing.
There are 12 5G bands supported here but at the moment, 4G LTE is all we could test. On Jio's network, the phone performed well in terms of connectivity strength. Call quality via the earpiece was good and while the loudspeaker volume was decent, I would have liked it to be louder.
Xiaomi 11 Lite NE 5G Camera review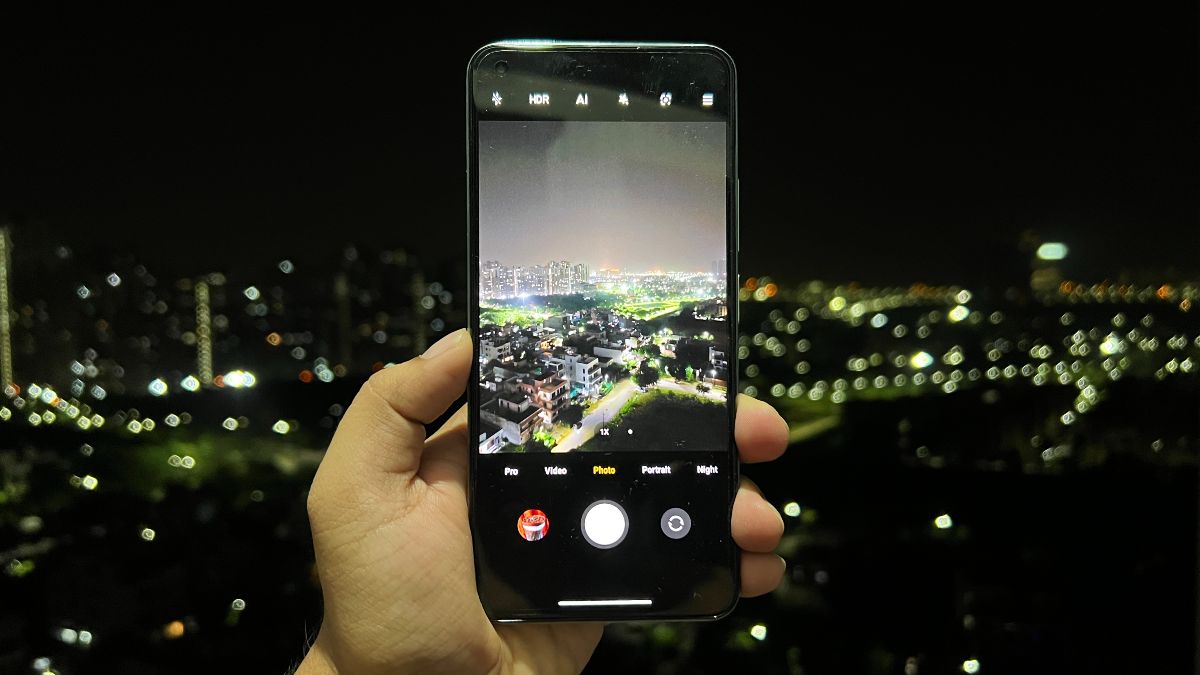 The camera setup remains unchanged from the Mi 11 Lite 4G; you get a 64-megapixel main camera, an 8-megapixel ultra-wide camera and Xiaomi's brilliantly tuned 5-megapixel macro camera. In daylight, photos by default have a higher saturation and contrast, with brightness turned up. There's ample details and a good amount of noise suppression. The shadows are suppressed at times but the overall output looks pleasant.
In low light, the camera isn't comfortable with colour, detail and exposure retention. Night mode is your only respite to get some sharpness back as well as more light. For a phone of this price, it performs well in tricky conditions. The ultra-wide camera has a slightly different colour science that tends to saturate colours further and drop the exposures. However, as long as you are giving it enough light, it performs well.
What impresses the most is the macro camera, which is in a class of its own. The details it captures are astonishing and with a decent dynamic range, it is fun to shoot macro and.
The 20-megapixel front camera is good enough for most occasions. With all beauty modes turned off, it gets sharp pictures with ample facial details and textures. The dynamic range is limited, however, and photos have that slight washed-out colour treatment. The Portrait mode has brilliant subject separation, although it smoothens the skin by a lot. Again, for what this phone costs, this is good by all means.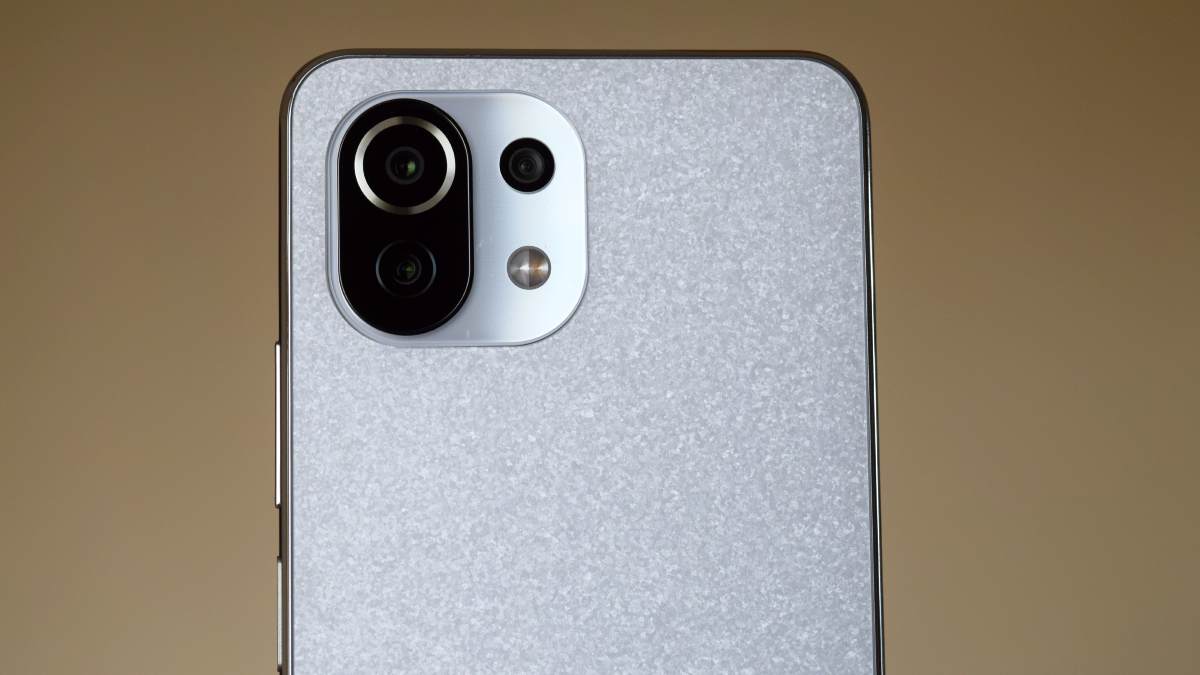 Video performance isn't that different, with Xiaomi's signature high contrast and saturate colours pumping up the overall look. You only get up to 4K at 30 fps of recording but the overall video performance is good enough. Xiaomi bakes special modes like Vlog mode, short Video, Movie effects and more to play around with, and some of them are genuinely fun to use. Try the long exposure and Parallel world modes in good lighting.
Xiaomi 11 Lite NE 5G Battery review
The 4250mAh battery seems inadequate on paper but don't be fooled. The power efficient Snapdragon 778G and MIUI 12.5 take good care of the battery throughout the day. In my moderate usage pattern, the Xiaomi 11 Lite NE usually ended the day with 25-30 percent spare.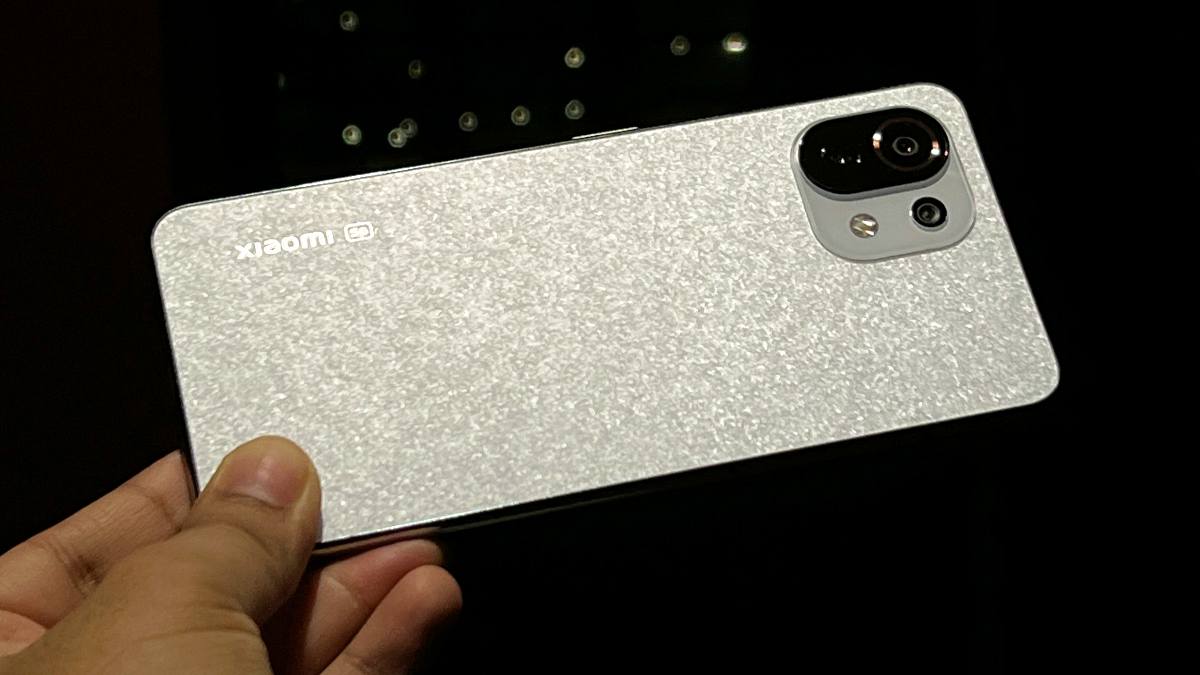 Hence, even if you watch YouTube or web shows for up to 2 hours on an average, text on WhatsApp, browse social media, and occasional camera usage, this is easily an all-day phone.
Moreover, with the 33W charger, the phone was usually ready within an hour to carry on. Not the fastest charging speeds I have seen in this segment but it does not concern (certainly better than the 15W charger Samsung bundles as standard).
Verdict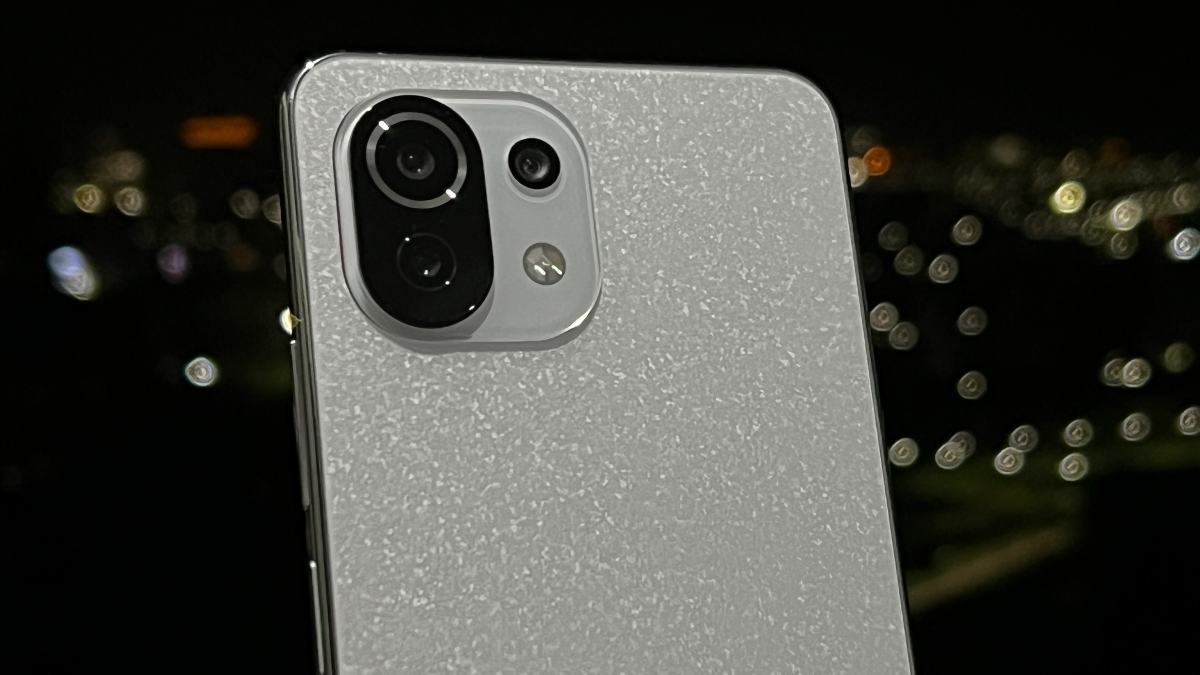 The Xiaomi 11 Lite NE 5G has to compete with some feature-rich alternatives in its category. The Samsung Galaxy M52 5G, iQOO Z5, Motorola Edge 20 and Realme GT Master Edition are all great phones in their own might, with eyebrow-raising features at more tempting prices. Unlike old times, Xiaomi does not have a price advantage here and hence, solely relies on its product to do the talking.
Since price isn't the key selling point anymore, the Xiaomi 11 Lite NE earns recommendation solely on its ability to deliver a solid overall experience. The lightweight and slim design plays a large role in considering it, along with one of the nicest tuned camera systems in this segment. Performance is on par with the competition and an all-day battery only adds to the pros. This is highly "un-Xiaomi-like" for a change and while that may pose risk for its business, as a critic and tech enthusiast, I applaud Xiaomi.
Should you buy it? I insist on trying it out at the nearest Xiaomi store. The Xiaomi 11 Lite NE is built for people who simply want a nice and fine smartphone experience; one that is a joy to use, not solely a brag-worthy spec sheet. There's nothing better than this for us to recommend, unless you buy into the same old idea of "bigger/more is better."