A TV is no longer an entertainment option, it is now a digital solution: Avneet Singh Marwah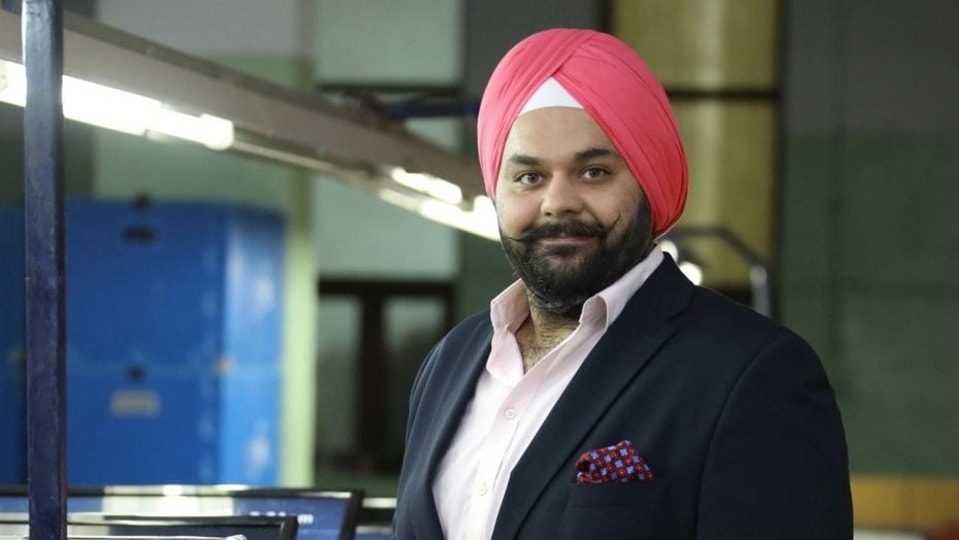 HT Tech chatted with Avneet Singh Marwah, CEO of SPPL, to learn about how the smart TV industry has been affected by the second wave of Covid and what lies next.
Compared with what we witnessed last year, the second wave of Covid-19 in India was devastating, to say the least. People were either struggling to cope with the virus themselves or were running from pillar to post trying to arrange for tests, medicines, oxygen, hospital beds… the list is seemingly endless and terrifying. And this also impacted most industries with TVs being one of them. While people were buying more TVs over the first wave, the demand fell over the second wave for obvious reasons. To understand the situation better, we spoke to Avneet Singh Marwah, CEO of SPPL, and here are some excerpts from our chat:
How have TV viewership trends evolved over the second wave of Covid-19?
Though the second wave of the coronavirus kept people at home, it did not translate into big viewership numbers for TV this time. Unlike the first wave, when the total number of viewers tuning into TV increased by 62 million, the total number of minutes viewed breached the 1 trillion mark, the second wave of the Covid-19 pandemic, which proved more severe and devastating played a significantly impacting role on people's mental well-being too. Most of them not choosing to spend dedicated hours on TV unlike what they did during the first wave. This was also because by now people have made way with their work/study from home with only short routine breaks, leaving very less leisure time on hand. People also spent a lot of time visiting hospitals, tending to loved ones, sourcing for oxygen cylinders, arranging plasma, making calls to arrange ICU beds for family or loved ones. People were in general reeling under the impact of the second wave. This plunged viewership numbers to record low, of both the IPL and the Academy Awards - two of the most anticipated TV events, are a witness to the same.
How did the market perform over the second wave as compared to last year?
Demand after the second wave of Covid-19 initially witnessed a lot of contraction, due to lesser spending and low consumer sentiments. Loss of employment, loved ones, untoward expenses on healthcare/medical emergencies, and rise in prices of fuel and overall inflation, lead to a detrimental impact on demand for discretionary spending. The market is surely getting back on track now and there is a renewed sentiment for demand in the market. With travel opening, consumers have regained the lost confidence and hope and we are certain that with the onset of coming festive season, things will only get better. With recovery momentum also high and a rapid pace on vaccination, which is helping bridge quick healthcare infrastructure gaps across urban and rural areas, are all indicators of a sustainable and more durable recovery ahead.
Is the Indian manufacturing sector getting any benefits now that Chinese products are seeing a decline in the Indian market?
During the first wave of Covid-19 last year, we saw the demand shift towards Indian manufacturing products especially since many top industry leaders started to believe in Atmanirbhar Bharat Abhiyaan. The impact from the second wave has been more severe than the first due to which we see the passion for manufacturing in India coming back. Many raw materials and manufacturing companies are trying to come to India for assembling and for that value addition in India. The whole ecosystem of manufacturing will take at least 5-7 years since there is no semiconductor manufacturing and panel manufacturing here yet.
Have Indian consumers become more cost-conscious? Is there a decline in people choosing TVs with larger screens?
The Indian consumer has always been discreet and price-sensitive. We at Thomson, are committed to bringing 'Friendly Technology' at affordable prices, it has been our concerted efforts to always pass the maximum benefit to the consumer. We are witnessing a consistent rise in the demand for our bigger screens TVs, rising competition due to smartphone brands having joined the smart TV segment has led to even more choices for consumers, across the price range. Also due to the WFH option, the consumer is looking at TV as not only a form of entertainment, but a digital solution to other needs like video conferencing, zoom or meet calls, etc. With people spending more time at home, there is also a growing need for home improvement and consumers are looking at newer ways of upgrading with home automation or the latest technology gadgets.
What are your predictions for the festive season this year and what are Thomson's expectations?
Amidst growing concerns and warnings by ICMR for the third wave of COVID which is expected to hit India around August-end, suppliers and manufacturers are gearing up to keep their backend sorted by a stronger supply chain. E-commerce firms like ours are working closely with our online delivery and platform partners to keep stocks. Many people are still hesitating to go and shop in offline stores, therefore online sales grew significantly. Consumers wait till Diwali to shop to avail the best offers and this festive one of the best deals will be on offer, therefore, we feel this festive season will be good and on top of it we are prepared for the third wave, if that will come, things would be a lot different this time around.