Amazon Alexa can now respond with follow-up questions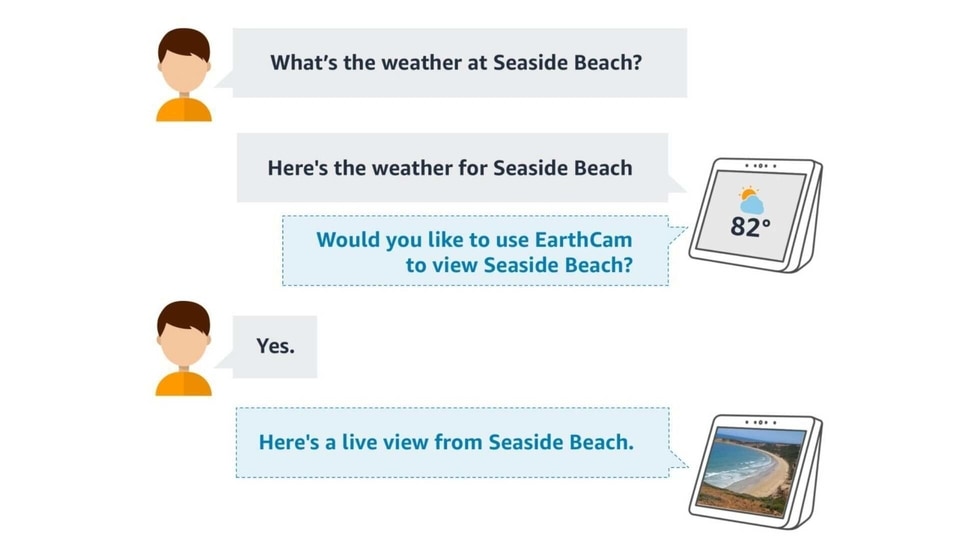 Amazon Alexa's new skill lets the voice assistant suggest actions with follow-up questions.
Amazon Alexa will now start replying to your queries with follow-up questions suggesting related actions that you may want to take up. Alexa will infer the user's latent goals that are suggestive from the user request but not directly expressed.
Amazon has already made this Alexa capability available for users in the US. It's currently available only in English. With the new capability, Alexa will respond with questions. For example, if you ask "How long does it take to steep tea?", Alexa can respond "Five minutes is a good place to start", and add a question to it like, "Would you like me to set a timer for five minutes?"
"Transitions like this appear simple, but under the hood a number of sophisticated algorithms are running to detect latent goals, formulate them into actions that frequently span different skills, and surface them to customers in a way that doesn't feel disruptive," Amazon explained in a blog post.
Alexa's detection for latent goals doesn't work with all queries. Amazon said it uses a deep-learning-based trigger model to understand the dialogue text and suggest skills for the latent goal. It's more of a study on the user's past relationship with Alexa skills.
"For instance, the model may have discovered that customers who ask how long tea should steep frequently follow up by asking Alexa to set a timer for that amount of time," Amazon added.
Alexa will continue learning user behaviour and further improve its predictions. It will also monitor if the skills suggested are actually helping or not, and the underperforming experiences will be removed.