Apple WWDC 2020: The 14 important things that were announced
Apple's WWDC 2020 was all about big software changes that's coming to Apple devices through iOS 14, iPadOS 14, WatchOS 7, the Big Sur and more. Find out the 14 most important things for the keynote.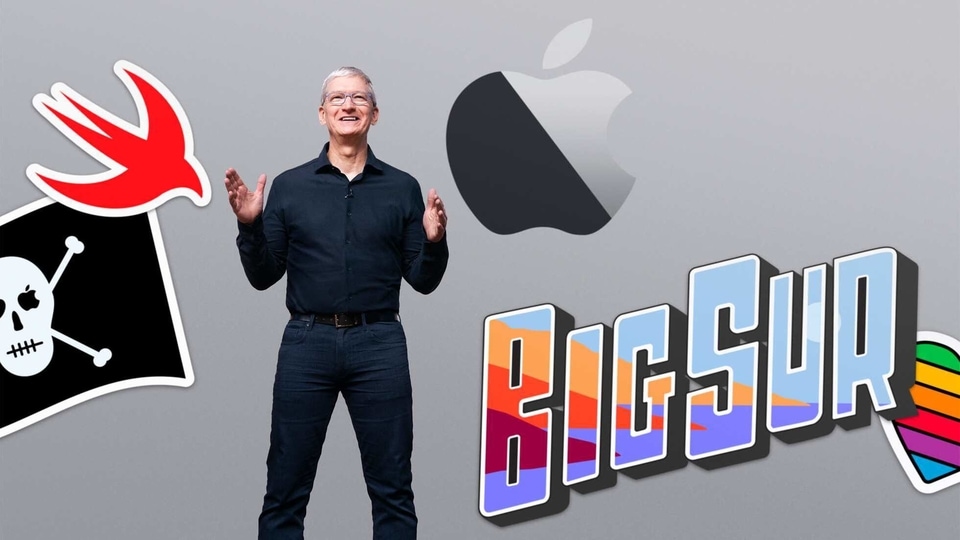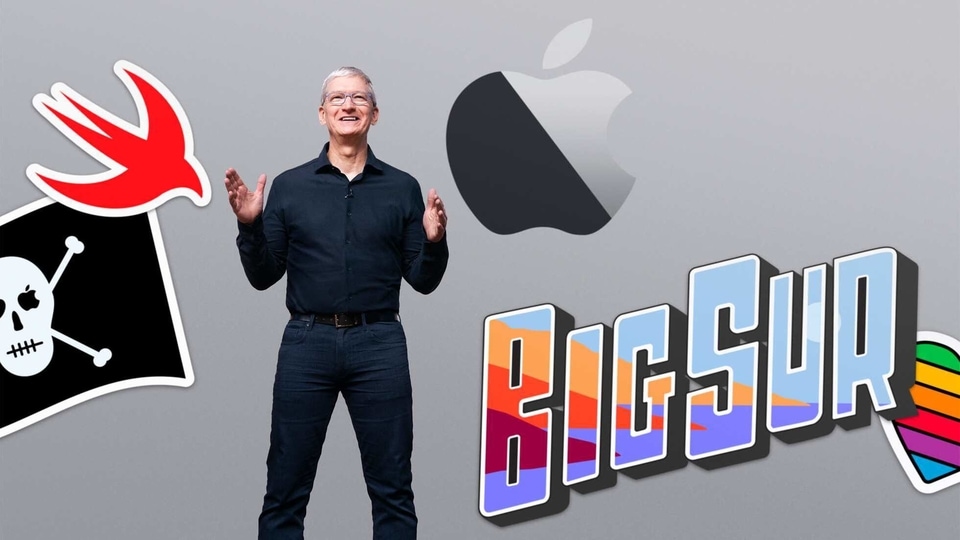 Apple's keynote address led by CEO Tim Cook kicked off the first ever virtual Worldwide Developers Conference (WWDC 2020). The announcements covered a whole bunch of software updates that are coming to the iPhone, iPad, Mac, Apple Watch, Apple TV etc and also an announcement about that break-up with Intel. We've rounded it all up for you.
Worldwide Developers Conference 2020 (WWDC 2020) is Apple's first ever virtual event that is being streamed exclusively online without a single in-person event. Desperate times, innovative measures, right? Nonetheless, CEO Tim Cook led us through an exceedingly seamless keynote that covered some big announcements on the software front, and one hardware one, that are coming to Apple's operating systems (OS) across devices.
Also read:
Looking for a smartphone? To check mobile finder click here.
We stayed up, and live blogged, so as you don't have to, and here is a round up of all the most important things that were announced today:
What's up iOS 14?
Well. We didn't get the name change, as we were expecting. But we did get a look into the iOS 14 that's coming to iPhones later this year. The most important update in the new OS are widgets that you can place on the home screen. It makes the iPhone look a lot like the way Apple Watch apps do on the wearable.
Apple is bringing in new widgets that come in different shapes, and sizes, and are more data rich than they previously were. You can customise them as you need and add more from the widget gallery.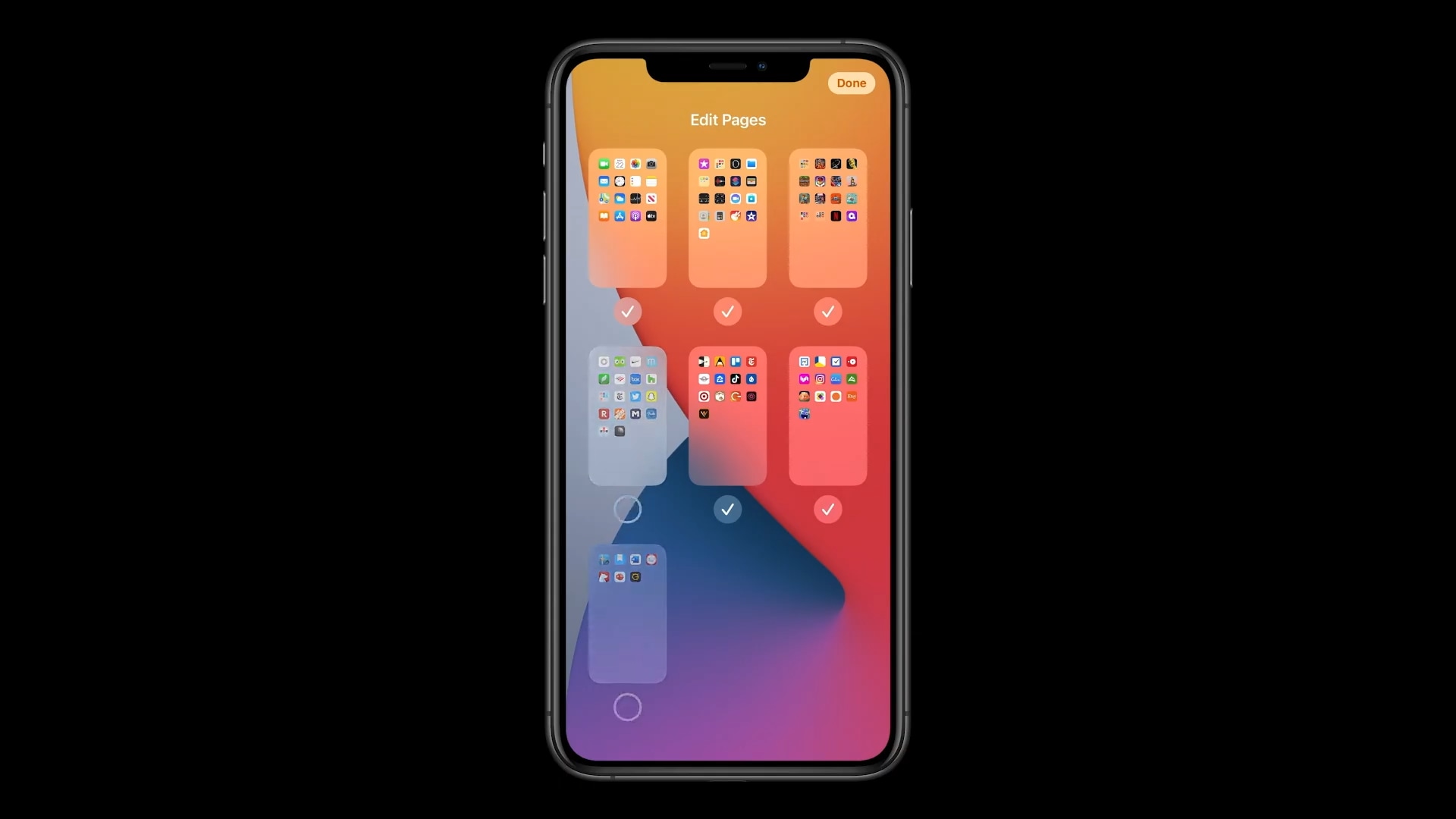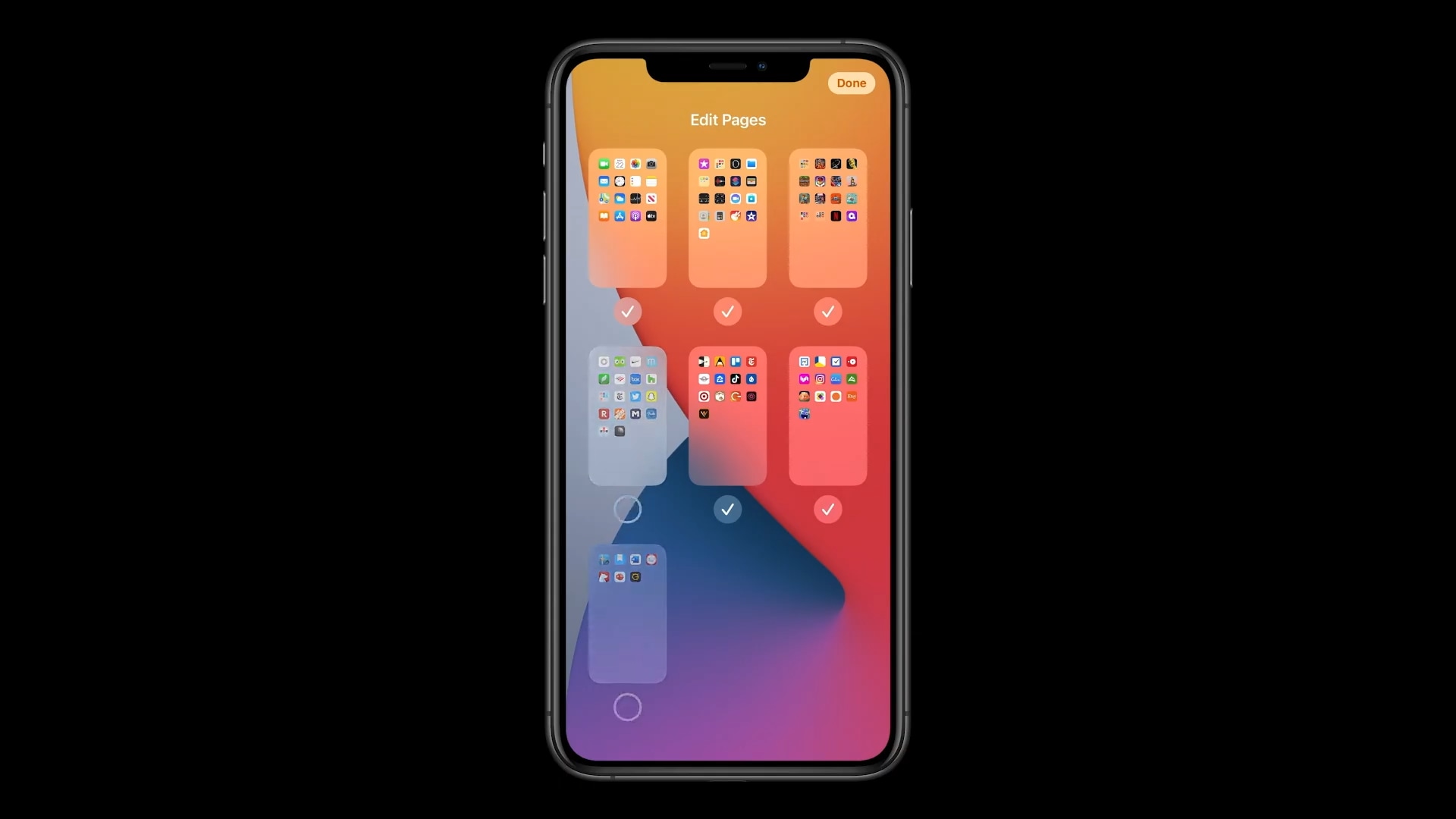 Apple is adding an App Library to the iOS 14. It's a feature that will automatically organise all your apps based on categories like - Arcade, Fitness etc. Personally we think this is awesome and does away with multiple pages as most of us currently have. I mean think about it, do you even know what apps are on the last page on screen?
iOS 14 also brings on the picture-in-picture (PiP) feature. So if you swipe away a video you were watching on the full screen, it will become a floating window on the home screen. This allows you to move the floating window around and resize it as needed. While PiP is not exactly unique to Apple, iOS 14 will let you minimise it to a small button on the side of the screen if you need the whole screen real estate for something at that moment.
More Memoji customisations
Apple already had a trillion variations for you to customise your Memojis and with iOS 14 it just gave you more options. The new software update will come with options like age, face masks and emotions like fist bumps and blushing. In comparison to other updates, this is not a biggie, but it will matter to those who love their Memojis.
Apple Maps to get a dedicated map view for EV users and cyclists
iOS 14 is going to get an update to the Apple Maps that includes new navigation for cyclists and one that will tell EV drivers know where the car chargers are on their travel route. The route for cyclists will include elevation notifications and also let you know when there are stairs on your path.
For now the map for cyclists is coming to New York, Los Angeles, San Francisco, Beijing and Shanghai for now and more cities will be included once iOS 14 rolls out.
Apple doesn't like regular car keys, evidently
With iOS 14 (and also iOS 13) Apple is giving you a new way to unlock and start your car. Unfortunately, for now, the car key is just going to work on the BMW 5-series. However, this is how it's going to work -
You can register a key in your Apple Wallet and once you are in your supported car you can unlock it via NFC. You can unlock the car and start the engine once the phone is on the pad. The keys are also stored on your device, so it can be shared with someone else if you want or deleted off the cloud.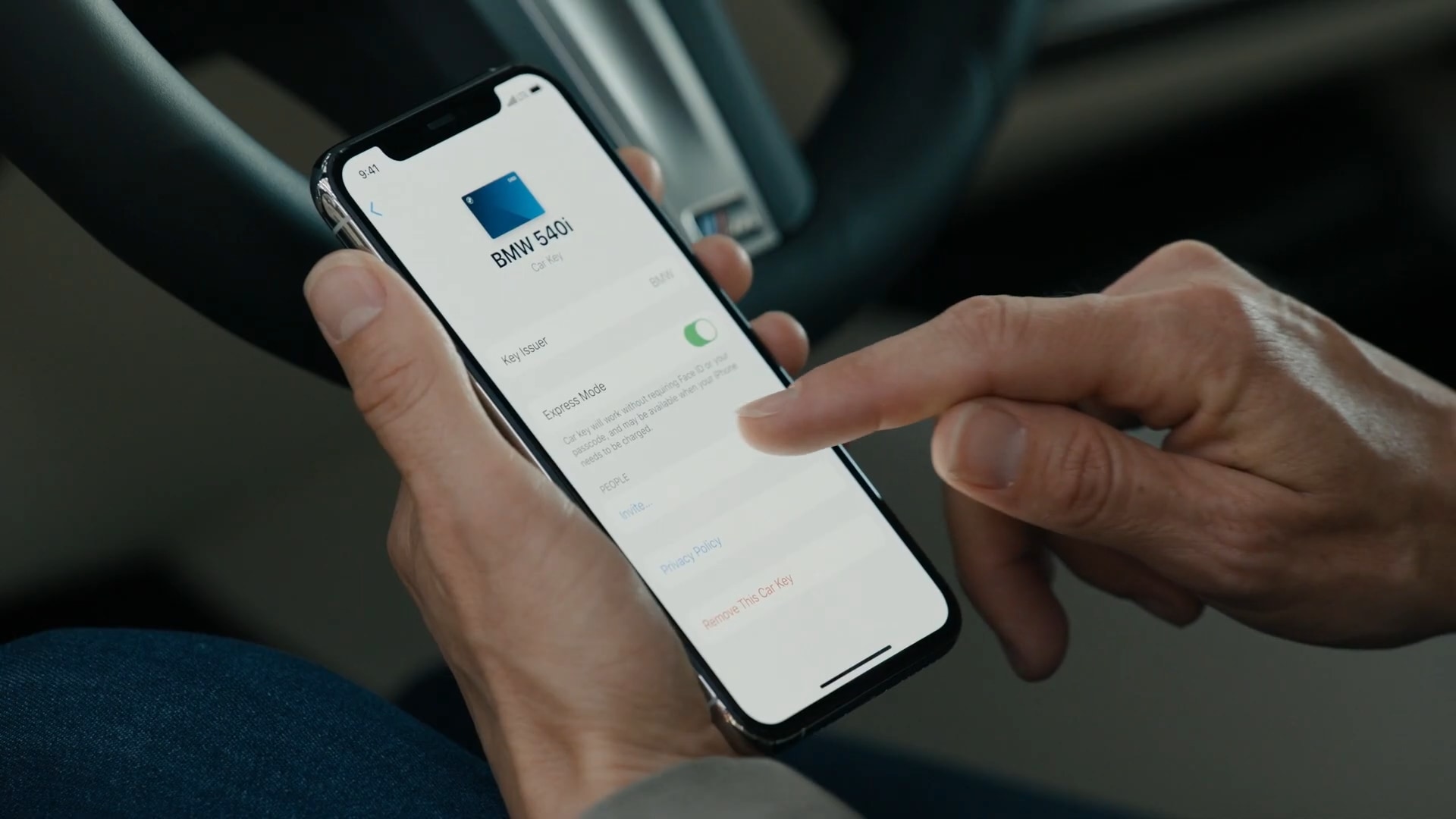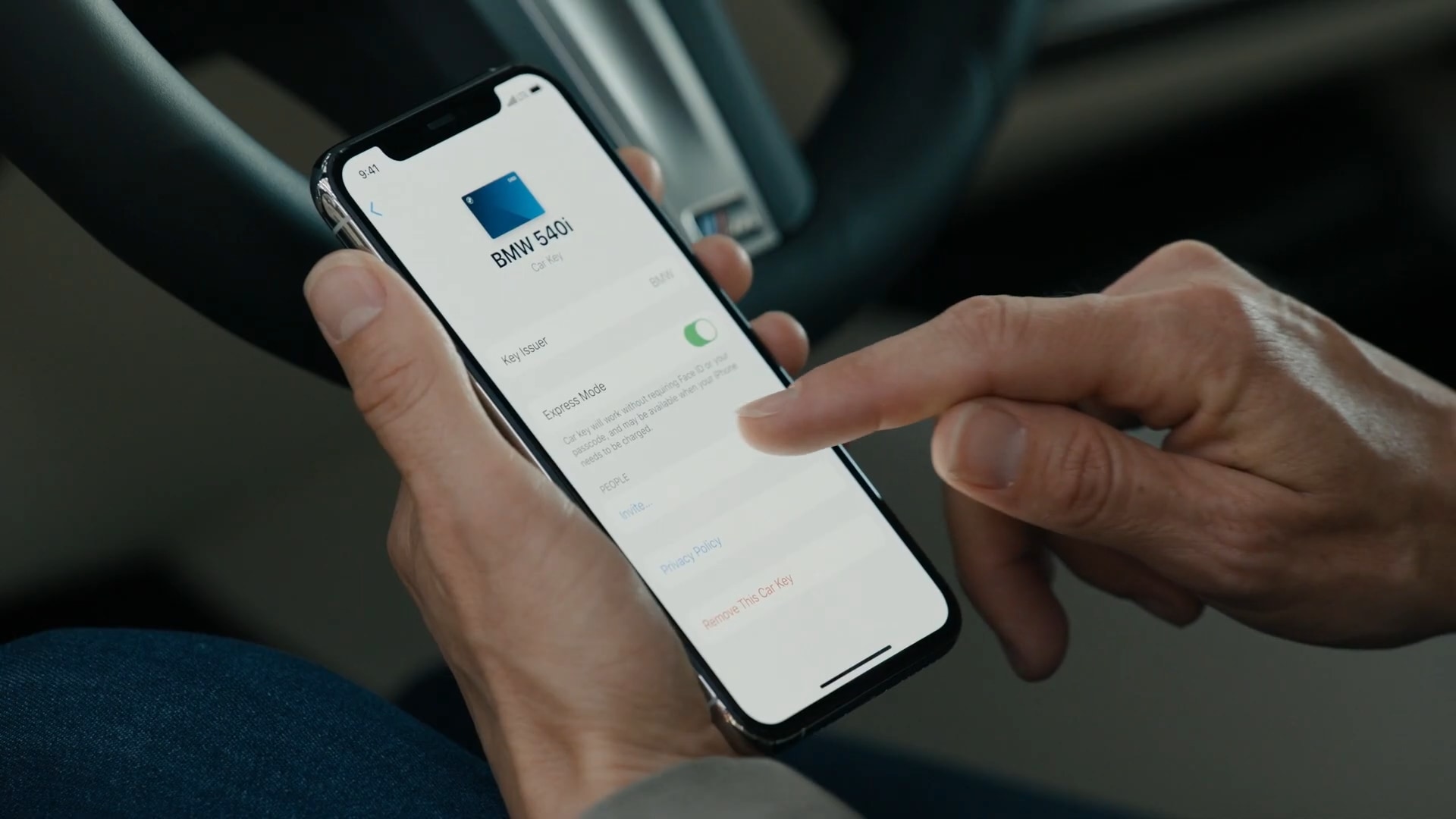 You can create driving profiles for other users and set user-specific permissions for them like for teenagers or an all-access pass for your partner or a trusted family member.
App Clips - What are they?
iOS 14 is going to bring in App Clips that are a version of the Instant Apps on Android. The basic idea is that you don't have to download the full app to gain access to it and you also will be able to make purchases through Apple Pay. This is a good feature for anyone who does not want to download apps that you might just use a couple of times.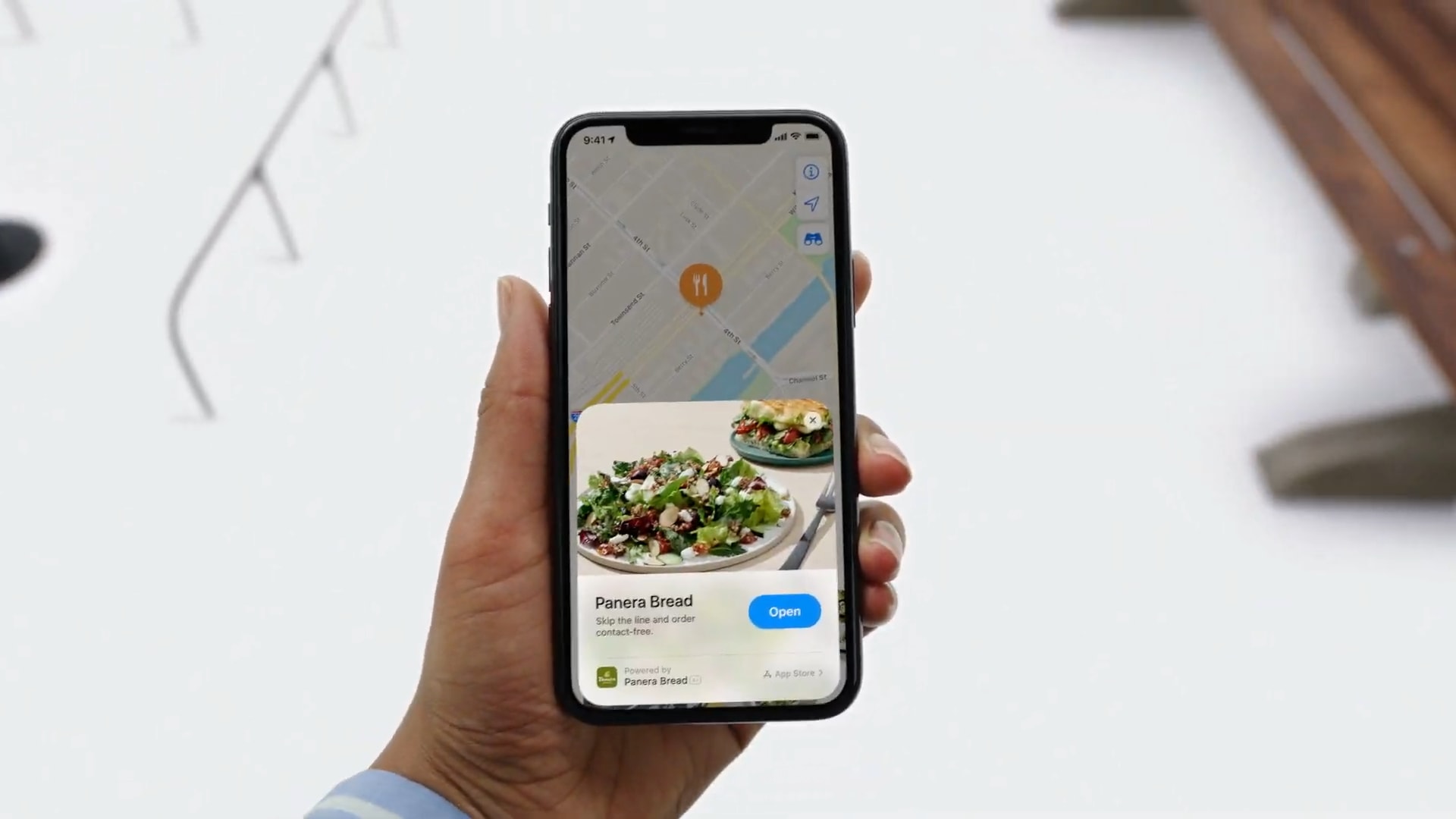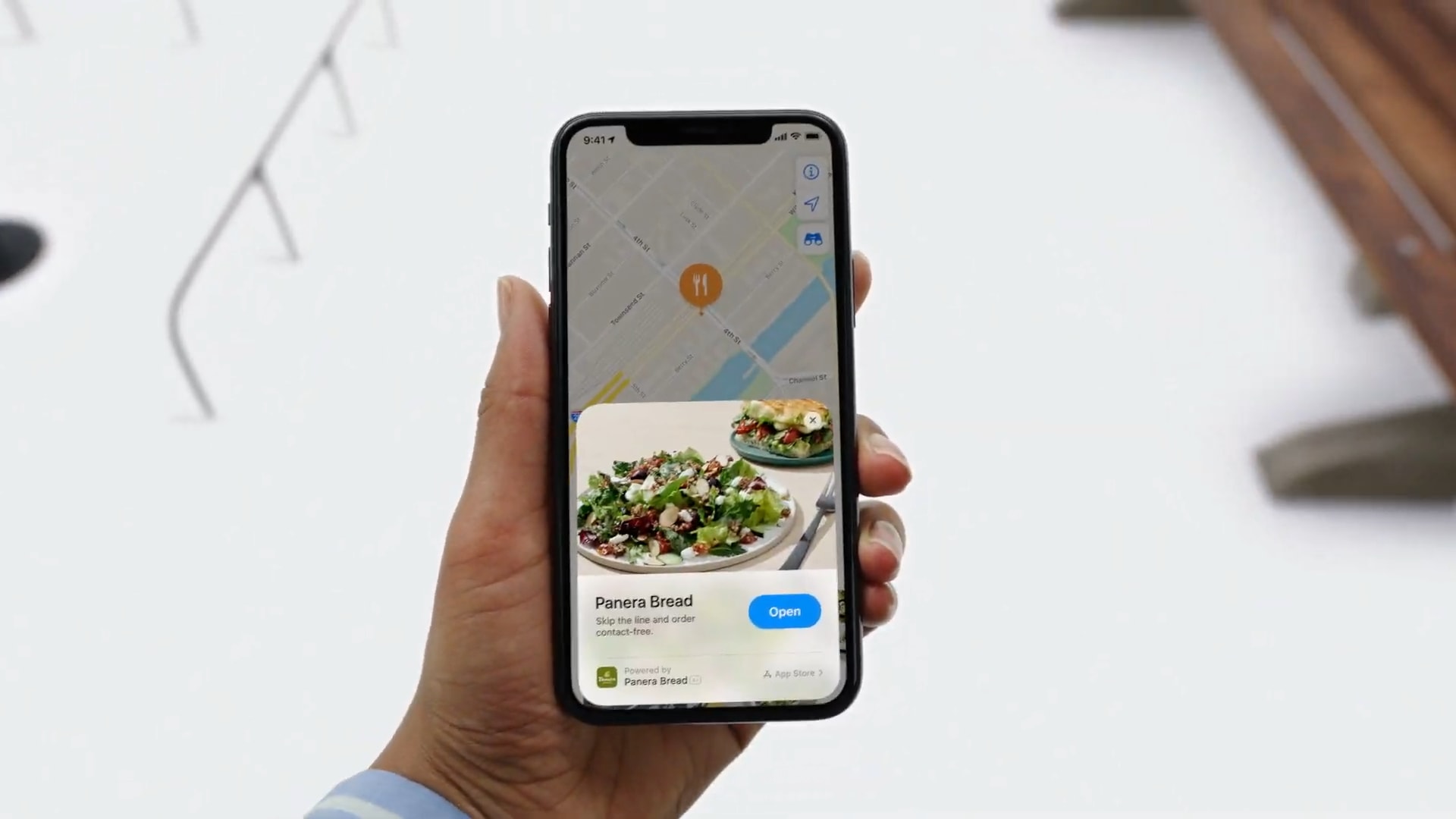 What's new in iPad OS 14?
iPad OS 14 is also going to get new widgets but it isn't clear if those can be brought to the home screen like you can on the iPhone.
There is also going to be a new sidebar making it easier to navigate apps. Apple showed off how it's going to work with Apple Music and a few other apps and if you are using the iPad as replacement for your laptop, this feature will make it much easier to do more without having to touch the screen.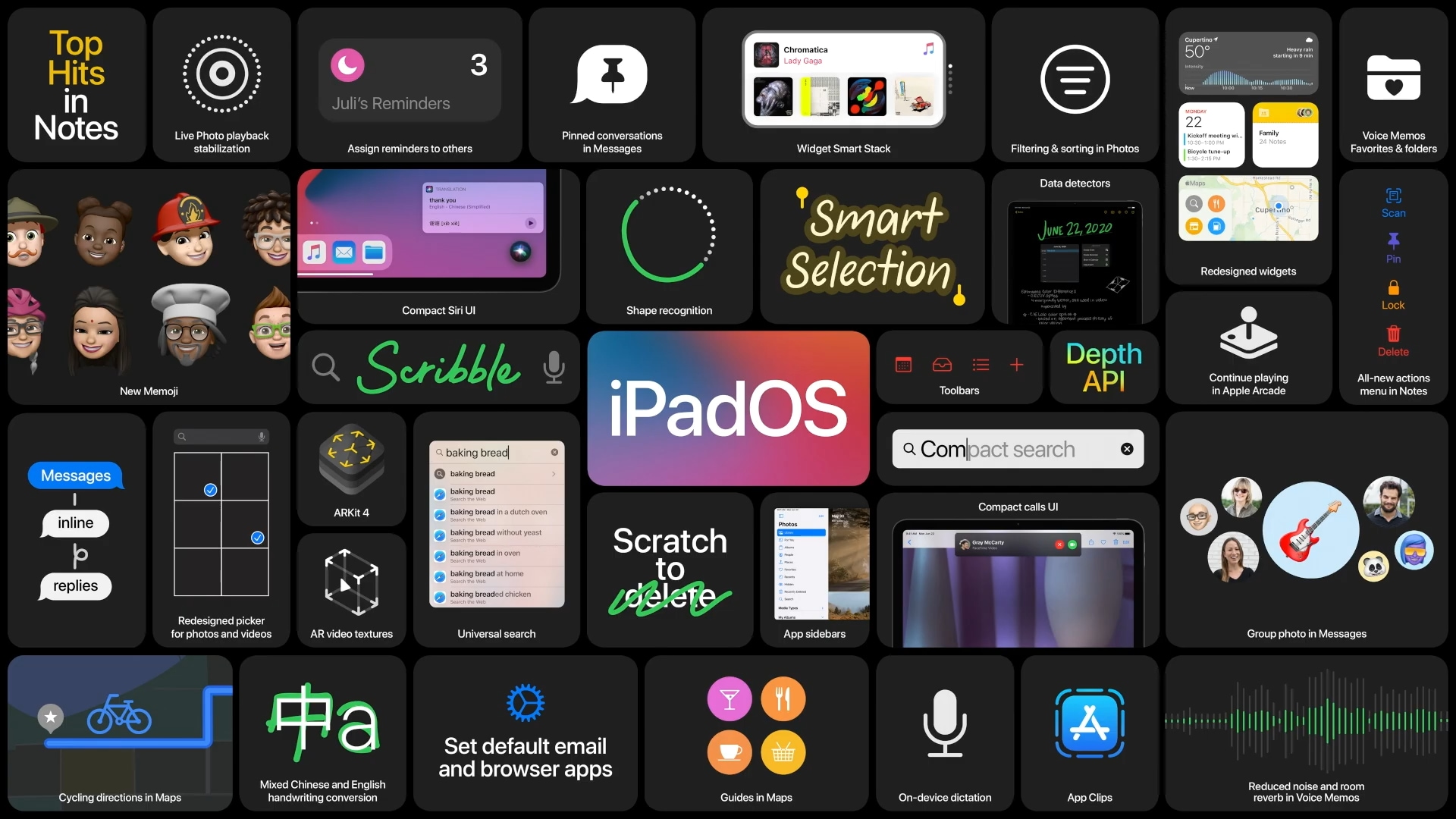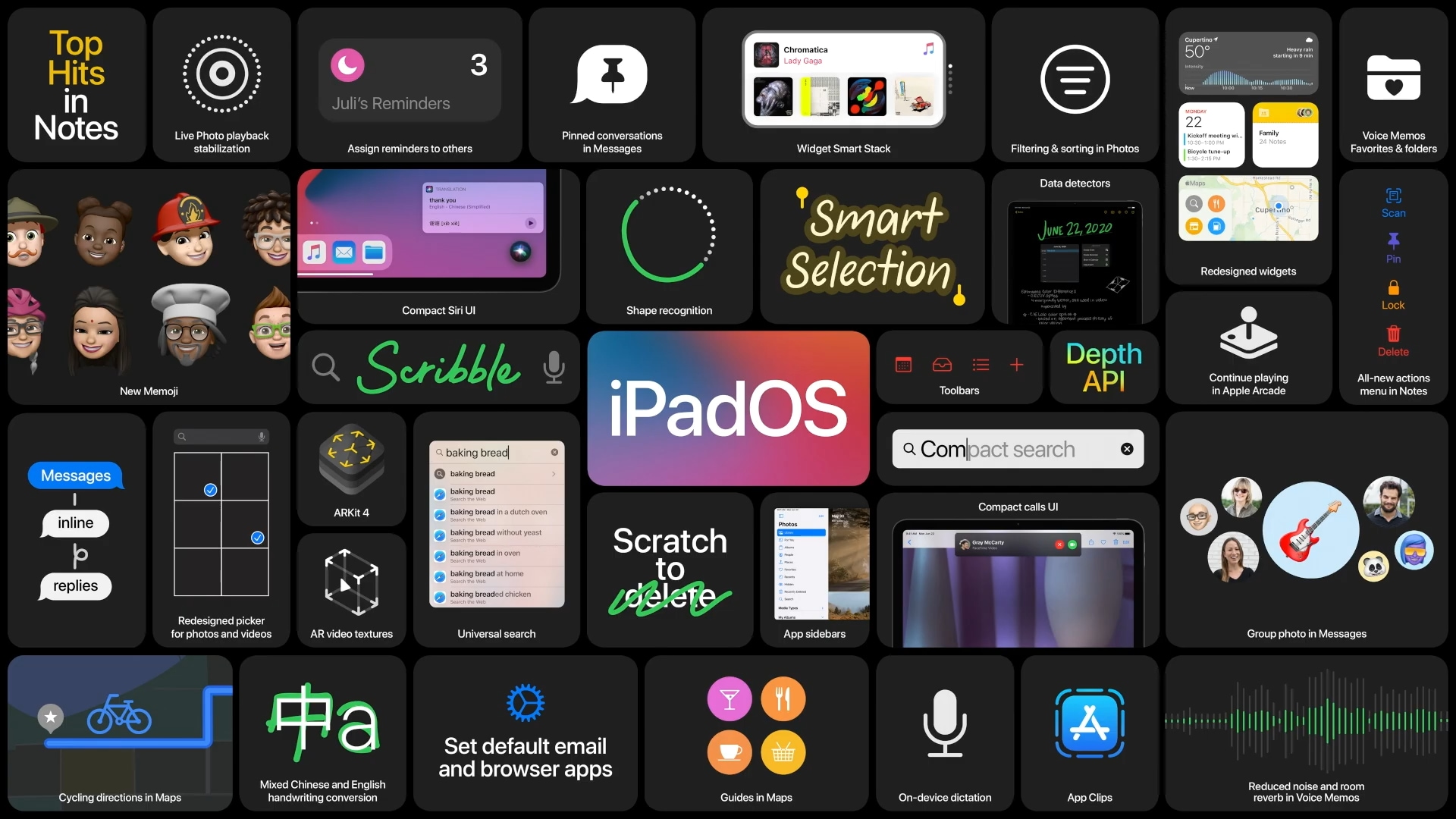 Apple has also redesigned the search engine on the iPad and with the iPad OS 14 it will look exactly like the Spotlight on macOS. It's easier to search the web and launch apps easier. Apple is also updating how calls, of any form, show up on the iPad. It will no longer take up the full screen and will show up as a compact notification on top of the screen. This feature is coming to the iPhone as well.
Writing with the Apple Pencil to get better
Apple is bringing in a new feature called Scribble that will let you write in any text field with the Apple Pencil. Whatever you write can automatically be converted to text.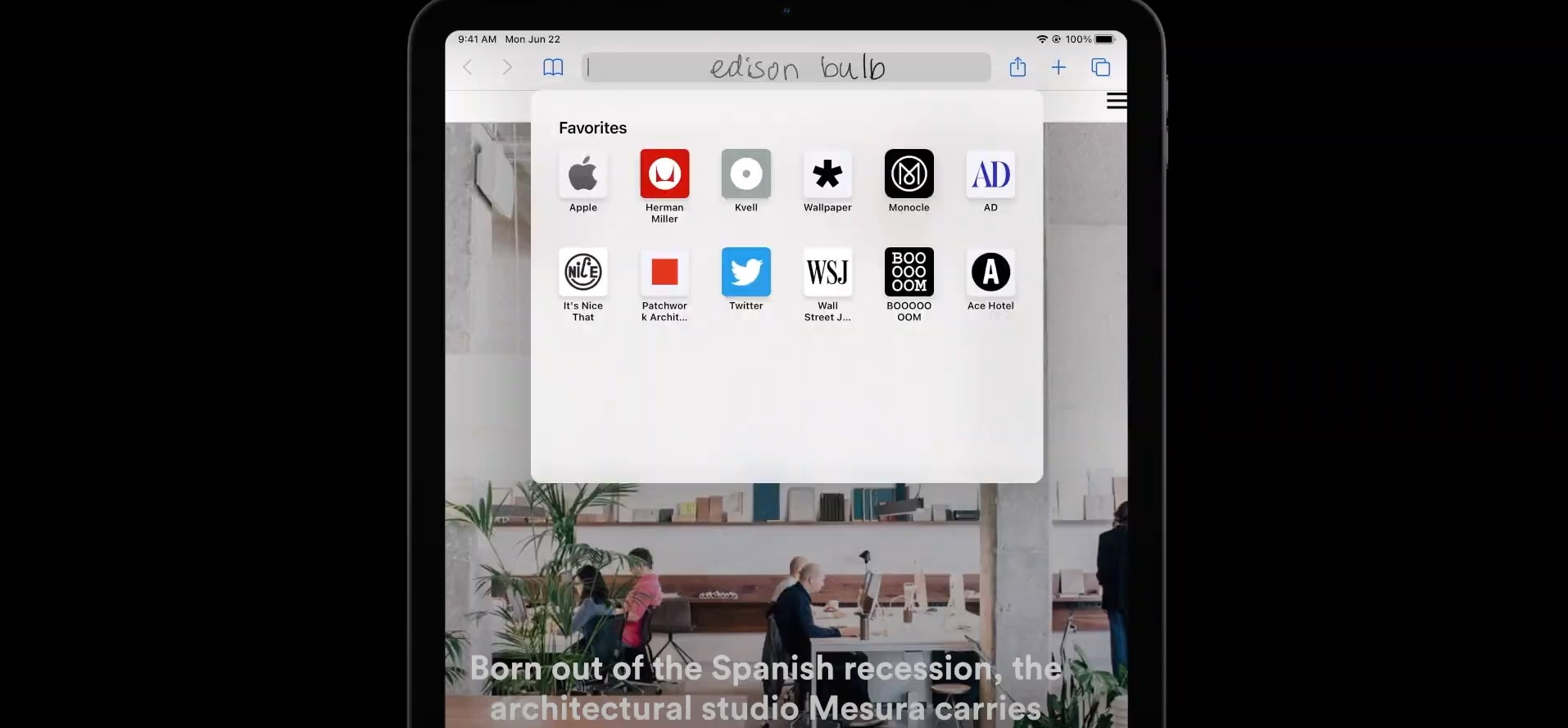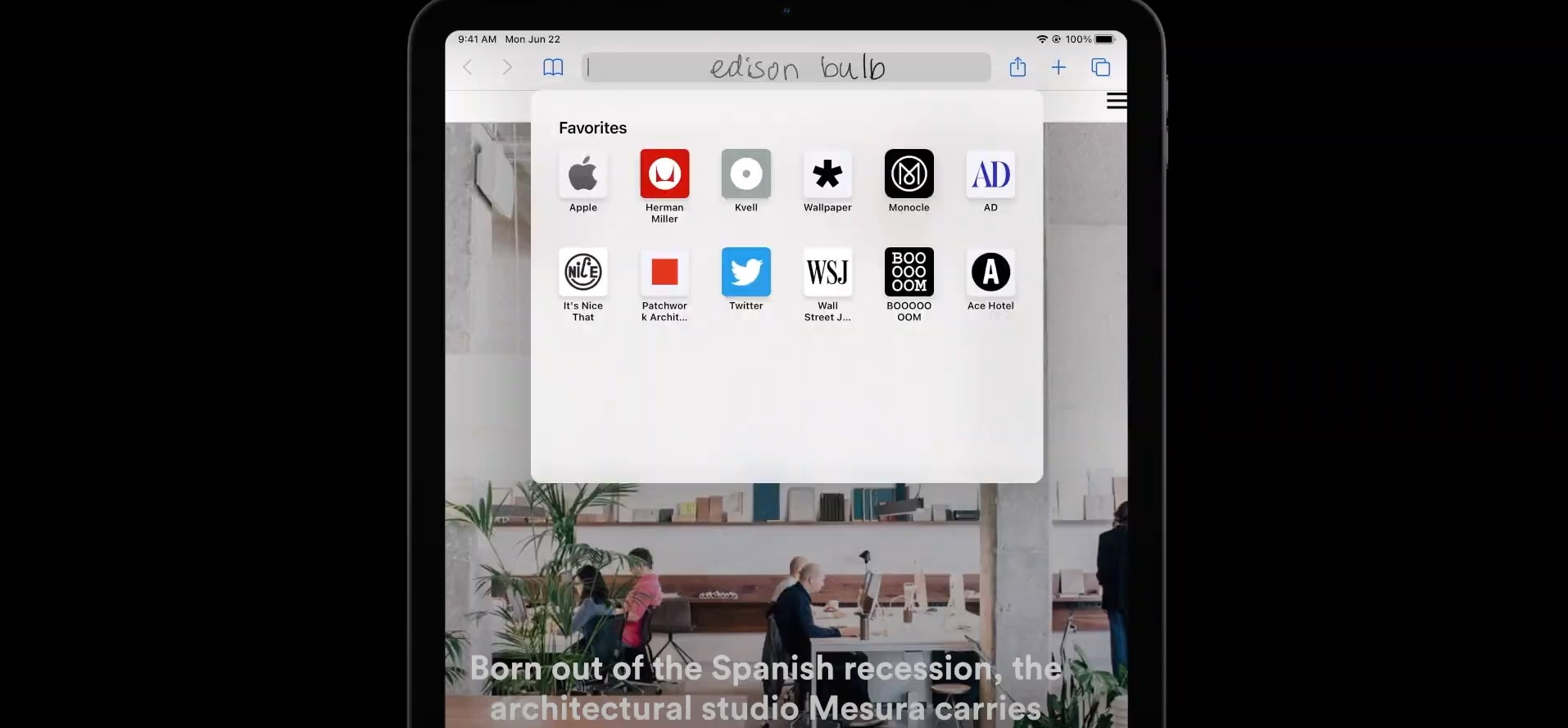 This new feature on the iPad OS also makes it easier to detect what you are writing and direct you to the right app when tapped on. The Scribble feature can also detect handwriting in multiple languages and change it to text on the iPad.
AirPods to become cooler
AirPods, post the new update, will be able to detect which device you are on and connect automatically to play the audio from there. You will no longer have to manually select a device.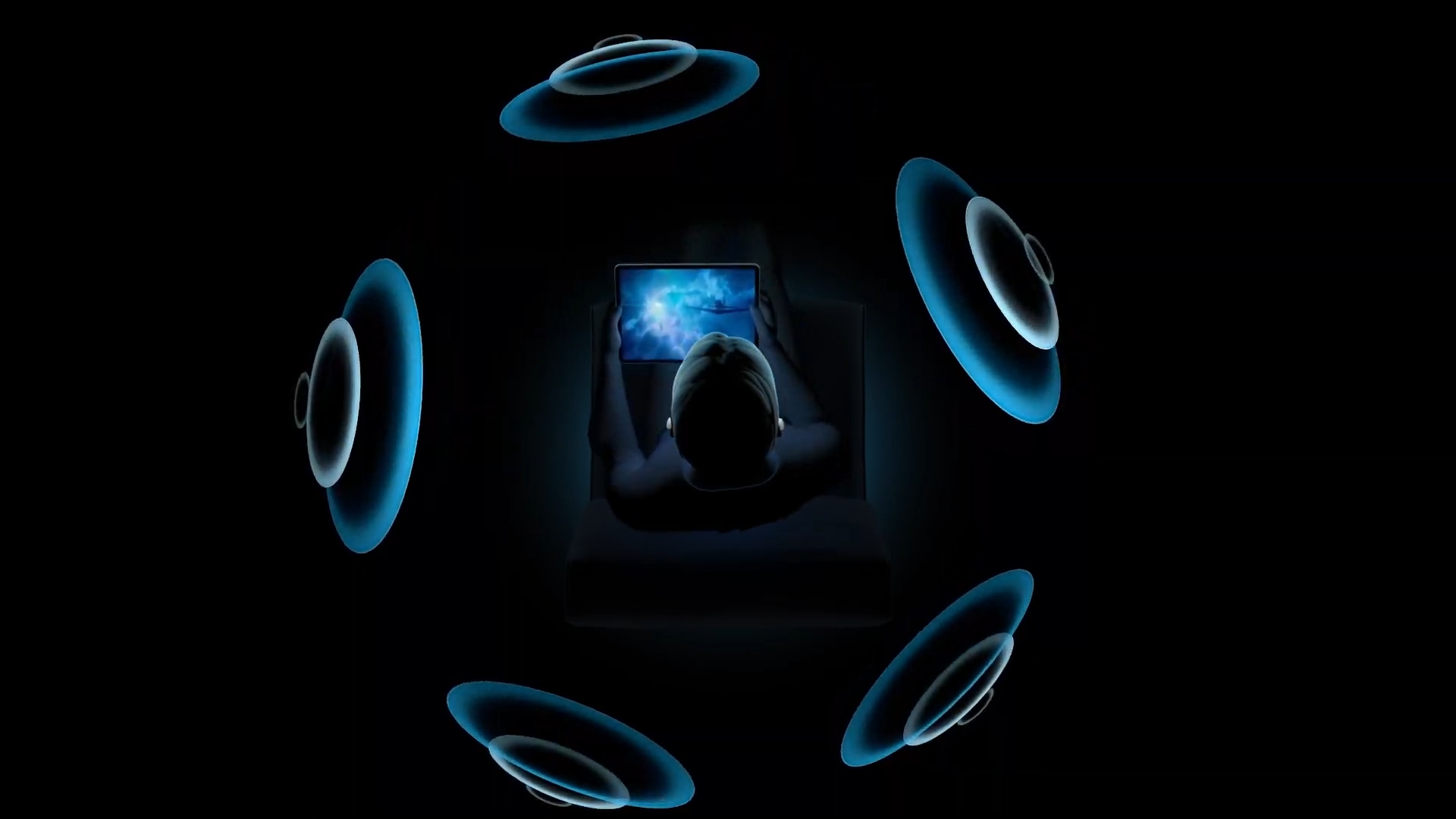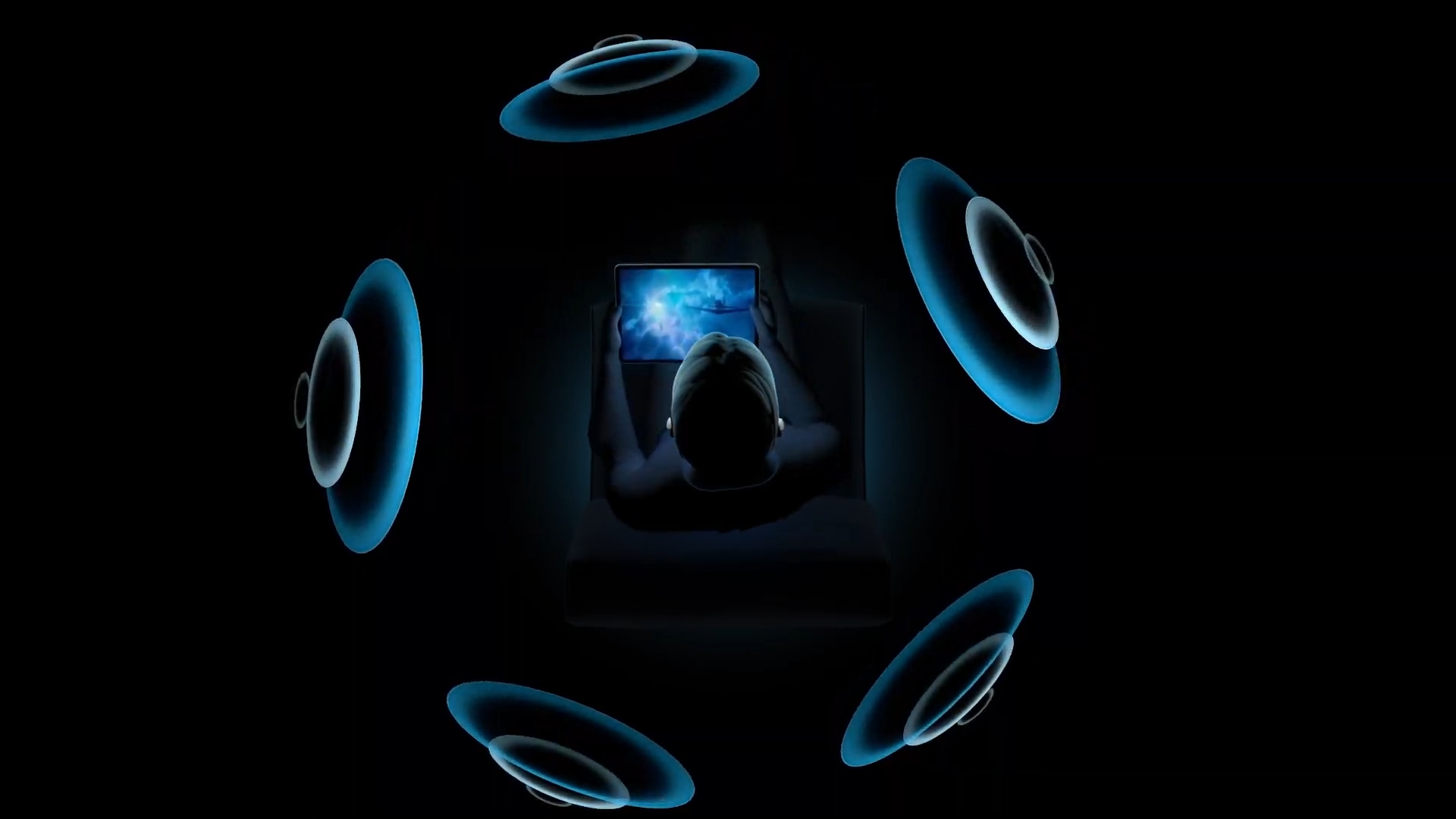 In another update, the AirPods Pro are going to utilise the accelerometer in the earbuds to provide spatial audio that will be able to track your head and location to give you a more immersive sound experience.
The WatchOS 7 and the game of faces
You can now get all the watch faces that you might have seen and liked and didn't know how to get. Apple is bringing in a feature called Face Swapping with the WatchOS 7 that will let you add a watch face to your Apple Watch from the developer's website or from social media.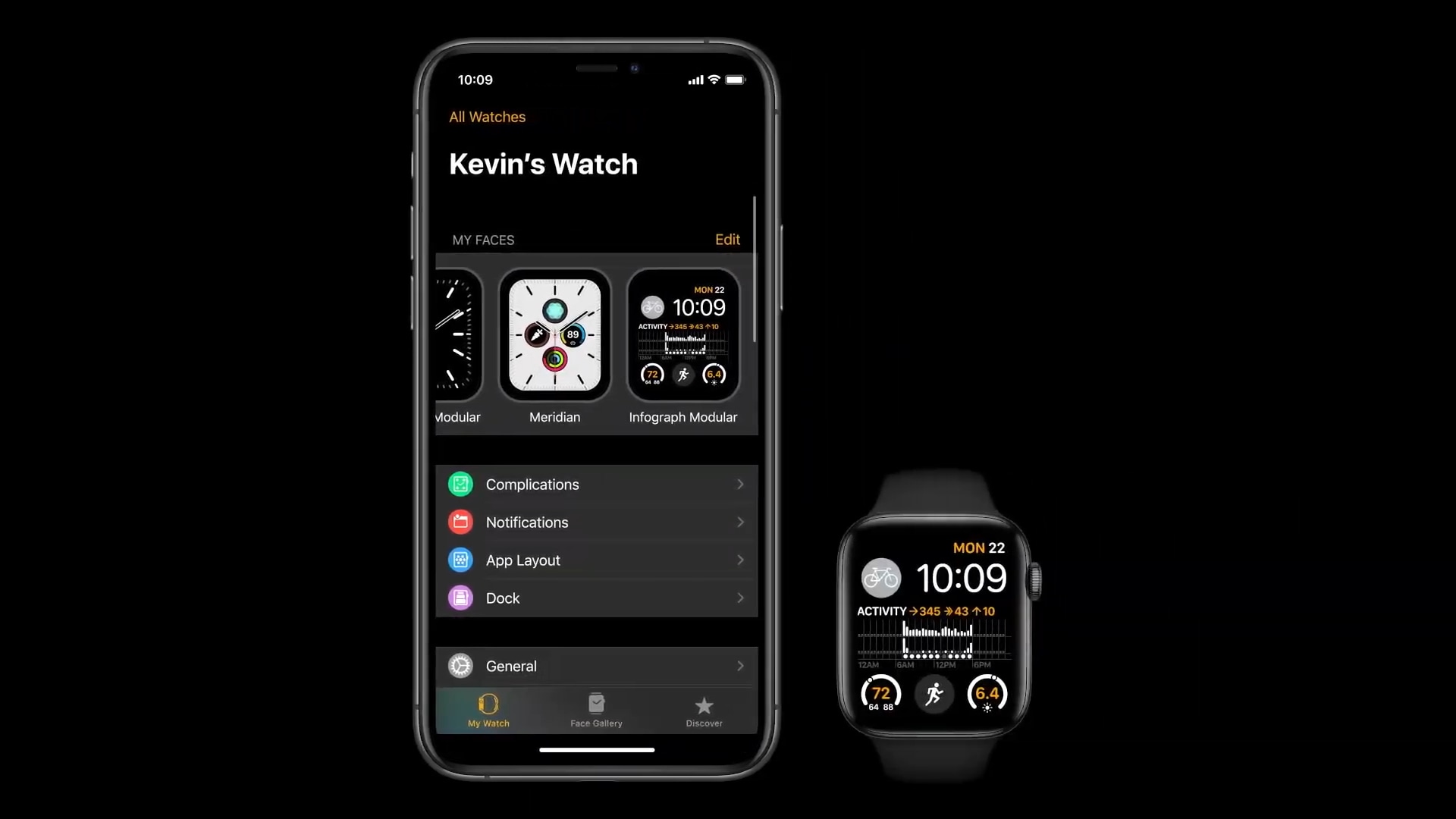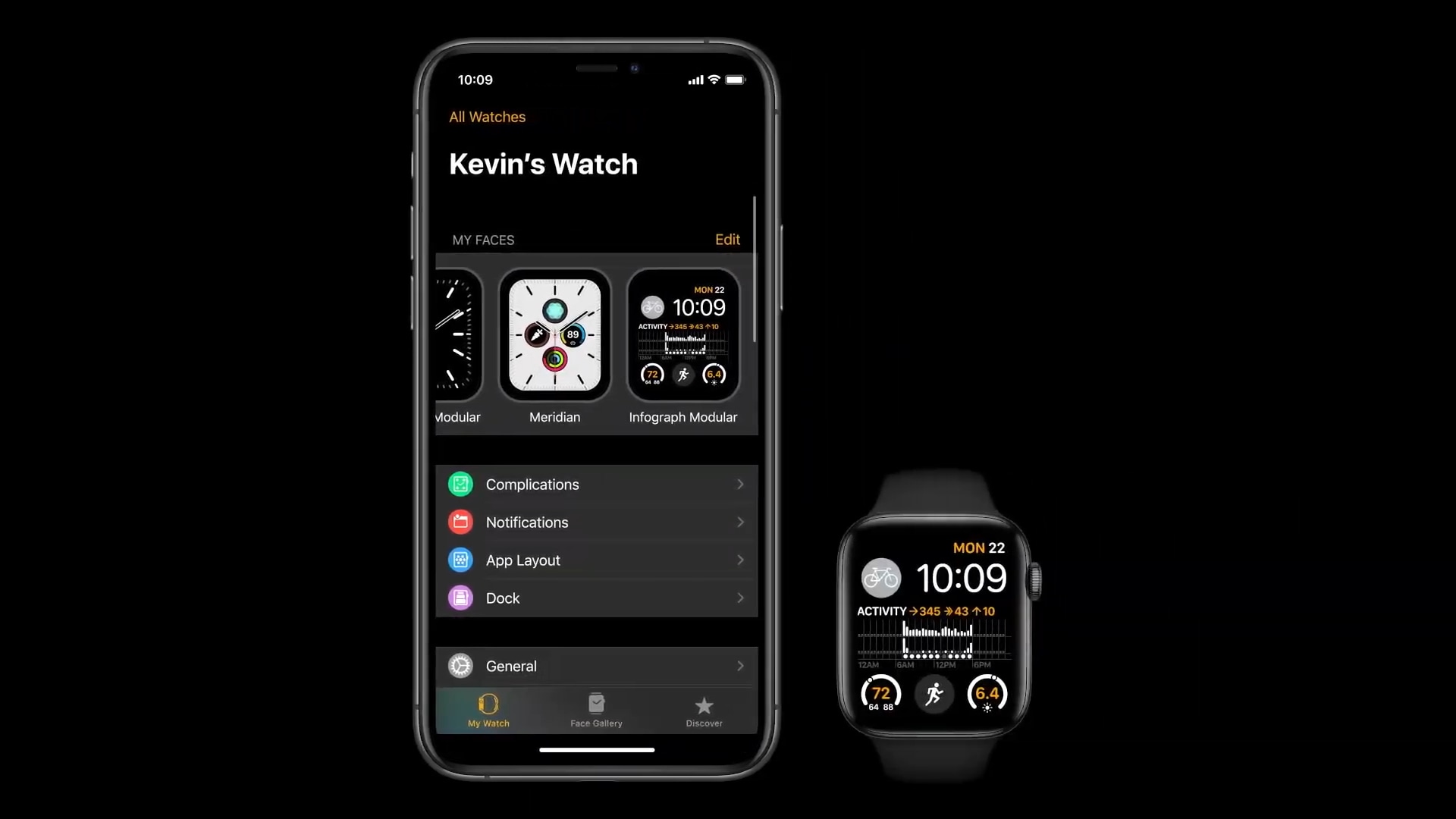 The Apple Watch will now be able to track dancing with the WatchOS 7 update. The Activity app (to be renamed Fitness) will use the device's gyroscope and accelerometer along with the heart rate data to track types of dances. This is a first for any wearable that tracks activities, so it will be interesting to see how it works out.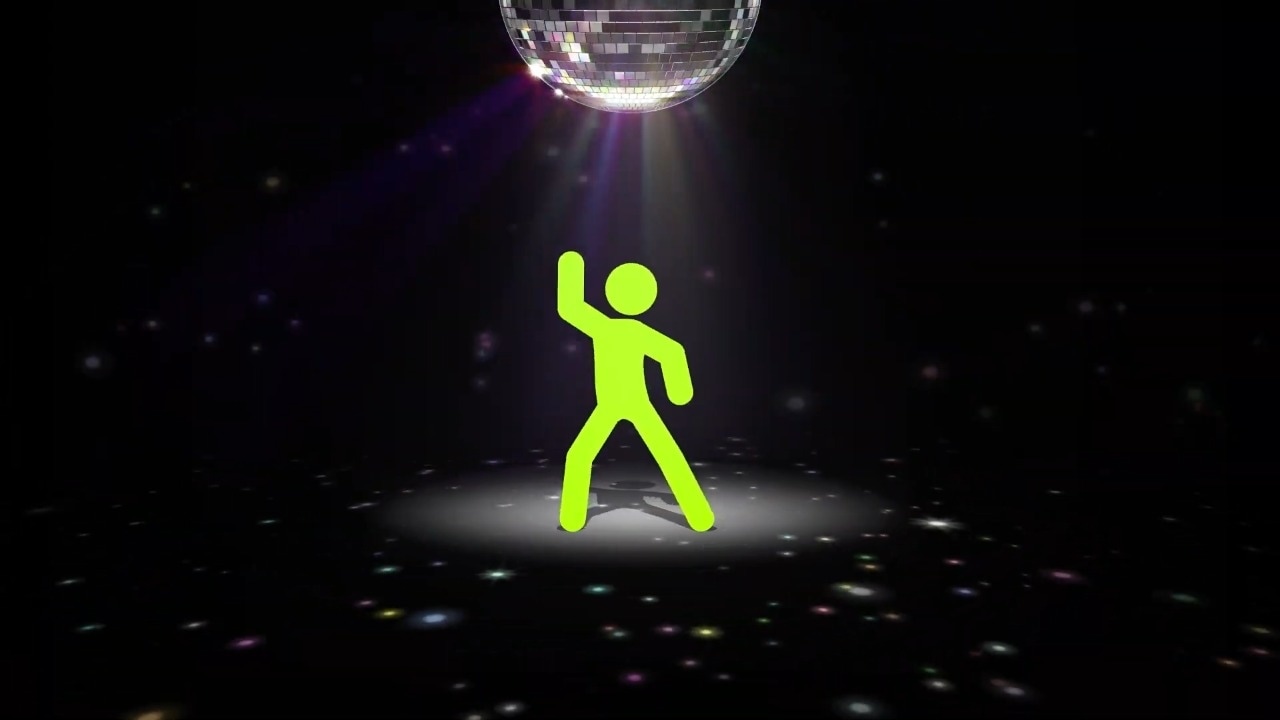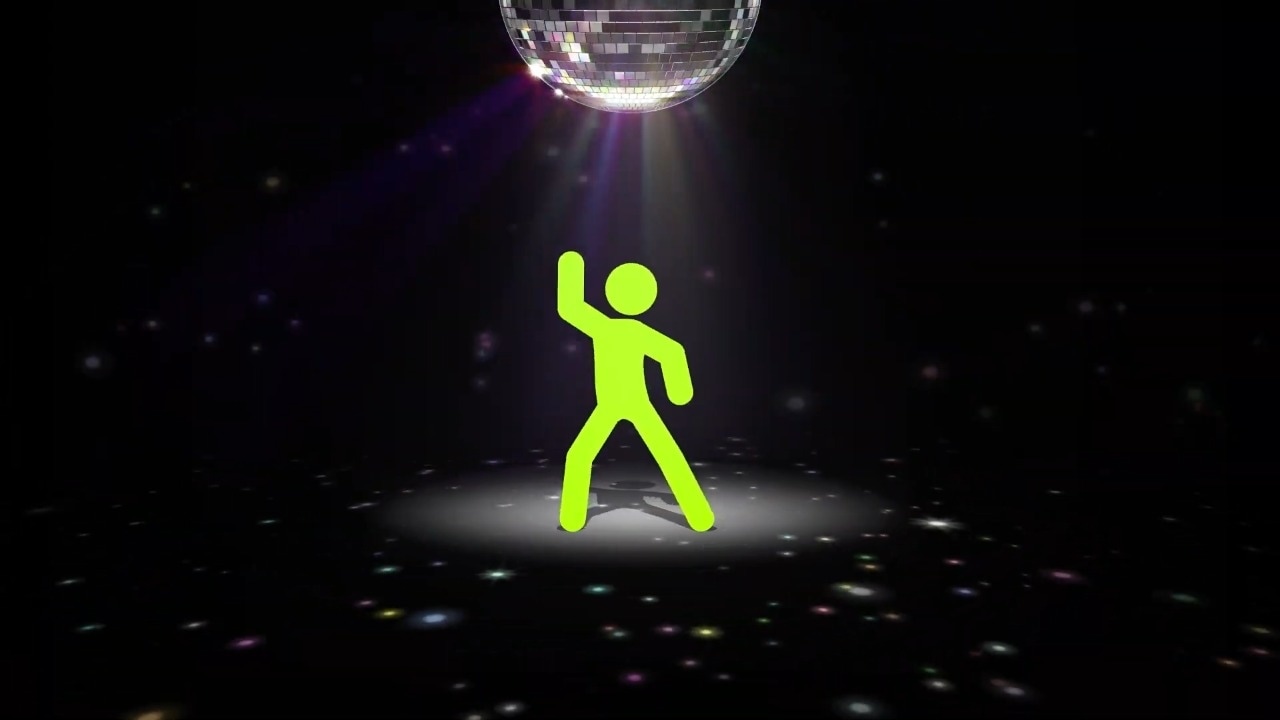 And sleep tracking, too. Apple Watch is going to use machine learning to track your sleep by using the sensor to track motion. You can also use the companion app on the iPhone without the watch, but data will be more accurate if you do.
Finally, hand washing. Given the current situation across the world, Apple has factored in a hand washing feature that will be able to detect when you are washing your hands.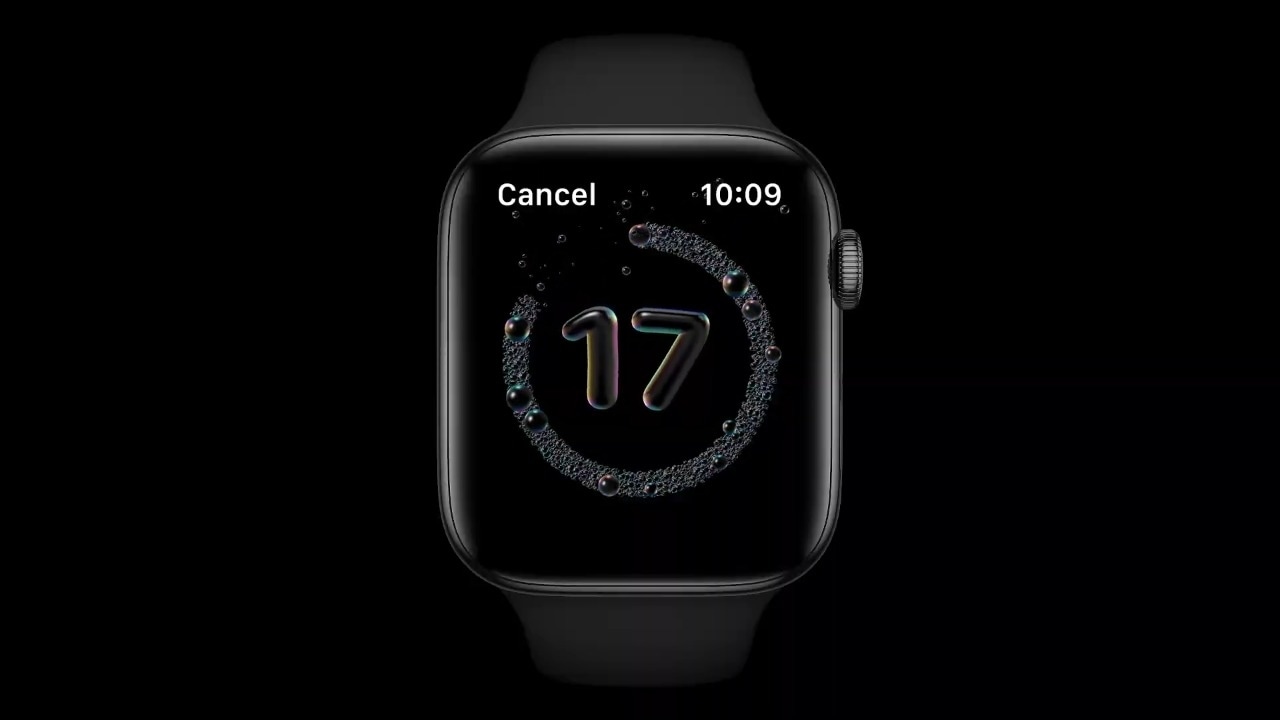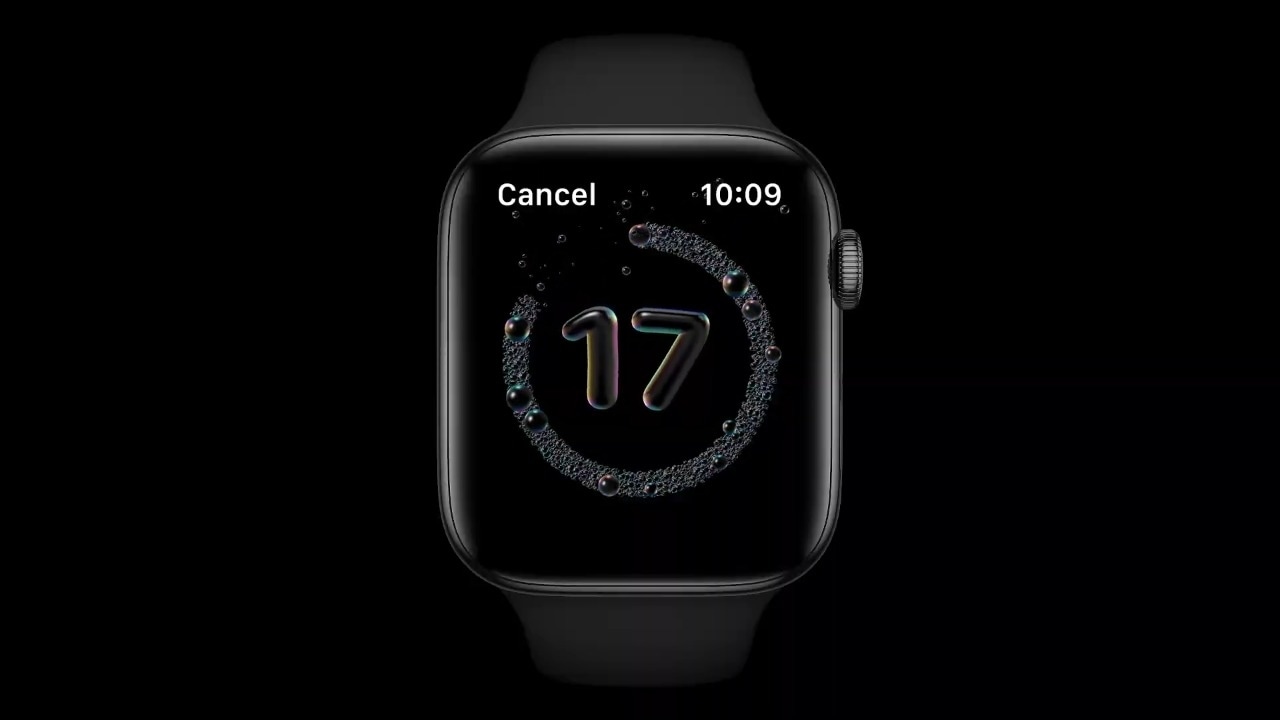 The Apple Watch's microphones will listen to the sound of water to confirm when you are washing your hands and make sure you are washing it long enough with an animated countdown.
A new Smart Home standard
Apple is working on developing a new Smart Home standard that users can optimise in addition to HomeKit-compatible devices. The company has formed an alliance with Google, Amazon, Zigbee etc for that to ensure all devices work seamlessly across the ecosystem.
Multi-user support for the Apple Arcade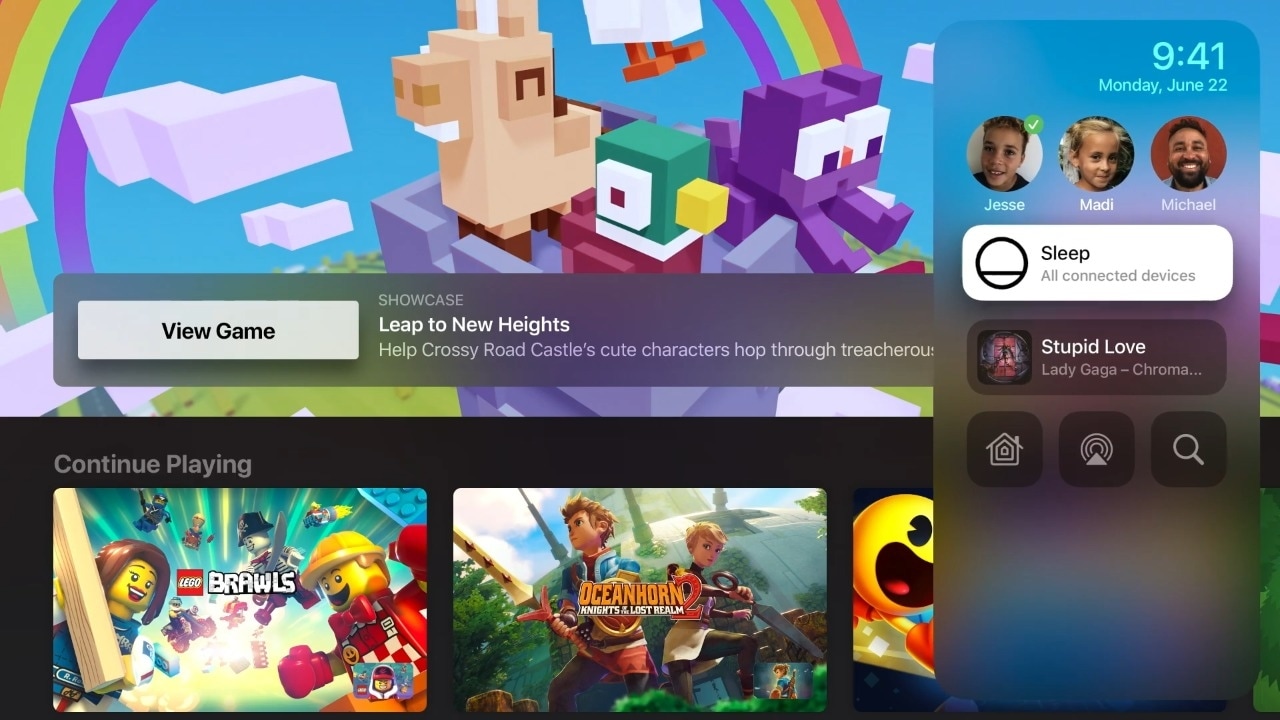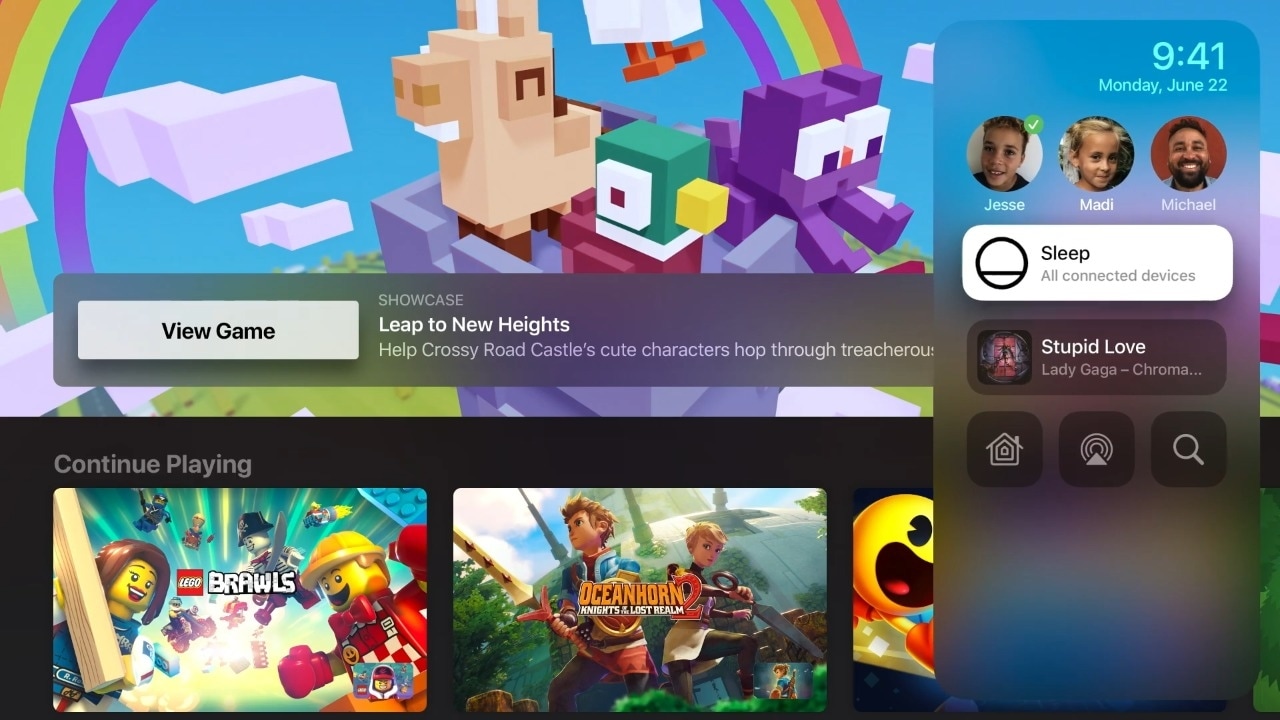 You will be able to switch profiles easily on the Apple Arcade so as others can play and you won't lose your progress thanks to the new update. Apple is also bringing in support for the XBox Elite 2 wireless controller and the Xbox Adaptive controller for better gameplay.
PiP on the Apple TV too with tvOS 14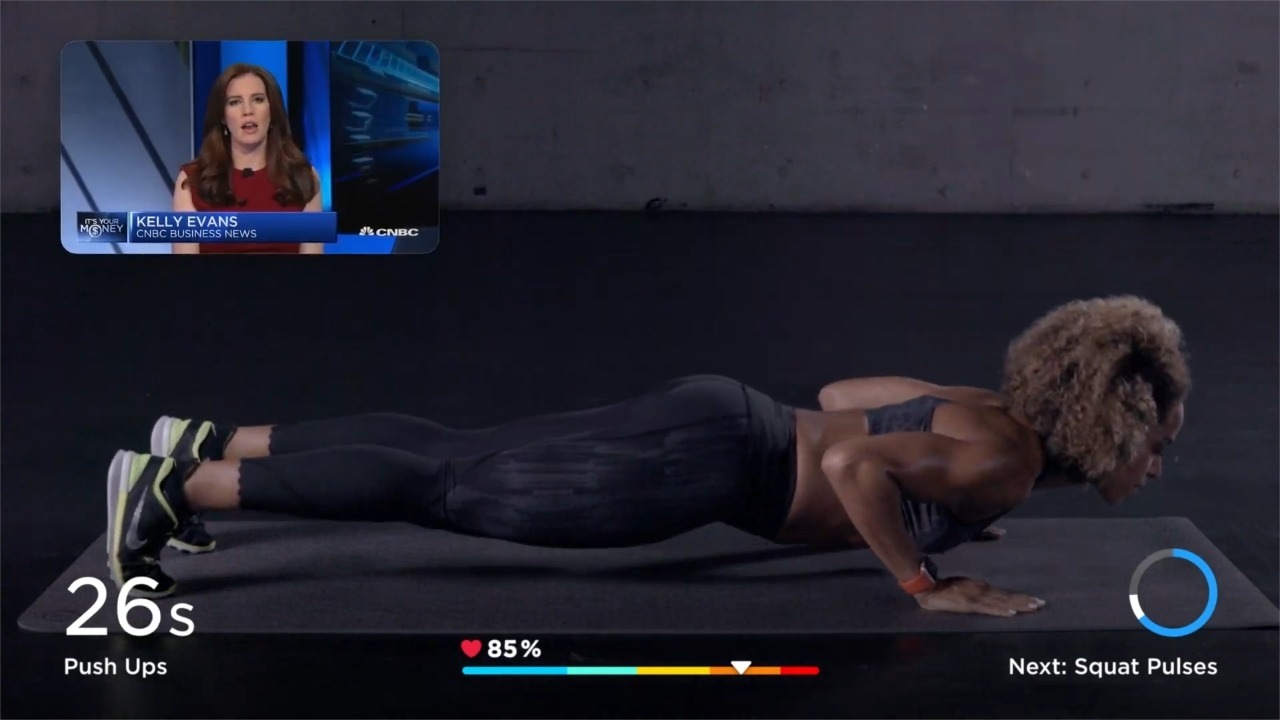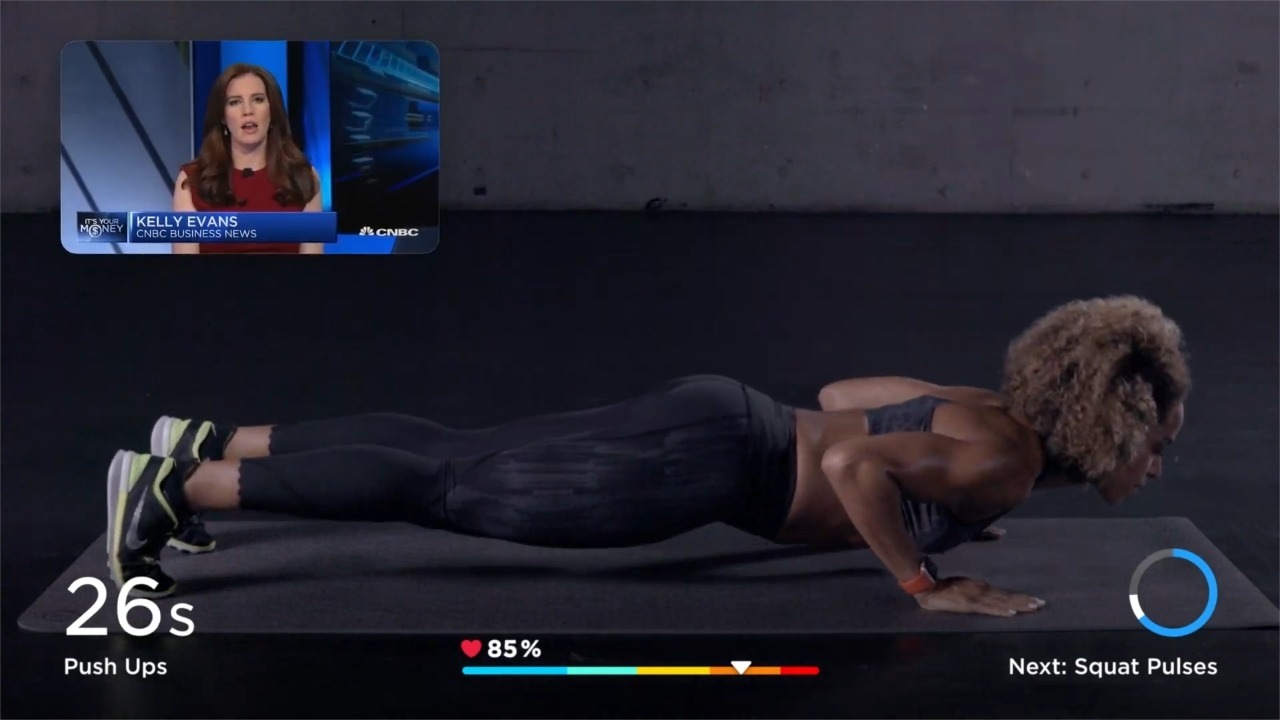 PiP seems to be a big thing for Apple this time. Apple TV is also getting a PiP with tvOS 14 that will allow any video app on the TV to display another video so as you don't have to switch apps. Like you can keep your workout video on and watch the news in the PiP video.
Meet the Big Sur
Apple's next major desktop software update is going to be called the macOS Big Sur. The Big Sur comes with some big design overhauls that makes the macOS look a lot more like the iPad OS and the iOS.
The macOS is also getting a lot of features that is coming to iOS 14 and the iPadOS 14 like widgets, messaging improvements (grouping and pinned conversations) and being able to edit your Memoji.
Finally, Apple's new in-house Silicon chip
Apple broke up with Intel after 15 years and is finally making the switch to its own Silicon chip. The company has been using its in-house tech for iPhone and iPads and is now going to make the jump and use it for its entire computing product suite.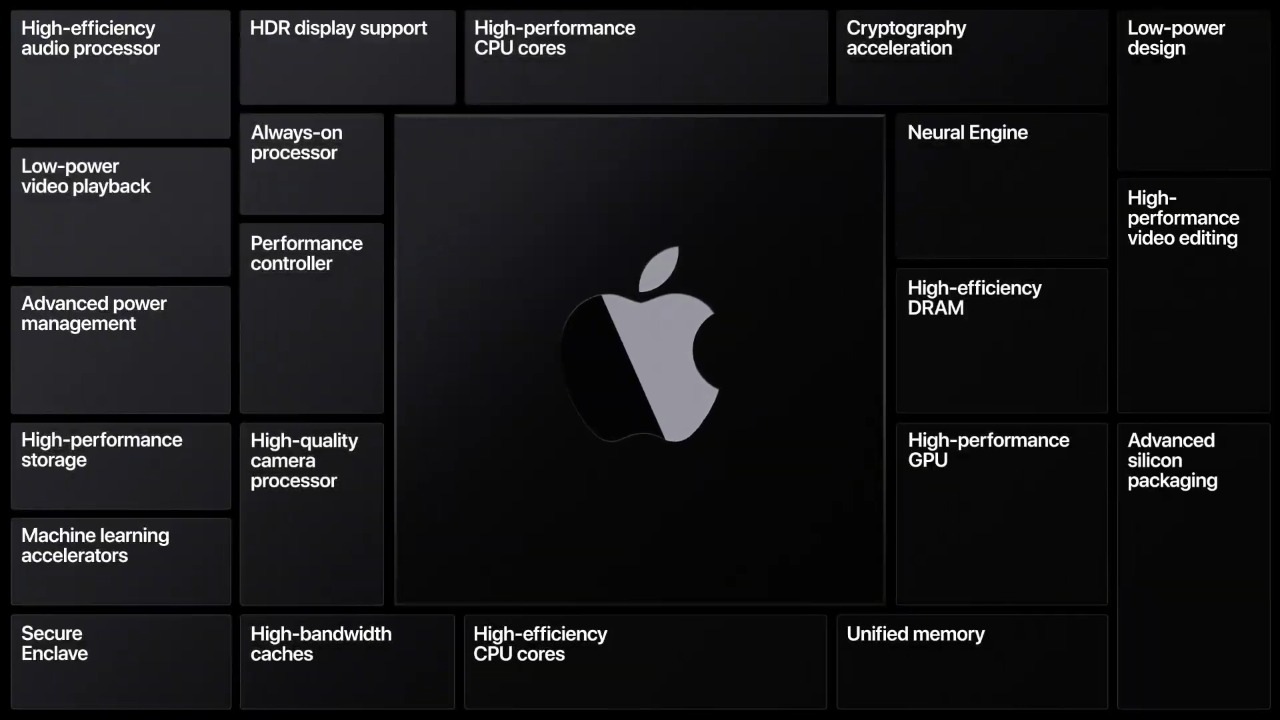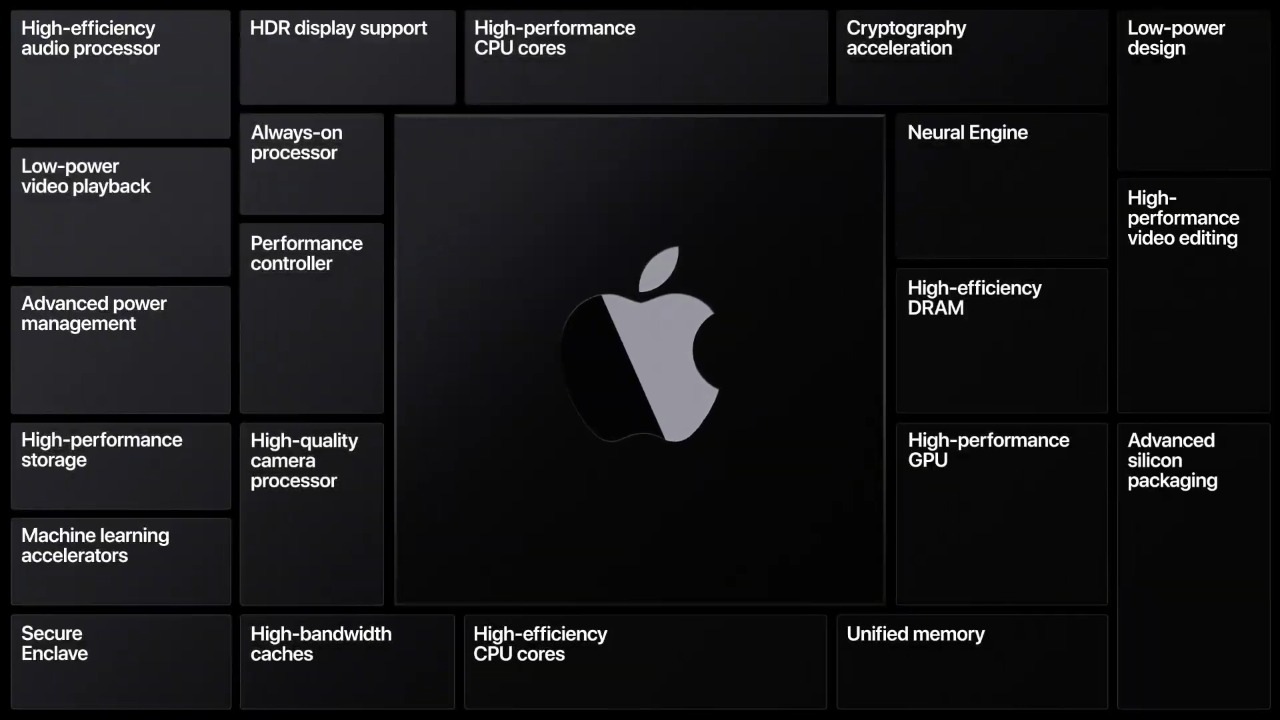 This is a big change for Apple, and Intel and this unleashes Apple's own efforts in making components instead of being dependent on Intel. And it's not just a hardware shift, it's a huge software shift too.
Apple is making it easier for Intel-based apps to run on the new Macs and well as apps from other environments like Linux. Thanks to custom hardware, it will even be able to run iPhone and iPad apps.
And that's all folks. We will bring you more in-depth details for all these features, so you know where to look.
Follow HT Tech for the latest tech news and reviews , also keep up with us on Twitter, Facebook, and Instagram. For our latest videos, subscribe to our YouTube channel.
First Published Date:
23 Jun, 07:57 AM IST
71592878661745
NEXT ARTICLE BEGINS