AR Rahman connected with 'co-geeks' on Today at Apple, and we got to chat with him
Today at Apple session with AR Rahman gave people a chance to learn more from the maestro and learn about his plans and experiences.
Updated on 04 Dec 2020, 06:29 PM IST
in news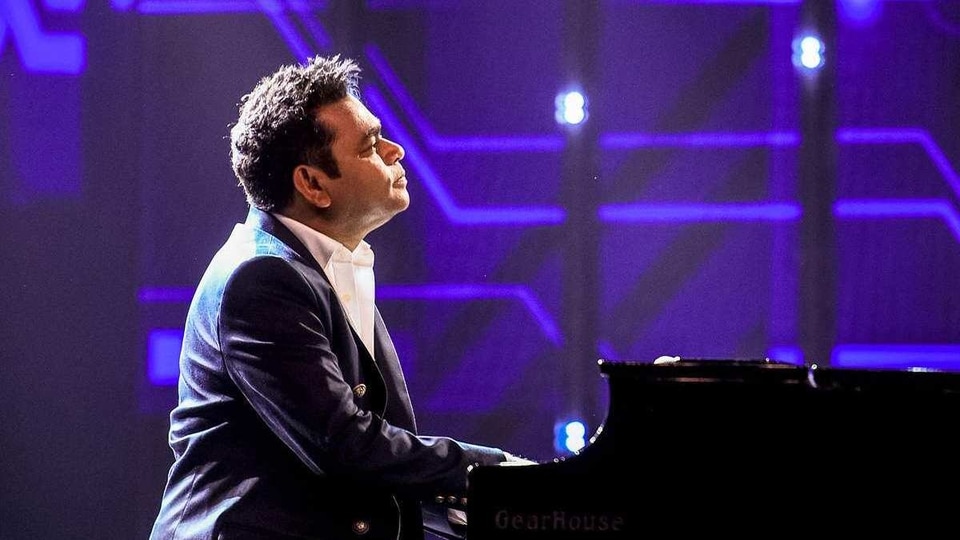 If you are familiar with Apple's 'Today at Apple' sessions, you'll know that these sessions bring together some of the biggest artists from across the world for free educational sessions that you can attend and learn from. Today at Apple has sessions on photography, videography, music, coding, art, design and more.
These sessions are held all over the world and are led by Apple's creative pros, and at times world-class artists, photographers and musicians, teaching sessions from basics and how-to lessons to professional-level programs.
Earlier, these sessions were held in person in the Apple Stores. The sessions were launched in 2017 to make the Apple Store a place for people to connect and discover interests and improve their skills.
But given the current pandemic, the Today at Apple sessions have been moved online. The digital version of the Today at Apple sessions, called Today at Apple @ Home, were launched in March this year and Apple has collaborated with artists like Billie Eilish, South Korean boy band NCT, Khalid, Alicia Keys, Taylor Swift and others to bring the lessons home.
Also Read: Today at Apple sessions for India announced and ready to kick off from October 22
Once Apple launched the Apple Store here, the company also kicked off some special sessions for India that went live on October 22. All the sessions that Apple has planned for India can be seen on the website and are free so all you need to do is register for them.
For India, Apple has sessions focused on photography and music which feature big names like AR Rahman, Raja Kumari, DIVINE, Prateek Kuhad, Aditi Ramesh, Lisa Mishra and photographers like Siddhartha Joshi Avani Rai Anurag Banerjee Prarthna Singh and Hashim Badani.
We got a chance to speak to AR Rahman after his Today at Apple session and here's what we chatted about...
1. What were you most looking forward to in the "Today At Apple" sessions?
It's fun connecting with the co-geek community and to share experiences that are personal and professional. All of us need a pleasant distraction from the state of lockdown and the challenges we are facing now due to the coronavirus.
2. How have you used technology differently now and through the pandemic as compared to in the past?
Yes, of course. Many things which we thought required a face-to-face interaction is now functional in an alternate, new way, whether it be video conferencing or exchanging files.
I feel that some of the things we have learned and experienced can be used in a post-Covid-19 world too. Like how about a work from home policy for at least one working day a week, it could decrease the carbon footprint stemming from our vehicles while also saving travel time — it could also make our lives less stressful!
The kids have been learning remotely… this opens up their world and links them to amazing teachers who in turn interact with our future generation.
Personally, I've survived a lot of challenges. Thank God for giving me the power to endure through it all, as well as the advancement in technology which has made this a productive year, even with limitations such as the travel ban imposed on me by my family.
3. Has your work been affected/made better with technology now?
I've always worked near my home, having 24/7 access to my studio. So, it didn't feel much different.
4. What are the 3 devices and 3 apps you absolutely cannot do without?
For apps, FiLMiC Pro, Voice Recorder, iTablaPro are ones I cannot do without.
And for devices it is my Macbook Pro, Apple TV and my iPhone.
5. Work-wise, what are you looking forward to in 2021?
Many things… you will know more when it happens!
6. What is your ideal piece of tech or device (even if it hasn't been invented yet) that you'd wish to get in 2021?
I wish that Apple's version of VR, MR glasses come through since my cinematic sensory experience Le Musk is getting ready now. Apple always brings things out after they've set up a rock-solid foundation, so I'm waiting.