CES 2018: LG introduces 65-inch display that can be rolled like a paper
LG has unveiled the world's first 65-inch UHD rollable OLED display.
08 Jan 2018, 06:40 PM IST
in news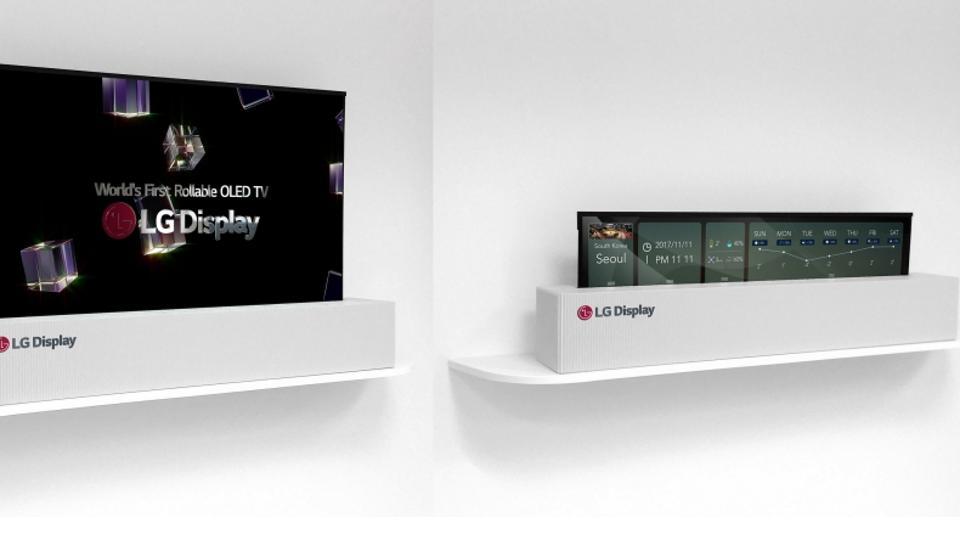 LG is on a roll. The South Korean major has already announced a slew of products, including an 88-inch 8K TV, which it will be showcasing at the CES 2018. LG has now introduced a new OLED screen that can be rolled up like a newspaper.
LG's new rollable device has a 65-inch 4K OLED display. Once rolled in, the display looks like a sound bar. So far, LG hasn't released more details about the display, but we expect them to be out as soon as CES 2018 begins later this week.
That said, tech firms have sporadically showcased flexible and rollable displays at such tech conferences over the years. In fact, LG a few years ago showcased an 18-inch OLED display that could also be bent and rolled up like a paper. LG's new display, however, seems more advanced and bigger in scale. But it's most likely to be a prototype as well.
"The newly-unveiled 65-inch rollable UHD OLED display especially highlights the distinctive technological edges and unlimited potential of OLEDs. It can be rolled up and hidden when not in use, and the small size of the rolled-up screen means that it can be more easily moved and stored, allowing for better space utilization, something existing displays can't deliver," said LG on its website.
"With this unparalleled portability, the 65-inch rollable display ensures that users can enjoy bright, high-resolution content anytime, anywhere. With the innovation of rollable displays, LG Display will continue to lead the industry by creating new opportunities and markets."
LG seems to be taking the center stage at this year's CES. The company recently amazed everyone with an 88-inch smart TV that boasts of whopping 8K resolution. LG has also upgraded in the audio category from the current standard 2.1 channel sound to 3.1 channel sound.