The Charlie Bit Me video just got sold off as an NFT, the boys will be paying for college with that money
Remember that gem of a video from 2007 that had Charlie biting his older brother's finger? That video has now been auctioned off as an NFT and it sold for 500,000 pounds. So obviously, the money is going to be used to send the boys to college, among other things.
Updated on 03 Jun 2021, 09:18 PM IST
in news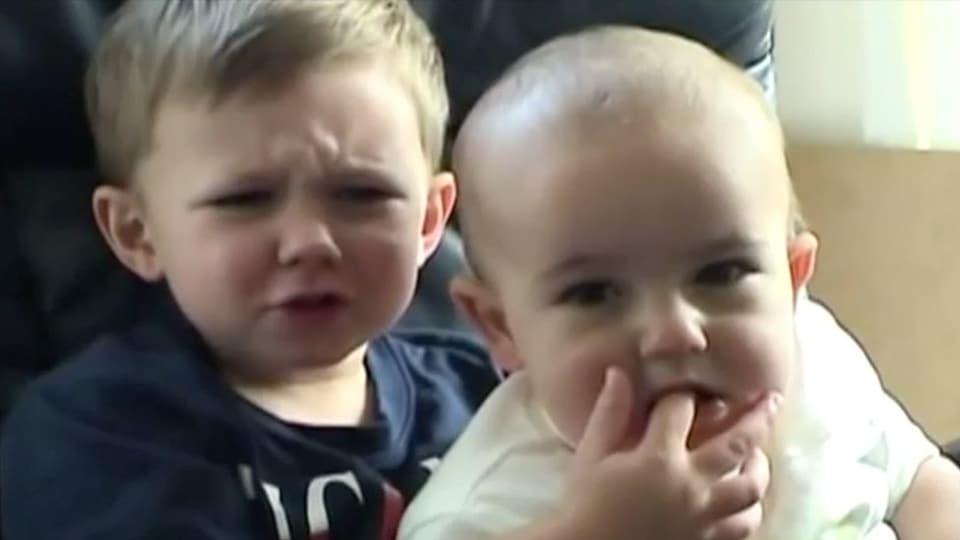 NFTs or non-fungible tokens are the new shortcuts to riches and a video from 2007 is the latest to cash in. Remember the clip with Charlie and his older brother, aptly titled 'Charlie Bit Me'? Since there was no TikTok in 2007, Howard Davies-Carr sent a little clip of his sons to their godparents and it ended up on YouTube. Now, 14 years later, that video has garnered 885 million views and it still remains one of the most-watched clips on YouTube. And that's not all, the video of Charlie biting his older brother's finger has also made a lot of money recently. It was auctioned off as an NFT and made 500,000 pounds ( ₹51,503,046 approx). So what are the boys planning to do with this wealth? They will be using it to go to university.
As BBC reports, Harry (the older brother), who is now 17, told Radio 1 Newsbeat that he wants to study "some kind of engineering" at either the Imperial College of London or at the University College of London. Charlie is 15 now and does not know yet what he wants to study, but he's said that the money will also cover the university fees for his other two brothers, Jasper and Rupert, if they want to go to college.
"I can't even remember doing it so making money off it, and having experiences off it, is really cool. We've been to America twice from it, I went round Sky's studios, and we've met a lot of cool people. It's just an extra part of our life that's quite interesting," Charlie said.
Also Read: This site is making NFTs the biggest weapon against unsolicited nude photos
For people who own viral content, like this Charlie Bit Me video, turning that content into an NFT is like making it into a certificate that states that you own something digital. So, the original versions of the viral content, videos, memes, and even tweets (like Twitter CEO Jack Dorsey's first tweet), are sold like how you sell art. This video in question was auctioned off last month and it came down to an intense bidding battle between two anonymous bidders - 3fmusic and mememaster. 3fmusic outbid mememaster at $760,999 (538,000 pounds).
"It was quite exciting seeing the numbers go up, and everyone's reaction to that. We were on a Clubhouse call with whoever else wanted to listen in, so we were there the whole time that it was being sold," Harry said.
Also Read: Twitter CEO Jack Dorsey sells NFT of first tweet for $2.9 mn
The boys' father, Howard, said that they had offered to take the video off YouTube as a part of the NFT auction to make this item a "more desirable collector's item", but the final buyer, 3fmusic was "quite happy" to keep the original clip on YouTube. And just to let you know, the video has made an estimated 1,000,000 pounds ( ₹103,006,093) since 2007.
If this does not inspire you to use your kids for viral content, we don't know what will.