Explurger, a social media app that focuses on travel, to be launched on Independence Day
Created to push forward India's Aatmanirbahr Bharat agenda, Explurger is going to be launched on August 15 and is being pegged as "India's own social media app for the world to connect".
11 Aug 2020, 08:42 PM IST
in news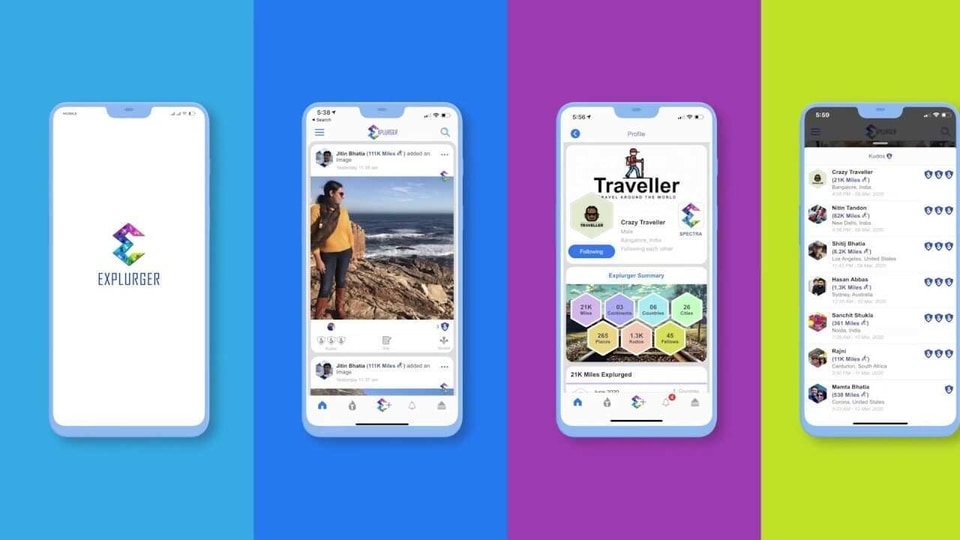 Made in India social media app Explurger is all set for its global launch on August 15. Pushing India's Aatmanirbhar Bharat campaign, Explurger has been conceived, designed and coded in India.
Explurger comes with innovative AI-based features and lets you share high-quality pictures, videos, create a bucket list, achieve Explurger levels, share future travel plans and also create an automatic travelogue.
Here's a list of things you can do on Explurger -
Complete Travelogue: "Check-ins are temporary, Explurge-Ins are forever" as the company puts it. Every time you create a post, the AI automatically updates your personalised Travelogue. This you can share with friends and family when ever you choose.
Bucket List: When a friend shares a picture/video from a cool place you can just add it to your bucket list. And whenever you're in the area next, Explurger will remind you to check out that place.
Future Travel Plans: Make your future travel plans announcements and keep the clock ticking with a 'Live Countdown Timer.
Explurger Levels: Explurger lets you gamify your social media experience. Everytime you explore a new country, city, cafe, or share a post or get Kudos on your wall, your Explurger level goes up.
Kudos: You can show your approval by giving your fellow Explurgers up to three Kudos for a post.
Spread: With a click of a button, you can share all your exciting Explurges on other social media apps out there as you post it on Explurger.
Rate on the go: This app allows you to rate an experience, cafe, city, or place.
"Being a software developer at heart, I have always wondered about the fact that despite some of the best apps in the world being powered by Indian brains, there is no social media app in the top category which could be called truly Indian," said Jitin Bhatia, Founder, Explurger, talking about the app.
"Some three years back, upon returning from a business trip, my staff told me that it was probably my 30th trip that year. That had me thinking that if there were a way to keep a count of the number of times one travels away from home, or tells people how many miles they have travelled, that would be something. And that was my eureka moment," Bhatia explained.