Kadambini Ganguly, one of the first female doctors in India, honoured by Google Doodle on 160 birthday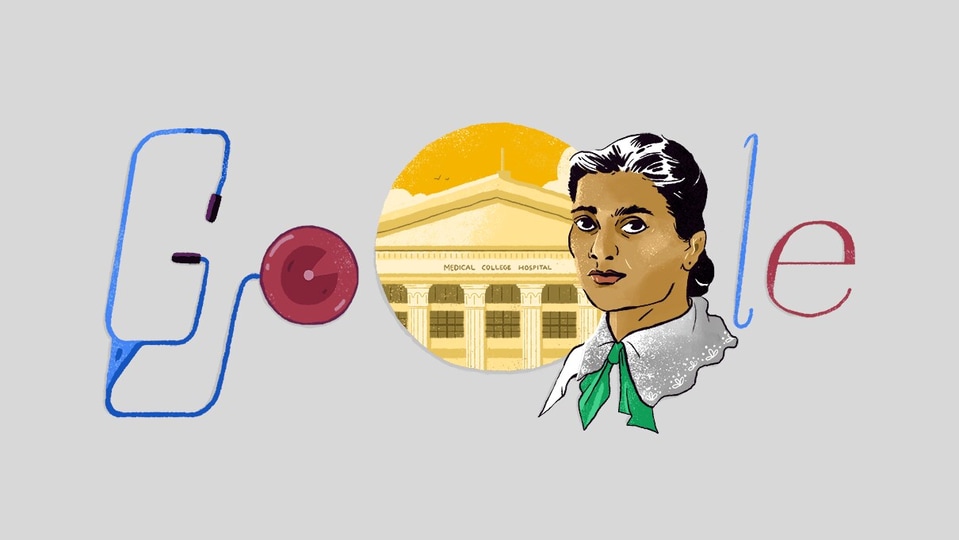 Google Doodle today has honoured Kadambini Ganguly for her pioneering spirit in paving the way for women's entry into the medical profession. As Google celebrates her 160th birthday, here's everything you need to know about Kadambini Ganguly.
Google Doodle today has honoured one of the leading lights, not just in Indian medical history, but also in the movement for women's liberation, Kadambini Ganguly. Today is the 160th birthday of Kadambini Ganguly. Dr Ganguly was a pioneering spirit who set up her own medical practice and more than that, paved the way for the entry of other women into the medical field, which was, till then an area that was exclusively the preserve of men. Another woman doctor pioneer in that era was Anandibai Joshi in Mumbai.
Born in July 1861, in Bhagalpur (which is now in Bangladesh), Kadambini was the first woman to be admitted to the Calcutta Medical College and one of the first women to study modern medicine in the country.
Also read: Looking for a smartphone? Check Mobile Finder here.
The Google Doodle was designed by Bengaluru-based artist Oddrija (Adrija Ghosh. She said, that making the drawing of a spirited woman who made a pioneering contribution to the medical field in India is a "proud moment for a Bengali". Oddrija's familial roots too are in Bangladesh.
She added, "Looking back in time, Kadambini Ganguly was a frontrunner in her contribution to medical infrastructure in India with her indomitable spirit and inquisitiveness that landed her a triple diploma in her studies in Western Medicine."
In the 19th century India, education for women in India was quite uncommon, but Ganguly's father enrolled her in medical school at a time when there were only men studying there. When she finished studying in 1883, she and her peer Chandramukhi Basuln were the first women to graduate from college in India. After her marriage, she was then admitted to the Calcutta Medical College and graduated in 1886, when she became the first woman who was an Indian-trained doctor. She worked and studied in the United Kingdom, bringing home three doctoral certifications, specializing in gynaecology, starting her own practice in the 1890s. Kadambini Ganguly was the second wife of Dwarakanath Ganguly, who lost his first wife a few years before he married her. He was a Brahmo Samaj leader.
Alongside Ganguly, many other successful women doctors were also ahead of their peers, gaining training in the medical field at a time when it was dominated by men. One such example was Anandibai Joshi, who was a contemporary of Kadambini Ganguly. They both graduated in 1886, but the former passed away at the early age of 21.
Ganguly also went on to be one of the six all-women delegation for the fifth session of the Indian National Congress during the struggle for Independence.
Oddrija relates the the contributions to the fraught present global situation too by saying, "In the year of the Covid-19 pandemic, we have seen how medical infrastructure and doctors have been hailed as heroes for becoming the saviors the world needs."