Google's latest 'DVD screensaver' easter egg is the perfect throwback to the 90s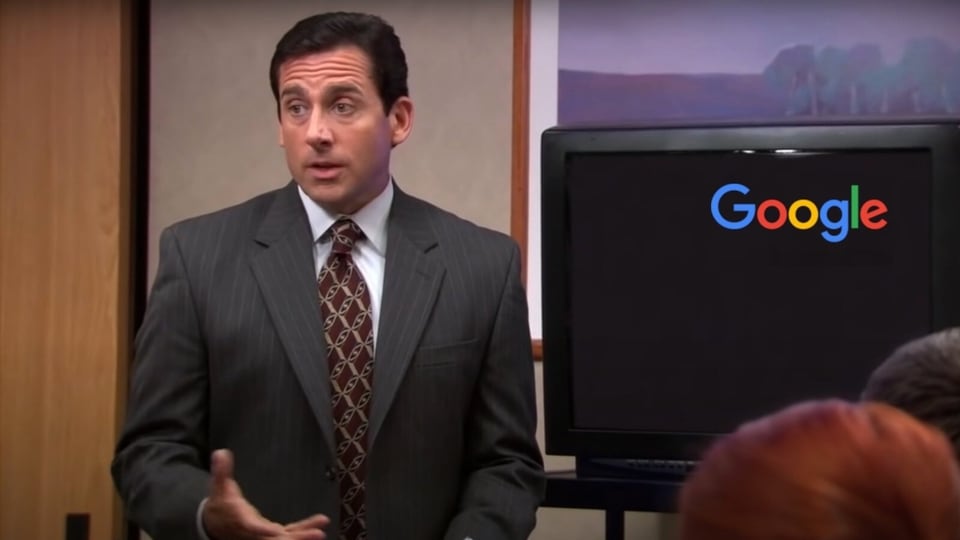 According to a Google engineer, it looks like you might finally see the logo touch the corner of the screen, with the new easter egg.
People do strange things on the internet, from watching 'endless' loops of popular YouTube videos, or videos of people getting hypnotised, or watching other gamers stream their games that go on for hours. Google understands its users enjoy this sort of content, which explains its latest logo is a throwback to one of the nineties most popular time-wasters — watching a DVD player screensaver.
Also read: Google celebrates NASA's Ingenuity flight with Easter egg
If you've used a DVD player over the past decade or so, chances are you've seen a "screensaver" that shows up whenever the player is inactive – usually the player's logo floating around the screen, and waited (usually to no avail) for the logo to touch the corner of the screen.
The DVD screensaver was made even more popular by a cold open of one of the episodes of The Office. Earlier today, 9to5Google spotted a new easter egg shared by Googler Zouhir on Twitter, which replicates the same effect on your browser window.
According to the software engineer, triggering the Easter egg is very easy. All you have to do is go to the Google search bar on any modern desktop browser (like Chrome, Edge, Firefox, or Vivaldi) and type DVD screensaver and hit the enter button. After a couple of seconds, the Google logo at the top of the screen will dislodge itself and start moving around.
Read more: From DVD players to wired headphones: 5 gadgets that might disappear this decade
Interestingly, while you were unlikely to see the logo ever touch the corner of the screen while watching an old DVD player screensaver, Zouhir also tweeted that the Google logo floating around your screen should "theoretically" hit the corner, but we didn't see it touch the corner even once over a period of 15 minutes. Hopefully, our readers might have better luck or more time to give it a shot.