Guilty pleasures: Sony's 4K and 3D theatre projectors for your home
Sony expands its home theatre range in India with the launch of four new 4K Home Theatre projectors.
01 Feb 2016, 04:59 PM IST
in news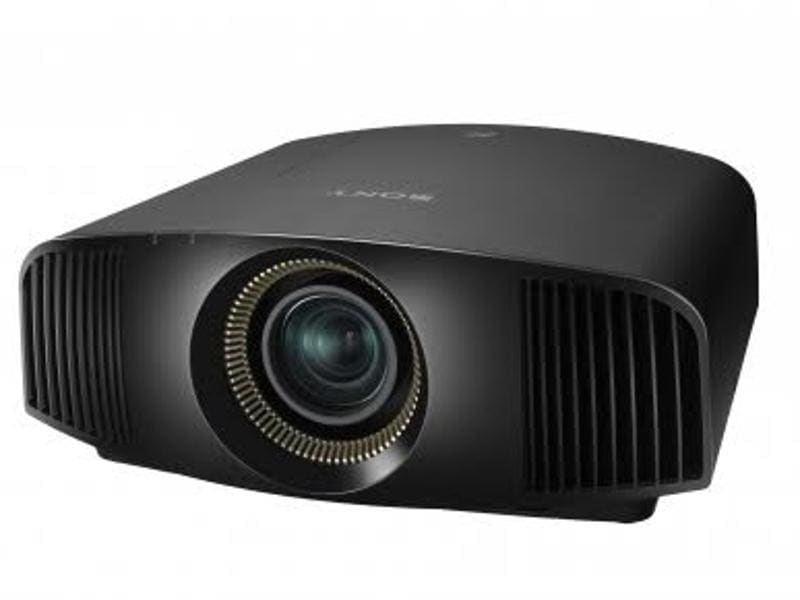 Japanese electronics giant Sony has launched four new home theatre projectors in India targeted at home-cinema enthusiasts. The new projectors launched include the VPL-VW520ES, VPL-VW320ES, VPL-HW65ES and the VPL-GTZ1.
The VPL-VW520ES and VPL-VW320ES have been priced at ₹ 10, 58,300 and ₹ 7,08,300 respectively, which offer native 4K resolution and are equipped with Sony's proprietory Triluminos technology. Both these models offer connectivity options such as HDMI, HDCP 2.2, along with a built-in RF 3D transmitter. The duo will be available starting February 2016.
Next up we have the VPL-HW65ES which gets a price tag of ₹ ₹3,16,700. It comes with a built-in RF 3D transmitter and offers an extended lamp life of upto 6000 hours in eco-mode. In addition, it also provides a built-in RF 3D transmitter and can be updated via a USB slot.
Finally the most expensive of the lot with VPL-GTZ1 priced at ₹ 35,00,000. Sony calls it the "ultra-short-throw" projector, which means it can project a massive image even if it sits right next to surface. Sony claims it can deliver a lamp life of up to 20,000 hours without the need for a lamp exchange. Another feature is its ability to offer PC based calibration for 4K and HD models, allowing users to access all of its settings via a simple PC interface.
"These latest models continue to expand our support for enthusiasts and dealers with features like HDR and IP control," said Shusuke Oyobe, marketing head for projectors at Sony India. By improving brightness, contrast and lamp life, and providing great calibration tools, we deliver users out-of-the-box optimised picture quality while enabling installation experts to tweak the image to meet the needs of a particular environment or a viewers' tastes."