Microsoft claims these two features will make Edge 91 the best-performing browser on Windows 10
Two new features coming to Microsoft Edge – Startup Boost and Sleeping Tabs, are expected to make the company's browser faster than ever.
Last year, Microsoft stopped using its own browser engine and adopted Google's open-source Chromium browser engine instead, bringing new powerful features and functionality throughout the year – the shift even allowed the company to recently release Edge in beta form on Linux. At its Build 2021 conference for developers on Tuesday, Microsoft reportedly made a bold claim – that an upcoming Edge update would make it the best performing browser on Windows 10.
According to Neowin, Microsoft follows up the claim by describing two new improvements coming to the browser – Startup Boost and Sleeping Tabs. The first feature will allow the browser to start faster than it currently does, by loading important processes in the background.
Also read: How to save money with Microsoft Edge's 'Shopping site Coupons' on Android
While it sounds like Startup Boost will basically "warm-up" the system to the browser is up and running when needed, it remains to be seen whether these background processes that Microsoft described will have a detrimental impact on older systems with lesser resources.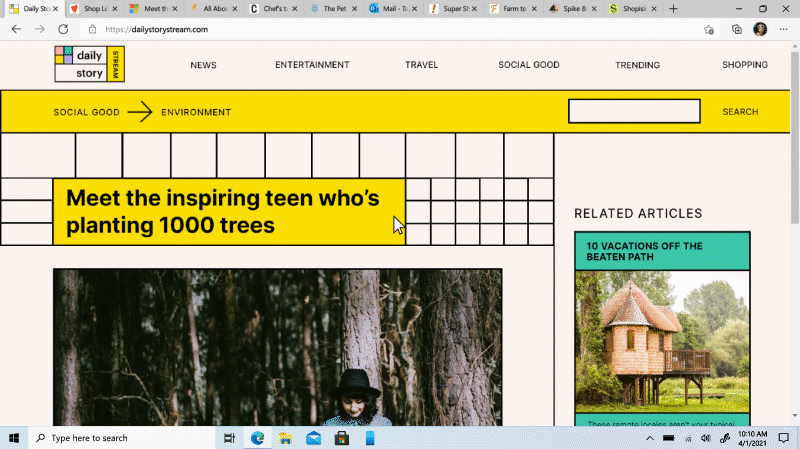 The second feature, Sleeping Tabs, is a feature that we have previously covered a few months ago, which has been in testing on the company's Dev and Beta channels for a while now. As the name suggests, the feature will essentially put inactive tabs to "sleep" on your computer, which means that your system will start to use less RAM as each idle tab is "put to sleep" after a specific time period – this can be set by the user in the browser's settings.
Read more: Microsoft teases next generation of Windows, to be launched 'very soon'
It is important to note that users won't be forced to use the Sleeping Tabs feature. If you're worried about data on a certain page being lost when the Sleeping Tabs feature activates and is disabled, you can add that site to the "never put these sites to sleep" option in the settings app. If you don't want to use this feature at all, you can completely disable the feature altogether.
If you're on Windows 10 and you want to try out both these features right away, you can download the latest beta version of Edge (version 91) on the Microsoft Edge Insider Channels. However, if you don't want to mess around with beta software, you can wait for the update to roll out to you once version 91 leaves the beta channel and arrives as a stable release in the coming weeks.