Homegrown Koo chirps its way to fame as Twitter locks horns with Indian govt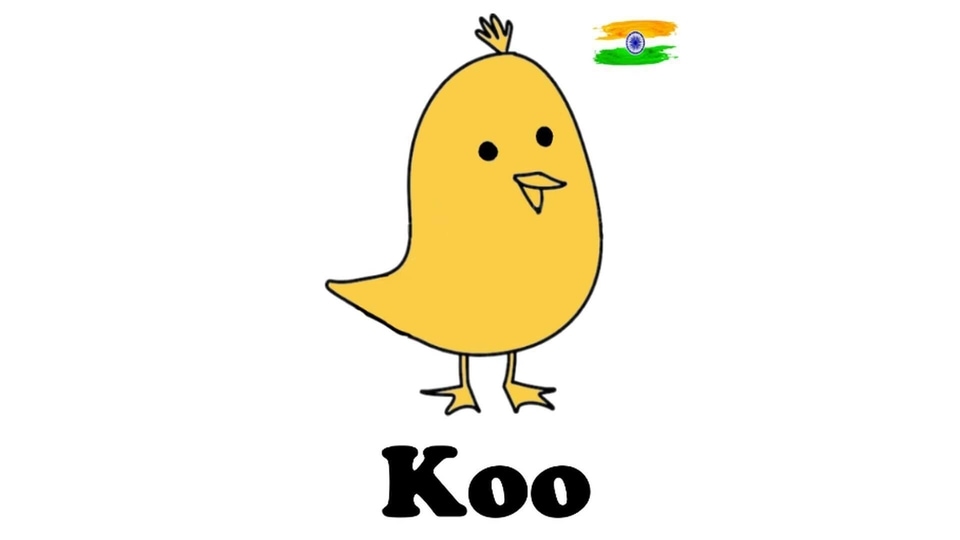 We spoke to Koo CEO and co-founder Aprameya Radhakrishna on content moderation, competition with Twitter, and other issues.
A homegrown application that rivals Twitter is trending on the micro-blogging platform. Ironically, its logo is also a bird. The app, Koo, has hashtags, reposts (Re-Koo or Re-Koo with Comment), and a trending section. On Koo, right now, #bantwitter is among the top five trends.
Koo's serendipitous encounter with fame comes as Twitter is at loggerheads with the Indian government over different issues. Koo is also getting embraced by several political leaders and the app already has journalists and government departments on it.
So, what's driving this overnight fame?
Aprameya Radhakrishna, CEO and co-founder at Koo, acknowledges the being an Indian app has helped. "But if the product doesn't deliver a good experience, or a slightly different use case, then it won't be a long-term phenomenon," he said in an interview to HT Tech on Tuesday.
It may be recalled that many Indian internet companies last year gained massive traction after the Indian government banned TikTok. Since then, Moj (by Sharechat), Chingari, Bolo Indya and other Indian apps have gained more subscribers as well as investors' funding. So far, most of the new internet companies focused on offering TikTok alternatives. Twitter alternatives were rare.
According to Radhakrishna, the app has a million monthly active users and aims to get at least 10 million monthly active users by the end of this year. The broader vision, however, is to capitalise on Twitter's lack of deep penetration in India, especially among the vernacular audience.
"So, what Twitter hasn't been able to do is go deep into the market, and hence, keeping all conversations to the top 1% of India. What Koo will do is take those conversations deeper into India, including the language speaking Indian. And by making them comfortable. How do we make them comfortable? We've made it easy to type in the local language. If you don't want to type, then you can voice or record video right away through your phone. You, of course, can attach, videos and pictures and even run polls," Radhakrishna added.
Koo, just like Twitter or any other social networking platforms, faces the challenge of addressing the problem of misinformation, fake news, and so on. Despite massive infrastructure and investments, Twitter and other global platforms have struggled to address this.
Radhakrishna pointed out that Koo is just a 10-month-old product. He is also running a social network platform for the first time. Before Koo, Radhakrishna co-founded cab aggregator TaxiForSure that was acquired by Ola at $200 million in 2015. He is also an angel investor in multiple startups such as Vogo, ThirdWave, Yolo Bus, Unacademy, and Open Bank.
"On content moderation, we've not received complaints on misinformation or any of that sort. So far, it's been a small community and growing on mobile joining. So, we will keep learning and keep developing policies… one of the things that we definitely do is create panels of experts, which will keep rotating so that depending on the kind of issue, we can always ping the panel in the Indian context what is right. The panel will include people from all kinds of beliefs. That will not be just one or two," he said.
ALSO READ: Twitter and Facebook had even more deceptive news in 2020: Study
"If we can become trustworthy by being consistent. And that will happen because we understand the nuances of India. So, broadly, we will be in a much better position than any other foreign social media company to deal with the kind of complexities India has," he added.
When asked about his views on the monopoly of the Big Tech and actions on Parler, Radhakrishna said, "I think the context of entry is different for each app. So, our entry into the market in India is different from a Parler app entry into the market in the US, right? It got traction because somebody got banned. Right? The president got banned, and all his supporters wanted to follow him somewhere. And they found Parler as an alternative. Here, the key is that nobody needs to get banned. So, we did not start Koo because of the Chinese app bans or any of that. We had started working on this way before."
"Just so happened that our launch coincided with the Covid case, and then the Chinese apps were banned, and things followed. But we never started because we thought Twitter would get banned in India. And that is not what we are even hoping for. I think Twitter is a great platform for people in India who want to connect with the international world should keep talking there. Because it's a great connect with the external world who will listen to your thoughts," he added.
"We are saying who will take you deeper into India, right? The small towns of India, if your voice is not being heard today, it will take it there. And it kind of unites India, rather than anything else. And once we achieve that, Koo can go international as well. And telling international folks, if you want to connect deeply into India, we could even open up to that. So, we are not being purely short-sighted that let's be only Indian, let's not allow anybody else. Nothing like that. Anybody who wants to connect deeply in India should join Koo," Radhakrishna explained.