In focus: AliveCor's KardiaMobile 6L ECG device
AliveCor says the device can detect atrial fibrillation or normal heart rhythm anytime.
20 Jan 2021, 05:15 PM IST
in news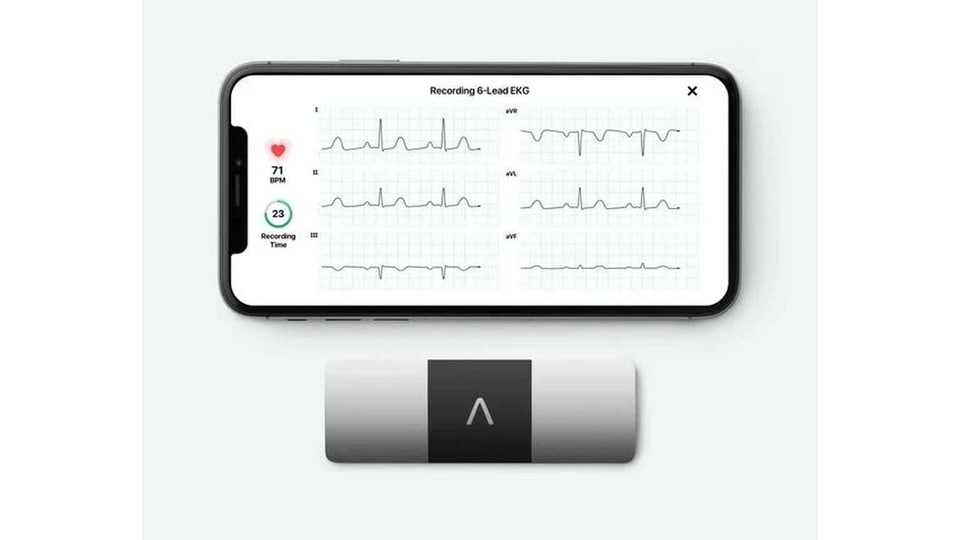 Since the onset of Covid-19 pandemic, there is an increased focus on personal health and wellness. Thanks to technology, it has become relatively simpler to keep a track record your fitness goals. A simple Google Fit app on your phone can give you insights such as calories burnt or steps taken or track different workout modes. For more serious fitness enthusiasts, investing in fitness bands or getting a subscription of fitness applications can be helpful.
Another trend we have seen is the introduction of ECG in wearables. Back in 2019, Apple introduced the ECG and irregular heart rhythm detection on its Apple Watch. Samsung also offers ECG tracking capabilities on its Galaxy Watch (in select markets). Goqii also offers Vital ECG Smart Band in India.
Apart from the usual wearables, there are a bunch of mobile ECG tracking devices. Today, we take a look at one such device – KardiaMobile 6L.
Launched by AliveCor, KardiaMobile 6L is priced at ₹14,000. The company claims KardiaMobile is the world's only six-lead, FDA-cleared personal ECG devices. It also says that KardiaMobile 6L is the only personal ECG device in the world that can detect three most common arrhythmias or irregular heartbeat -- atrial fibrillation (AFib), bradycardia and tachycardia.
ALSO READ: ECG on Apple Watch helped save a 61-year-old man from Indore: Here's what happened
KardiaMobile 6L: How it works
There is a two-pronged method to use the device – a mobile app and the mobile ECG device.
You need to install the official Kardia app on the app store. Make sure Bluetooth is turned on. Create an account on the app and set up your profile.
Apart from recording your ECG, the mobile app lets you create a health diary. There is also an option to join AliveCor's KardiaCare programme, which is paid.
Now, the important part – recording your ECG. Open the mobile app and tap on "record your first ECG". If you haven't paired the KardiaMobile 6L, then follow the on-screen instructions to pair it. Ensure the device is in the proximity of your phone to complete the process.
Now, keep the device on a flat surface next to your phone. Also, keep in mind to keep the device in a correct position (the A branding should face you). Place two fingers from each hand on the top two electrodes. The recording will begin on your phone. You will notice a 30-second count down for the competition of the recording.
For more elaborate 6L recording, place your thumbs touching the top two electrodes. Ensure the orientation and other positioning things are as suggested. Now, you can choose to place the ECG device on the skin of your leg (knee or inside of the ankle). Essentially, the bottom of the device should be in contact the skin.
During our usage, the device worked fine. The process to set up is fairly easy. The app also lets you save a PDF of your ECG data which you can share with your doctor. Do remember that the app does not check for heart attacks.
Important Note: We do not recommend or endorse a medical device. Please consult your doctor before using one.