India ready to explore blockchain tech, but no change in stance on cryptocurrency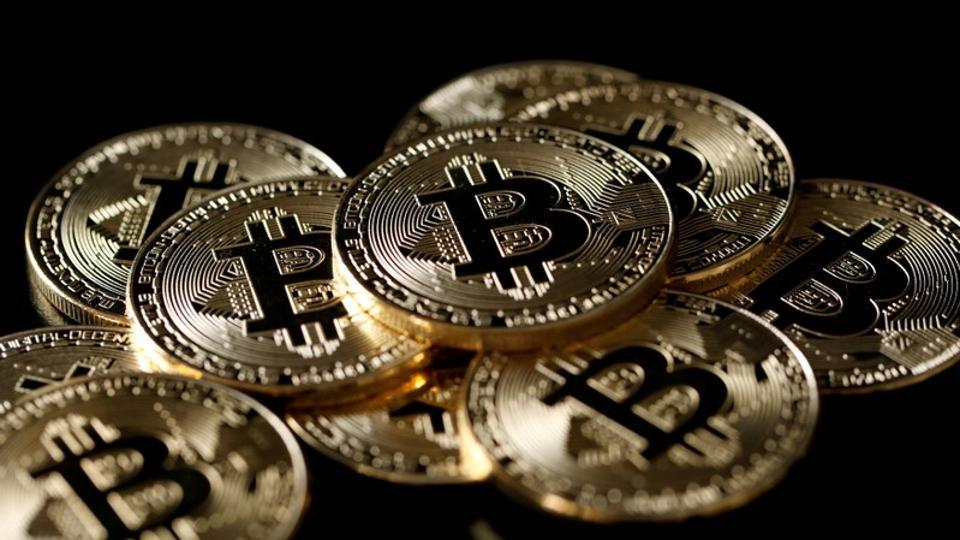 Here's what you need to know about blockchain technology.
The Indian government is getting more serious about using blockchain technology into the growing digital economy of the country. But this does not mean it is going soft on cryptocurrencies.
"Distributed ledger system or the block chain technology allows organization of any chain of records or transactions without the need of intermediaries," said finance minister Arun Jaitely while presenting the Union Budget 2018-19 in Parliament on Thursday.
"The Government does not consider crypto-currencies legal tender or coin and will take all measures to eliminate use of these crypto-assets in financing illegitimate activities or as part of the payment system. The government will explore use of block chain technology proactively for ushering in digital economy."
Blockchain: What it is, pros and cons
Blockchain is a digital ledger wherein peer-to-peer transactions made using bitcoins or any other cryptocurrency are recorded and are available publicly and chronologically.
The technology is believed to more efficient and more secure. One of the key benefits of using block chain technology is that the data is decentralised which reduces the risks from cyber exploits. Some of the popular cryptocurrencies that use block chain technology are bitcoin and ether.
The challenge with block chain technology is that it's expensive and requires high-end resources to process the data. It's mainly because in a block chain network each node performs the same tasks as every other node on its own copy of the data.
Stand on cryptocurrency
Despite bitcoins valuations hit an all-time high and spike in interest in cryptocurrencies, the Indian government has been reluctant to proceed with bitcoins and others. The government has reportedly set up a committee to formulate a law on regularisation of cryptocurrencies in India.
In the past, the Indian government has warned people against investing in virtual currencies, even compared them with ponzi schemes. One of the key apprehensions has been that these cryptocurrencies could dent the government's efforts against the black money.
"There has been a phenomenal increase in recent times in the price of Virtual 'Currencies' (VCs) including bitcoin, in India and globally. The VCs don't have any intrinsic value and are not backed by any kind of assets. The price of bitcoin and other VCs therefore is entirely a matter of mere speculation resulting in spurt and volatility in their prices," the finance ministry said last month.
Cryptocurrency heist
Ever since bitcoins valuations skyrocketed, there's been a big surge in cyber crimes related to cryptocurrencies. Just last week, Japan-based digital exchange Coincheck suffered a major cyber breach and lost more than $530 million in NEM, the 10th biggest cryptocurrency by market capitalisation.
Recently, a hacker stole more than $150,000 in etherum, another popular cryptocurrency, by tricking people to participate in a cryptocurrency Initial Coin Offering (ICO) pre-sale. Earlier this month, three businessmen in India were hit by hackers who hijacked their devices and sought ransom in bitcoins.
Reliance Jio, which is rumoured to launch its own cryptocurrency called JioCoin, on Wednesday, advised people against downloading any application impersonating the Jio cryptocurrency.
"Reliance Jio would like to inform the public and media that there are no such apps offered by the company or its affiliates/ associates. Any such apps using the JioCoin name are fake and people are advised to refrain from dealing with any of them," the operator said.
How the industry reacted
The announcement on block chain has met with mostly positive response.
"The finance minister's vision to evaluate the block chain technology while clarifying Govt of India's stand on cryptocurrency is a great example of not throwing the baby out with the bath water," said Arvind Chandrasekhar, WW Government Affairs Lead, AMD.
"The encouragement for blockchain technology will boost digital economy and will usher in transparency and efficiency in the economy," Subho Ray, president IAMAI, said.
"The government has said that they want to eliminate use of crypto assets in illegitimate financial activities and we align with the government on their point of view. The statement essentially leans more towards the need for having robust regulations and framework to curb malpractices in the market and we are happy to support the government to help them in this endeavour," said Rahul Raj, co-founder,Koinex.
DD Mishra, research director at Gartner, says that the government should regularise the cryptocurrencies.
"Rather than restricting cryptocurrencies, they can be regulated to prevent any adverse impact and risks while exploring blockchain side by side and leverage opportunities which are available with new concepts and technologies that they bring to the table," he added.
"The announcement on the crypto currency by the FM should not be misinterpreted to mean the cryptocurrency is going to be discouraged by the government. The intention is more likely to regulate the circulation to avoid its usage for illegal transactions. In addition, the government has recognized the viability of block chain technology that powers cryptocurrency. Efforts should be made to bring in regulations at the earliest to achieve this aim," Rashmi Deshpande, associate partner, Khaitan & Co said.