Bigo Live: This popular live video blogging app is filled with obscene content
Bigo Live, a live video blogging platform, is becoming increasingly popular in India. This popularity, however, is driven by all wrong reasons.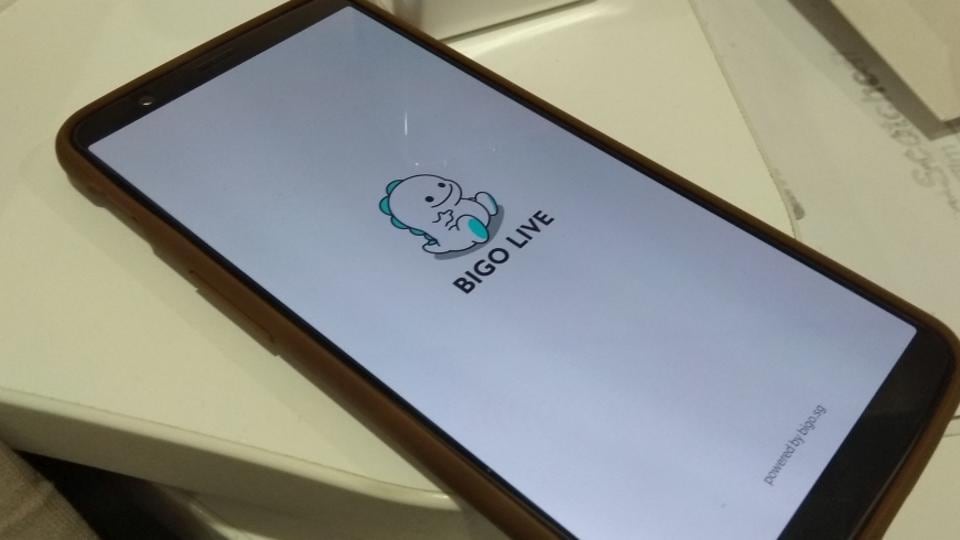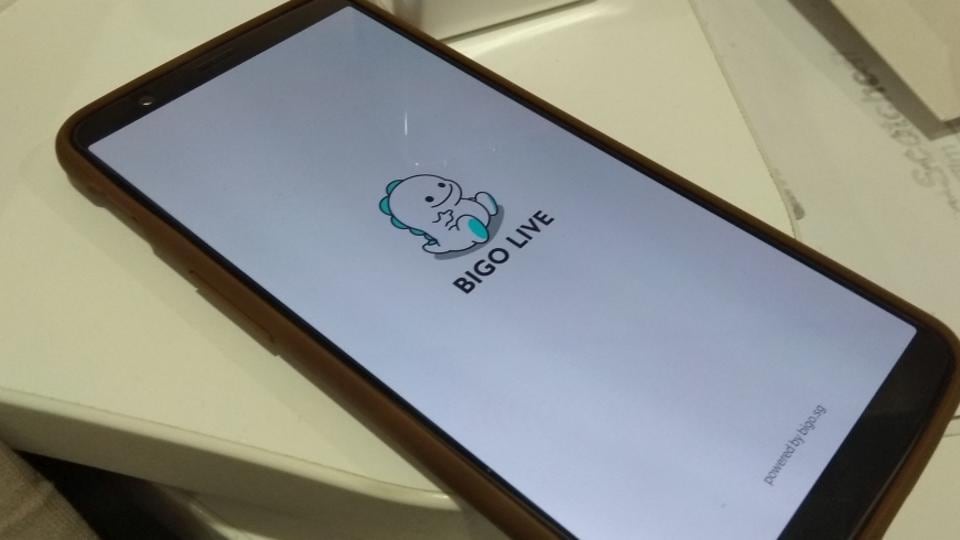 Waqar Khan, an executive at a leading telecom company, came across an application called 'Bigo Live' where he could talk to women via live video earlier this year. Days later, he found himself addicted to the app, browsing different windows of live streams (mostly the ones with obscene images of women).
Also read:
Looking for a smartphone? To check mobile finder click here.
"I uninstalled the app after using it for some days. The app sought a subscription fee for actually video-chatting with the women," Waqar told me with much disappointment.
Waqar, however, isn't the only person hooked to Bigo Live, which claims to have 150 million users around the world. The application is listed between the download range of 100,000,000-500,000,000, no small feat for an application that was launched just over a year ago.
Developed by Singapore-based BIGO TECHNOLOGY PTE LTD, Bigo Live is essentially a live video blogging application where one can live broadcast anything they are up to. Sporting an interface similar to Periscope and Meerkat, Bigo Live also allows users to monetise their live streams through in-app gifts that can be encashed for real money. To cash out, a live streamer needs to have at least 6,700 beans in their account.
The in-app purchases range from ₹69 to ₹6,000 on Google Play Store and Apple App Store.
Driven by an innovative concept and gamification element, Bigo Live is popular in South East countries. "Initially launched in March 2016, BIGO LIVE became the most popular App and ranked #1 in Apple App Store and Google Play in the Thailand market since launch," the company says.
Bigo Live: Obscenity
However, in India, the application has become a platform for obscene content -- with mostly men flocking to live-stream windows of women responding to their comments and video calls. A quick glance at the application shows multiple thumbnails featuring objectionable images of women.
While some of the live streams are "harmless" ones of women or men dancing or doing random things, some feature women making innuendos and lewd gestures. At the bottom of the live stream screen, you'll notice a flurry of messages asking the women to perform certain activities or respond to their messages (similar to comments on a live video on Facebook).
I opened a live stream of a vlogger called "Tannu", who could be seen lying in bed in her night gown. The camera mostly focused on her breasts. The screen displayed a phone number where she demanded the transfer of a certain amount of money in her Paytm account, after which would make a WhatsApp video call to the person concerned. In one of the other live streams, I saw two people (in short windows on the side) hurling choice abuses at each other in Hindi on a live video call.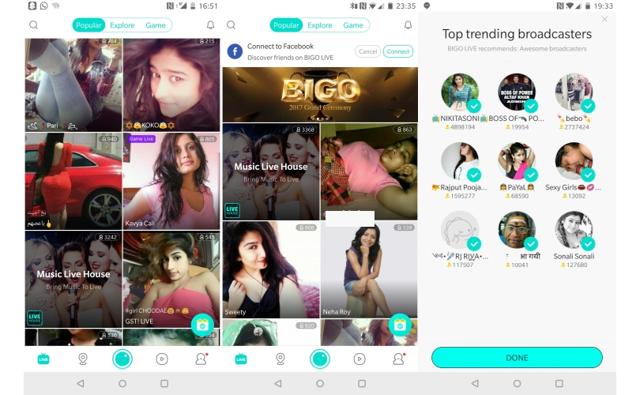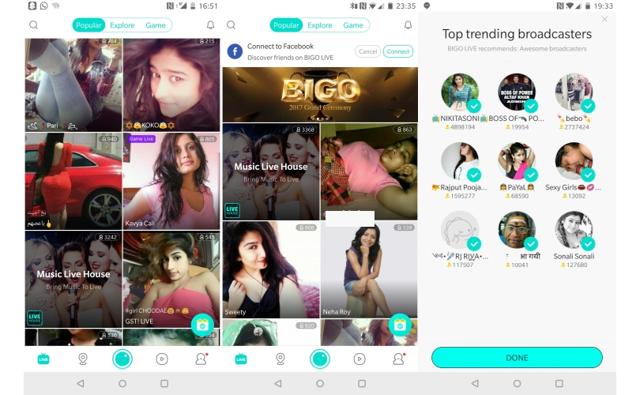 Surprisingly, the live stream screen pops up with a message that says: "Be polite and respectful. Any display of smoking, vulgarity, pornography and nudity is prohibited on Bigo Live. The account of violators will be banned. Moderators inspect the content 24 hours (a day)."
But the moderators seem to be asleep, given the borderline pornography widely prevalent in the application.
On YouTube, a quick search "bigo live girls" displays a number of results claiming to be screen recording of live streams. As expected, the results are mostly of women with captions such as "Hot Girl Bigo Live 88" and "Bigo live Girl Nipple Showing | 18+."
Bypassing Google Guidelines
The listing on Apple's App Store, however, clearly mentions that the app has "Infrequent/Mild Sexual Content and Nudity; Infrequent/Mild Realistic Violence; and Frequent/Intense Mature/Suggestive Themes."
Google's Play Store, which has much larger presence in India, just rates the app as "12+, parental guidance recommended."
Google's 12+ rating means: "Violence involving fantasy characters and/or non-graphic violence involving human-looking characters or animals is permitted. Non-graphic nudity, mild language and simulated gambling are also permitted, but sexual expletives are not."
Google clearly mentions on its policy website for app developers that it doesn't allow "apps that contain or promote sexually explicit content, such as pornography. In general, we don't allow content or services intended to be sexually gratifying".
Here are some examples of common violations: Depictions of sex acts or sexually suggestive poses; Promotional images of sex toys; promoting sexually explicit user-generated content; content that depicts, describes or encourages bestiality; apps that promote escort services or other services that may be interpreted as providing sexual acts in exchange for compensation.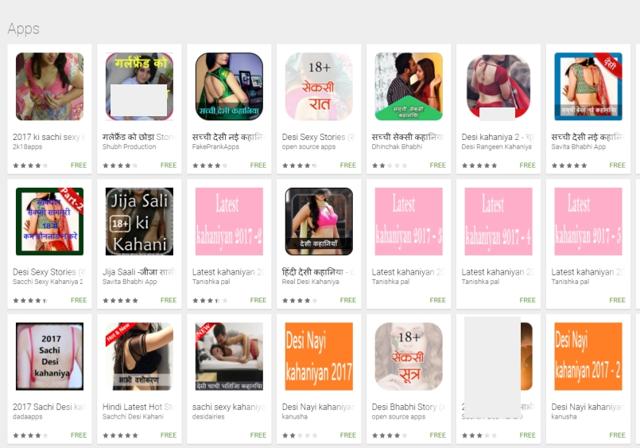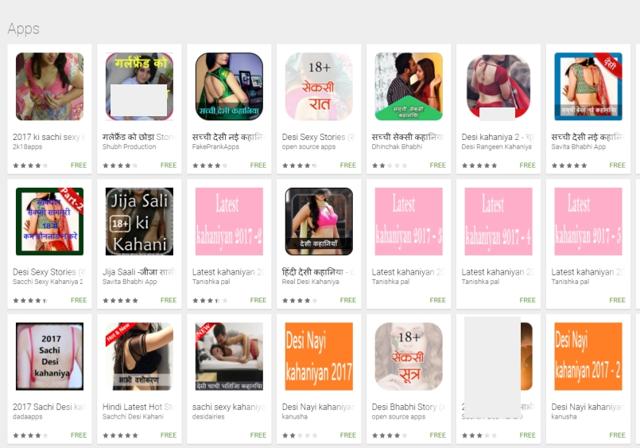 Apps like Bigo Live, which easily surpassing Google's scanner, are no new phenomenon. The Google Play Store is already flooded with apps that promote obscenity and sexually suggestive content.
Back in February 2016, an app to enlarge your genitals trended on Play Store in India. At the moment, there are apps called Meli Videos, Love Chat Hot Girls, 2017 Ki Sachi Sexy Kahaniya, Sachi Desi Kahaniya, and so on. Tapping on any of these apps will show you a list of mirror apps that sell similar content.
As far as Bigo Live goes, it is listed in the top free Android apps on India's Google Play store.
Follow HT Tech for the latest tech news and reviews , also keep up with us on Twitter, Facebook, and Instagram. For our latest videos, subscribe to our YouTube channel.
First Published Date:
21 Nov, 03:56 PM IST
71589384576675
NEXT ARTICLE BEGINS