Jio Glass: What is Mixed Reality technology that Reliance is betting on?
Reliance Jio has added Mixed Reality as one of its new focus areas. It also launched an MR headset called Jio Glass. Here is everything you need to know about the technology and potential use cases.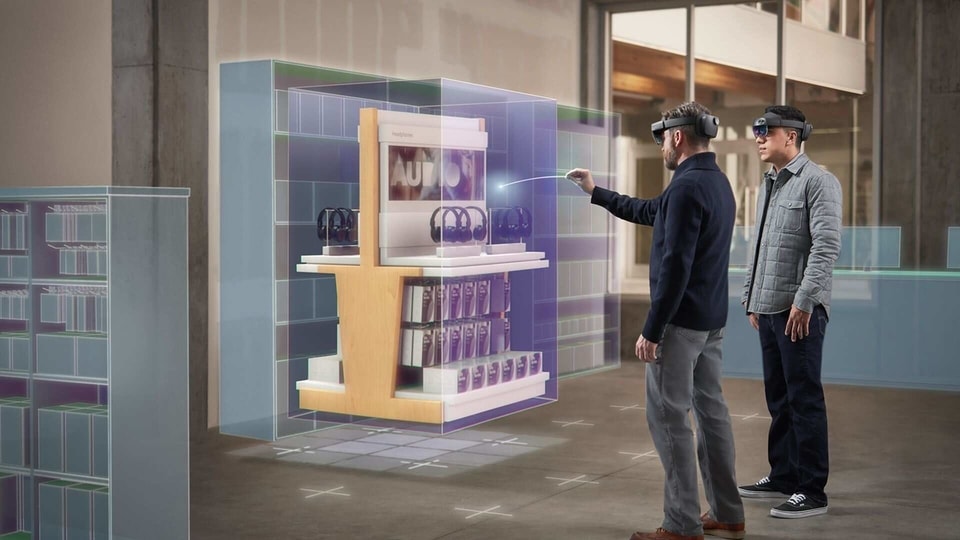 Reliance Jio is the latest company to join the race to democratise Mixed Reality (MR) technology. The company has developed a Jio Glass that uses MR and Augmented Reality (AR). The MR headset will join Reliance Jio's key focus areas that bet on the cloud, 5G, and Virtual Reality (VR).
It is worth noting that Mixed Reality has been around for quite some time. The adoption in the commercial market has been extremely limited, though. Over the years, Microsoft has tried to push the technology through different iterations of its HoloLens, an MR-based headset. The company has also showcased a variety of use cases for the technology, ranging from education, communication to infotainment.
What is Mixed Reality?
MR is essentially a blend of the real world and digital elements. It is an extension of the Augmented Reality. The technology allows you to engage with both physical and virtual environments. To achieve this, you need an ecosystem of compatible technologies such as a headset, high-quality imaging, and motion sensing, among others.
Unlike Virtual Reality, you can simultaneously communicate with the real world and the virtual world. Think of Mixed Reality as a centre of a spectrum with the physical world and digital world on each end.
"It provides the ability to have one foot (or hand) in the real world, and the other in an imaginary place, breaking down basic concepts between real and imaginary, offering an experience that can change the way you game and work today," Intel explains on its website.
Microsoft explains the technology as "the next evolution in human, computer, and environment interaction and unlocks possibilities that before now were restricted to our imaginations. It is made possible by advancements in computer vision, graphical processing power, display technology, and input systems."
Top applications of Mixed Reality
As seen in Reliance Jio's demonstrations, MR can be used for a variety of purposes.
Education is said to be the biggest beneficiary of the technology. Mixed Reality allows teachers to better demonstrate a concept using 3D projections and simulations. It makes it much easier for young students to visualise complicated things, for instance, a structure of a molecule or virtual visit to any destination.
The engineering sector can also leverage the technology to better prepare for a big project. Engineers can leverage 3D simulations for a better-designed model. Mixed Reality can also be used for entertainment and healthcare.
For reference, you can check out Microsoft's MR headset called Magic Leap1. Microsoft defines the gear as a "wearable spatial computer." Some of its top applications include gaming, designing, and research.
What Jio Glass can do?
Reliance Jio has already demonstrated the use case for productivity and education. The Jio Glass platform already supports 25 applications.
Another interesting usage will be interacting with others over a conference call, who can join them either in their 3D avatar or a standard 2D video call format. The MR headset also supports voice commands.
"Jio's latest innovation, Jio Glass, is at the cutting edge of technology that provides best-in-class Mixed Reality services to give users a truly meaningful immersive experience," RIL President Kiran Thomas said at the AGM while introducing Jio Glass.
We're expecting Jio Glass to also leverage the upcoming 5G network for a seamless experience.
Follow HT Tech for the latest tech news and reviews , also keep up with us on Twitter, Facebook, and Instagram. For our latest videos, subscribe to our YouTube channel.
First Published Date:
19 Jul, 12:39 PM IST
71595142056067
NEXT ARTICLE BEGINS