Tech News Highlights Today: Amazon, Pesky SMS, Apple iPhone 13, Bitcoin to Windows 11 and more - take a look
Tech News Highlights Today: Take a peek at what has been enlivening up the tech world today. The news-breaks include Amazon sellers earning
₹
1 cr and more, Pesky SMS problems, Apple iPhone 13, Bitcoin price, Amazon sleep tracker, Whatsapp features update, income tax website glitches, Pokemon Go event, Windows 11 update and much more.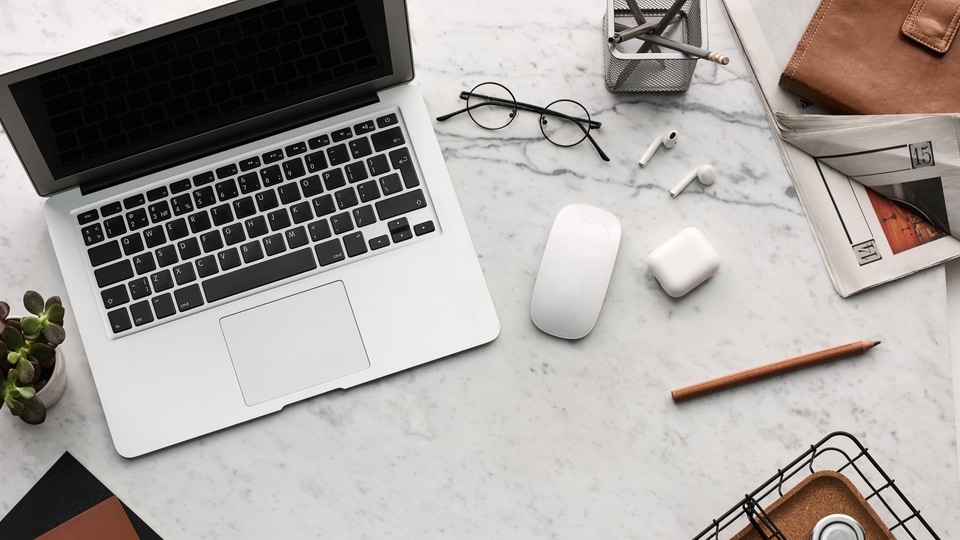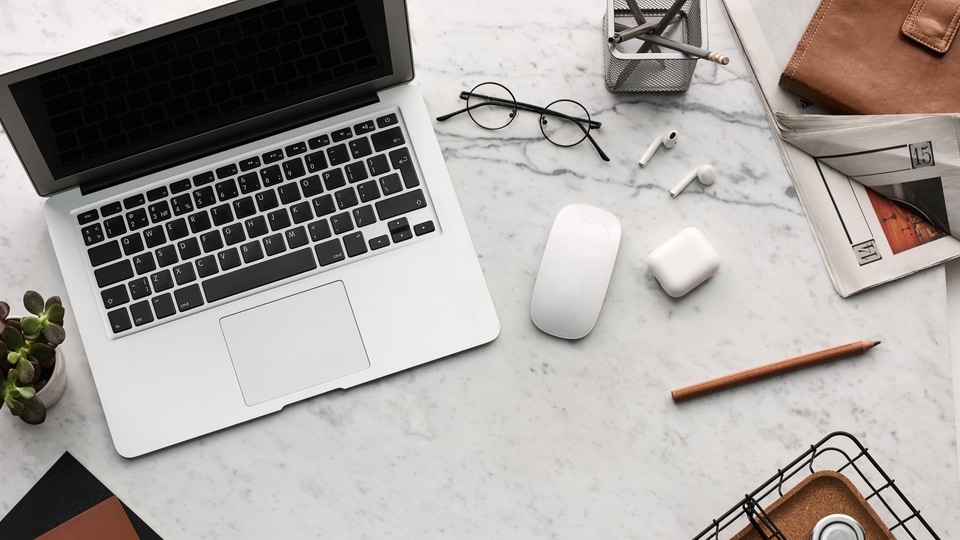 Tech News Highlights Today: It has been an exciting day so far with a number of tech companies strutting their stuff in front of their fans. From Apple iPhone 13, Bitcoin price surge in year, Amazon sleep tracker, Sony robotics prediction, Whatsapp features update, Twitter controversy in India, income tax website glitches, Nokia G20 phone, Pokemon Go game and many more updates have come in fast and furious today. Some of them have personalised uses while others are more general in nature but ultimately do impact the users in one way or the other. So, take a look at what has grabbed the attention of tech lovers today.
6:30 PM: Amazon sellers grossing over ₹1 cr - Amazon India on Sunday said that it has seen six-fold growth in the number of sellers grossing over ₹1 crore in sales during three-day Small Business Days event. More than 84,000 lakh sellers of around 8.5 lakh sellers on its platform received a single order from customers across the country during the SBD event.
Also read:
Looking for a smartphone? To check mobile finder click here.
"During the three-day event, more than 84,000 sellers received an order. 68% of these sellers who received an order were from non-metro cities like Kodagu (Karnataka), Dholpur (Rajasthan), Eta (Uttar Pradesh), Giridh (Jharkhand), Una (Himachal Pradesh) and Tinsukia (Assam). 7,500 sellers received their highest single-day sale – an increase of over 2.8 times compared to the previous SBD organized in December 2020," Amazon said in a statement.
5:30 PM: Pesky messages - Around 74 per cent of the total respondents in a survey have said they are getting unwanted SMS despite being in the regulator Trai's 'Do Not Disturb' list, according to a report released by online platform LocalCircles on Sunday. The 'Do Not Disturb' list is meant for protecting subscribers from pesky communications.
The survey, which collected over 35,000 responses from citizens located in 324 districts of the country, found out that 73 per cent of citizens are getting four or more unwanted SMS on a daily basis.
Regulations regarding pesky calls are managed by the Telecom Regulatory Authority of India (Trai). It has provision to penalise pesky callers in the range of ₹1,000 to ₹10,000 per violation.
In the same survey, 26 per cent of citizens said at least a quarter of the unwanted SMS comes from mobile service providers; while banking, insurance, real estate, local services and earning money offers were the primary drivers for spam SMS.
The DoT has proposed to make the norms more stringent by reducing the slabs for levying penalty to ₹1,000 per violation for 0-10 breaches; ₹5,000 each for 10-50 violations; and ₹10,000 each for more than 50 violations.
3:30 PM: iPhone 13 - A report by Mashable India hints that the iPhone 13 and iPhone 13 mini might not ship with LTPO OLED panels like the iPhone 13 Pro and iPhone 13 Pro Max, but there will be more changes to keep in mind going forward.
3:25 PM: Bitcoin price - It has been a week of intense volatility for cryptocurrencies including Bitcoin. However, the price of Bitcoin is up some 250% from a year ago, although it is well down from its April high.
3:10 PM: Sony to Use Robots - The company predicts that robots will take over its manufacturing of televisions, smartphones and cameras as the company shifts attention to services, the Financial Times reported. Unmanned production lines are expected to cut costs by 70% at Sony's mainstay TV factory in Malaysia by the fiscal year 2023, compared with 2018.
3:00 PM: Amazon sleep Tracker - Amazon on June 22 asked the FCC, which regulates airwave uses, for permission to market a device that uses radar. The technology captures movement in three dimensions, enabling a user to control its features through simple gestures and movements, reported Bloomberg.
2:30 PM: Cryptocurrency - A 101.38-carat diamond was sold at Sotheby's for HK$95.1 million ($12.3 million) in cryptocurrency, becoming the most expensive piece of jewelry sold through such type of payment, the auction house said.
1:30 PM: Twitter controversy in India - After it was accused of failure to comply with the new IT rules in India, Twitter has finally, appointed its Resident Grievance Officer for India. Twitter named Vinay Prakash as its Resident Grievance Officer today. However, it still has to appoint 2 more people to key jobs - chief compliance officer and nodal officer. They have to be Indian residents.
Also read: Looking for a smartphone? Check Mobile Finder here.
1:00 PM: WhatsApp app - WhatsApp has officially confirmed multi-device support, and it's slated to come later this year. WhatsApp is working on beta versions for its web and desktop applications as well. WABetaInfo has now spotted the WhatsApp desktop app in beta. It will be available when WhatsApp will open up the multi-device beta program for Android and iOS users.
12:30 PM: Income Tax official website - A month after its launch and two weeks after the finance minister reviewed its functioning, technical glitches continue to mar the functioning of the new income tax portal, incometaxindia.gov.in, as certain key utilities like e-proceedings and digital signature certificate are not yet functional, say chartered accountants. Also, some overseas firms have been facing problems in logging in to the portal, they said.
12:00 AM: Microsoft Windows 11 - Microsoft has detailed its update plans for Windows 11 on its official support website. The company has confirmed that it will release only one big feature update plan for Windows 11 every year. However, Microsoft will roll out regular monthly quality updates to provide security updates and bug fixes.
11:00 AM: Nokia G20 photos - We have some outstanding photos of the G20 in our gallery. HMD Global has launched the Nokia G20 smartphone in India earlier and it will be available via Nokia.com and Amazon India starting July 15. Check Nokia G20 gallery link here.
10:00 AM: Kaseya hack - Executives at Miami-based Kaseya Ltd. were warned of critical security flaws in its software before a ransomware attack this month that affected as many as 1,500 companies, according to five former employees.
ALSO READ: Kaseya failed to address security before hack, ex-employees say
9:00 AM: Pokemon Go 5th Anniversary: Pokemon Go is celebrating its 5th anniversary. There's not only an in-game event to mark the occasion, there are also some other rewards to be won as well. Niantic has announced some special rewards and features for Indian players of Pokemon go and they are pretty fun. All players who manage to complete a total of 24 challenges will be able to unlock Time, Space, and a mystery bonus weeks after the Pokemon Go Fest 2021 wraps up.
Follow HT Tech for the latest tech news and reviews , also keep up with us on Twitter, Facebook, and Instagram. For our latest videos, subscribe to our YouTube channel.
First Published Date:
11 Jul, 02:06 PM IST
71625992023319
NEXT ARTICLE BEGINS