CES 2018: LG banks on Google AI in 'smart home' push
A LG ThinQ speaker with Google Assistant will be available in coming months.
Updated on 09 Jan 2018, 08:59 AM IST
in news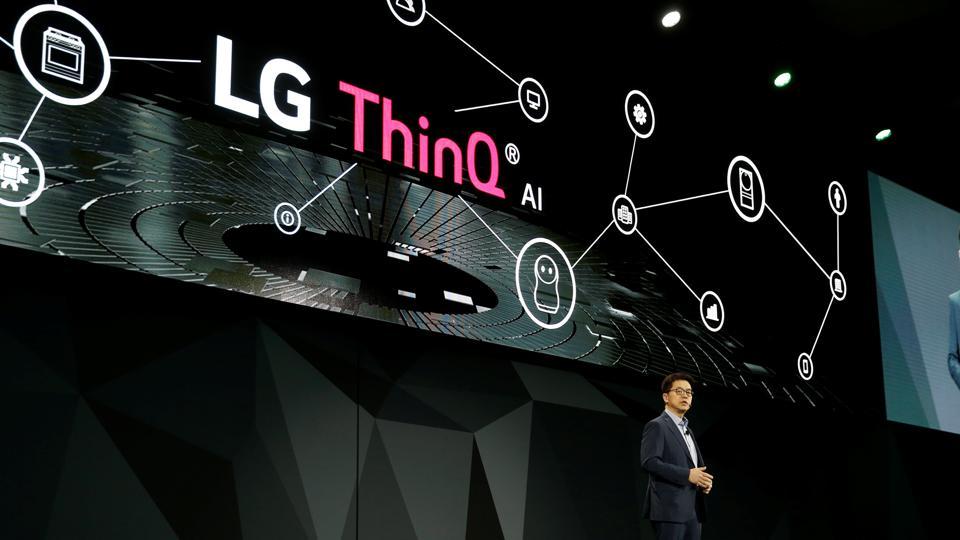 Consumer electronics titan LG on Monday proclaimed this year a "tipping point" for smart homes, pushing hard into artificial intelligence and building Google Assistant into a smart speaker.
LG Electronics is developing technology designed to enable its appliances, televisions and other devices adapt to users and collaborate to handle tasks. The AI platform is "open" to utilising software made by other companies, LG chief technology officer I.P. Park said during a press event on the eve of the official opening of the Consumer Electronics Show in Las Vegas.
"The world has become just too complex for just any single company to insist on a proprietary, closed solution," Park said.
LG collaborators include Google and Alexa creator Amazon, according to the South Korea-based consumer electronics titan.
"2018 will be the tipping point for the smart home and, more important, for the smart connected lifestyle," LG US marketing vice president David Vanderwaal said.
Google Assistant is being integrated into LG products including televisions, headphones and smart speakers, Park said.
"Our goal at Google is to help people get things done in a natural, seamless way," Google Assistant vice president of engineering Scott Huffman said.
Interacting with computers by speaking has proven a hit, and the ability of virtual aids to converse with people is expected to improve quickly, according to researchers from the Consumer Technology Association behind the annual CES gathering.
A LG ThinQ speaker with Google Assistant will be available "in coming months," according to Huffman.
- Robotic room service -
LG's vision for its artificial intelligence platform includes enabling appliances, cars, air conditioners and other "everyday" devices to adapt to users' individual preferences as well as collaborate on tasks.
"Our products will learn from users to provide intelligent services, not the other way around," Park said.
"You won't have to study instruction manuals anymore."
Examples included robotic vacuums that can not only distinguish between pets, people and furniture, but can be told to tend to cleaning automatically after residents leave home.
Washing machines will know from calendar entries that their owners went to the gym that day and adjust settings for handling workout clothes.
There is also the potential for refrigerators to tell cars when a stop at the market is advised.
LG is also working on more and smarter robots, showing off concept models crafted to serve as hotel porters, deliver room service meals, or function as shopping carts complete with check-out capabilities.