LG V30+ review: A well-packaged premium smartphone
Priced at ₹44,990, LG V30+ takes on OnePlus 5T and other premium Android smartphones such as Samsung Galaxy S8 and Google Pixel 2. Here's our detailed review of the latest LG smartphone.
18 Dec 2017, 08:13 PM IST
in news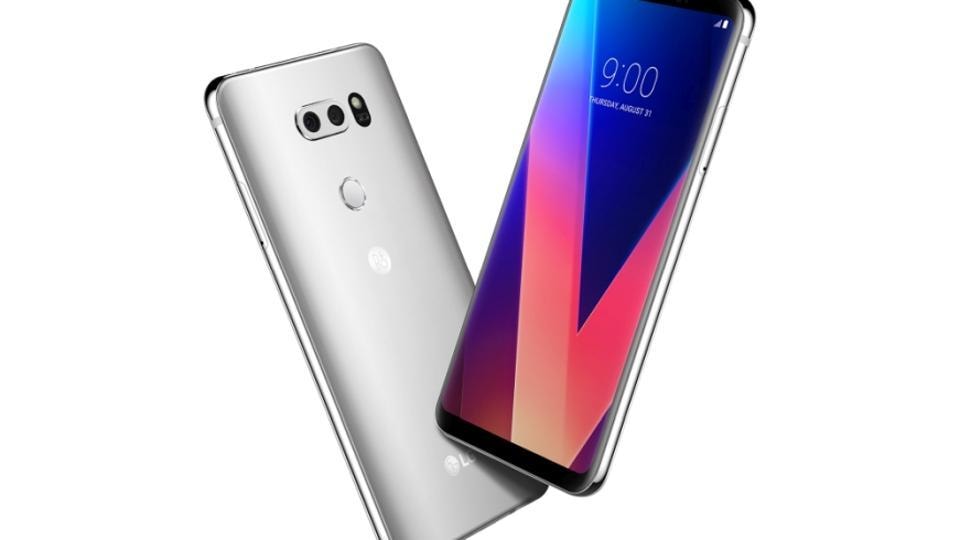 After a disastrous run with the modular G5, LG finally gave up gimmicks. And that learning was extended to its premium V-series this year when it shunned the weird secondary screen on the V10 and V20.
The latest V30+ is much more refined, has great looks and isn't behind the competition on any count. And that's a big statement as I have used the best of 2017, including Samsung Galaxy Note 8, Google Pixel 2 XL and iPhone X.
While we will talk at length about LG V30+'s strengths and weakness, what definitely works in favour of the smartphone is the price tag — ₹44,990. This puts LG V30+ just above the popular OnePlus 5T and below Samsung Galaxy Note 8 and Google Pixel 2 XL — which, I think, is a well thought strategy. And looking at the history of its predecessor, a price drop in the future could make the device a more compelling proposition.
LG V30+: Design, Display
LG V30 Plus' two biggest strengths are design and camera, both of which are top notch. As far as design goes, it's a stark contrast from last year's V20, which now in hindsight looks quite dated. V30+, however, looks hip with an edge-to-edge 18:9 panel, which seems to be the next major display standard for smartphones.
LG V30+ does take inspiration from the flagship LG G6 but seems much more sophisticated and luxurious. It measures 151.7 x 75.4 x 7.3mm, making it quite a slim device and matching the dimensions of Google Pixel. On the side, it has a shiny metallic framing that fluidly merges with the rear that has a curved glass. Unlike other glass back phones, LG V30+ seems subtle but not sturdy as one would expect it to be. While the phone managed to survive small drops, it did get a dent on one occasion, fortunately not a big one.
But what matters is that despite the 6.01-inch screen, it fits very well in palms and is comfortable to use, although it did take a few days to get used to the glossy siding, which gets quite slippery if you have wet or sweaty palms. But in general, LG V30+ looks good enough for you to show it off to your friends.
Apart from a premium design, LG V30+ brings OLED display — making it highly vibrant, rich in colours and a visual treat. Throw an 18:9 aspect ratio and 2,880 x 1,440 pixels resolution to the mix, and V30+ makes a great phablet, if the phrase still exists in 2017, especially for watching high definition movies.
LG V30+: Camera
LG V30+ comes with a dual-camera setup that consists of 16-megapixel sensor with f/1.6 aperture and 13-megapixel sensor with f/1.9 aperture.
The secondary camera enables wide-angle lens which brings more real estate into the pictures. I think this makes compelling for taking landscape photos. But the experience with the wide-angle photos has been a mixed bag. Some shots came really splendid, while some were just meh. Besides, the LG V30+ offers a decent enough camera for its price point.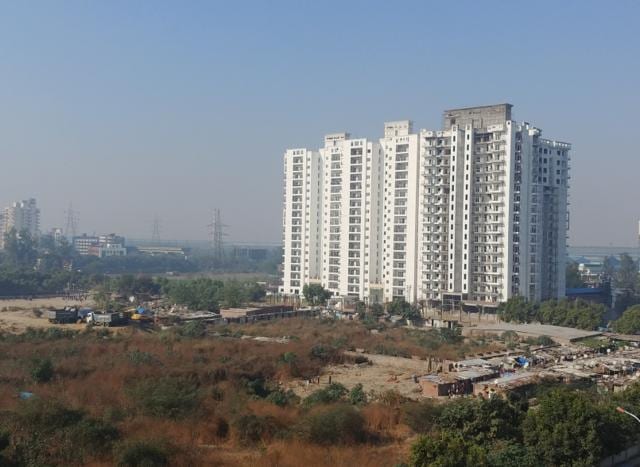 There are a bunch of built-in camera modes such as Grid shot (for collages), 360-degree panorama, Cine Video (to add more effects to normal videos), and other routine modes such as Pro, slow motion and time-lapse.
The camera is quite zippy and quickly processes the images. HDR mode, if used wisely, can yield great results. What's missing in the camera is a dedicated Portrait mode, which has become quite a phenomenon this year. That said, the 5-megapixel wide-angle selfie camera is quite good as well.
LG V30+: Performance
Under the hood runs Qualcomm's top-end Snapdragon 835 processor coupled with 4GB RAM. The smartphone does not disappoint as it easily handles graphic-intensive games such as Marvel: Clash of Champions and South Park: Phone Destroyer along with basic running games like Temple Run and Subway Surfer.
LG needs to refine its software experience. For starters, it needs to align the custom LG UX with Google's Material Design. Some UI customisations feel simply unnecessary. The OS is based on Android Nougat, a bit of disappointment for a phone launching in the final months of this year. Though it should be eligible for Android Oreo upgrade, users will have to wait for the new exclusive Android 8.0 features until then.
But it's not all bad. During our usage, software didn't play a spoilsport at any stage, but some reviewers have pointed out that they have faced some lags. I didn't or haven't come across any so far.
LG V30+ comes with 3,300mAh battery which on average lasts for a day. But if you are a power user, say you like to browse and stream content a lot, it's advisable to carry a power bank or charging cable with you, though fast charging comes in handy. And there are some software-based customisations as well, just like any other Android smartphones.
One of the unique things that LG V30+ brings to the table is Hi-FI quad DAC audio technology. When using a wired headphone, you can easily notice an optimisation of audio. There's a solid punch in audio clarity and it is quite balanced. You can head to Settings > Advanced Settings > customise audio preferences.
LG V30+: Verdict
After having reviewed the best phones of this year, LG V30+ seems no slouch. Of course, it has its own hits and misses, but it will appeal to both kinds of customers who are looking for a stylish accessory or just a high-end device, without having a budget of a Note 8 or Google Pixel 2 XL. It's easily one of the best phones LG has made so far.