Microsoft Edge coming soon to Android and iOS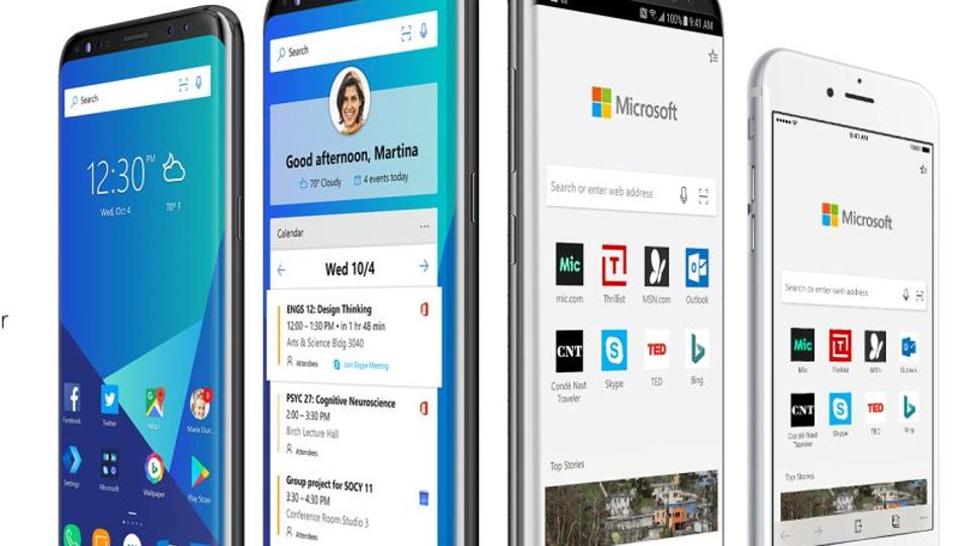 Microsoft Edge browser, after having stayed on PCs and laptops, will soon be coming to Android and iOS platforms. Will Microsoft Edge survive the highly competitive mobile browser market, dominated by Google Chrome and UC Browser?
Microsoft on Thursday announced expanding its Edge browser to the mobile platform. The company has rolled out a preview version of the browser for iOS and Android, but the access is currently reserved for Windows Insiders, a program for early testers. Microsoft Edge had debuted with Windows 10 in 2015 and existed alongside Microsoft's default Internet Explorer on newer PCs and laptops.
The mobile version of the Edge focuses on a seamless switch between PC to mobile phones. "From PC to mobile, you can browse seamlessly across your devices, while your information syncs in the background. Go anywhere and pick up where you left off by easily moving content between your mobile device and your Windows 10 PC. Your passwords and favourites are synced across your devices so your browser is always personalized to you," says Microsoft on its website.
It comes with a Hub View that allows you to easily find and manage content such as reading list, history, and favourites, among others. It also has a Reading View that lets you customise the content layout on a web page for better reading. Other key features of the browser include a built-in QR Code Reader, voice search and InPrivate mode for private browsing.
Microsoft further explains that it is using Apple's WebKit engine for the iOS version of the browser. This essentially means Microsoft Edge for iOS can match the experience as on Safari browser on iPhones and iPad.
On Android, Microsoft is using the Blink rendering engine, which has been sourced from the Chromium Browser project. The company is leveraging Google's Android WebView control in order to make the Edge browser at par with Chrome on Android.
The new mobile browser will be competing against the likes of Google Chrome, UC Browser, Opera Mini and Safari among others. According to a third-party browser tracking website NetMarketShare, Google Chrome is the top mobile browser followed by Safari, Opera Mini, and Firefox.
According to another third-party tracker StatCounter, Chrome and UC Browser are among the top browsers in India.