Microsoft launches free version of Teams to take on Slack and Facebook Workplace
The free version of Microsoft Teams brings unlimited app integrations and 10GB team file storage, and more.
13 Jul 2018, 10:14 AM IST
in news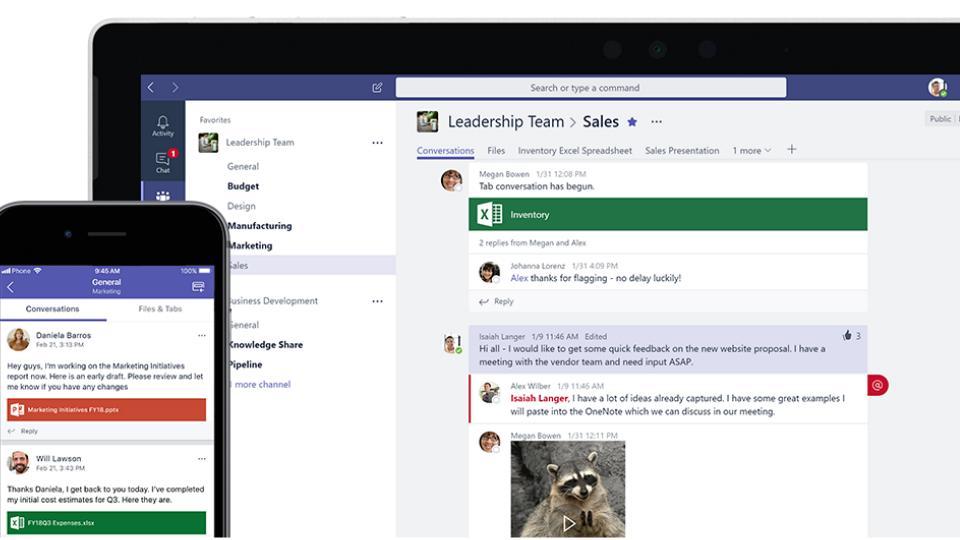 Microsoft wants you to replace Slack as your workplace messaging application — a segment long pursued by Google (through Hangouts) and even Facebook (through WorkPlaces). The company on Thursday announced a free version of its Microsoft Teams.
Since its debut in November, 2016, Teams has remained one of the flagship apps on Microsoft's Office suite. In less than two years, Microsoft Teams has grown to over 200,000 businesses across 181 markets. With the free version, Microsoft is going for the kill.
Teams vs Slack vs Workplace
Microsoft Teams has definitely evolved from the original version with more third-party app integrations and better features to enhance the user experience. The company had reported Teams adoption in 125,000 organisations across the world in September 2017.
Despite Microsoft Teams' steady growth, Slack has continued to be a top player. According to a Techcrunch report in May this year, Slack had gone past 8 million monthly active users. This user base included 3 million paid customers, a key data point considering Slack's push comes from its good-enough free versions.
Back in September, 2017, the workplace instant messaging application raised $250 million from investors, led by SoftBank's Vision Fund. Slack was recently valued at $5.1 billion.
Facebook too has been aiming at this segment with its Workplace. While there's no latest data on its userbase, back in October 2017, the platform had over 30,000 businesses as its users. The company recently launched a free version of its platform for non-profits.

Microsoft Teams free version: Top features
The free version of Microsoft Teams is available globally in 40 languages. The free version can accommodate up to 300 people in one team.
Users on the free version of Microsoft Teams will have access to unlimited chat messages and search on Microsoft Teams. Slack limits the number of messages one can search on the platform for its free version. The free version also comes with built-in audio and video calling for one-on-one conversations, group calls, and the entire team.
In terms of storage, Microsoft Teams will offer 10GB of storage for each team and 2GB per user. Microsoft Teams users will also have access to other Microsoft products such as real-time content creation with Word, Excel, PowerPoint and OneNote. These apps will come built-in with Microsoft Teams. More apps like Adobe, Evernote and Trello can be integrated with Microsoft Teams.