'Monisha's fati T-shirt'! How this Apple cloth, priced at 1,900, made Internet lose its cool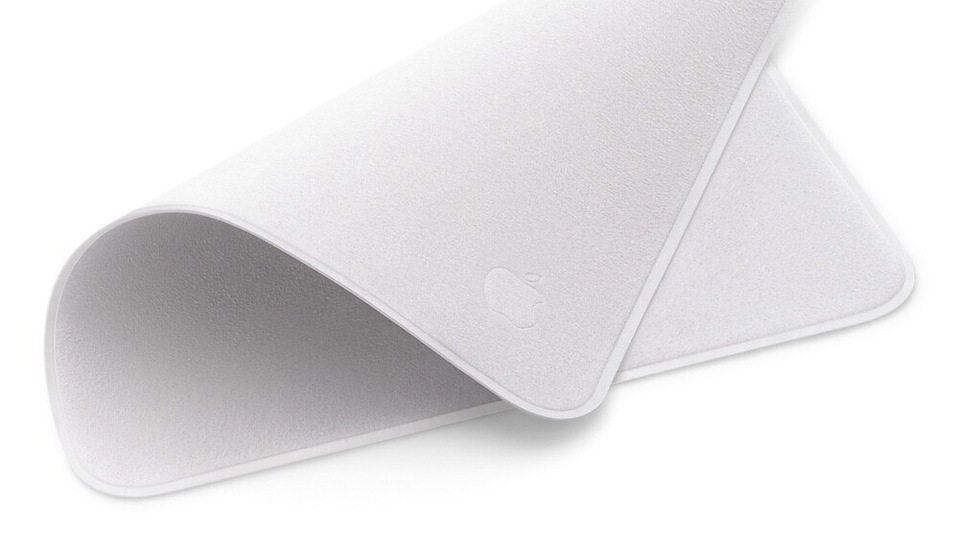 Awesome! Just check out how this Apple cloth, priced at 1,900, made Internet lose its cool - from 'Monisha's fati T-shirt to wiping tears', here are the best reactions.
Apple has left the Internet shocked and awed in equal measure with its Polishing cloth priced at INR 1,900. Yes, Apple has had a hectic couple of months, what with the launch of the iPhone 13 series last month and the arrival of the new iPad, iPad mini and Apple Watch Series 7, followed by the powerful new M1 Pro and M1 Max powered MacBook Pro models that were launched on Monday. Although all else has gone down well, a small piece of cloth has managed to make it stumble into a raging controversy.
This happened when the company silently added a new product to its store - a polishing cloth to clean screens. The catch? This Apple polishing cloth costs INR 1,900. It was enough for the Internet to lose its cool quotient and the social media posts started coming in fast and furious pocking fun at Apple and worse. Among the most awesome reactions was by a Twitter user Shibani Gharat who reminisced - "Monisha……your old fati T-shirt..." What got the Internet worked up even more is that the cloth is in demand! Its delivery date has been pushed back - it is shipping after 3-4 weeks in some regions.
Also read: Looking for a smartphone? Check Mobile Finder here.
The Apple Polishing Cloth looks just like any other screen cleaning microfiber cloth that one might find elsewhere, with one visual difference. The cloth has the Cupertino company's logo debossed (indented) on one corner. Apple's pricing and the promotional material states the cloth will "safely and effectively" clean any Apple display, such as the company's iPhone, iPad and Mac devices. With microfiber cloths available on e-commerce websites for as low as INR 112 it is difficult to understand what the Apple-branded cloth does that the cheaper alternatives cannot.
Internet enthusiasts took to Twitter to poke fun at the company. Read reactions below.
On Twitter Shibani Gharat had an amazing take on the entire fiasco. "Monisha……your old fati T-shirt and Gamcha are too middle class, use the new ₹1,900 polishing cloth to keep iPhone and MacBook shiny and dust free #applepolishingcloth on #sarabhaivssarabhai "
Another Twitter user Anuj Shukla (@ursanujofficial) tweeted "Apple's Polishing Cloth Released For drying your eyes when you see new MacBooks starting at ₹1,94,900." while Kyle Reddoch (@WinPhanKyle) pointed out that Apple had put up a "compatibility list" for the cleaning cloth. Meanwhile, user Garv Malik (@GarvMalik) wrote "Apple launched a Polishing Cloth to clean its devices for INR 1900, waiting for them to launch a Polishing Cloth Pro Max for ₹5000 which is bigger".
Many memes too were shared on Twitter, poking fun at the Apple Polishing Cloth, with some Twitter users comparing the new accessory to their handkerchief and other fabrics used at home to keep devices clean. It must be noted that microfiber cloths are useful for picking up microscopic dirt particles more effectively without needing to rub and clean excessively and could prolong the life of a display.
However, as Bloomberg reports, the Apple Polishing cloth could be Apple's highest-margin physical product to ever go on sale, considering comparable accessories sell for around $1.50 ( ₹112 approximately) on e-commerce websites.