NASA raises warning of 5 asteroids heading towards Earth in January, 2022
An asteroid as large as Big Ben will be approaching Earth in January, 2022. However, it is not the only asteroid heading towards Earth.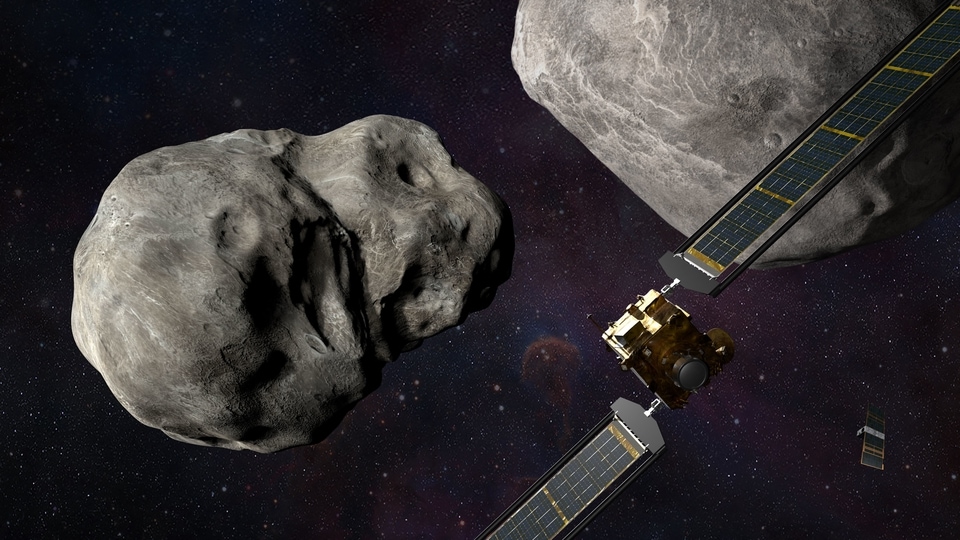 The year 2022 has just started and here we are with dire NASA warnings of potentially hazardous asteroids heading for Earth. The National Aeronautics and Space Administration (NASA) has reported that as many as five asteroids are coming towards the Earth in the first month of the year. An asteroid around the size if a bus will approach the Earth in the first week of January itself.
Asteroids, comets, and meteoroids are large rocks in space that orbit the Sun and occasionally vary their orbits due to the gravitational attraction of planets. When these space rocks do collide with any planet, it's usually a disaster. That's why, even when an asteroid with a diameter of more than 150 metres approaches Earth, NASA classifies it as a potentially hazardous asteroid and monitors it closely.
Asteroids in January 2022
Asteroid 2021 YK which is 38 feet (12m) wide is expected to pass within 118,000 miles of Earth by today.
On January 6, a 24 feet around 7m in diameter comet named 2014 YE15 will pass within 4.6 million miles (7.4 million km) of Earth.
A small which is only 13 feet (4m) in diameter known as 2020 AP1 will pass Earth on January 7, at 1.08 million miles.
One of the biggest asteroid coming near to Earth this month includes the Asteroid 2013 YD48 which is set to pass within 3.48 million miles of Earth on January 11. According to NASA, it is approximately 340 feet (104m) wide which makes it bigger than Big Ben. It has been reported that NASA identifies anything that passes within 120 million miles of Earth as a Near-Earth Object (NEO). Asteroid 2013 YD48 is being monitored by NASA on its Asteroid Watch Dashboard. According to NASA, anything passing within 120 million miles of Earth is classified as a Near-Earth Object (NEO). NASA's Asteroid Watch Dashboard is keeping an eye on asteroid 2013 YD48. Though it is not a dangerous object, but can be a matter of concern if it inches towards the Earth.
Another huge asteroid is set to pass near our planet on January 18. The gigantic rock, 7482 (1994 PC1), is around two-and-a-half times the height of the Empire State Building. According to Nasa's Center for Near-Earth Object Studies, it will pass at a distance of 0.013 astronomical units.
Follow HT Tech for the latest tech news and reviews , also keep up with us on Twitter, Facebook, and Instagram. For our latest videos, subscribe to our YouTube channel.
First Published Date:
02 Jan, 08:45 PM IST
71641136383241
NEXT ARTICLE BEGINS