Nokia 8 first impressions: Finally, a premium Nokia smartphone we've been waiting for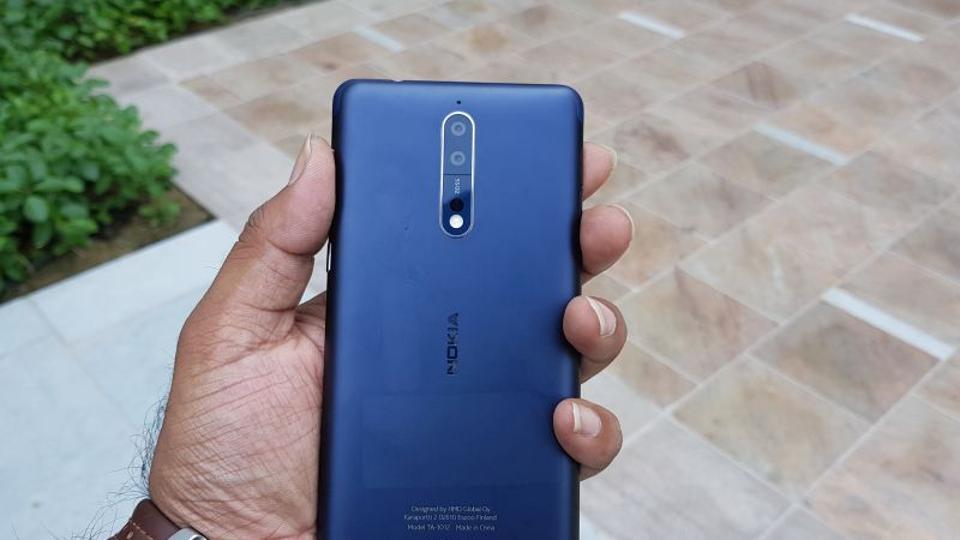 HMD Global's latest premium smartphone, the Nokia 8, is set to take on the likes of OnePlus 5, Honor 8 Pro and Galaxy S8 smartphones. Here are our detailed first impressions of the smartphone.
Nokia, a brand once synonymous with mobile phones, made a comeback in January this year, courtesy HMD Global, the Finnish firm that develops and markets smartphones and feature phones under the "Nokia" brand name. Ever since the resurrection, it's been a long wait for an Android smartphone that blended Nokia's expertise in design and camera, and specifications that could take on the likes of flagships from Samsung and LG. After wooing the budget market with Nokia 3, Nokia 5 and Nokia 6, HMD Global launched the Nokia 8 in August, the most premium smartphone from the company so far.
This phone, however, is not just about top-end specifications. It comes loaded with three first-of-its-kind features for Android smartphones: Collaboration with ZEISS optics, Nokia 'OZO Audio' and the 'Dual-Sight' mode. Add to this list the vanilla Android with a promise of regular security and software updates and it'd seem the phone has a lot going for itself. We used the smartphone briefly when it was launched in Delhi on Tuesday, and here are our first impressions.
First things first: The Nokia 8 is a beautiful smartphone. Never mind that it does not sport the trendy Infinity screen or a higher screen-to-body ratio like other contemporary smartphones. What works for it is its sturdy build and a uniform design with a minimalist approach. The phone does remind us of the older Lumia smartphones, but that's not a negative. It fits well in your palms with all the necessary buttons such as volume rocker and power buttons well within reach. Its capacitive touchbuttons at the bottom bezels for navigation, and a home button in the center that also doubles as the fingerprint scanner, add to the phone's ease of use.
Perhaps, a rear-facing fingerprint scanner, or a large home button, could have been much easier. The pill-shaped home button does take some time to get accustomed to. If you'd used Nokia 6 in the past, you would have faced the same issue initially.
Needless to say, the pure Android (it runs Android 7.1.1 Nougat out-of-the-box) seems fluid with absolutely no lag or stutter while shuffling between apps. The stock Android is now finally getting a wide attention by various OEMs. In the last couple of months, a number of phones, including Xiaomi's Android One Mi A1, launched with the pure Android. Lenovo ditched its Vibe UI for a range of its smartphones such as the K8 Note. The Nokia 8 will not only be upgradable to Android 8.0 Oreo but also receive regular security updates, a big pain point for Android users for a long time.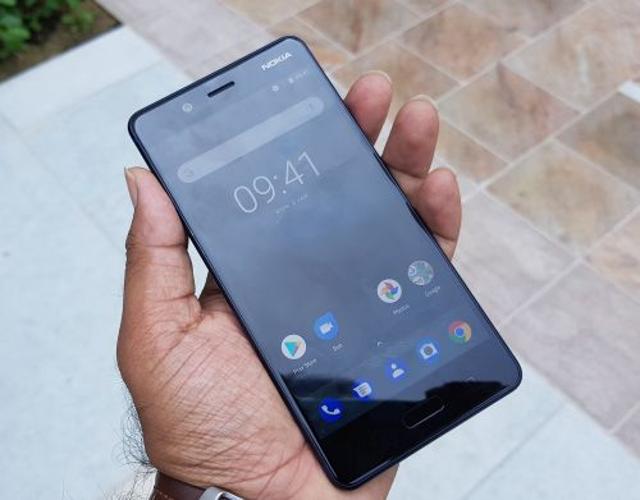 The Nokia 8 comes with dual 13-megapixel rear cameras with one sensor for colour and the other for monochrome. Though it does not have a dedicated depth-sensing sensor, it can deliver Bokeh effect (DSLR-like shallow depth-of-field). The camera also has a dedicated button for Bothie, which essentially lets you shoot from both the rear and front cameras simultaneously.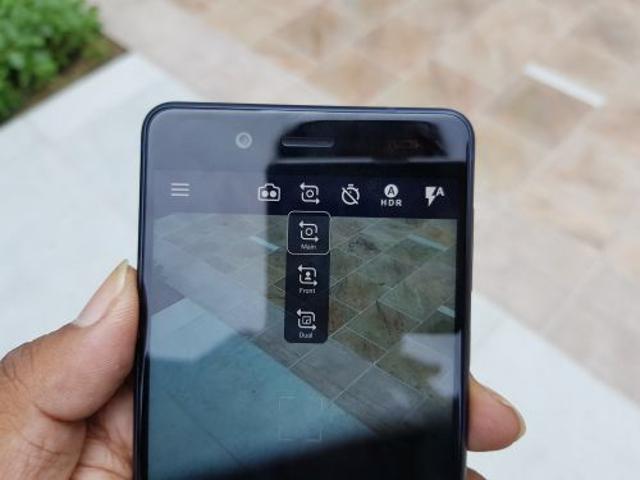 You can also natively livestream Bothie videos to YouTube, Facebook and other social networking sites. We couldn't spend much time with the phone to draw a conclusion on Bothie. However, unless you are a big fan of gimmicks, take this feature with a pinch of salt. Do you really see yourself using this feature a lot? Yes, it's a good addition, but we have the same feelers for Bothie that we had for Sony's 3D creator on the Xperia XZ1. ALSO READ: Liked Nokia 8's 'Bothie' feature? Try these 3 free apps to mimic the experience
With Snapdragon 835 processor and 4GB of RAM under the hood, the Nokia 8 is unlikely to be a slouch. More on that later, after we've had a chance to thoroughly review the device. We are really looking forward to try out the OZO 360-degree sound and the Carl Zeiss camera. With a price tag of ₹36,999, this phone has a good chance in the premium category where its closest competitors are the OnePlus 5 and Honor 8 Pro, priced at ₹32,999 and ₹29,999 respectively.