Samsung Galaxy A9 2018 first impressions: Do you really need four cameras?
Samsung Galaxy A9 2018 is one of the world's first phone to have four cameras on the back. But what's more in the phone?
12 Oct 2018, 06:10 PM IST
in news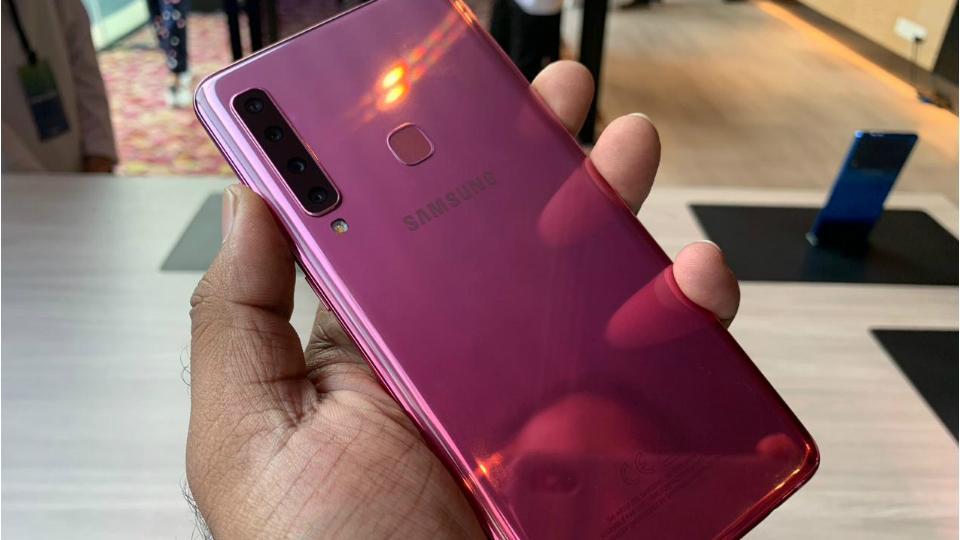 Dual rear cameras are the new normal in modern smartphones. But Samsung wants to set a new trend with three camera setups and four camera setups. Shortly after launching its three-camera phone Galaxy A7, Samsung on Thursday launched Galaxy A9 2018, its first ever phone to have four rear cameras.
Targeted at the lower tier of the premium segment where OnePlus smartphones sell like hotcakes, Galaxy A9 2018 borrows its looks from the Galaxy Note 9. It's unapologetically big and a bit thick too. Unlike Note 9, Galaxy A9 has rounded corners.
Since I have big palms and grown accustomed to large screen phones like iPhone XS Max and Note 9, Galaxy A9's size didn't bother me. But if you have smaller hands, you may find it little difficult to use it with a single hand and perhaps stretch extra to reach volume buttons on the right edges.
Samsung has so far resisted the idea of a notch on its phones. Hence, the 6.3-inch display has thicker chin and top bezels despite the Infinity Display design. Full HD+ AMOLED display looks pretty good with brighter and vibrant colour reproduction. Though if you find it over the top, you can tone it down under the Settings menu. Running Samsung Experience UI on Android Oreo, the software looks and feels the exactly same as other Samsung phones.
Now, let's talk about the quad-camera setup. Essentially, Samsung is now using the hardware to deliver depth, higher contrast and other key elements in modern phones instead of relying on just software to automatically process them.
The first sensor is an ultra wide sensor with 120-degree field of view, f/2.4 aperture, and 8-megapixel resolution. The second sensor is a telephoto lens with 2x optical zoom, f/2.4 aperture and 10-megapixel resolution.
The third sensor is the main camera with 24-megapixel resolution and f/1.7 aperture. And the fourth one is the depth camera with 5-megapixel resolution and f/2.2 aperture.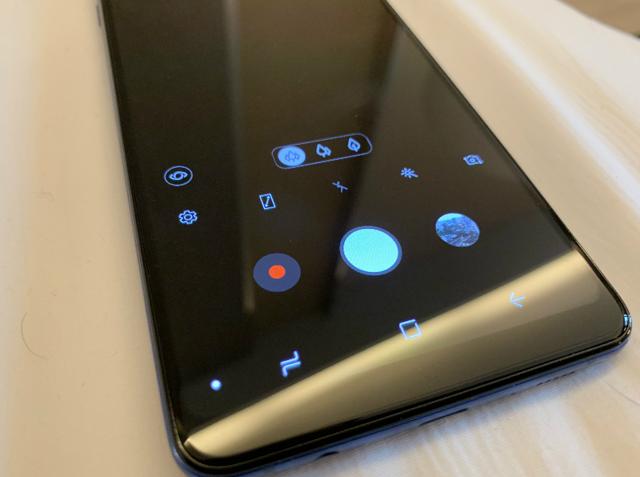 What does all of these sensors do? Say, if you want a wide-angle photo, quickly tap on the icon with three trees. Similarly, tap on the right most icon for optical zoom. For depth photos, shuffle to Live Focus mode. There's also a Scene Optimiser for a better camera experience.
If you ask us, quad-camera is a bit of stretch on a phone, for now. It's more of a novelty than a necessity. Dual cameras are just fine if the software and machine learning algorithms are tuned well. Take Google Pixel XL for example. It still uses single lens to deliver high quality results.
During the brief time we spent with the Galaxy A9 2018, the camera performed pretty well for its segment. We also tried out the different modes. Results were pretty decent but don't expect the phone to outshine the likes of Galaxy Note 9 or iPhone XS Max. Understanding when to use which mode can be a task for casual phone users and may never make the most of the "four cameras".
At the end of the day, Galaxy A9 2018 is lower-end premium phone and comes with Snapdragon 660 processor with up 8GB of RAM.
There are many phones with this chipset at much lower price. Snapdragon 660 is a capable processor but for this price segment Snapdragon 845 would have made more sense. Galaxy A9 will retail at 599 euros (₹60,000 approximately) in the UK and Europe.
Expect more on performance and overall experience in our detailed review. Until then stay tuned.