Notification for SBI online customer: Bank reveals top 7 tips to save loss of money - beat cybercrime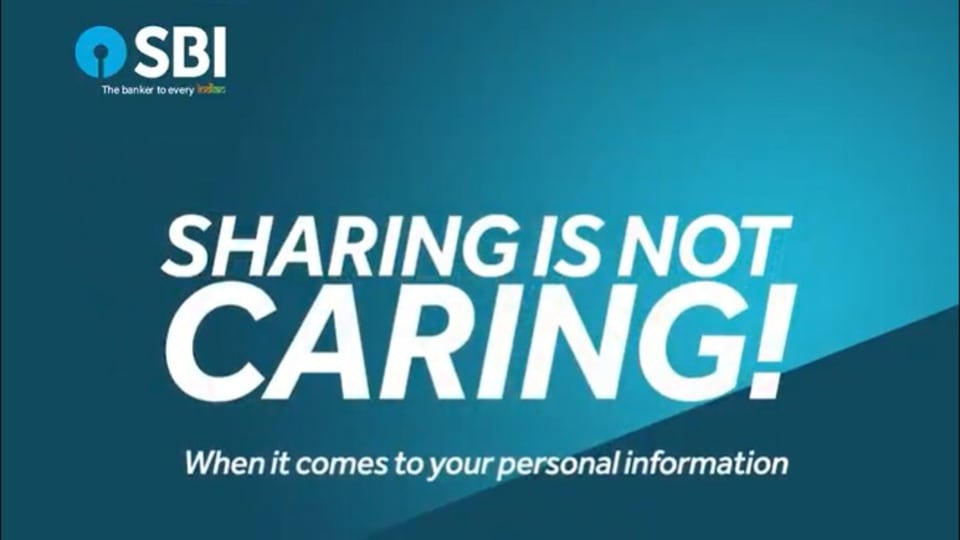 SBI online customers are under constant threat from cybercrime. In a notification, the bank has now shared top tips to stay safe online.
The State Bank of India (SBI) has taken to Twitter to warn its customers about the constant threat to their money from cybercriminals. With Covid-19 forcing most of the country to go online to carry out financial transactions, it did not take long for fraudsters to try and cheat people out of their money by taking advantage of their ignorance. The scale and reach of these cybercriminals is huge and SBI customers need to be aware of how to identify them to ensure they do not lose their hard earned money to some online scamsters. The process of doing has been provided by SBI itself - there are 7 tips to note.
SBI (onlinesbi.com) says, "Always remember that your personal information needs to be kept private. Pay attention to these important safety tips to avoid cybercrime." That is the most important message any bank customer can get. If customers pay attention to this message they will probably never have their money stolen from their accounts by cybercriminals. Not just that, SBI has also provided the URL of an official website where they can lodge a complaint. It says, "Click here to report any such incident - http://cybercrime.gov.in." If any SBI customer is approached by cybercriminals, they should instantly report the same on this link. What this will do is ensure that action is taken against these miscreants and they will not be able to dupe other innocent bank account holders.
Also read: Looking for a smartphone? Check Mobile Finder here.
The lender has also revealed the safety tips that will ensure online safety of customers. So, what are these SBI safety tips that account holders should be aware of? Here is what you need to always keep in mind to avoid cybercrime, check SBI tips:
1. Sharing is not caring when it comes to your personal information, says SBI. Do not share any any account related, personal information with anyone, especially strangers calling from unknown numbers.
2. Do not share personal details on social media platforms
3. Do not share vaccination certificates or any document that contains personal details
4. Do not transfer funds to anyone without verifying their authenticity
5. Do not click on unverified links or open suspicious mail
6. Do not share debit card details or INS credentials etc with anyone
7. Beware of fake messages and misinformation
As SBI says, it is all up you, so, "Stay Safe. Stay Vigilant."