Exclusive: Snap's Vanessa Guthrie explains why India was a top choice for first-ever non-English Snap Original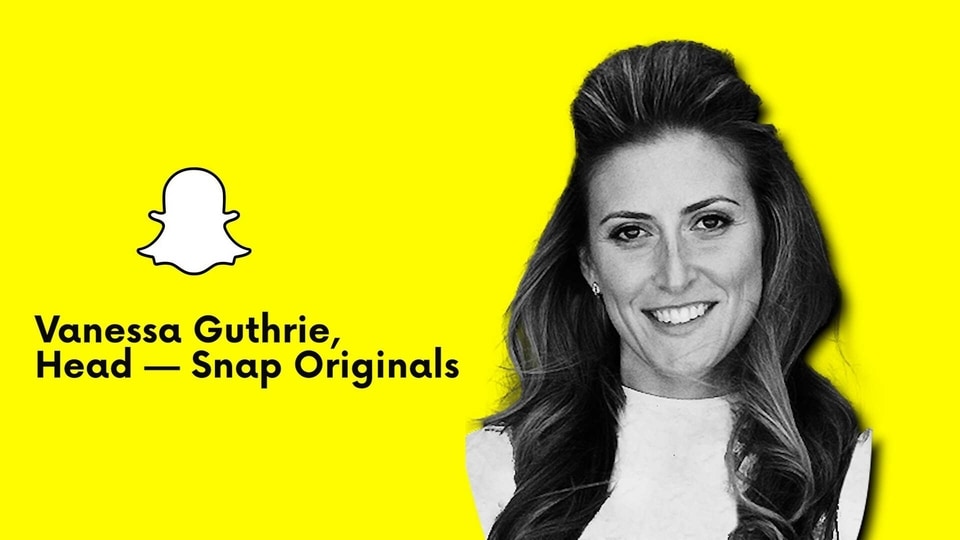 Snap Originals are now in India with the first show 'Phone Swap India' releasing on March 27. Vanessa Guthrie, Head of Snap Originals, talks about India as a market for the first non-English Snap Original, and more.
Snap is launching India's first Snap Original 'Phone Swap India', a dating reality show where the idea is for contestants to swap their phones, and find out about each other. It's a 12-episode series in Hinglish with English and Hindi subtitles, and it will be available on Snapchat's Discover section. This is also the first non-English Snap Original. There are more Snap Originals planned for India including a new comedy series with Vir Das, and an exclusive series on Raftaar with OML.
Snap Originals launched back in 2018, and there have been over 100 series created so far. In the second half of 2020, Snap said over 85% of Gen Z users watched a Snap Original. India is one of the few countries where Snap is creating Originals. The company has been making inroads in the market and has seen around 200% growth in its Discover section.
"We saw so much momentum in India, it was kind of a no brainer when it came to what it meant for certain markets. Snapchat reaches more than 60 million users in India and we saw over a 150% DAU growth in India last year. We also saw massive engagement around our creative tools. So when we looked at that and we also looked at the launch of content in India in 2018, and we saw what was really resonating with the audience, it made so much sense for us to think about what's one of our best-performing formats. But how do we do that in a way that's truly original and kind of built from the ground up for the Indian market," said Vanessa Guthrie, Head of Snap Originals.
ALSO READ: Snapchat bets big on content as its Discover section registers over 200% growth in India
Snap partnered with Colosceum Media to produce Phone Swap for India. This is actually an adaptation of Phone Swap that's already available in the US, and is one of the most popular and long-standing Snap Originals. The show is in its 12th season now and has over 69 million unique viewers on Snapchat.
"We partnered with Colosceum Media who have been wonderful local production partners to ensure that every single creative decision was made from a local point of view. Whether that was from a producer or an editor, really just thinking about how do we take this format or how do we rebuild it from the ground up for the Indian audience, and that's what we've done here. So it's a combination of those two things that really led us to say, okay not only does this make sense for us to do this in India but it also makes sense for us to do this with Phone Swap India," Guthrie added.
Phone Swap India the other exclusive shows in the pipeline for India are all unscripted shows. There are no plans for scripted shows as of now, and the company plans on focusing on these first and then taking it forward.
Snap Originals are available in the Discover section of the Snapchat app. It's where Snapchat showcases content from partnered brands and creators. On the possibility of expanding Snap Originals to other platforms, Guthrie said, "We go back to the intention of the creation process because it really has been such a craft. When you're creating something from the ground up that is made for mobile, you're thinking about all the ways that someone's going to consume that content and how you make it the absolute very best experience for that consumer - for a Snapchatter. By nature of the fact that you are making it for mobile and for that experience of someone who's on Snapchat, it makes it that much more difficult to put it on other platforms and expect for it to be a great experience for that consumer. So in short, the answer is not at the moment because of how intentional we are about that creation process."
Guthrie also explained why the company will probably never probably never have a paid subscription model.
"We have a wonderful monetisation program and have made tremendous amounts of advancement in our video ad products. Shows are monetised with Snap Ads or Commercials which are non-skippable video ads. That is our monetisation model. And when you think about the length of the show which is anywhere between 3-5 minutes, these are really short ads and so they are complementary to the whole experience. You're not gonna be watching a 5-minute episode show on Snapchat and see a 3-minute commercial break."
Snap's launch of Originals in India comes at a time when the short video market is thriving in the country. Snap also recently launched its TikTok-rival 'Spotlight' in India along with a $1 million fund for creators. With Spotlight and Snap Originals, the company now caters to two different kinds of short-form videos in India.