Spotify makes it easier to share your favorite songs and podcasts, here's how
Spotify's 'My Forever Favorites' feature lets you create a playlist with your top songs and podcasts.
14 Sep 2020, 03:31 PM IST
in news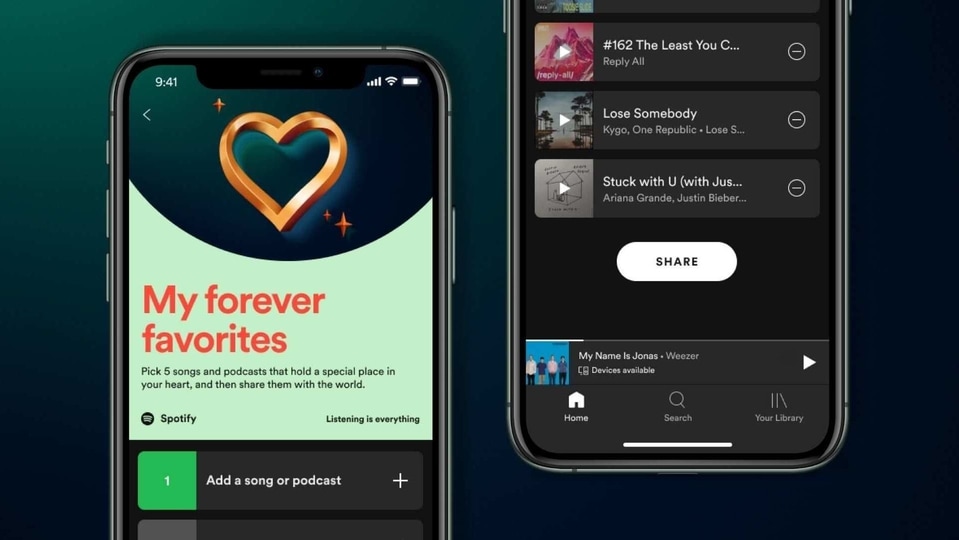 Spotify has launched a new in-app feature that makes it easier for users to share their favorite tracks, podcasts and episodes on social media. It's called "My Forever Favorites" and the feature is available on Spotify's Android and iOS apps.
My Forever Favorites lets you create a playlist where you can add your top five songs, podcasts or episodes. Once you're done selecting all the top five favourites, you can share it on your social media pages. My Forever Favorites should appear on your Spotify app's home screen but if it doesn't then you can follow this link. Once you get to this section here's what you need to do -
Tap on the '+' icon to add a song or podcast.
Spotify recommends songs and podcasts based on your listening history.
You can type the song/podcast name in the search bar.
Once all five slots have been filled, tap on the share button.
You can share it to Instagram Stories, Facebook Stories or Twitter.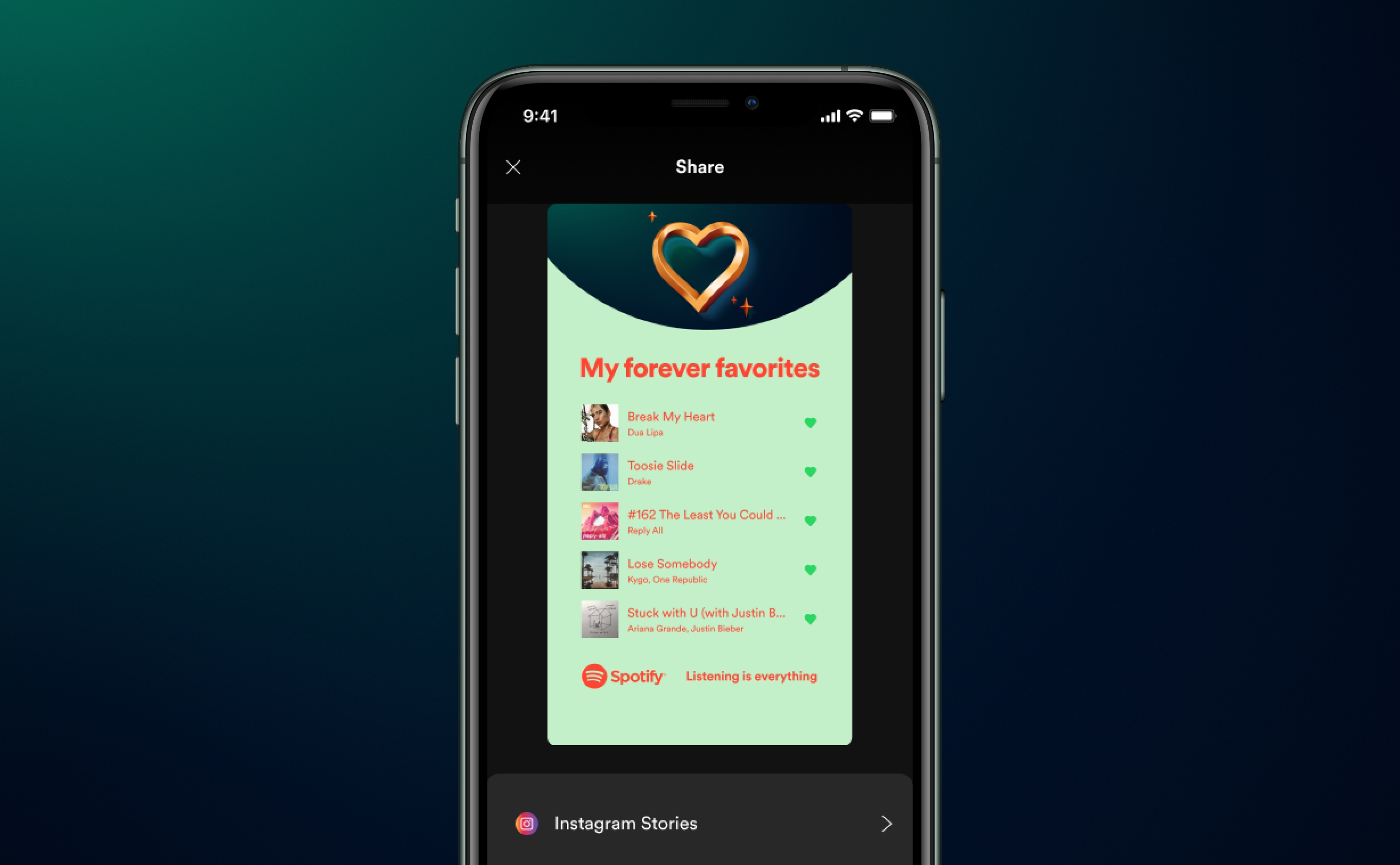 My Forever Favorites appears as a card that shows the track and artists' name along with the album art. Once you create this playlist it will appear on your Spotify library. You can then add more songs to your favorites playlist and customise it as you would with any other playlist on Spotify.
This new Spotify feature is available to free and premium users on the platform. It's also part of Spotify's first globally campaign 'Music, Meet Podcasts'.