The growing craze for online Ludo
Creaters of online ludo have plugged into a deep well of nostalgia, while updating the game for the era of the internet.
21 Sep 2017, 12:40 PM IST
in news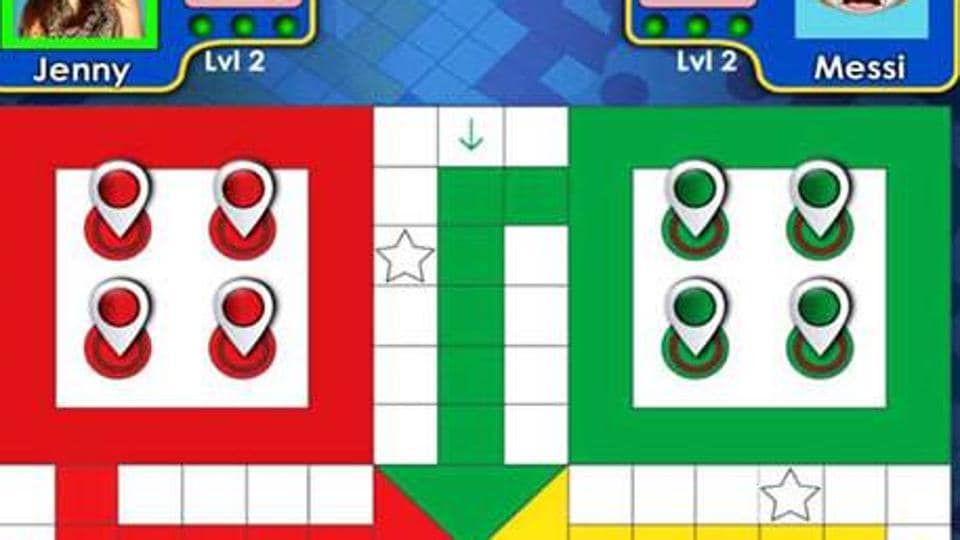 One morning earlier this year, Vikash Jaiswal, the developer who created the online game Ludo King, received a strange phone call that woke him up. It was from a young man in Bihar, calling at 5 am to demand the cheat code for Ludo King. His entire town was playing it, the man said, and people were betting on it. Pleading for the cheat code, he said, "I'll share the earnings with you." That was just one of the things that brought home to Jaiswal how widespread his game had become.
Ludo King, made by Jaiswal's company Gametion in Mumbai, is currently India's most popular free online game, and was launched on Google Play in January 2016. By mid-2016, Ludo King had fuelled an obsession in India and beyond that now involves millions of players and over a hundred similar apps on Google Play alone. Jaiswal says the game has been downloaded around 120 million times. The ludo craze in India has ranged from large numbers of fellow travellers playing the game on Mumbai local trains to local competitions in cities like Jodhpur, and even a new eatery that opened in Ahmedabad at the end of August called Ludo King Café, with no direct connection to Gametion's hit offering but cashing in on it just the same. And although online ludo has swept across borders, finding dedicated fans in fellow South Asian countries as well as countries like Indonesia, Sudan and Brazil, a significant chunk of the top developers fuelling this wave are based in south India.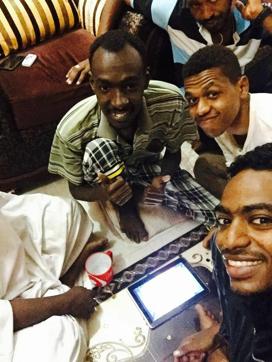 Part of the reason for this may be that south India is home to a huge number of gaming companies - of the nearly 200 game development companies listed in NASSCOM's directory, companies in Karnataka, Tamil Nadu, Kerala, Andhra Pradesh and Telangana form a large chunk. Adding Maharashtra to this group makes for an overwhelming majority - around three-fourths of the companies on the list.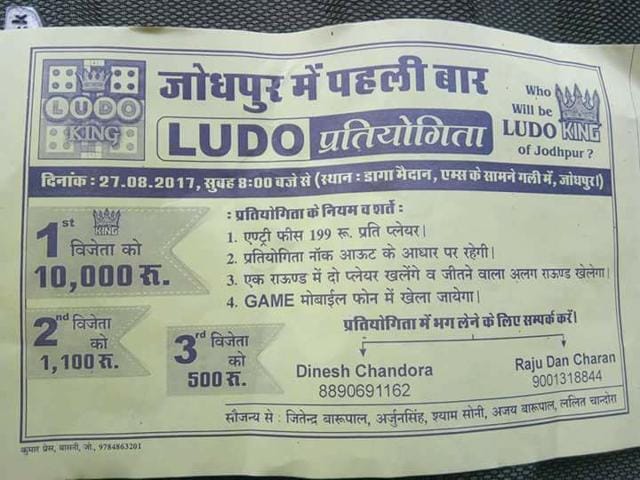 The Indian gaming industry is increasingly significant worldwide for the sheer number of users the country has. According to a report by research firm App Annie, although smartphone penetration in India was under 30% in 2016, India had the world's highest number of app downloads on Google Play, and the time Indians spent engaging with apps saw "staggering growth". Worldwide, games formed the highest downloads and earned the most revenue on iOS and Google Play for 2015 and 2016.
One factor behind what the report describes as India's "exploding user [base]" could be the release of Reliance Jio last year. In September 2016, the mobile network operator Reliance Jio launched 4G services that were initially free, crossing 100 million subscribers in February 2017. In July it launched a "free" phone. Many more people across rural and urban India are in possession of cheap Android phones like the Jio one than ever before, and that's where free online ludo games come in.
In 2016, Temple Run 2 was among the top games for both iOS and Android in India. According to KalaGato.com, a market and competitive intelligence website, by June 2017, Ludo King had overtaken Temple Run 2, with a reach in terms of app installs in India of over 6% (as compared to Temple Run 2's 4.5%), with a strong upward trend.
One other reason online ludo is growing to be such a huge phenomenon in South Asia is that to most people it needs no introduction: offline versions have been around for centuries. Versions of it are said to have been played in the Mahabharata and by the Mughal Emperor Akbar. Pachisi and chaupar are older variants of ludo, as are thayakaram, which is played in Tamil Nadu, ashta chamma in Andhra, and chauka bara, as it is known in parts of Karnataka. Today, ludo and its variants remain widely available offline as well, all the way from mass-marketed boardgames made by companies like Funskool (which even has Disney- or Star Wars-themed versions) to niche hand-embroidered versions created by individuals like Mumbai-based Sophie Johari, who says that today, such games bring back "memories of childhood".
In that sense, creaters of online ludo have plugged into a deep well of nostalgia, while updating the game for the era of the internet. "I used to spend whole evenings playing Ludo with friends when I was young," says Afsar Ahmad, who grew up in Ramgarh, Jharkhand. The 27-year-old Bangalore-based game developer is a co-founder of Gameberry Labs, which makes Ludo STAR - the second most popular ludo game in India, and so popular in Pakistan that when its servers crashed on August 21 because of heavy traffic, it prompted a series of funny and anguished tweets that were even reported in Pakistani news.
Ahmad and his co-founder Govind Agarwal - from Siliguri, West Bengal - who were roommates when they joined IIT Kharagpur eight years ago, moved to Bangalore to work in a gaming company before quitting to strike out on their own. "The gaming ecosystem in Bangalore is the best of all cities," Agarwal believes. Roommates again for the last three years, they work out of their flat in HSR Layout (once a residential neighbourhood on the edge of town, now fast filling up with shops and enterprises), with a small team handling the growing number of users since they launched Ludo STAR in March this year. Although online ludo was already hugely popular by the time Ahmad and Agarwal launched their game, they felt there was still space for a new one that was built well, and it paid off - Agarwal says they've had around 10 million downloads on Android alone.
The success of India's online ludo games has been marked by the fervour with which it has been adopted across the world. In August, Pajhwok Afghan News reported that online ludo was so widespread in Kabul that everyone from school kids to government officials was addicted to it. Ludo STAR's highest number of users right now are from Pakistan, India, Brazil, Saudi Arabia and Indonesia, in that order. And the game is now available with support in 7 languages, including Urdu, Portuguese, Indonesian, and Arabic. Ludo Neo-Classic, another highly popular game, was made by Kathmandu-based indie developer Jeevan Shrestha with his home country Nepal as his initial target. Players from Nepal form his third largest base, after India and Pakistan. To cater to fans in Indonesia, Ludo King's Vikash Jaiswal says they plan to tie up with developers there to make a customised version. According to Sudhakar Kanakaraj, an indie developer based in Bangalore and creator of the popular app Ludo Classic, his highest number of users are from countries in the Middle East and Africa.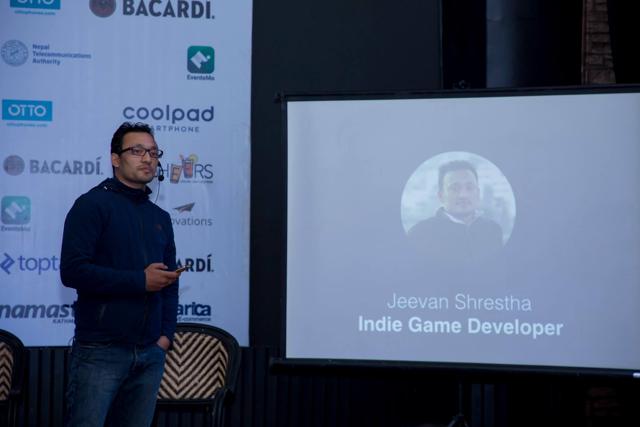 Angelo Lobo, Director of Design at Zynga (which makes games like Farmville and Words With Friends), has worked in the gaming industry for over 15 years. He believes the current ludo wave in India is down to the perfect recipe of small app sizes that can be downloaded on old and new devices, free access, and cultural relevance. "We saw a similar wave two or three years ago when everybody and their mother was playing Teen Patti," he says. (As it turns out, Ahmad and Agarwal worked on a Teen Patti game before forming Gameberry.) Ludo, he believes, is even more "acceptable" as a cultural pastime - it doesn't involve gambling and is more gender neutral. "There's a lot of positivity around that kind of game, and it's the kind of thing that we may continue to see in the Indian market until it matures." The game transcends class as well - in a city like Bangalore, for example, you'll spot a small group of security guards on a street huddled together over a game of online ludo in the same way that you'll see car sales executives play it in an air-conditioned showroom.
"All of us have played [a form of ludo] when we were kids, and I wanted to bring that exact same experience [to players online]," says Kanakaraj. He created Ludo Classic four years ago, before the boom, with simple, elegant graphics reminiscent of playing on a handmade wooden board and a die that bounces realistically. Shrestha's Ludo Neo-Classic is similar, but with a slightly more modern design and customisable rules.
Ludo King and Ludo Star share a more colourful format, and both offer the possibility of playing against a computer, offline with friends, or online with multiple players from across the world. Both games allow chatting with fellow players - either using a pre-set list of greetings, comments and emojis to choose from, such as "Play Fast!" on Ludo King, or chat windows on Ludo Star that are moderated for abuse - giving those who play it a sense of joining a vast and fun online community.
Anyone trying to understand the success of online ludo might want to talk to Asif Nazeer, a 26-year-old Pakistani blanket salesman working in Jeddah, Saudi Arabia. Nazeer is the kind of person you might describe as a devotee. He first searched for ludo online after he found himself in that annoying place - the fifth person in a game of ludo among friends. "Now all my friends play Ludo Star and we rarely play real life ludo," he says. At first he says he spent 18 hours a day playing Ludo Star, and describes the day he was made 'Player of the week' as a "memorable day in my career of Ludo Star." Now, he manages a Facebook group dedicated to Ludo Star, a responsibility that doesn't permit him to play on the same level as before - he "has to sacrifice his game and fun" to help and motivate the members of his group.
Nazeer articulates just why online ludo games have captured so many hearts: "This game has thrill, suspense, tension, fun, challenge, and the power of bringing people closer from every part of the world."
(Published in arrangement with GRIST Media)