The need for speed and agility in the new normal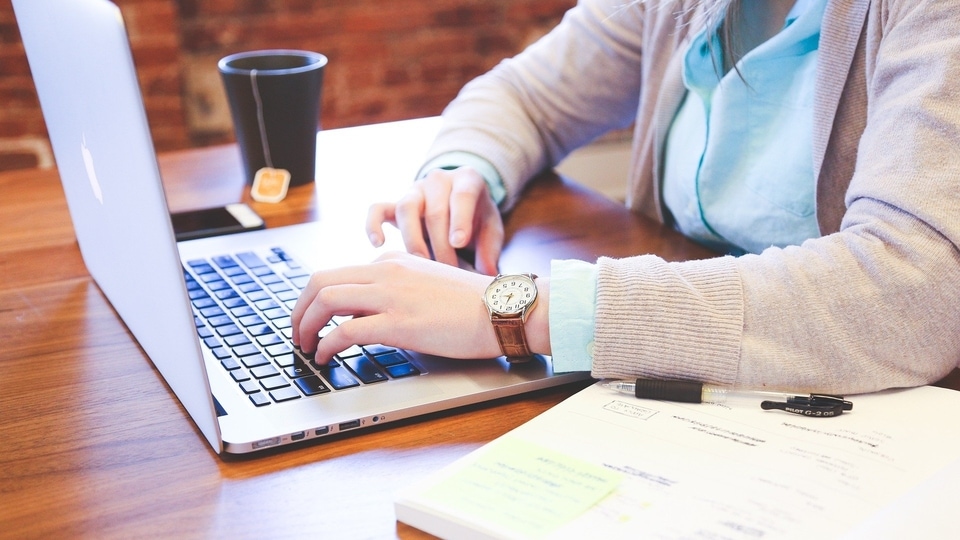 To maintain corporate stability, a 'new normal' is upon us and companies are rapidly adapting to keep pace with these changes.
The pandemic-imposed imperatives have changed the business ecosystem and challenged corporate strategies, workflows, technology, and employees. It has forced businesses to compress the value of years of digital transformation to just months. To maintain corporate stability, a 'new normal' is upon us and companies are rapidly adapting to keep pace with these changes. As market demand changes, so must the technologies that are involved. Secure and easily deployable technology allows companies to fast-track their development while staying agile. The pandemic has drawn IT limitations as organisations seek to set up the infrastructure needed to minimise losses to their operations and are constantly searching for ways to tackle complex situations in minimum time.
A research report on "The Speed of Change: How Fast Are You?" highlights the importance of ingenuity and adaptability in the current dynamic environment. Yet, data reveals that the bulk of survey respondents indicated that their average application delivery time is about three to six months, which is considered an eternity given the unpredictability of the current situation. Organisations must act much faster than this
Speed of Responding to Constant Changes
As per the OutSystems study, the pandemic has categorized organizations in two ways – those that are responding quickly to change and others that are struggling. In the new age of digital urgency, businesses that are responding quickly are galloping ahead in the race to survive and succeed.
The investment in techniques and technologies for improved delivery speed is another remarkable difference. Leaders spend substantially more on techniques that focus on getting closer to consumers and experience. They spend 37% on the implementation of design thinking and design sprints and 26% on the mapping of consumer journeys. Leaders are also likely to invest twice as much in containers, microservices, low-code, and new languages or frameworks for programming.
Another study by Infosys shows that collaborators in digitally mature companies have their eyes on revenue generation, not more tactically on technology metrics. They leverage the digital ecosystem to empower employees, bring personalized customer digital experience, and drive revenue. Over three-fourths of the respondents (76%) indicated that digital initiative goals and corporate strategy are aligned (56% somewhat and 20% fully. However, for the respondents who identified as fully aligned, IT was represented over marketing by a nearly two-to-one margin.
When it comes to pace and cadence for application development, leaders concentrate more on new technologies and methodologies to maximise speed. This emphasis allows them to become more competent in their investment in agility and strive for quality improvement, which in turn allows them to grow even faster and add value. Compared to a year ago, these factors today enable leaders to experience faster application delivery for their organisations.
Catch Up with Leaders: How to Win in the Race for Speed
It is clear that in this new normal, digital-first and cloud-first transformation has become even more urgent. While Covid-19 has caused many disruptions, it also presents opportunities for digital innovation and differentiation initiatives. Consequently, demand for application development is increasing to address the constant change in planning and adopting digital innovation as it is the first step to cope up with the pandemic. It is clearly stated in an IDC research that in the next 3-5 years, every enterprise is going to have a digital innovation factory just to have an edge over the competition.
The disruptions in customer preferences, supply chains, and offline buying channels have made adaptability and agility crucial not just for survival but to access opportunities quickly. Today, 28% of enterprise leaders in India list faster integration of customer feedback to speed software releases as the main business goal, as stated by IDC.
Now more than ever before, adaptability and agility will require new partnerships, collaborations, and strategic mergers and acquisitions. The imperative for the competition is not just to collaborate and compete with each other for survival, but also to access opportunities quickly.
Businesses must learn agility from leaders by focusing on consumer and user experiences and changing their priorities to deliver value to consumers to keep up with the demand. Here are a few ways to achieve the same:
Start with UX - Use customer journey mapping and design sprints to put the user at the center of the development process.
Build for Change - Adopt iterative, agile development practices to accommodate uncertainty, unclear direction or change requests.
Add New Skills - Look for whatever skills the team needs next - web, mobile back-end, and modern stack.
Focus on Continuous Delivery - Add technology to help teams achieve continuous delivery without assembling an array of DevOps tools and skills.
Reach Legacy - Find tools with built-in and DIY connectors for easy integration with any enterprise system, database, or web service.
For understanding, we can take Edelweiss, a leading financial company, as an example, which moved to a low code development platform to adapt to the changing market needs and business requirements. Initially, the company was operating on its legacy Loan Origination System (LOS) that lacked agility, requiring heavy management for daily business operations. The benefits could then be reaped by the business teams who are processing all kinds of loans, managing analytics scorecards, rolling out features, etc. now in weeks rather than months, without being heavily dependent on the IT team.
In today's time, it is evident that speed is the key to success in any business across the world. Organizations that are focused on consumer demands and provide entrepreneurs a simple and quick route to innovation can deal with the market dynamics, improve flexibility and resilience to face tech disruptions. Business leaders must enhance their organisation's speed and agility to mitigate the major challenges they face and to drive technological transformations into creating new opportunities and value. Whether companies are executing their goals or just getting started, they always have potential not just to get into the game, but to win it.
This article has been written by Subrato Bandhu, Regional VP India, OutSystems