Tinder wants to bust some Covid-19 vaccination myths before you date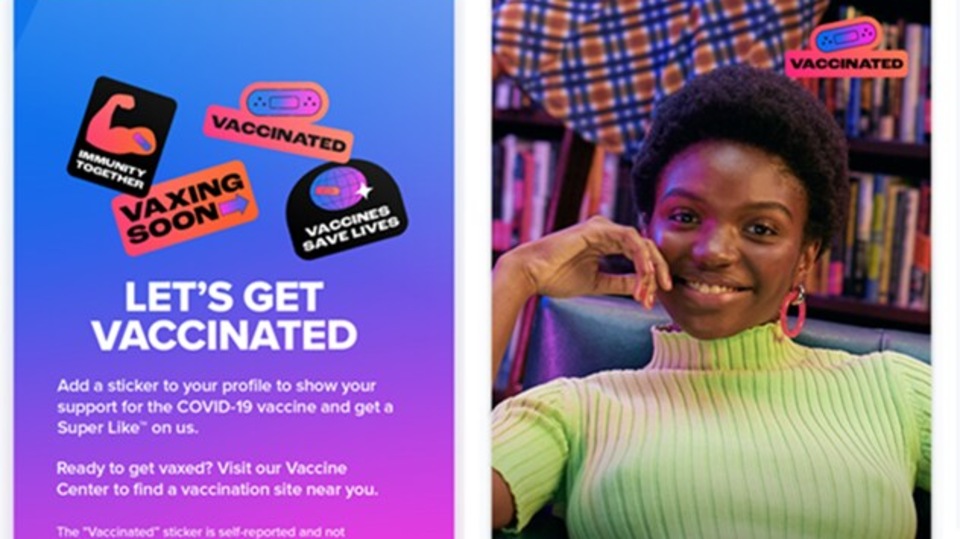 Before you go swiping right, or left, Tinder has launched some in-app vaccine advocacy features so as you can show support for vaccination on your profiles
In an effort to encourage its members to get vaccinated, Tinder has launched a vaccine advocacy initiative on the app. As lockdowns have begun to ease across the country, which means people will actually be able to meet each other in real life, this vaccine advocacy campaign has been timed smartly. As a part of the initiative, Tinder will be sharing educational guides and members can also use new stickers on their profile to share their vaccination status.
The dating app has a custom-built education guide for its users now which answers simple questions like "What is a vaccine?", and the important - "Can I go out now?", and the more serious - "Can I get Covid after the vaccine?". Besides answers to questions like these, there are also short quizzes that you can swipe on to bust myths that have been floating around.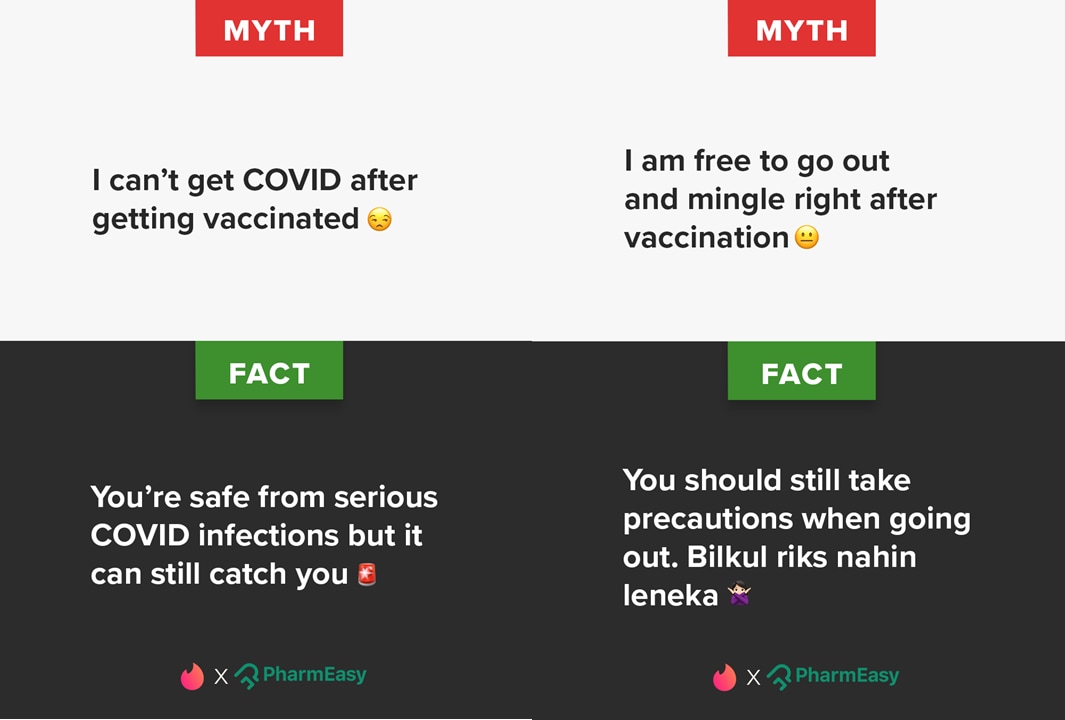 Additionally, Tinder is going to add resources from WHO and CoWIN to the app so as members can access government-approved vaccine information and also book an appointment to get vaccinated.
And there is also an option for members to display their vaccination status and advocate their stance on the vaccination drive. Tinder has new stickers like 'Vacinated', 'Vaxing soon', 'Immunity Together', and 'Vaccines Save Lives', that you can use right on your profile to keep those anti-vaxxers at bay.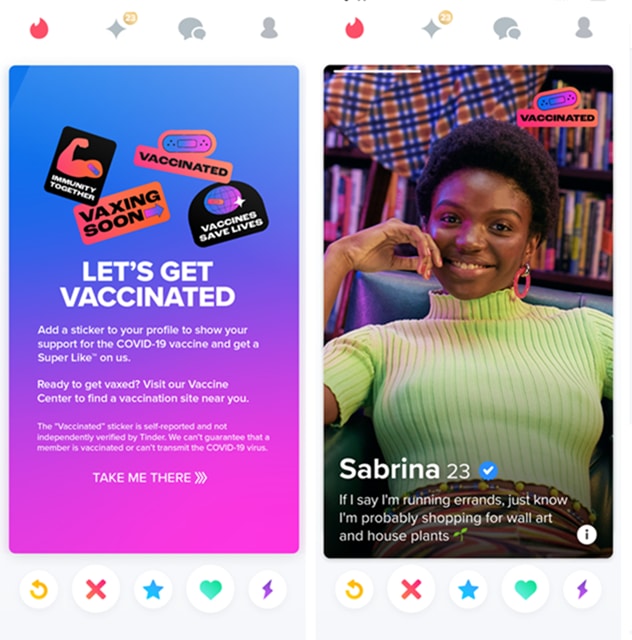 "As India's vaccination drive gains momentum, we want to extend support and encouragement for our members to be better equipped to find their way back into IRL dating when it becomes a possibility. Our intent is to make dating safer everywhere and for everyone and Tinder vaccine stickers will make it both easy and fun to share your vaxxing vibe and start something epic," said Taru Kapoor, General Manager Tinder, and Match Group India.
You can read more about Tinder's educational guide on Covid-19 and vaccination FAQs here. Options to add stickers to your profile are available in-app and these stickers will appear on your profile pictures as you can see above. The main idea behind an initiative like this is to ensure that more people get vaccinated in the country and soon, and also to bust the myths that have been floating around.