UC Browser removed from Play Store, company promises new version next week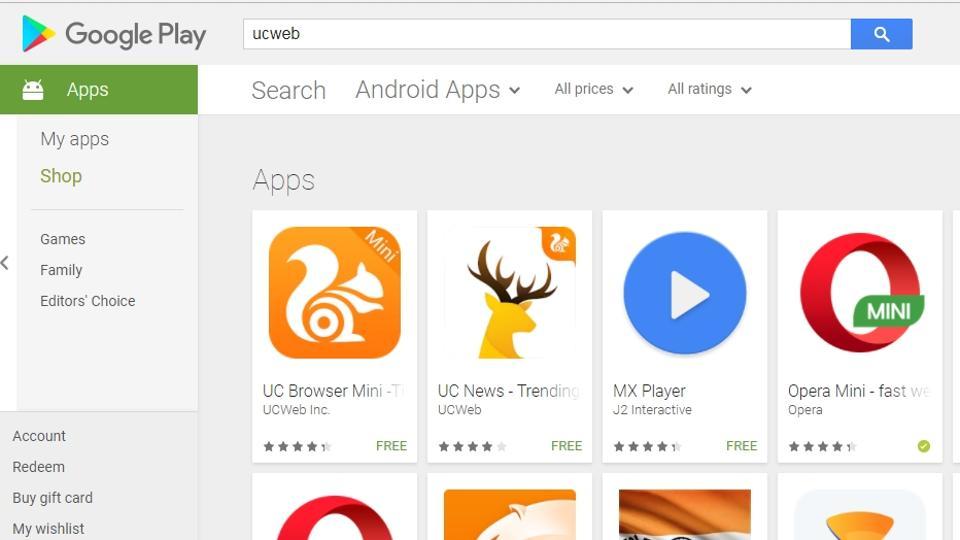 A certain setting of UC Browser was not in line with Google's policy, confirms UC Web.
Google has taken down the UC Browser application from Play Store, although UC Web's other offering — the UC Browser Mini — is still available for download.
The IT giant took this step shortly after the application came under the Indian government's scanner for allegedly sending data to remote servers in China. It was said that the application could access user data even after its removal from the phone. The Centre for Development of Advanced Computing in Hyderabad is investigating the matter.
UC Browser, however, is still available for download on Apple Store.
"We were informed by Google Play about temporary removal of UC Browser from the Play Store for 7 days, beginning 13 Nov 2017, under the reason that a certain setting of UC Browser is not in line with Google's policy. We have conducted an urgent internal investigation and fixed the problem. The new version has been uploaded on Google Play's Developer Console and is awaiting evaluation. We will actively cooperate with Google Play for any concern caused by this unintentional error," said UC Web in a statement.
"In the meantime, users can still download UC Browser Mini from the Play Store, an alternative version of UC Browser. We thank Google Play for their understanding and support extended to us. UC Browser new product package will be back on Google Play next week and, in the interim, users and partners can download the product from our websitehttp://www.ucweb.com."
Earlier, a Twitter user "Mike Ross" who claims to be UC Browser employee, the app was removed for Play Store for 30 days for using "misleading" and "unhealthy" methods to promote the installs.
I work for UC Browser,I got mail today morning it said that UC Browser was temporarily removed from play store for 30 days because it used "Misleading" and "Unhealthy" methods of promotion to increase installs

— Mike Ross (@SKz_14) November 14, 2017
A popular mobile application in India, UC Browser has been developed by the Alibaba Group-owned UC Web. The browser is known for its data compression features, which allow users to access maximum content without having to worry about mobile data consumption. The browser is the go-to app for low-end Android phones.
Earlier this month, UC Web announced that the mobile browser has crossed 500 million downloads. According to Internet Trends Report 2017 by Kleiner Perkins released in June this year, UC Browser was the sixth-most downloaded application on Play Store in India. UC Web also has 100 million monthly active users from India, Android Authority reports.
This is not the first time UC Browser had landed in a soup over user privacy. Back in 2015, Canadian technology research group Citizen Lab reported that the application was providing critical personal information, including location, mobile number and device details, to third-party applications.
Such leaks "represent a privacy risk for users because it allows anyone with access to data traffic to identify users and their devices, and collect their private search data", Citizen Lab said in its report.