Fossil Gen5 smartwatch gets a software update in India: Here are all the details
The Gen5 Smartwatch has got a hand-wash timer that allows users to scrub up, safely.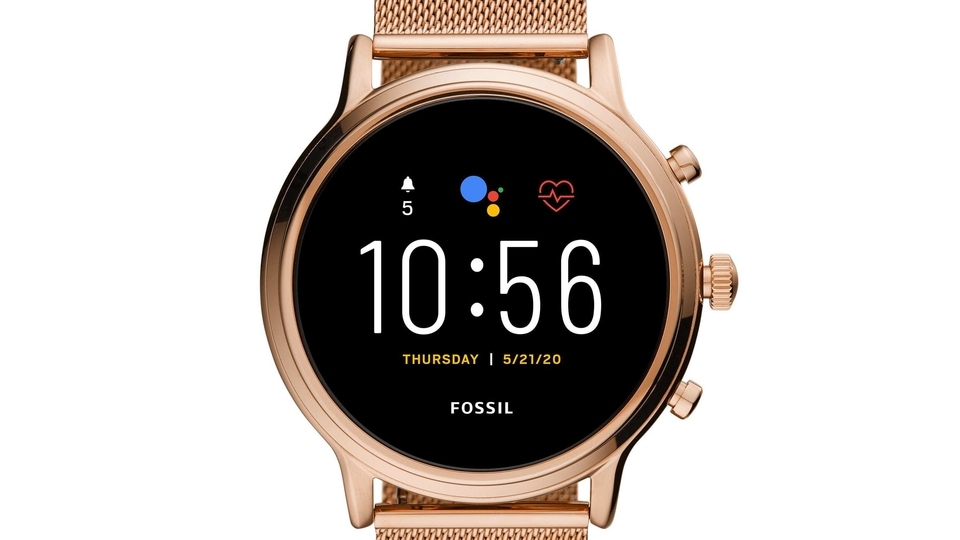 Fossil has rolled out a major software update for its Gen5 smartwatch in India. The update not only brings battery optimisations to the smartwatch but it also brings an array of fitness tracking features to the smartwatch.
To begin with, the latest software update brings Cardio Fitness Level feature or VO2 max to the Fossil Gen 5 smartwatch. This feature is an indicator of the overall cardiorespiratory health and is often used in tracking long-term health. Fossil says that the new tracker shows an estimation of VO2 max using resting heart rate and user biometrics to display an approximated overall fitness level over time.
Next, the smartwatch has got a sleep tracking feature that tracks a user's sleep history, monitor their restfulness and help users set sleep goals. The smartwatch has also got an optimised activity tracker. Fossil says that the new Wellness App monitors real-time metrics and optimises battery life by shifting power consumption off the main processor. Users can also track the essential health readouts such as heart rate, pace, distance, steps and calories among others.
Additionally, the software update also includes custom profile creation and a simplified design for easier readability. Custom Mode included in the update allows users to save an individual profile to fit your life. It also includes an Extended Mode that ensures that users get extended battery life.
Apart from this, the update also includes design refinements, which includes a new Phone tile and contact avatars, which allow for quick access to ongoing call status, previous call history and improved overall usability. Lastly, the Gen5 Smartwatch has got a hand-wash timer that allows users to scrub up, safely.