How to set up a workout and fitness routine at home with just your smartwatch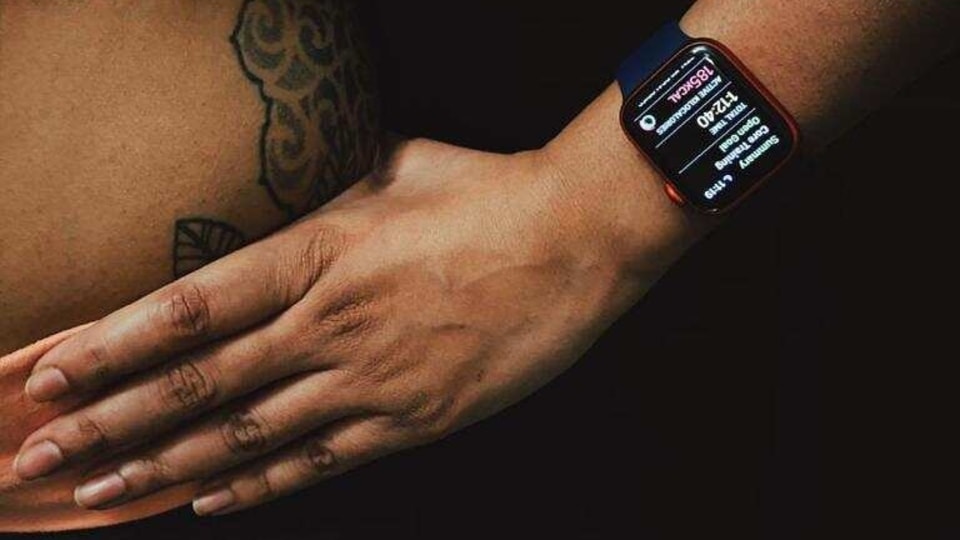 Can't/don't want to go to the gym during these pandemic times? Worry not, you can workout at home and your smartwatch can help.
While we are not really under strict lockdown any more, going back to the gym feels like a difficult decision. Most gyms are not well ventilated and it is difficult to ensure that all the equipment in the gym is sanitised before every use. The latter is not impossible, but it is hard to manage if there are lots of people working out in the same time slot (as is mostly the case).
Long story short, it's a risk.
However, if you want to keep working out, as one should, it is possible to to set up a fitness routine at home with help from your smartwatch.
What you need:
1. A smartwatch - We recommend the Apple Watch if you are on iOS. Or the latest Fitbit Versa 3 or the Fitbit Sense or one of the Garmin devices if you are on Android. Essentially you need a smartwatch that has enough sports mode support to have you covered whether it be yoga or HIIT or cardio or dance or weights… you get the drift?
2. A yoga mat - Get a slightly thick one, it's good for the elbows and knees. Decathlon has a decent collection and you don't have to spend a bomb if you buy it from there. A thicker yoga mat also ensures that it doesn't curl up on the edges while you are working out on it.
3. Weights and resistance bands - These, to be very honest, are optional. There are plenty of workouts that can happen without them, and perfectly intense ones too, so you don't really need to buy these. However, if you want to put in that little extra, take the plunge. A pair of 2.5kg and 5kg dumbbells should be good for beginners - get the ones with the flat edges, those help in certain exercises.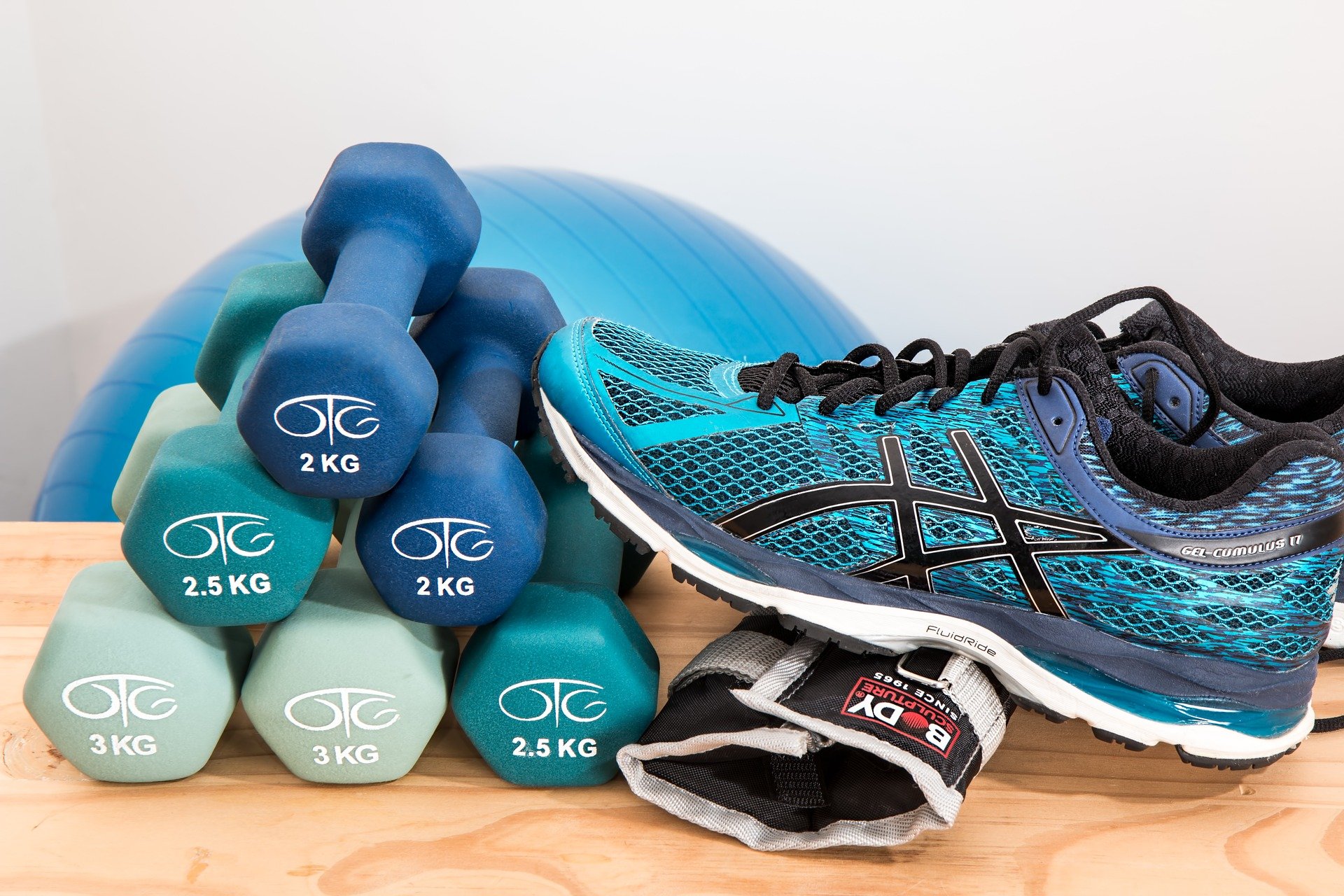 What next:
If you have been working out earlier you might have a basic warm-up routine in place. The first week or so can just be that routine so as you get you into a habit. This could be basic stretching at first, followed by spot jogging, jumping jacks, burpees etc to get the heart rate going and warm you up. You can also add in push-ups here. Just to be certain, ask a trainer if you can.
If you have no prior experience in working out or haven't been able to get free advice from a trainer - go online. There are both free and paid workouts available online for you to start off.
Paid workouts will involve customised exercises, diet charts and trainer guidance over WhatsApp and even live chats - these are usually expensive. There are cheaper online programs ( ₹2,000 and up, sometimes even cheaper with some great discounts) where you are given an exercise program that ranges over 21 days to a month. You can do these as per your convenience at any point in the day. However, try and be consistent and try not to take too many days off.
Most importantly - Don't take random recommendations and suggestions. What works for your friend may not work for you and you might end up injuring yourself.
How does the smartwatch help?
A smartwatch essentially helps track your daily activity - steps, calories burned, heart rate etc. Like the Apple Watch does it with its Activity Rings. There are three rings that you should aim to close every day - Move, Exercise and Stand. Ironically, the Stand ring (the blue one) is the hardest to close. The watch will remind you to stand up periodically though.
Also Read: After asking you to stand, Apple Watch may soon remind you to take a walk
The Move ring (the pink one) takes into account the calories you have burned through the day and is a sum of both active calories (what you burn when you workout) and normal calories (what you burn by basic movement). This can be customised via the Health app. If you are wearing your Apple Watch through the day and are also working out and you see that closing this ring is no big deal, raise your Move count on the app.
The Exercise ring (the green one) - this takes into account how long you workout. The basic is 30 minutes and you can increase it via the Health app. Ideally, 30 to 45 minutes is good, particularly if you are a beginner, but given that you might be juggling work and workout - do what you can.
Also, if you are wearing your Apple Watch through the day, you will see a certain percentage of the Exercise ring fill up without you working out - this is because your heart rate might have been elevated enough for it to be considered a workout - like climbing stairs or lifting something heavy.
Also Read: Apple Watch Series 6 review: How do you make something good, better?
The main idea is to close these rings everyday. If that is not motivation enough, the Apple Watch also prompts you when you are very close to closing a ring so as you give it that little extra. Also, you can challenge your friends - this bit is good fun and I personally find it quite great, and also very annoying, when someone clocks a two-hour walk at 11:45PM and manages to close the Move ring that I've been struggling with in spite of working out for an hour - my Move goal is 480 kcals, and I don't wear the watch all day.
The likes of Garmin and Fitbit also have goals for steps and calories you can set up via the respective apps. We have gone in-depth with the Apple Watch because that's our regular device. If you are serious about your sports, Garmin is the way to go, their focus on health is wonderfully and intensely detailed.
Also Read: Garmin Venu review: Wonderfully no-nonsense about sports
The reason we recommend you use a smartwatch with ample workout support is to be able to count your active calories right. This also helps understand how much more you need to push yourself.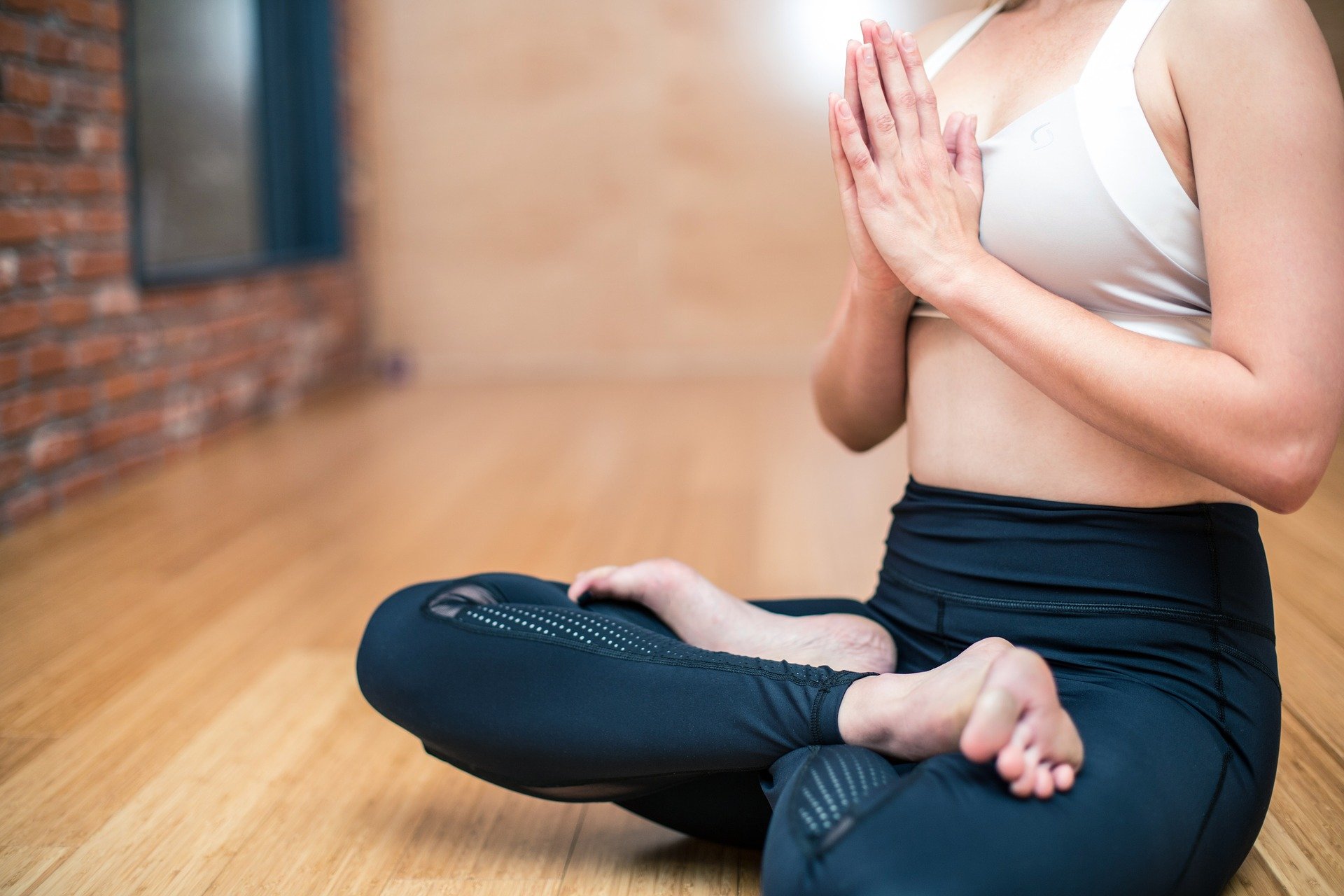 A smartwatch will also help you keep an eye on your heart health. Elevated heart rates while working out is normal, what you need to keep an eye on is how quickly your heart rate returns to normal once you stop working out. If you are fit it should not take long for your heart rate to regulate to normal. If you can see the numbers on your wrist, it's supremely helpful.
You can also keep an eye on your daily heart rates. Unusually high or low heart rates and irregular heart rhythms (known as arrhythmias) could be signs of a serious condition and many people don't recognise the symptoms, so the underlying causes often go undiagnosed. Notifications in the Heart Rate app will alert you to these irregularities so you can take action and consult your doctor. You can enable notifications from the Heart Rate app on your Apple Watch.
Also Read: Apple Watch's new cardio fitness notifications explained: What is it, how does it work
Tied to this is the VO2max tracking. VO2max is a measure of cardiovascular or aerobic fitness - that's what you are on when you go on a long run or bike ride rather than when you sprint or lift weights. This is considered to be a strong indicator of your overall physical health as well as a factor in your long-term health and is measured as the maximum amount (or volume) of oxygen your body can use per minute as you work out.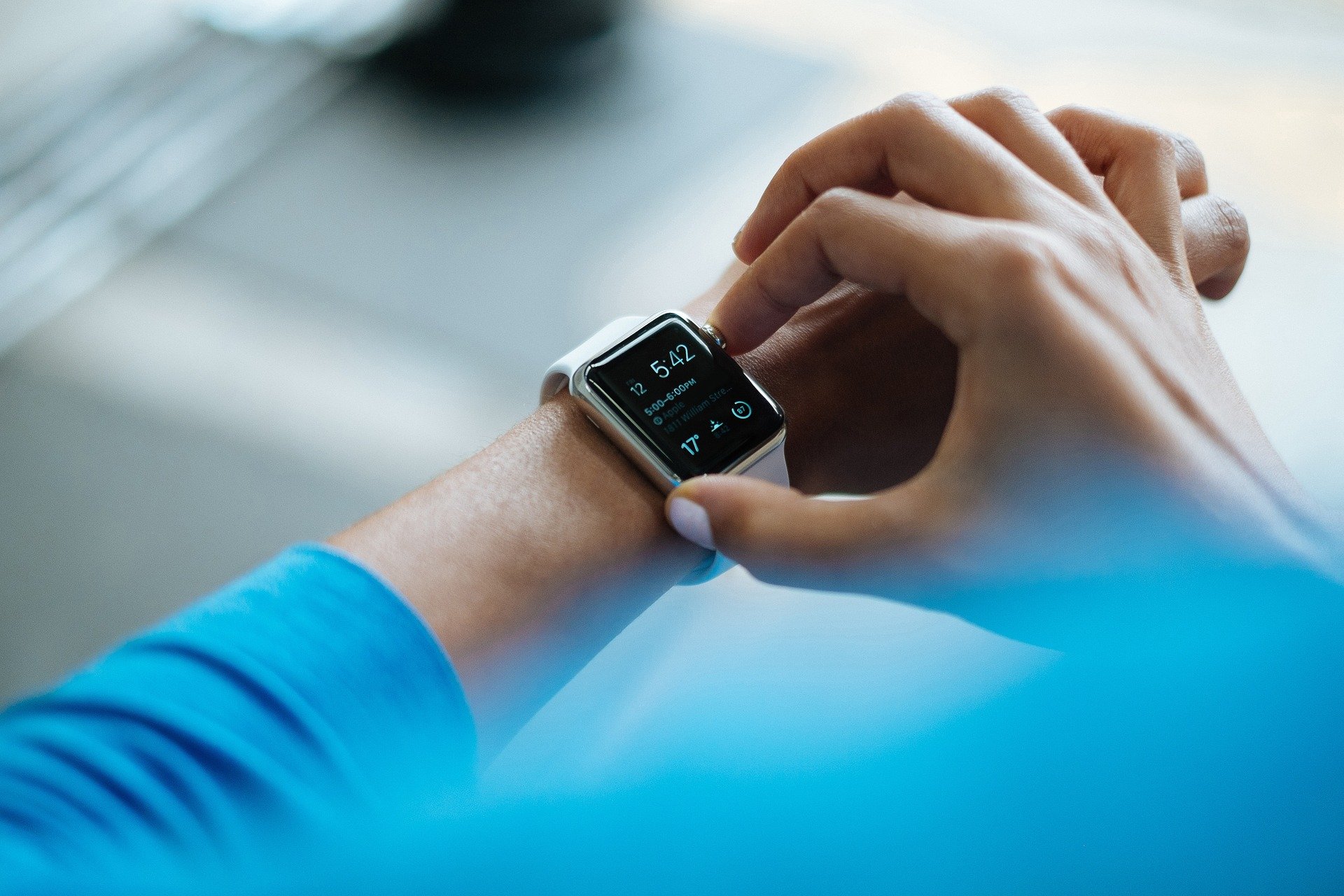 How to set up cardio fitness levels:
- Open the "Health" app on your iPhone and tap "Review" under "Health Checklist." Next, under "Cardio Fitness Levels," tap "Set Up."
- You can also enable "Low Cardio Fitness Notification." Just tap "Turn on Notifications," and every four months, if your cardio fitness stays below average, you'll receive a notification.
Hear it from the expert
But enough from us, here are some things you need to keep in mind as an expert recommends -
Urmi Kothari, Founder, Energy Coach Kinetic Living and Nike Coach, says, "More often than not, the root cause of a very generic or average goal for people in fitness is the lack of the right questions."
And according to Kothari the kind of things you have to keep in mind and ask yourself before you begin are -
1. What is the FITNESS goal?
Not aesthetic goal. Weight loss is NOT a fitness goal. It is a by-product of consistent training and fueling and recovering well.
2. Is the goal suitable for the physical demands of your lifestyle?
If not, can you adapt your lifestyle temporarily till you go after this goal. For example, rearranging your sleep and eating schedule to train early morning for a race such as a triathlon etc).
3. Do they have any previous or current injuries which can deter their efforts towards that goal?
4. What do I need in order to go after that goal and is it suitable for my budget?
It could be the equipment, the guide or the coach or instructor or it could be a set up such as a bouldering place for rock climbing or access to a swimming pool
5. Am I mentally ready to push the limits of my body? Does my mental and emotional health support my fitness goals?
6. What is the timeline and how am I going to measure this goal?
Measure goals NOT in terms of WEIGHT LOSS (your weight literally changes twice or thrice in a day so do you want to base your results on that?)
Measure performance (best time, or 5-rep max or weight lifted) or visible changes (inch loss). "Setting a measurable goal keeps you accountable and also motivates you when you have completed the plan. It is a big positivity and confidence booster," says Kothari.
All in all, focus on what you can do and what you can achieve. It's hard to keep yourself motivated, but it is not impossible. And once you start seeing results, you will be happy to push yourself further.