Garmin Venu review: Wonderfully no-nonsense about sports
Along with a pretty decent battery life comes the no-nonsense sports mode, which is what Garmin watches are known for and Garmin Venu continues that legacy.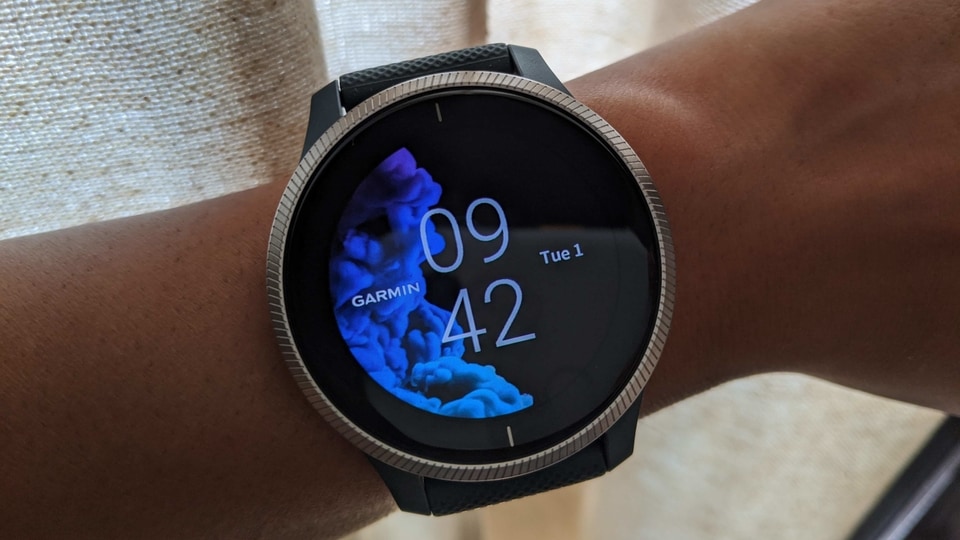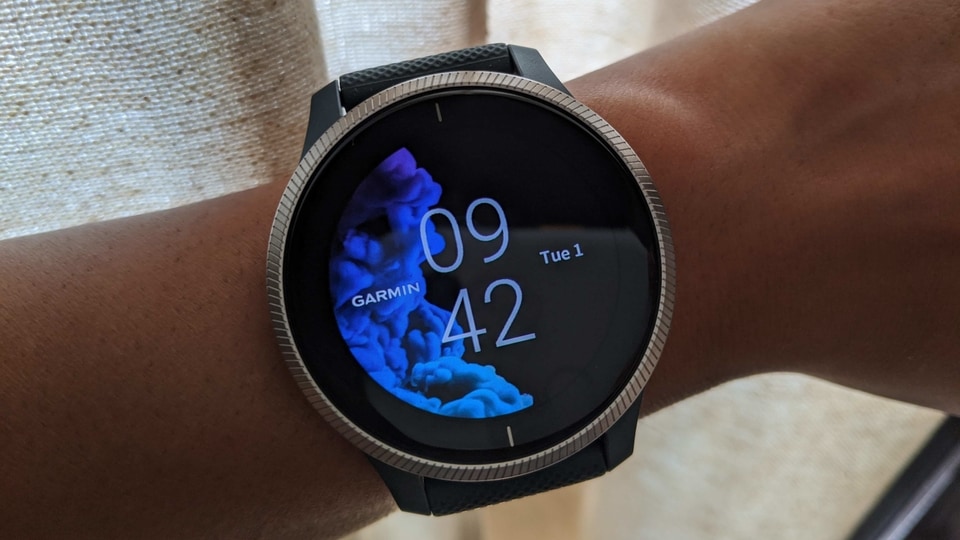 Brand: Garmin
Product: Garmin Venu
Key specs: 1.2-inch AMOLED display (43mm), Corning Gorilla Glass 3, stainless steel bezel, fiber-reinforced polymer case, 5ATM water and dust resistance, smartphone notifications, optional always-on mode, GPS, compatible with Android and iOS.
Price: ₹37, 490
Rating: 3.5/5
Smartwatches are supposed to tread that line between fitness bands and smartphones. While they track your steps and your heart rate, they also let you know when you receive a text or a call. Some smartwatches will also let you respond to a text and take a call from your wrist, send smart SOS alerts in case you fall, store your music and also guide you through your workouts.
What your smartwatch can do is directly related to how much you are paying for it.
For example, the Apple Watch Series 5 currently retails for roughly around ₹40,000 and can do all the things I have mentioned above. The Galaxy Watch 3 (starting at ₹29,990) can do most of it too. But the Garmin Venu, priced at ₹37,490, can only do some of them.
So how do you decide how much you should spend?
It's pretty simple actually - figure out what you need your smartwatch to do. If you want it to look good and tick most of the basics - you have the Apple Watch, the Galaxy Watch 3, the recently launched Oppo Watch and even the Fitbit Versa 2 by a slight aesthetic stretch (only Apple and Samsung lets you take calls from the smartwatch though).
However, if you are very no-nonsense about sports and your training and yet want a smartwatch that looks decent - the Garmin Venu is what you might want to look at.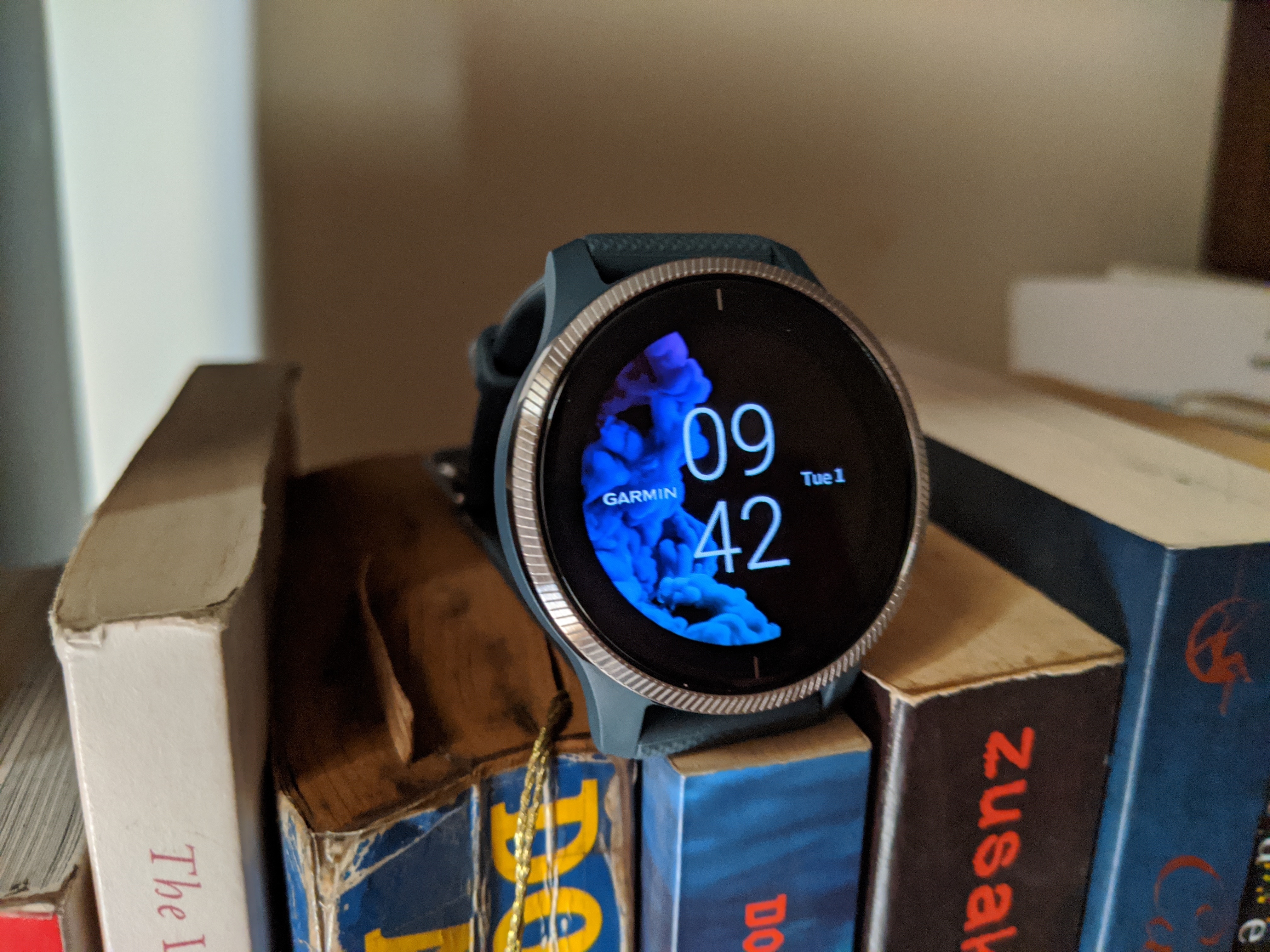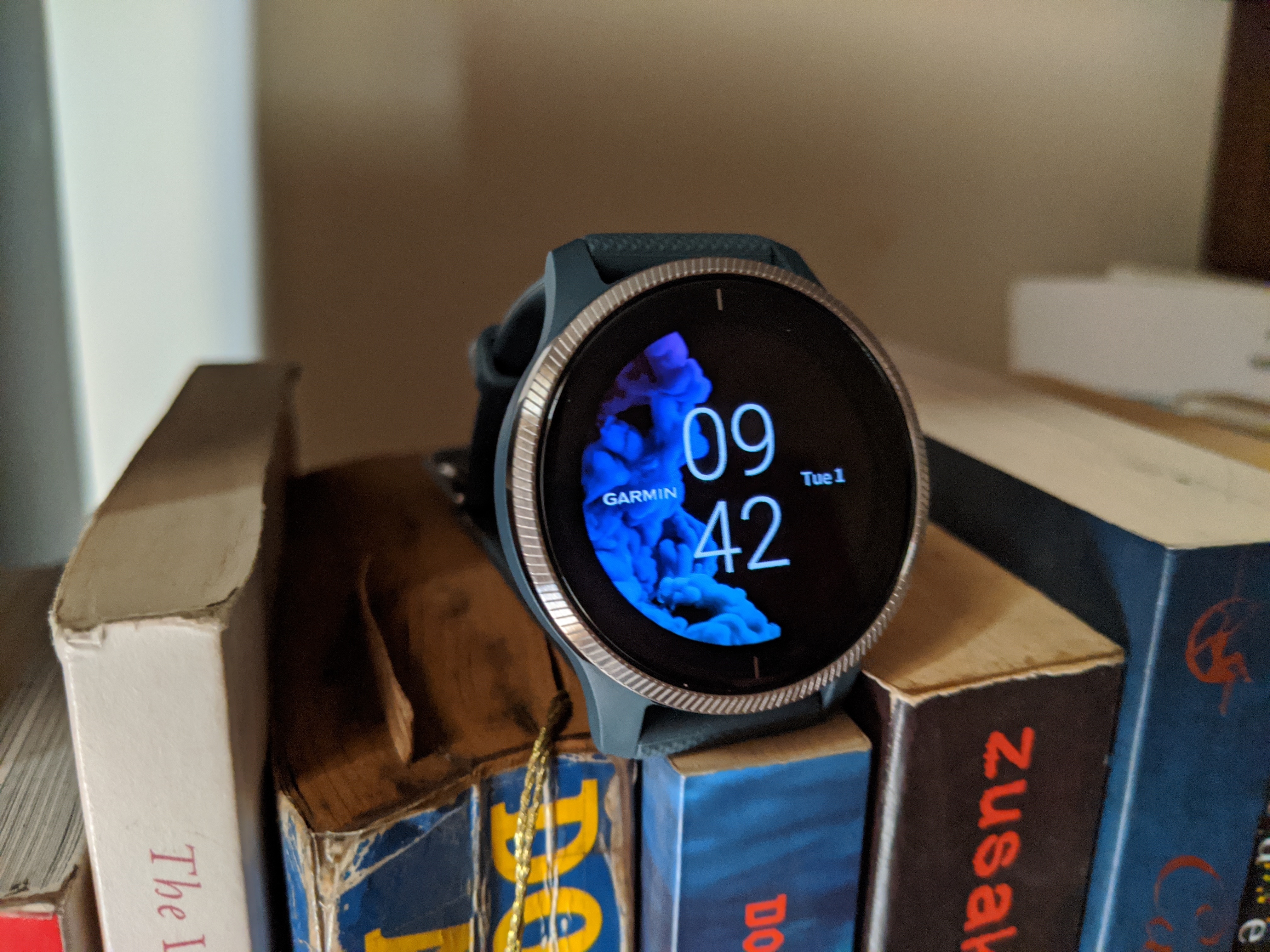 Garmin has put an AMOLED screen on the Venu (a standard 43mm), a first for the company, which is crisp and bright. But there is very little you can actually do on the screen. Navigating through it is not the easiest, I ended up swiping randomly across the screen many a times, unable to figure out where what is. The touchscreen also felt a little unresponsive at times, especially because I was using it after using an Apple Watch as a daily driver.
Without diving deep into settings - a swipe up or a swipe down allowed me to scroll through my step count, health stats, etc. A swipe left, pulls up shortcut functions you can choose from - like stopwatch or music controls (this can be controlled in settings), a swipe right… has nothing. The Venu looks very much like the Garmin Vivoactive 4, but sleeker.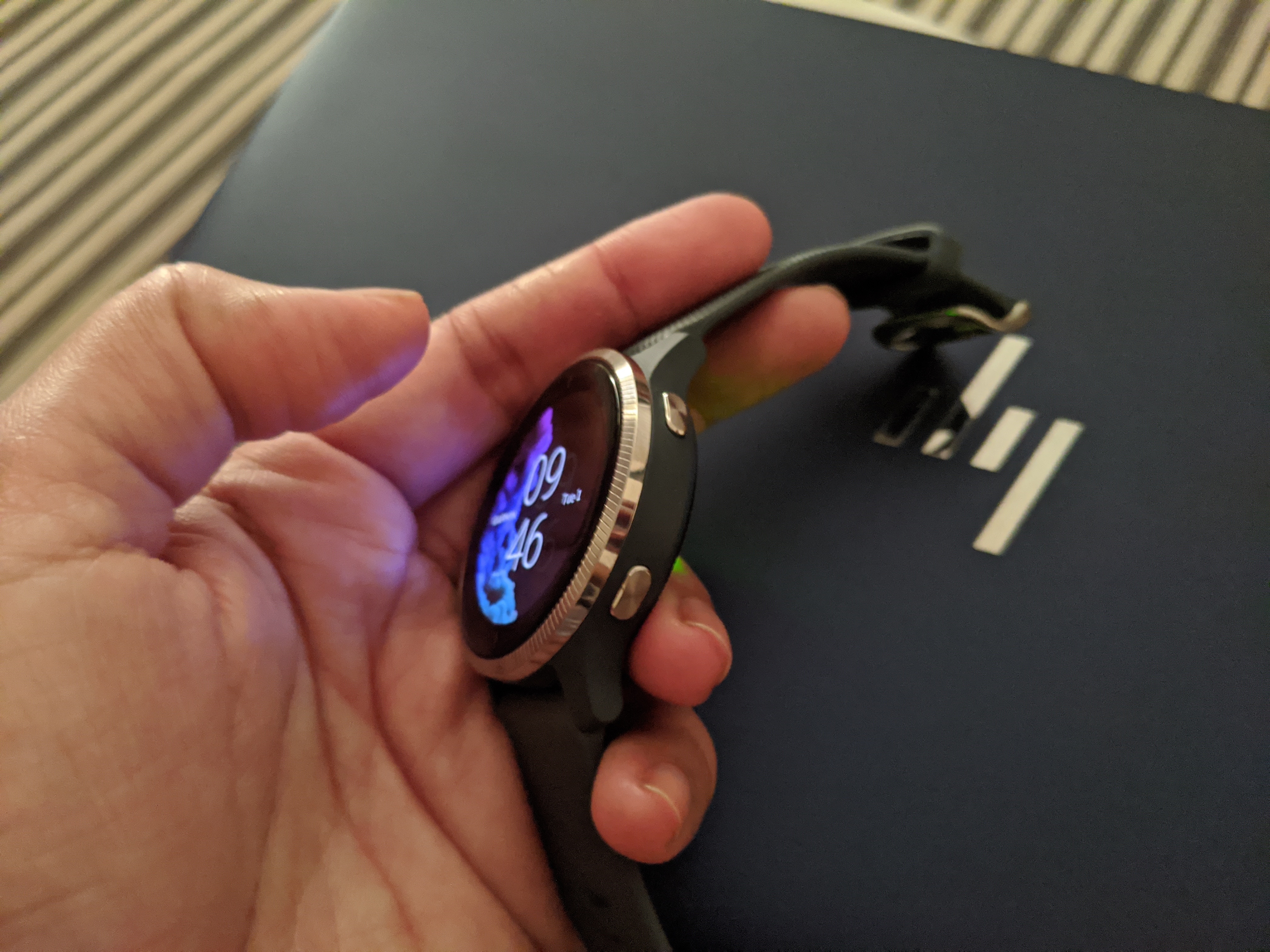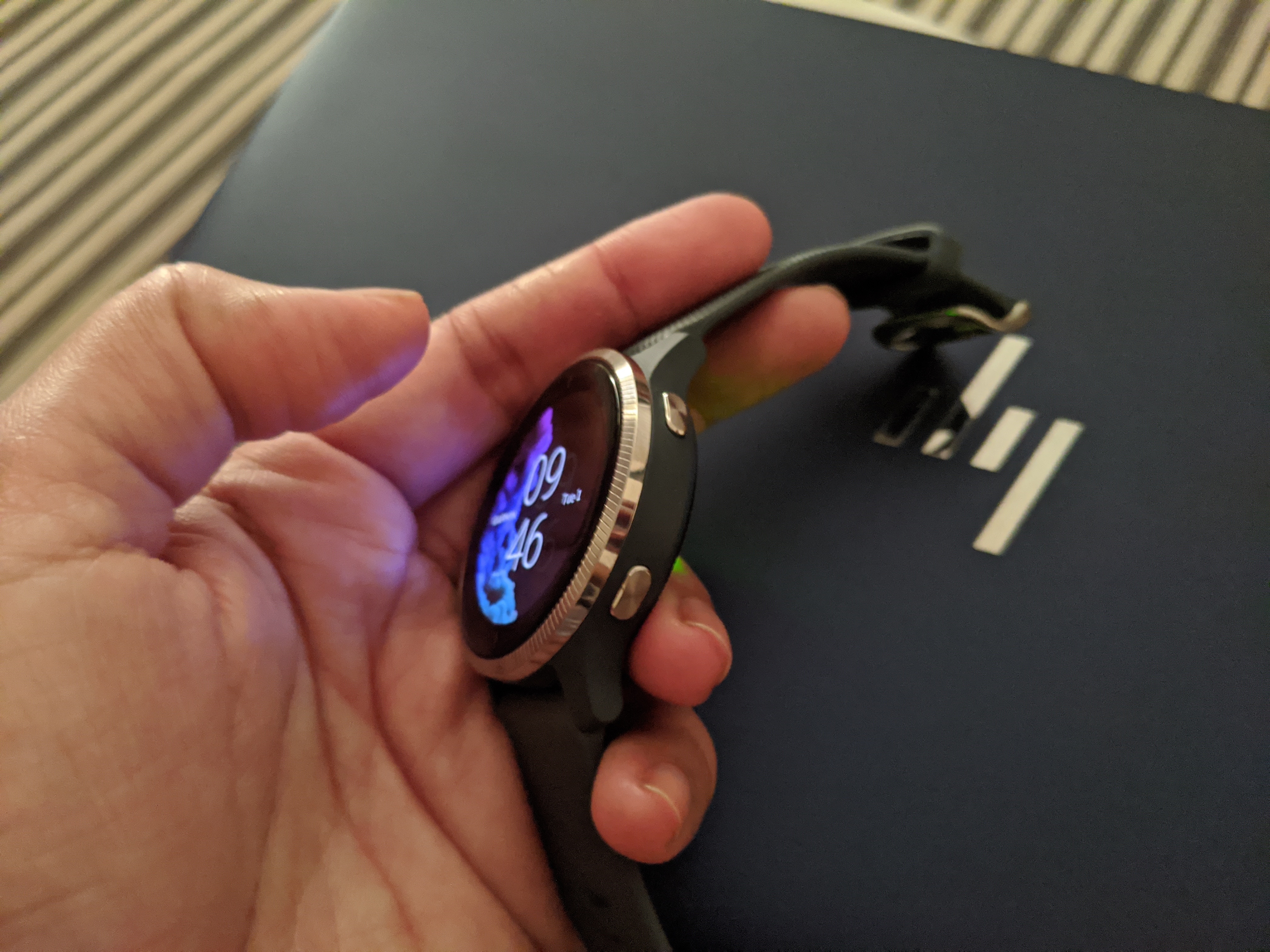 The bezel has lines engraved across it, giving you the feel that it can be rotated, but it cannot. And then there are two buttons on the right side. The one on the top is for you to jump straight into activities and the one on the bottom is essentially your back button. You can use either one of the buttons to wake the screen, or you can tap on it to wake it. Pressing both the buttons together lets you take a screenshot of the watch face.
Now, the Garmin Venu comes with an always-on display but the raise to wake feature wasn't as intuitive as on the Apple Watch. But one can perhaps learn to live with it.
An always-on screen obviously means some battery trade-off, but I managed to get almost four whole days out of the Venu on a single charge. Albeit, I was not checking any of my notifications on it. The main reason for this is — I was using the Venu with the iPhone and Apple does not allow non-Apple devices to access messages or calls, so all I could see were basic notifications like text/WhatApp alerts, an alert from TrueCaller regarding an updated spam list, or a news alert from Wired. I can read the message and I can clear it, that's all. There is no way to respond to the messages on the Venu.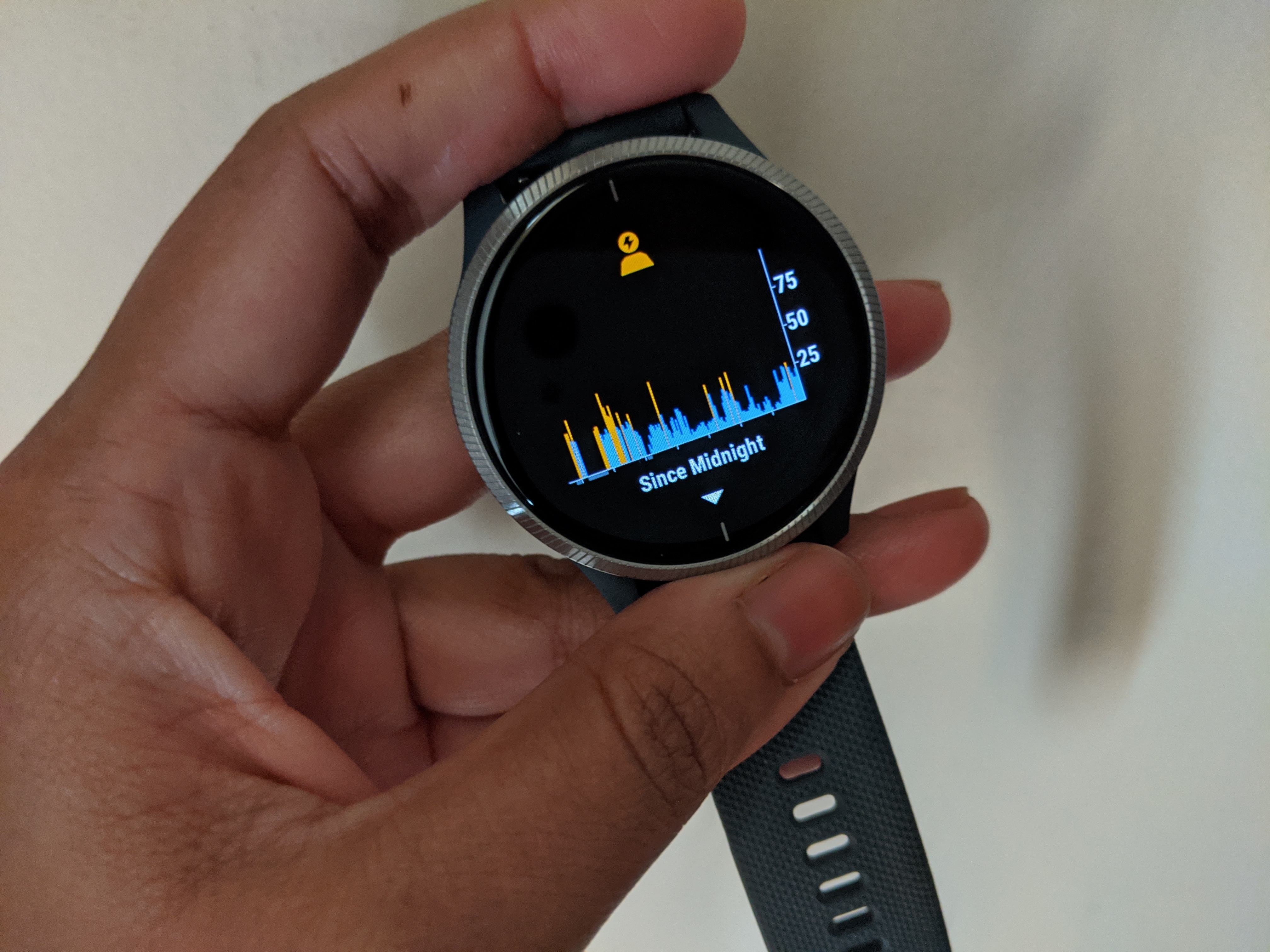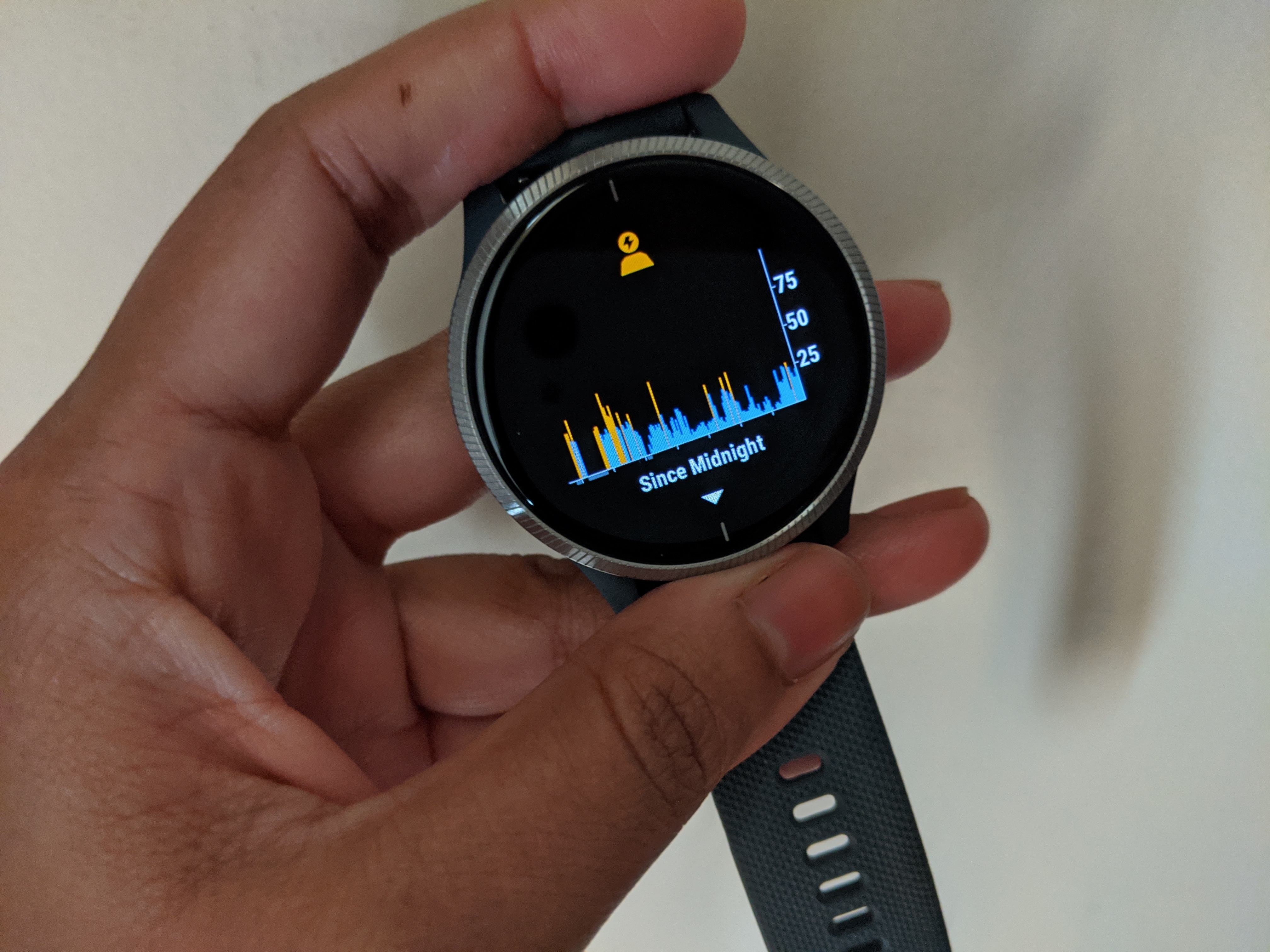 Speaking of notifications though, scrolling through them on the Venu is cumbersome since you can't exactly scroll up or down through the list. You need to clear a notification to make space for the next one on the list, at a time I could only see about three. On Android devices, the Venu lets reject a call with a message right from your wrist but only on Android devices.
Long story short - bright, crisp screen, but very little that you can do on it. At this point probably all of this sounds like relatively bad news. Well, no.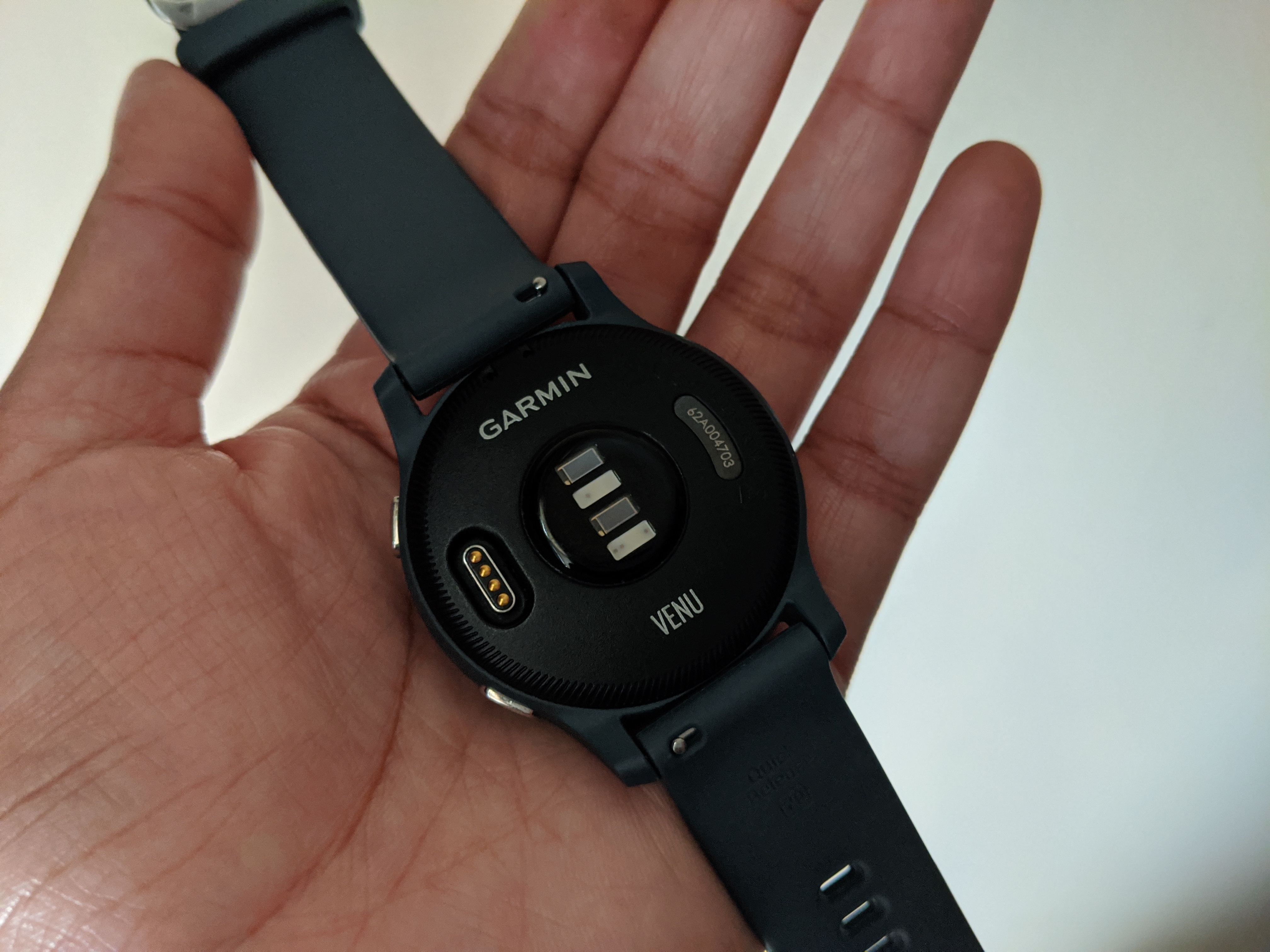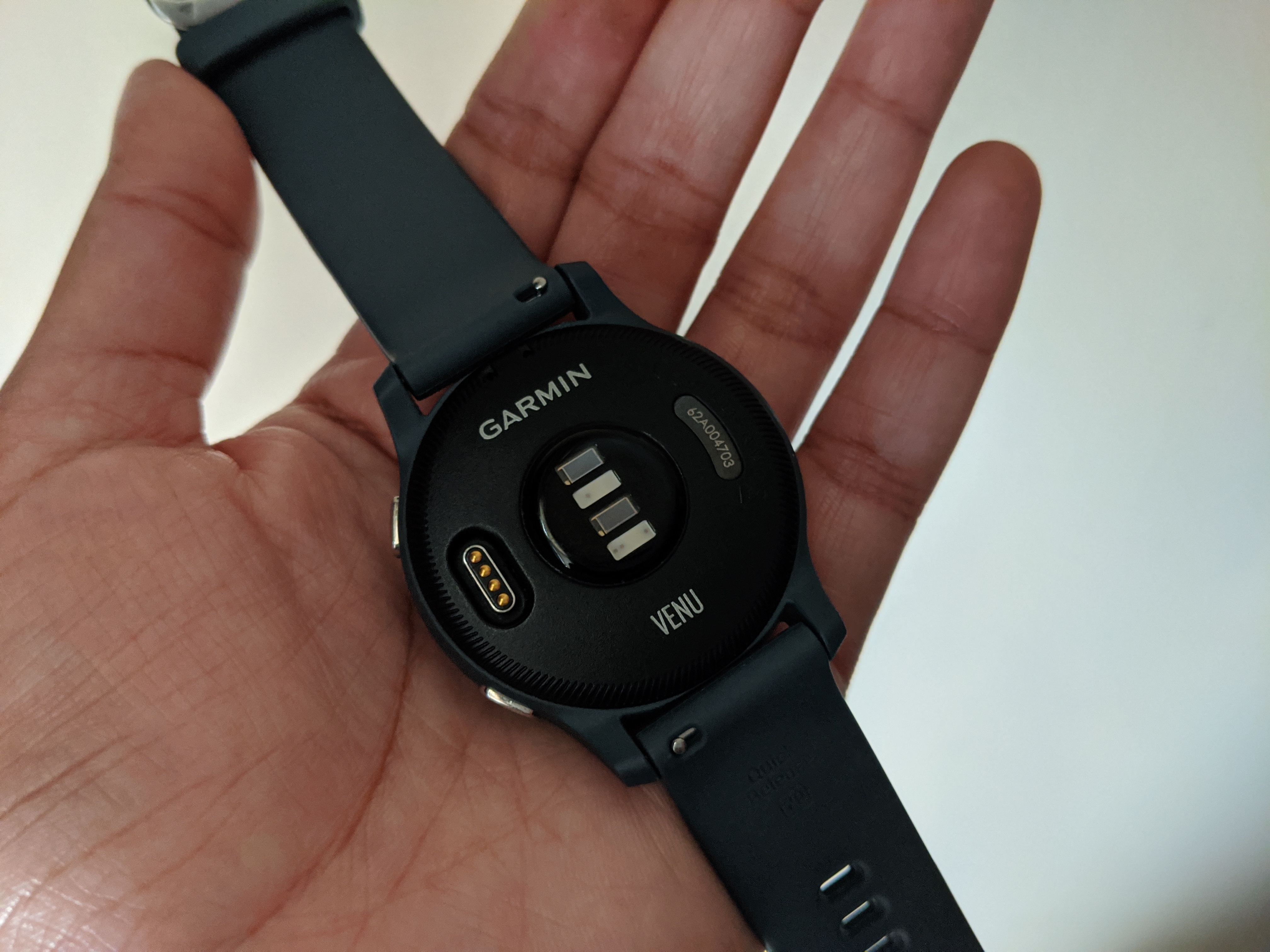 Along with a pretty decent battery life comes the no-nonsense sports mode, which is what Garmin watches are known for. The Venu has 20 pre-set activities covering modes like treadmill, cycling, cardio, golf, paddle-boarding etc. You can also create your own custom workout. For this you need the Garmin Connect app (there is also the ConnectIQ app that helps you get new watch faces, apps, updates etc).
The Venu comes with animated workouts but it's a little hard to watch the 43mm screen and workout at the same time.
Activity tracking on the Venu covers a whole range of parameters like heart rate, body battery, stress, steps, calories burnt, activity etc. and you can also use the smartwatch to track your sleep, menstrual cycle, weight changes, GPS tracking (for those runs) and keep a track on hydration. And despite its large-ish watch face, it's ultra-lightweight, which is a huge boon while working out.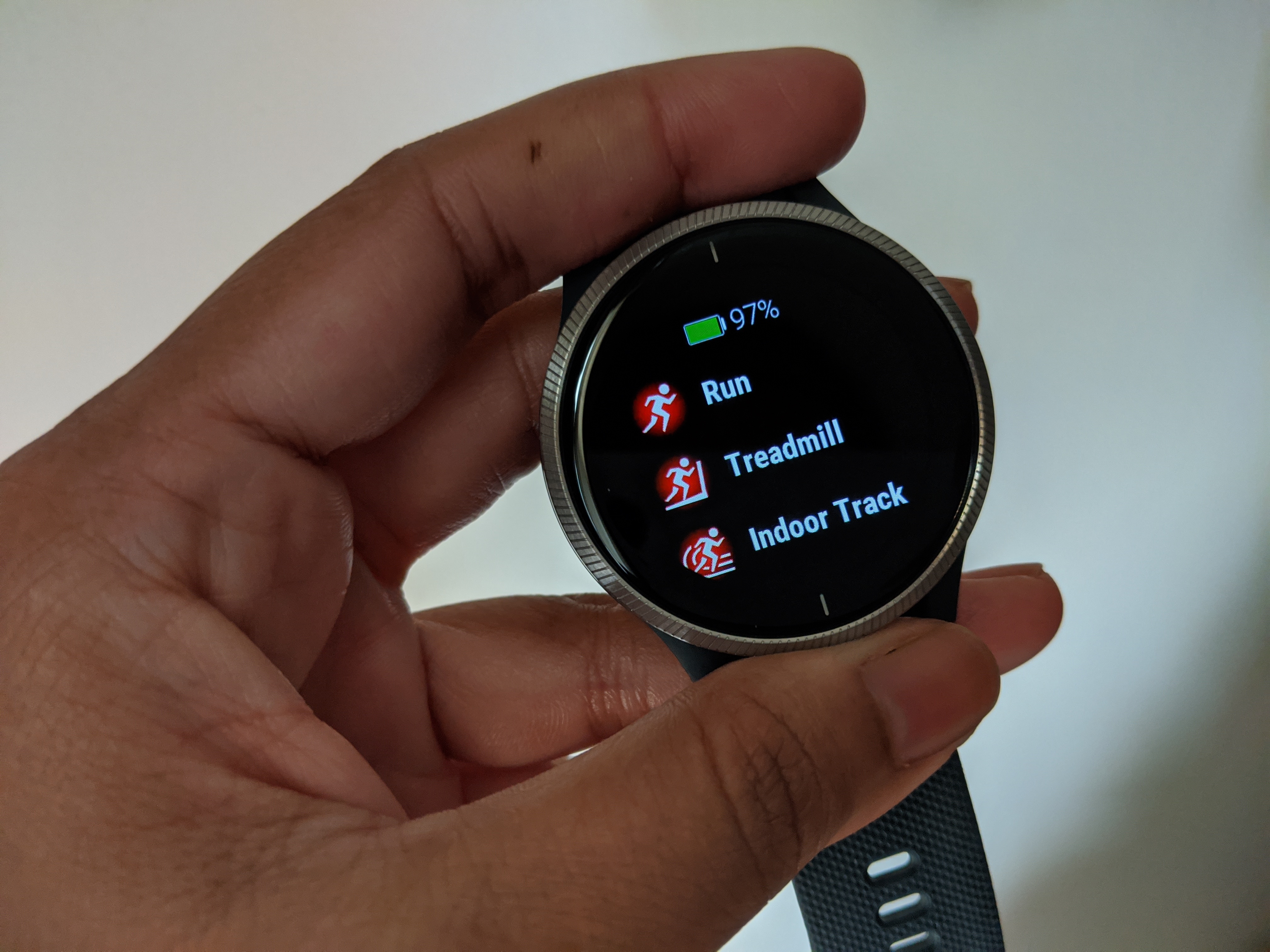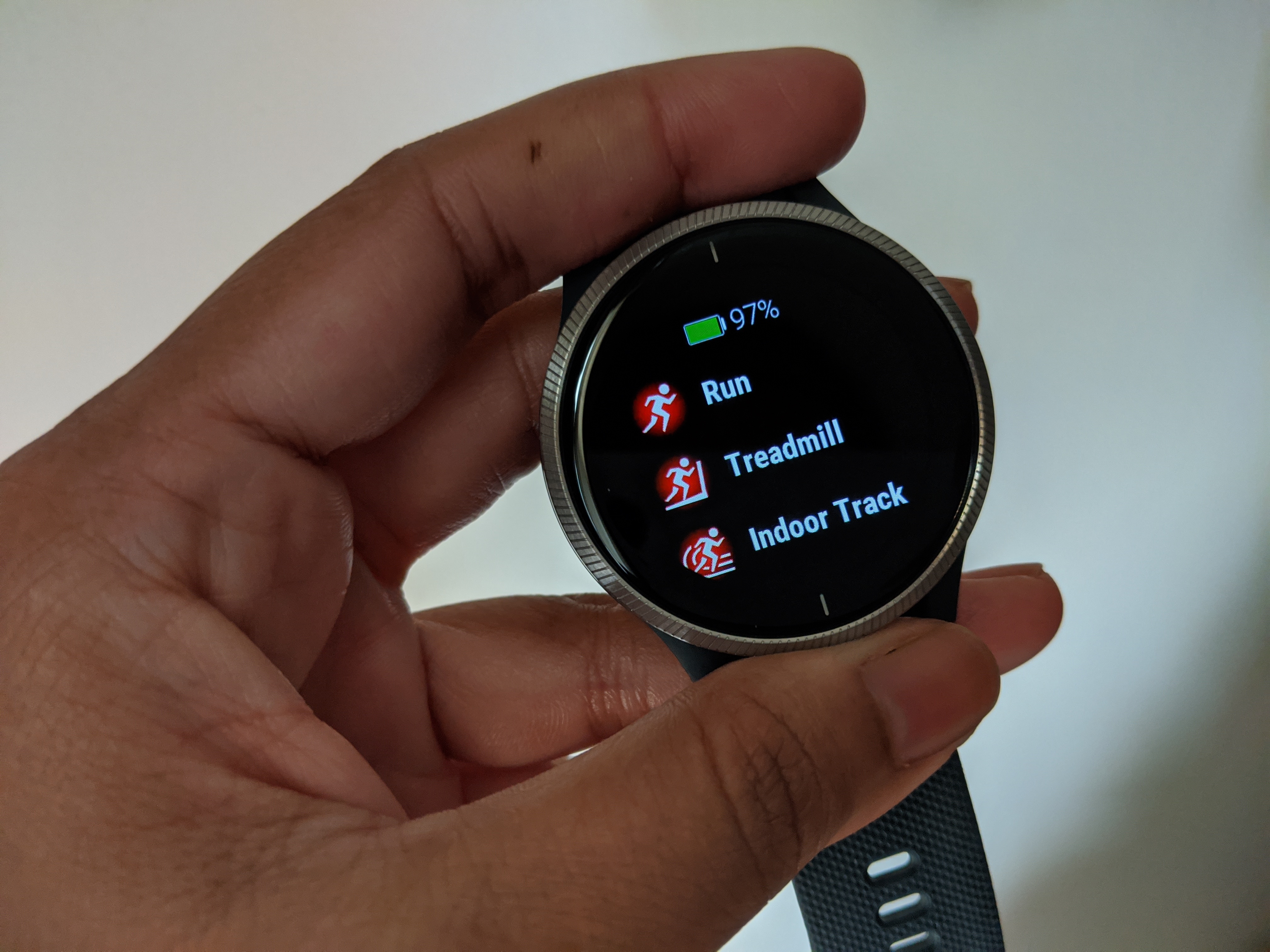 I particularly liked the stress feature, though it insisted that I was stressed while cooking, (which is highly possible though) and the body battery function. The body battery feature offers insight into how ready your body is for activity and it determines this based on stress, rest, sleep and physical exertion. On a 0-100, the feature uses your heart rate variability to let you know if you can take on an intense workout or just do some light stretches.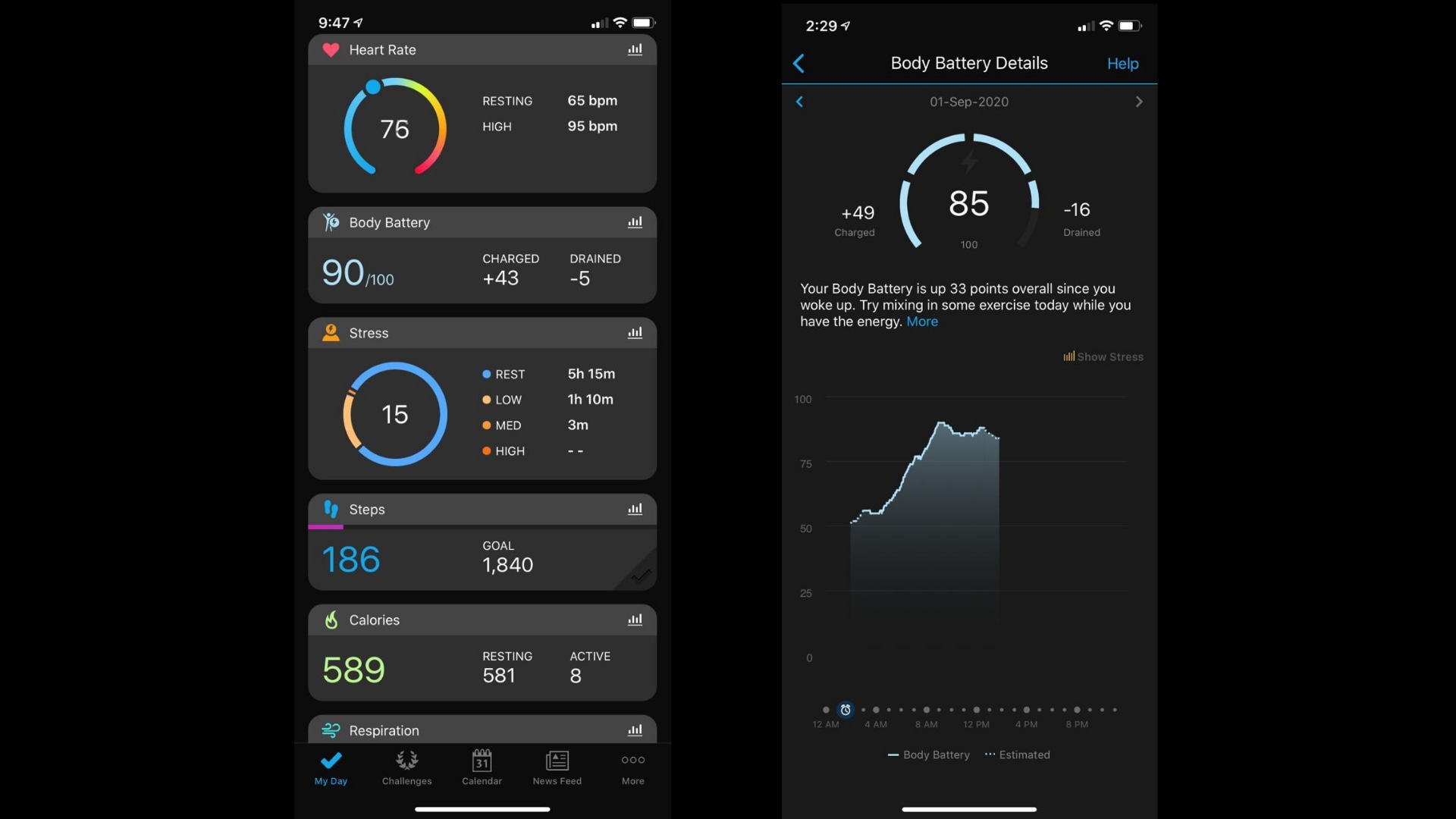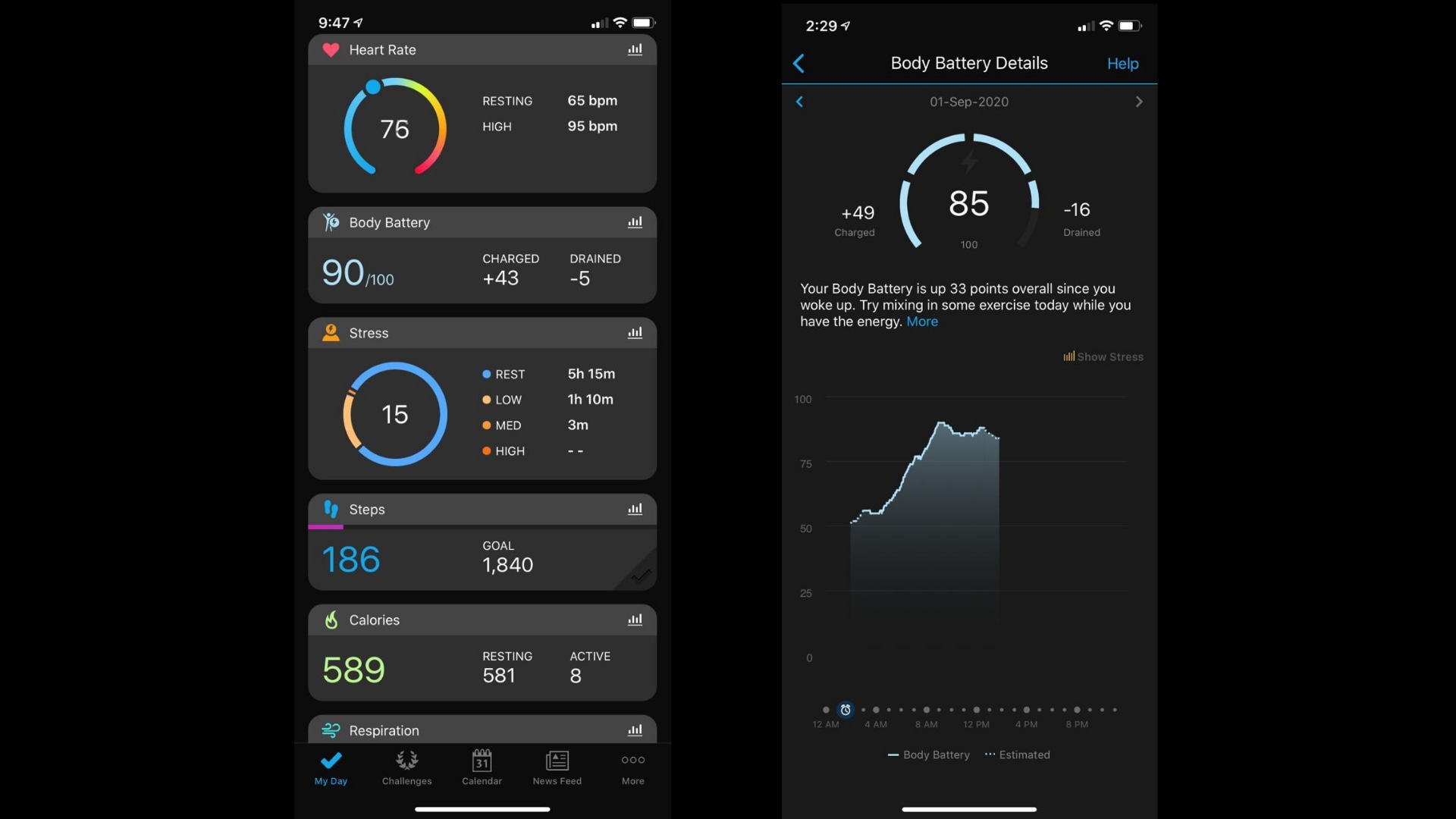 I also found the instructed breathing exercises to be far more complicated than what the Apple Watch has or even the Fitbit has, which is probably the point here.
The very moment you open the Garmin Connect app - you get all your data up front. And all this data is accessible on your wrist too. Given that there is little else you can do on your wrist, the full-focus is on activity and therefore training. Which is commendable. To be fair, if you aren't into sports half as seriously, you probably will not even be considering a Garmin smartwatch.
The Garmin Venu is more a beefed-up fitness band than a handy smartwatch and that's ok. It's primarily meant for people who keep sports and training front and centre, with some smartwatch notifications and functionalities thrown into the mix.
Should you buy it?
If you aren't big on sports and fitness, you can give this a miss. If you are on iOS, you can also give this a miss and stick to the Apple Watch. However, if you are on Android, and you take your sports seriously - go ahead, you will not regret it.
However, if you do not want to splurge ₹37,490 on a smartwatch just for the data, there are other fitness devices on the market and other smartwatches too that can get the job done, but not as intensively.
Follow HT Tech for the latest tech news and reviews , also keep up with us on Twitter, Facebook, and Instagram. For our latest videos, subscribe to our YouTube channel.
First Published Date:
01 Sep, 03:29 PM IST
71598950668659
NEXT ARTICLE BEGINS