Now you can make Zoom calls using your Amazon Echo smart displays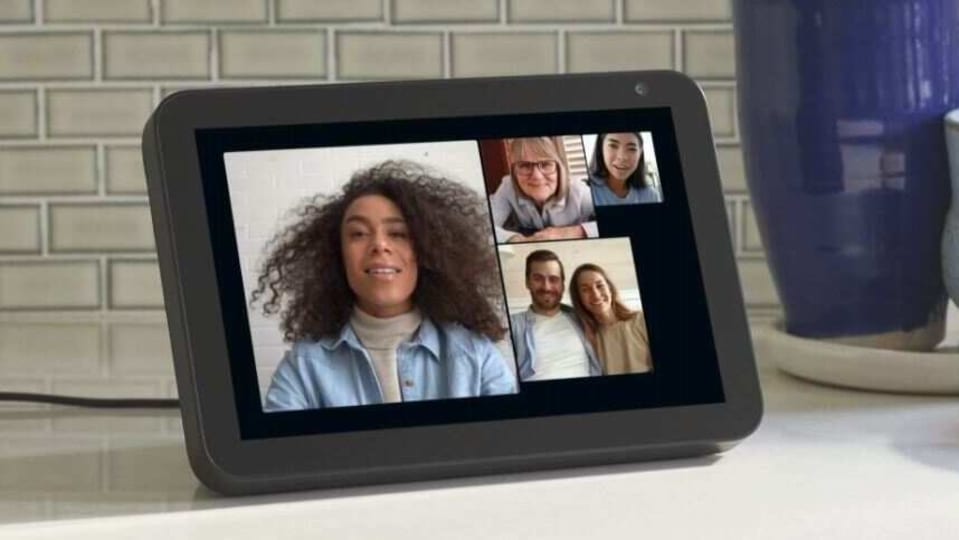 This functionality is available only on the Amazon Echo Show 8 only.
Zoom, back in August this year, had announced that its video conferencing platform would be available on smart displays by Amazon, Google and Facebook later this year. Now, nearly four months later the company has kept good on its promise by bringing the service to Amazon Echo smart display.
The news was announced by Amazon via its blog post wherein the company said that now Amazon Echo Show users will be able to make Zoom calls via their smart displays. However, the catch is that as of now, this functionality is available only on the Amazon Echo Show 8 only.
To join your Zoom meeting all you need to do is say, "Alexa, join my Zoom meeting" or "Alexa, join my meeting". Once you do so, Alexa will ask you for the meeting ID and passcode, providing which you will get connected to your Zoom meeting. Of course, you will first have to download the Zoom skill in your Alexa app and connect your Zoom account to access this feature on the Echo Show 8. Amazon says that users can also join a Zoom meeting by linking their calendars to their Alexa account
There seems to be no limit on the call duration, which means that users can use this feature to make calls freely. That said, as of now, this feature is available only to the Alexa users in the US only. There is no word on when this feature will arrive in other markets around the globe.
It is worth noting that the update comes shortly after Zoom rolled this feature on to Google's Nest Hub Max smart display. This feature, however, is available only for the users in the US, UK, Canada and Australia.